20 March 2011
Throckmorton Theatre, Mill Valley, California
I've always wanted to play here and finally we did tonight at 8:00.
The Throckmorton is in lovely Mill Valley, a town where B.J. Hunnicutt lived in the 1950s, and where the Invasion of the Body Snatchers was filmed, so, you have the sense that anything can happen here.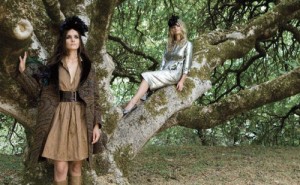 We were on the same bill with The Jefferson Starship.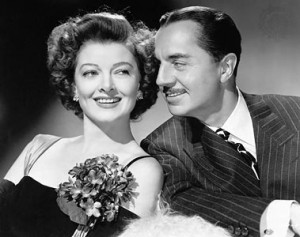 They generously loaned us their singer Cathy Richardson.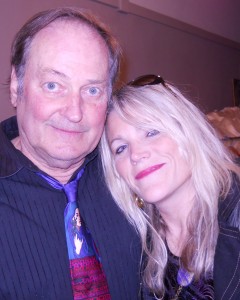 and the always amiable and very talented Slick Aguilar who played some marvelous Aguilar Guitar with us.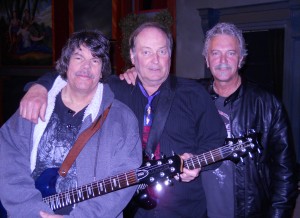 Tim and Nicki Bluhm, new friends.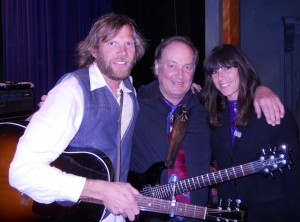 Big Brother and the Holding Company played this set:
Combination of the Two
I Need A Man To Love
Summertime
Piece of My Heart
Ball and Chain
Bobby McGee
Darby Gould, Elise and Karen seated on the royal couch where they belong.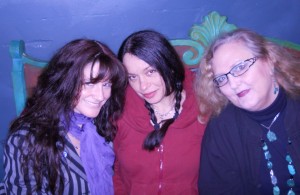 Prairie Prince loaned us his drums in a princely manner.
Cathy and Elise copping an attitude.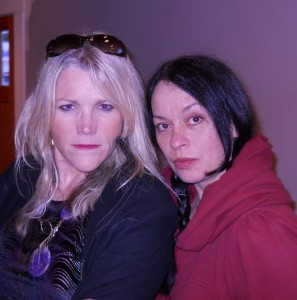 My friends Zia and Clark came to the gig. So good to see them.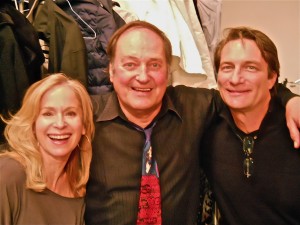 What it looks like backstage at one of these affairs.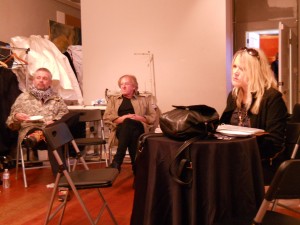 Adrienne Pfeiffer herded all the cats here. She even tried to herd some cats here who didn't belong here at all. Thank you for everything, Adrienne.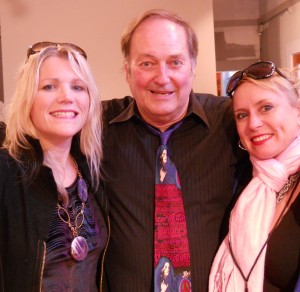 This was written on a blackboard, well, a pink board, backstage at the gig. Would you please translate?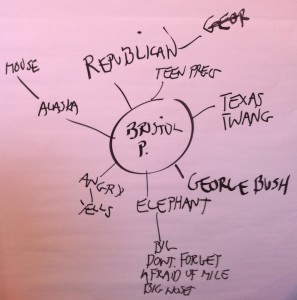 Pete Sears came with his daughter who just returned from a trip around the world. She looks like Jeanette and Pete, of course.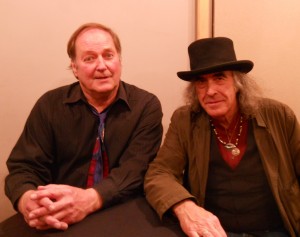 Elise and I saw The Adjustment Bureau in the aftenoon before The Paul Kantner Birthday Celebration that night. Emily Blunt is named Elise in the film and there is an extraordinary congruence between her and Elise Piliwale, although Elise was much more beautiful than Emily Blunt at the same age. I have photographic proof of this, and have mentioned it elsewhere.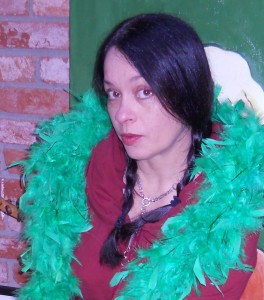 Zensekai wa Nihon no tame ni inorimasu.
The whole world is praying for Japan.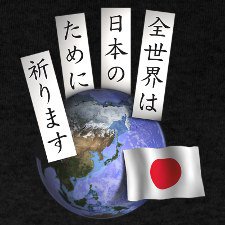 Tampa, Florida, is in Hillsborough County. In Hillsborough, California, Janis once tried to be arrested so she could get her photograph in the San Francisco Chronicle. She was very angry when one of the equipment managers paid her parking tickets. She didn't speak to the poor guy for weeks.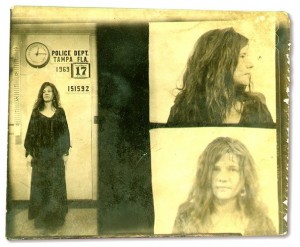 After I left Okinawa, Japan, my band The Cool Notes continued to perform. Here they are at a dance on the Island.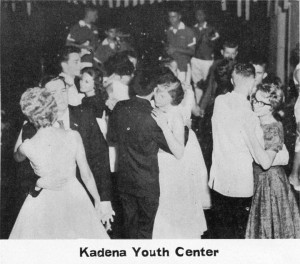 Elise, Halle, Deutschland. Halle is in the east of Germany and retains much of its character from the old days. Georg Friederich Händel was born here in 1685, the same year that Bach was born in Leipzig, not far away.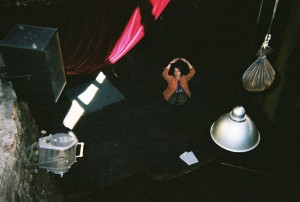 This clever Hawaiian girl has already learned how to work the switch box. Please call me in five years. I have a job for you.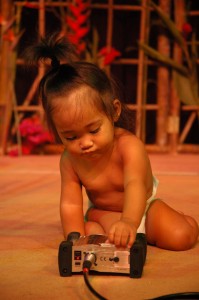 Peter in character with an old friend of mine from San Rafael, and a new friend of mine from Austria.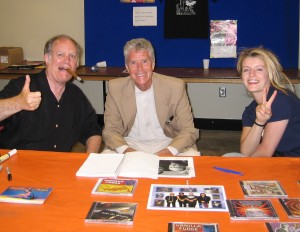 Head and torso, work in progress.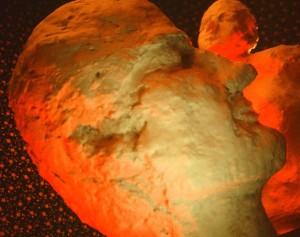 Laundromat in Zwickau, Deutschland.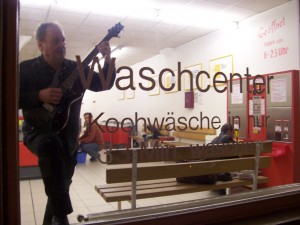 I'd love to take all these routes, but especially the one that goes down into México. (LIFE Magazine, 1939)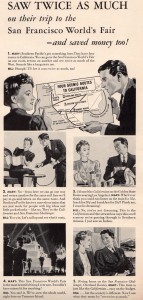 Where Are They Now? From Rolling Stone 1986. Remember the film Spinal Tap where the band hears their hit on the radio and the DJ comes on and says, "Well, we'll put that one in the Where Are They Now file."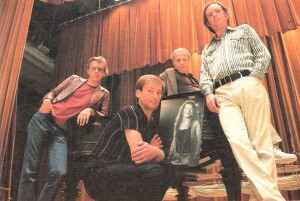 Stephen Andrew with Zeus.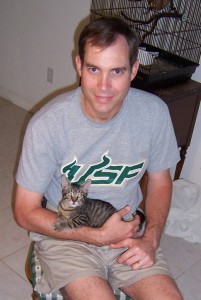 Kate Russo, talented, beautiful, pink.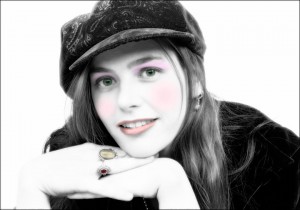 I made a couple of torsos of fired clay and put them out in the garden.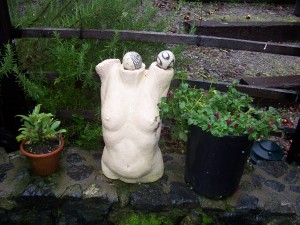 La chanteuse Marie-Brigitte Davies à Paris.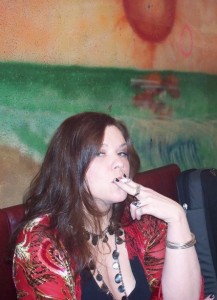 Our first time in Italy. I loved Milan and this Teatro Blu was charming. Nel Blu di Pinto di Blu. I love "flower children" in Italian, "figli dei fiori."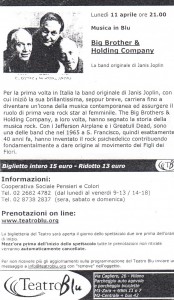 Valerie Stoll Schwimmer took this photograph on a walk in Larkspur, Marin County.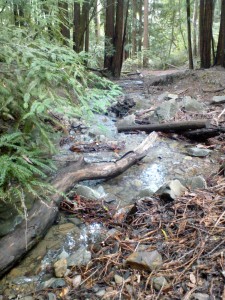 Sophia Ramos. Could she be any cuter? Here she is with Militia Vox.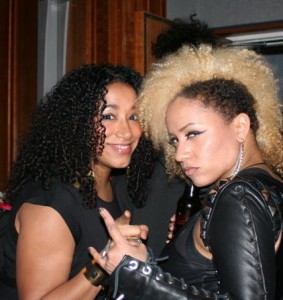 One of those mystery photos. What are they talking about?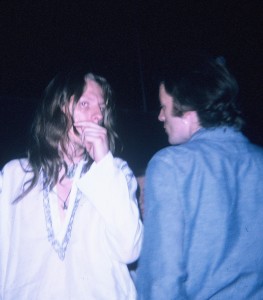 My sister with friends: Alicia Collins, Austin City Limits, Lillian Andrew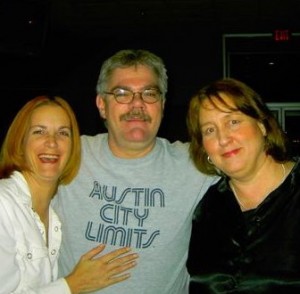 Lillian, Paula and Dan Andrew (Paris, 1964)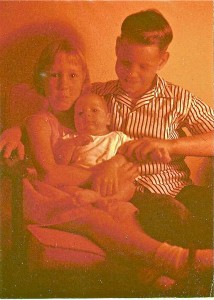 A lot of popcorn there, but not many cookies. Chris Vitale.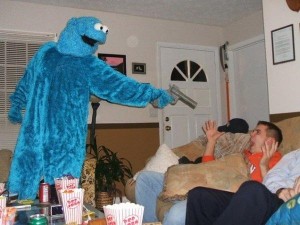 The classic Janis signature. It's a great one. I love the diagonals.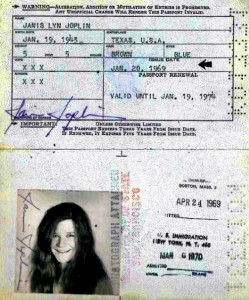 I remember that girl holding the large piece of white paper as if it were yesterday. I am here somewhere but I can't find me.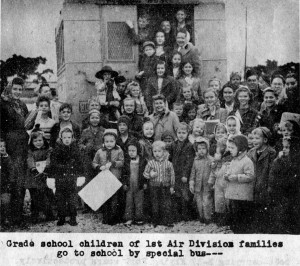 Joan Getz on another island, Hawaii, 2006.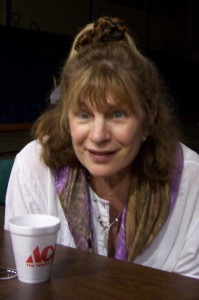 Karen Lyberger, Hawaii, 2004.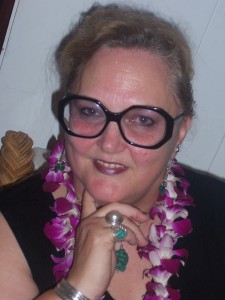 Two guys in Hawaii wearing Hawaiian shirts. Ewwwwwwwww.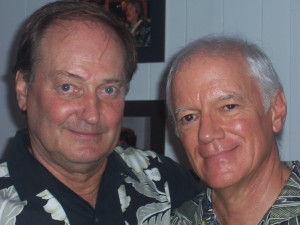 Chad Quist and Rachael.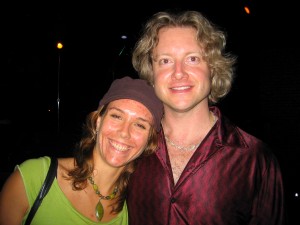 Ben Nieves destroying a pizza in Hagerstown, Maryland.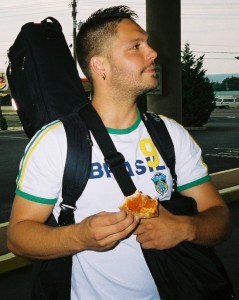 Chris and Anthony Vitale who look a little different today.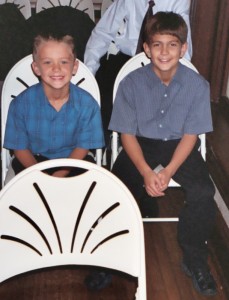 In the 1980s I was doing a lot of still photography.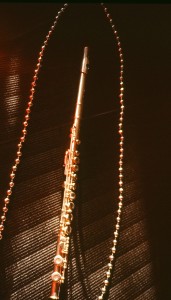 You know, they just move together so well, don't they?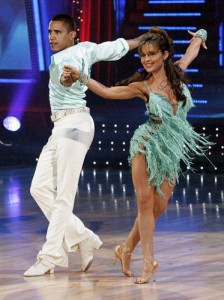 The view out of our kitchen window.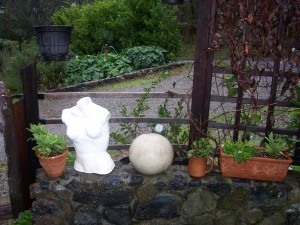 When Mary Bridget Davies is in Paris she gets really wild. That chord looks like a G#11.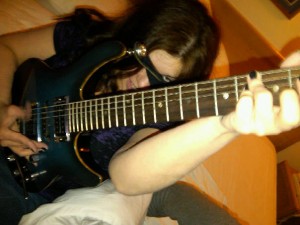 The Cleveland PlayHouse, what a great place. The Drury Theatre was only one of many there, and I was able to see a lot of DRAMA here.
Valerie Stoll Schwimmer found this trillium on a walk in Larkspur.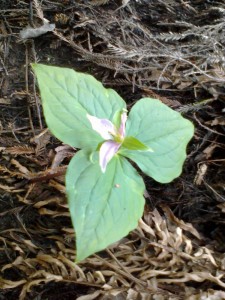 Sophia Ramos barefeet. I always think of Sophia this way because when she first sang with us in Central Park 2003, she came out with a beautiful pair of heels, but when she got to the good part in Ball and Chain, she kicked them off. Very excting. Stopped the show actually.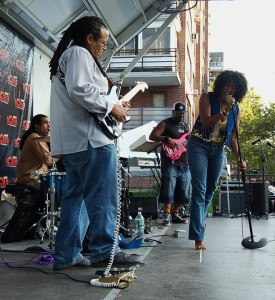 James Gurley, Wetlands, New York. Hey, did he match his guitar with those drums?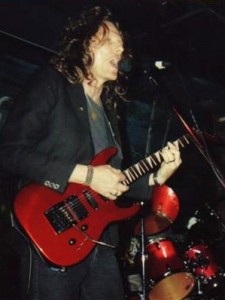 Lillian Andrew and Luke Rollins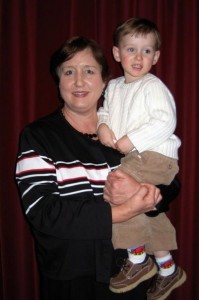 My brother Bill's artichoke flower.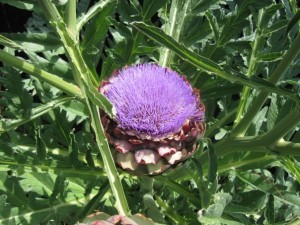 I hope you are well and happy, and I'll see you next week.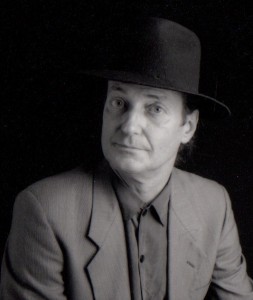 Sam Andrew
Big Brother and the Holding Company
__________________________________________________________