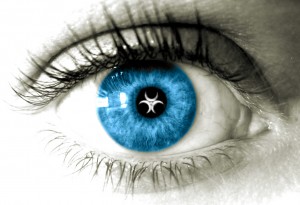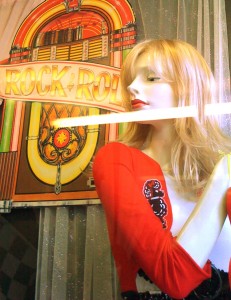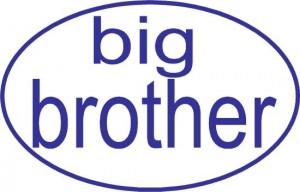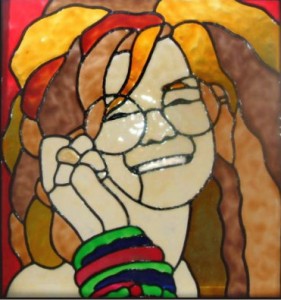 2004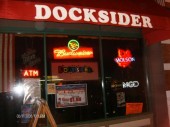 2 January 2004 The Docksider Erie Pennsylvania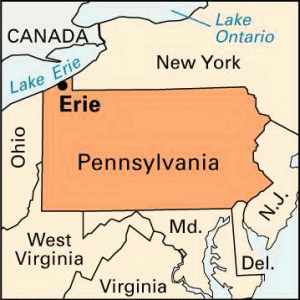 See how Pennsylvania made that little portal out to Lake Erie ? Croatia has outlets to the Adriatic Sea much narrower than this, maybe a mile in length.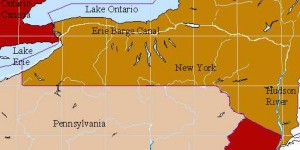 The Erie Canal, dug in the early 1800s, and connecting the Hudson River to Lake Erie, is what made New York New York. Many other ports, Savannah, Boston, were more important at the time, but with a way to get goods over the Appalachians (Alleghenies) and to Ohio and points farther west, New York City became the dominant Eastern doorway to and from the rest of the country.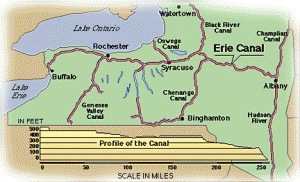 Even today transport by barge on the Erie Canal uses a tenth of the fuel of a truck.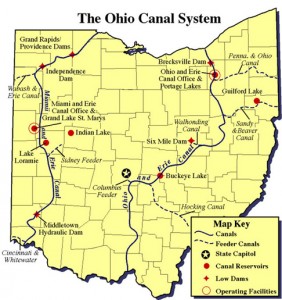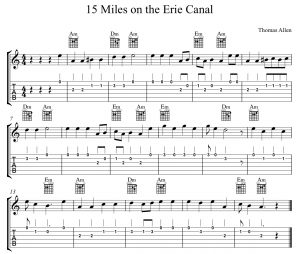 I used to sing this song in my folk music days. This printed music, however, is very odd, with B# going into C. Both are the same notes. I've never seen anything like this. Anyway, I loved this haunting melody and the history embodied in the song. This song is rather like what The Volga Boatman must have been to the Russians. Minor key, strongly pentatonic, a chant, really, primitive, strong, good for keeping time while rowing.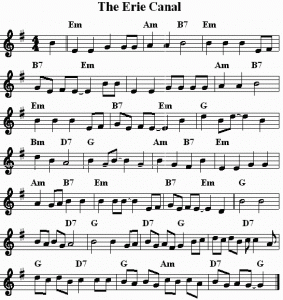 This version makes a lot more sense. This one's in E minor. I think I used to sing it in D minor. There is a lot of history in songs, all songs.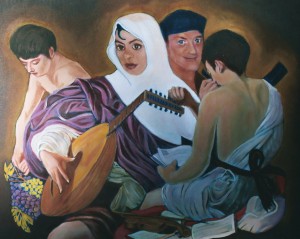 Caro Viaggiatore. The title means "Dear Traveler." It's a kind of a pun on Caravaggio because this is a copy of his painting. I put Elise and me in there. I learned how to paint by copying painters before me.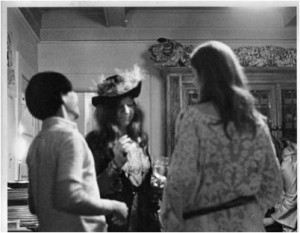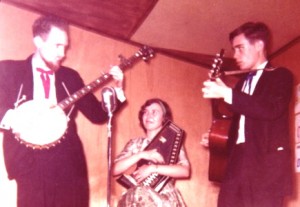 Rodney Albin Ellen Cavanaugh Peter Albin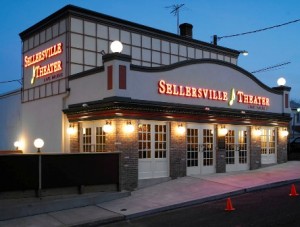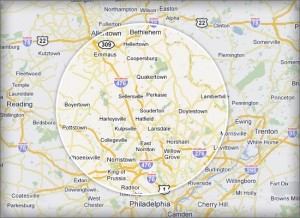 3 January 2004 Sellersville Theatre Sellersville Pennsylvania

Self portraits are invariably serious because the artist is looking so intensely into the mirror.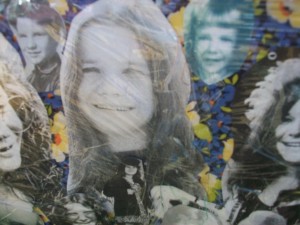 I bet Ant Knee took this photograph.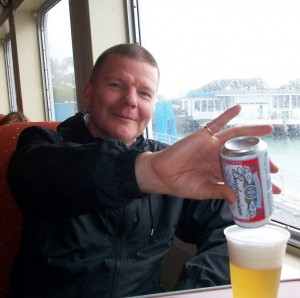 Liverpool lad pours a Bud in the Sausalito harbor.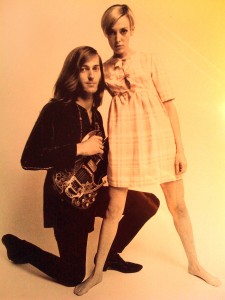 Sharrie Gomez and I in San Francisco.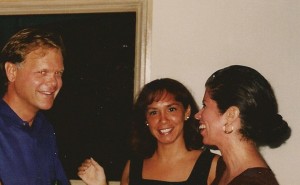 21 April 2004 Kellogg Foundation Lake Tahoe California At this event, I met Don Graham the neurosurgeon who since has gone from this…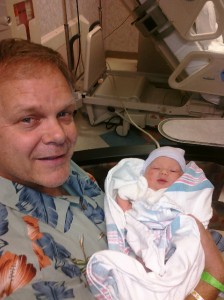 … to this. He and Sarah made Adyson Graham who is impossibly beautiful.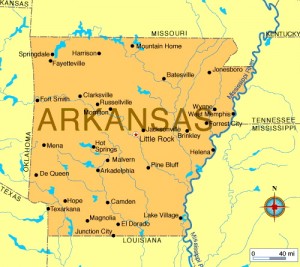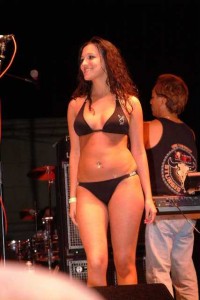 24 April 2004 Wild Hog Festival Helena Arkansas It rained so hard at this event that she could have almost gone swimming in the audience.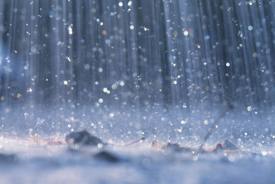 We really thought we might be electrocuted. Everything was soaking wet.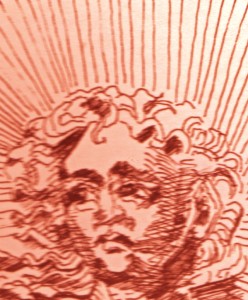 Peggy Pettigrew Stewart created this image.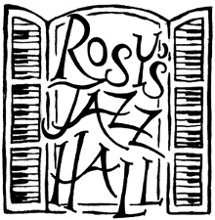 25 April 2004 Rosy's Jazz Hall New Orleans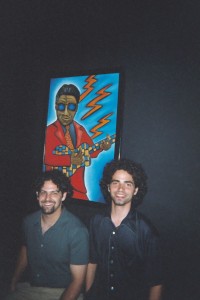 Cool New Orleans dudes backstage.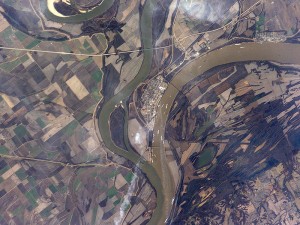 Meanwhile, farther upstream, the Mississippi and Ohio Rivers are flowing together at Cairo, Illinois. "We pronounce it Karo, like the syrup."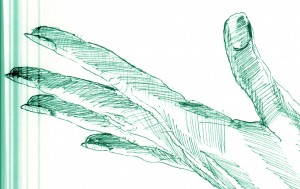 And I am swearing that I will learn how to draw a hand in any position, any lighting.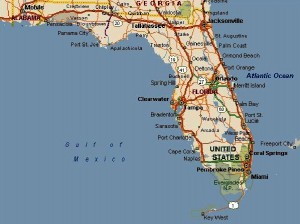 When I think of Florida, I think of the coasts. Sarasota where Elise used to live and Melbourne, home of my brother Stephen and his family.
Orlando, where the Carol guitar was stored in a vault for a while, is an inland place.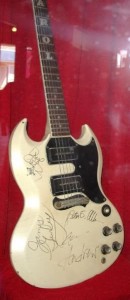 13 May 2004 The Vault Orlando Florida The Carol guitar travels around the country and is in San Francisco now, I believe.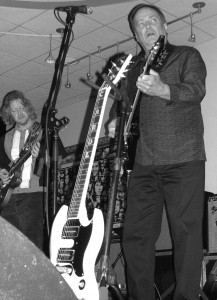 When we played there in Orlando, I took the guitar out of The Vault and put it on stage.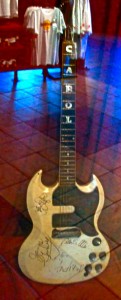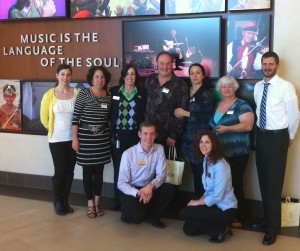 The Musical Instrument Museum near Phoenix.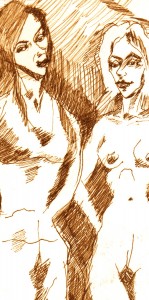 Mujeres floridas. Flowered women.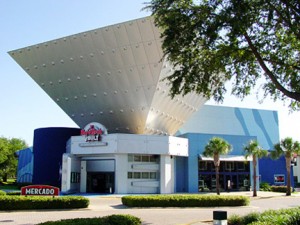 The Vault in Orlando.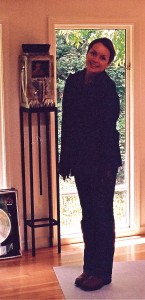 Elise and I moved into this house where we live now in 2004. It's a small house on two and one half acres, a hectare.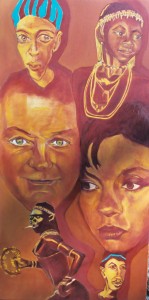 All of Us (oil on canvas)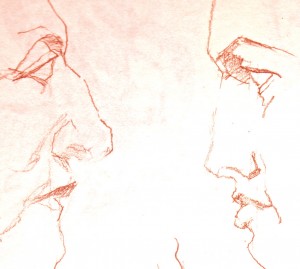 I drew these profiles in Pahala, Hawaii.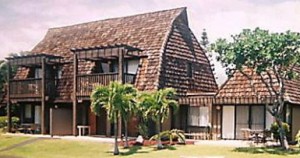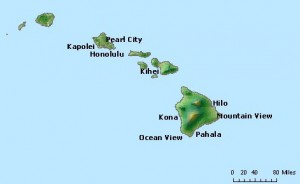 The Hawaiian archipelago is actually much longer than this, extending some 1,200 miles over the Pacific.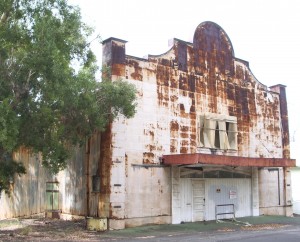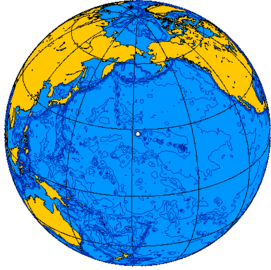 Midway Island, that small two mile long dot there on the globe, is at the northwestern end of the Hawaiian archipelago. It is one third of the way to Tokyo from Honolulu. My family traveled once in a propeller plane that actually refueled at Midway en route to Okinawa. We refueled again at Wake Island too, if I'm not mistaken.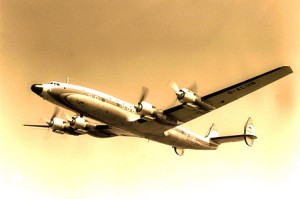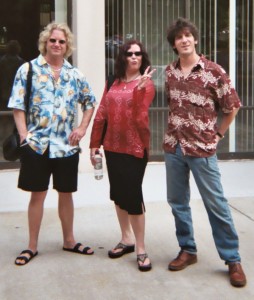 Chad Quist, guitar Kacee Clanton, singer Todd Zimberg, drums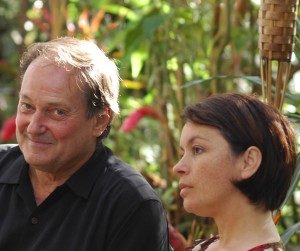 Sam Andrew Elise Piliwale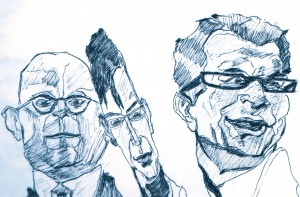 11 June 2004 Kona Brew Pub Kona Hawaii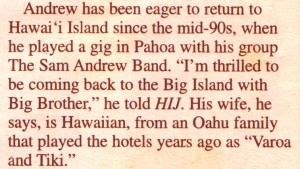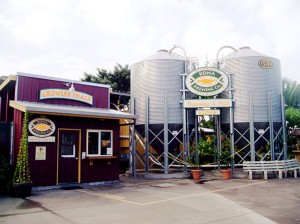 Kona Brew Pub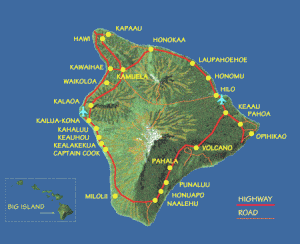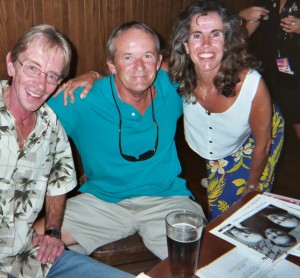 Colin and Wayne and Wayne's lovely wife. Erstwhile equipment managers for Big Brother, now far richer than we are, PLUS, they get to live in Hawaii. Así es la vida.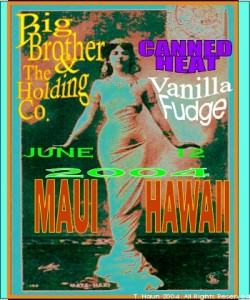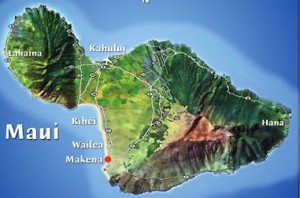 James Gurley and I lived on the beach at Makena off and on for a couple of years. I wrote the song Maui there.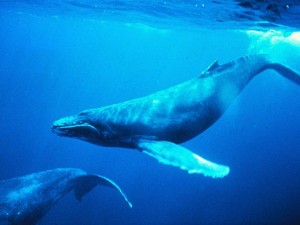 Every autumn, humpback whales swim 3,500 miles from Alaska to Maui for their winter vacation in the Au'au Channel between the islands of Maui County. Summer in Alaska, Winter in Maui, not a bad life.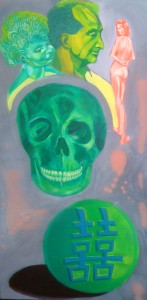 Double Happiness.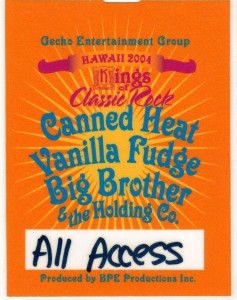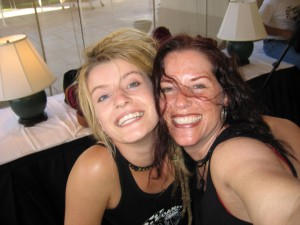 Regina and Kacee were with us.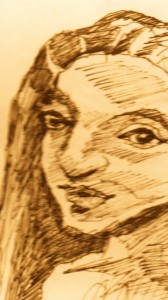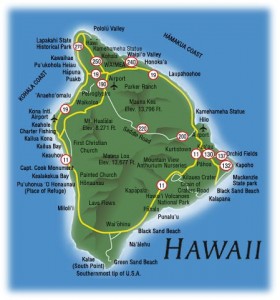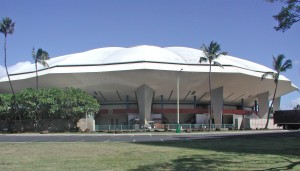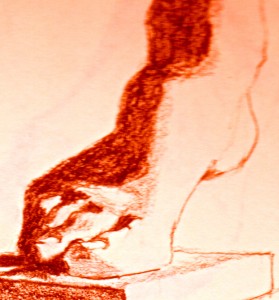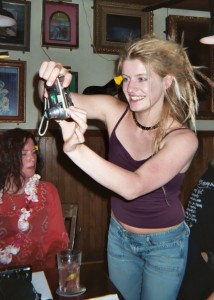 Regina is Austrian. Her name means Queen. Vivat Regina !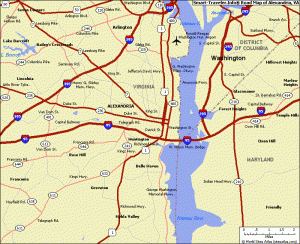 Alexandria Virginia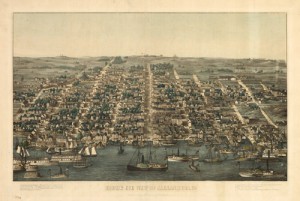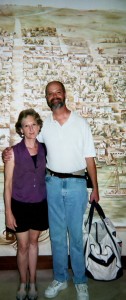 19 June 2004 Red Cross Waterfront Festival Alexandria Virginia Judy and Todd Bolton, so good to see them again.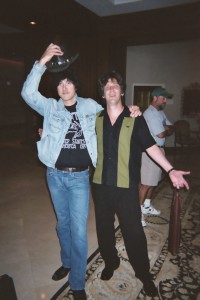 Tristan Avakian played guitar with us and Todd Zimberg was on drums. Tristan is now with Jennifer Espinoza in some incredible Queen scene.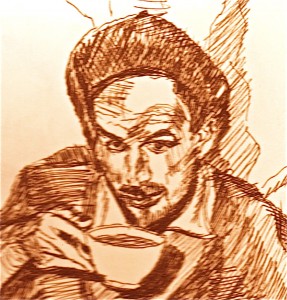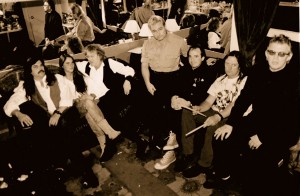 Jefferson Starship: Slick Aguilar Diana Mangano Paul Kantner Marty Balin Tim Gorman Prairie Prince Jack Casady Photo: Tim Sylvan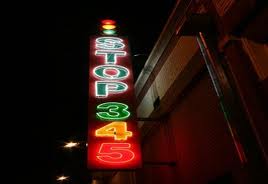 30 June 2004 Stop 345 Memphis Tennessee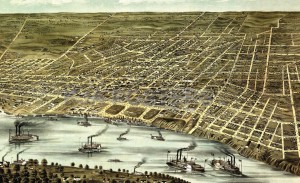 Right on the mighty Mississippi.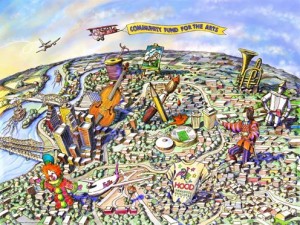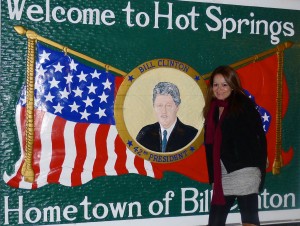 31 July 2004 Magic Springs Theme Park Hot Springs Arkansas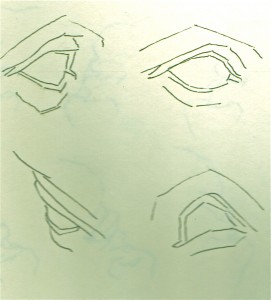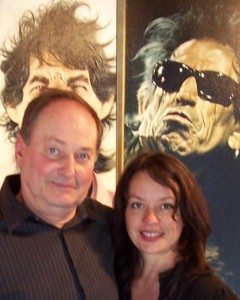 Sam Andrew Elise Piliwale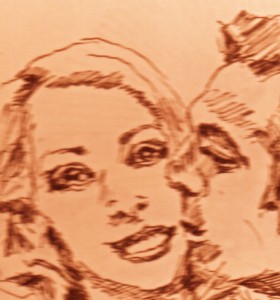 6 August 2004 Sellersville Theatre Sellersville Pennsylvania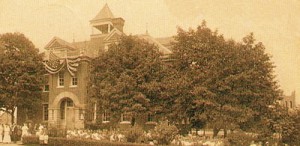 Sellersville is a borough in Bucks County in the Philadelphia-Camden metro area.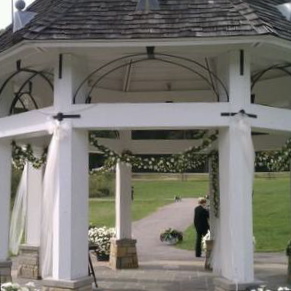 7 August 2004 South Park Concert Site South Park Pennsylvania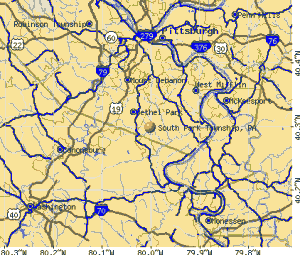 Eve and Adam (oil on canvas)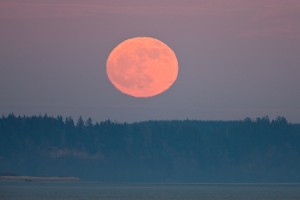 13 August 2004 Gray's Harbor Fair Elma Washington

I always wanted to open for a parrot.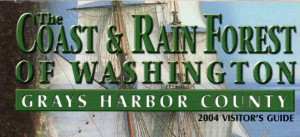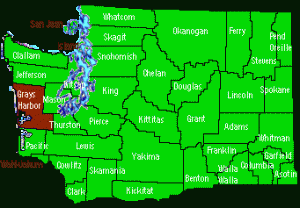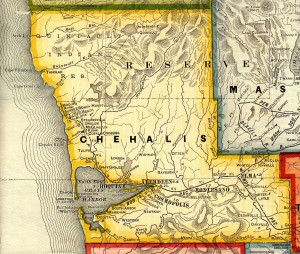 A beautiful place. Actually, when you think about it, the whole world is a beautiful place.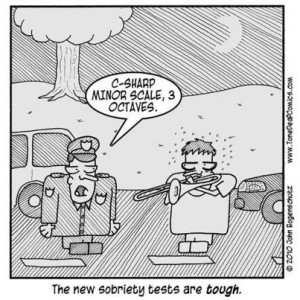 Kate Russo and I passed this one with ease.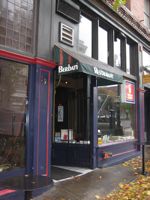 14 August 2004 Berbatti's Pan Portland Oregon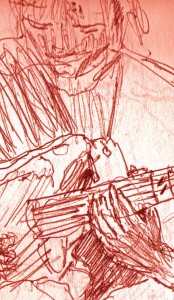 You can see why I decided to learn how to draw hands.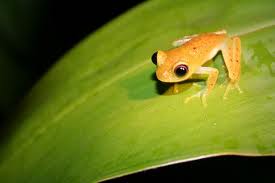 18 September 2004 Tree Frog Music Festival Fairibault Minnesota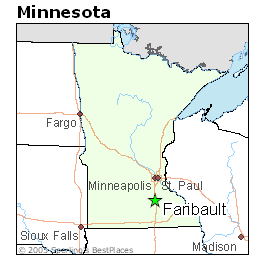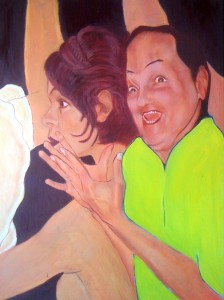 Primavera Elisiana.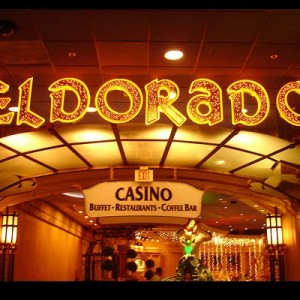 24-25 September 2004 El Dorado Hotel & Casino Reno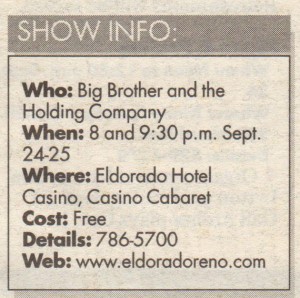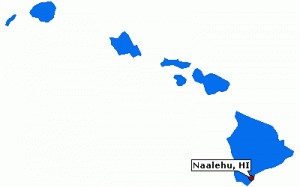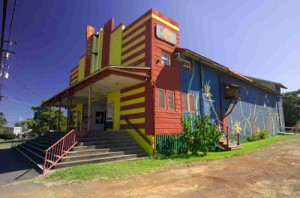 Na'alehu Theatre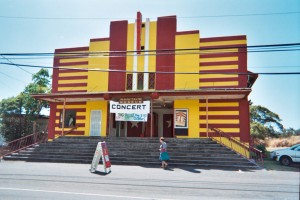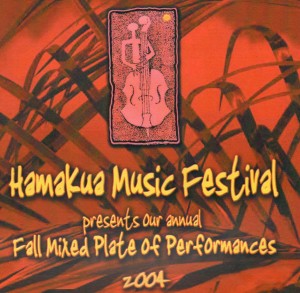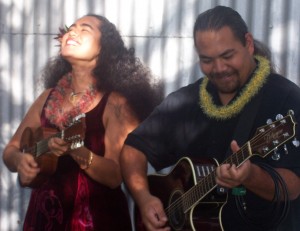 Kainani Kahaunaele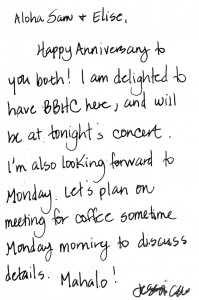 2 October 2004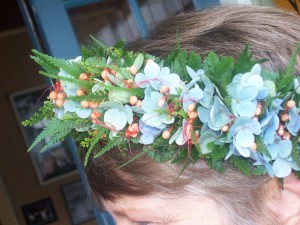 Jessica's crown.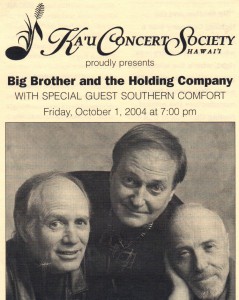 Chad Quist goes Hawaiian.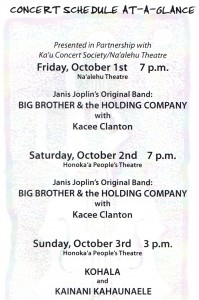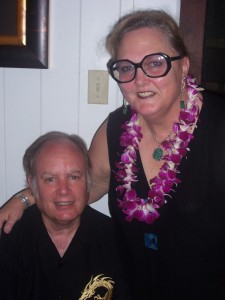 Peter Albin Karen Lyberger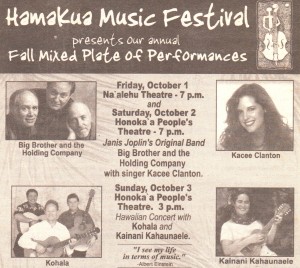 2 October 2004 Hamakua Music Festival Honoka'a Hawaii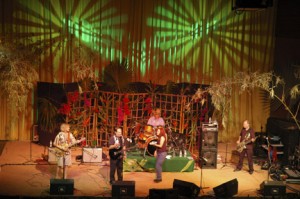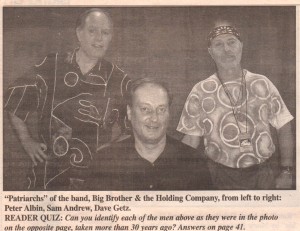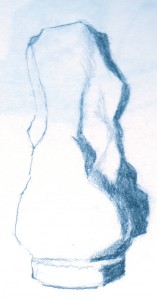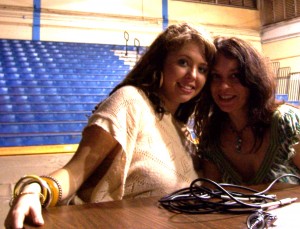 Chloe Lowery and Elise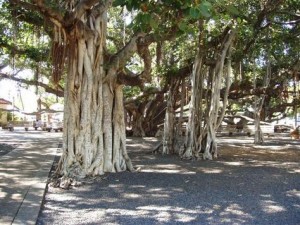 The banyan tree downtown Lahaina, Maui. This tree just keeps on going and growing. It's all one tree and it covers this entire very large block.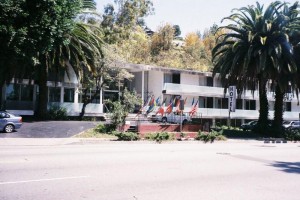 4 October 2004 The Landmark Hotel Los Angeles Photo: Howard Sounes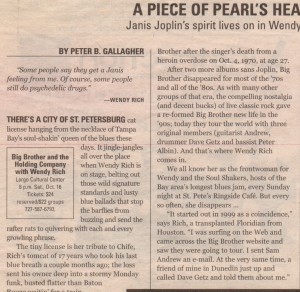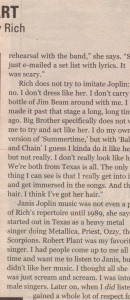 16 October 2004 Largo Cultural Center Largo Florida Wendy Rich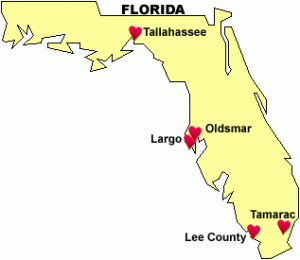 This was a local gig for Wendy. She lives nearby in St. Petersburg.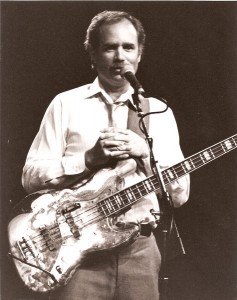 Peter Albin Photo: Jan Jenson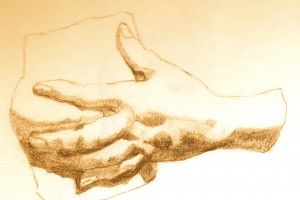 19 October 2004 The year I set out to learn how to draw hands. I filled notebooks with them.

21 october 2003 The main thing is to draw each joint, each bone in the hand. You can't slur over it or it's not going to look right.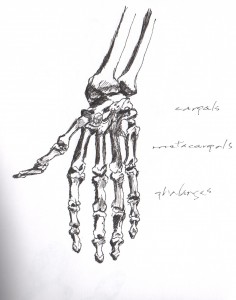 24 October 2004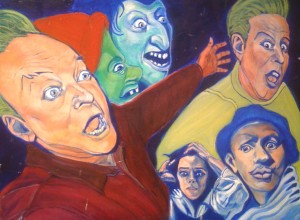 November 2004 Four More Years (oil on canvas)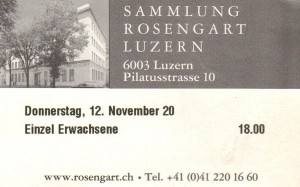 20 November 2004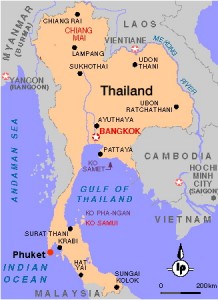 31 December 2004 Coco's in Ko Samui, Thailand. set list This was a happy period of musical adventure for the band.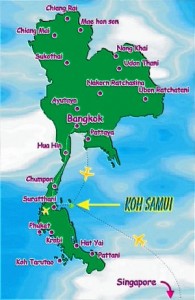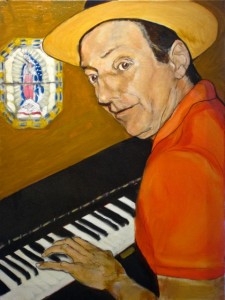 Señor Blues (oil on canvas)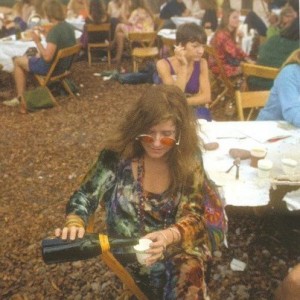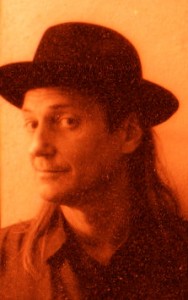 Sam (I'm so excited I can barely breathe) Andrew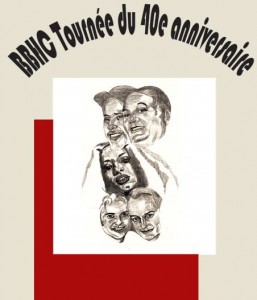 Big Brother and the Holding Company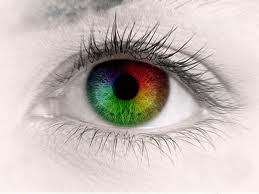 _____________________________________________________