27 February 2011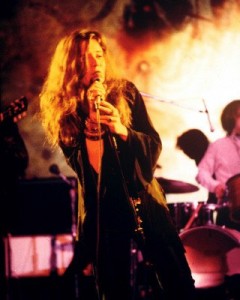 Max Clarke shot this rainbow in Corte Madera, so we knew it was a special day.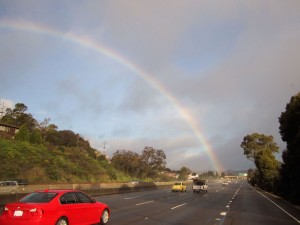 Big Brother and the Holding Company played last night with Lynn Asher and Tom Finch at George's, San Rafael, California. A rare gig near where we actually live.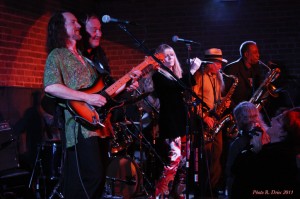 First set:
Down On Me D
Save Your Love F#m
Call On Me E major
Bye, Bye, Baby G
Lucille Bb
Summertime Am
Bo's Bio Bb
Women Is Losers C
Turtle Blues D
Piece of My Heart (begin F # minor, main song E major)
Peter Albin was there and David LaFlamme, although David didn't play. He's had surgery and is recovering well. Dave Getz played.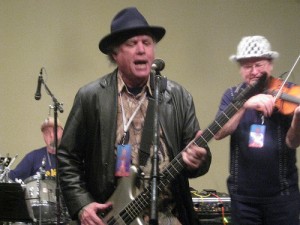 Second Set:
Combination of the Two begins in A
I Need A Man To Love Em – A7
Bobby McGee G – A
All Is Loneliness D
Hold Me ( D – G – A, we visit all of these key centers.)
Blindman ( E minor)
It's Cool ( key center is C C diminished, or C 7 raised 9th)
Ball & Chain G minor
(encore: Do What You Love B minor )
Mercedes Benz
Trina and Elise were there.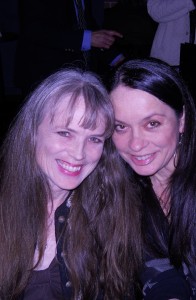 Dave Moss and Linda LaFlamme.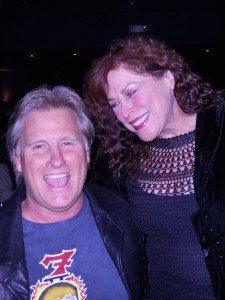 Stela Mandel, Anne Garden and Shannon Cinnamon McCloud. Stela Mandel is a medical illustrator and one of the loveliest people you'll ever meet. Anne Garden is an excellent painter, and Shannon Cinnamon McCloud is an old friend who seems to have a light shining out from inside of her.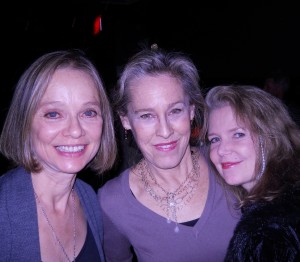 I am so lucky to know both of these people.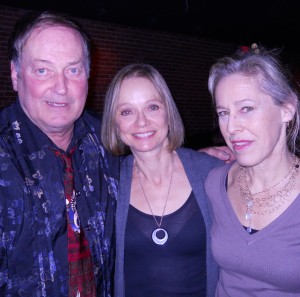 With Dava Sheridan, Trina Baucom, Elise Piliwale and Shannon.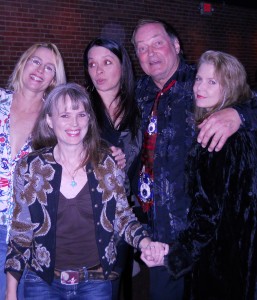 Elise and my brother Bill.
Steve Keyser who used to book Big Brother from 1986 to 1990 . We should have stayed longer with Steve.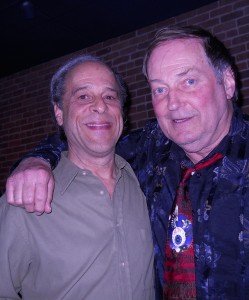 Steve Sodokoff, Mr. First Nighter, bon vivant, man about town, mixer.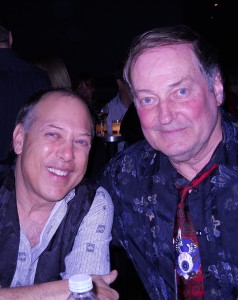 Barbara, Steve Sodokoff, Dava Sheridan and Lilli Heart, a jewel of a woman.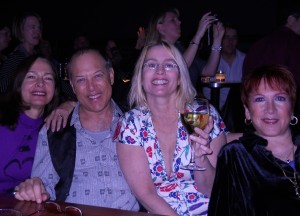 Elise and Snooky who played all night with us. Snooky's band will be at George's soon. He's my buddy from Kozmic Blues Band days.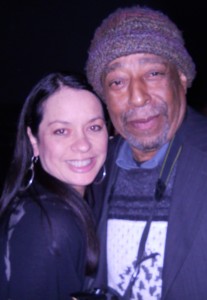 Clark and Zia came, Zia who is a writer and a very good singer. I wish I could have arranged a special song where Zia could shine. It's difficult when you're in a band that doesn't rehearse. Clark and I like to talk about girls and cars, so you can see how mature we are. I'd better grow up soon. I'm starting to get that Zero Mostel look.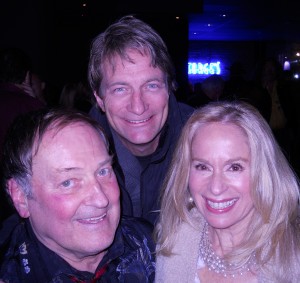 Valerie Stoll Schwimmer, Glenn Edric Coleman, Elise Wainani Piliwale, and Albert William Andrew. Valerie had me talk on the phone to Tom her boyfriend in Australia. Tom is a pediatric cardiac saxophone playing surgeon who generously loaned me his operating manual for a realistic painting that I did of the human heart. I wish he could have been there last night at our saxophone fest.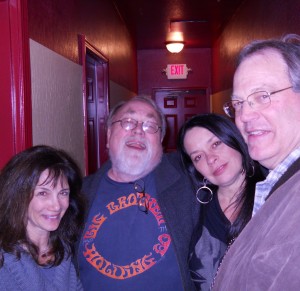 It was a good night. We were rusty, but the warm crowd filled in the blanks in our playing, and it was so good to see these wonderful friends and family.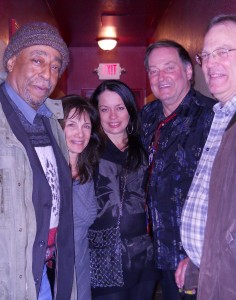 Laura Gomez on the right. We lived together a long time ago in New York.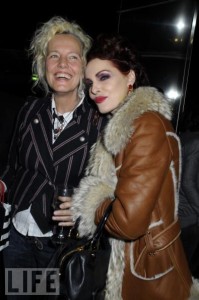 After I paint in the morning, I walk up a hill in San Rafael and look at Mount Tamalpais which is about 2,500 feet high, and has snow on it today.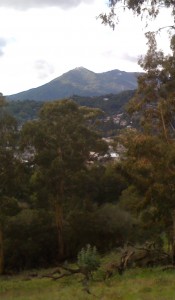 Elise on the day we were married.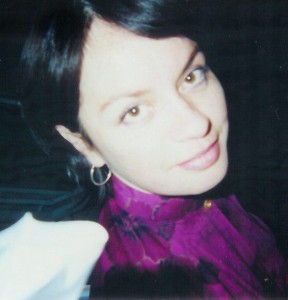 Soon the deer will appear here, there and everywhere.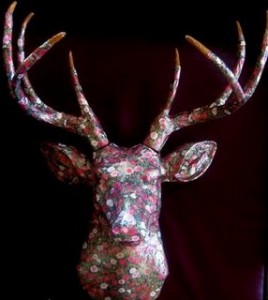 Janis and Peter Tork at Monterey? That's where it looks like anyway.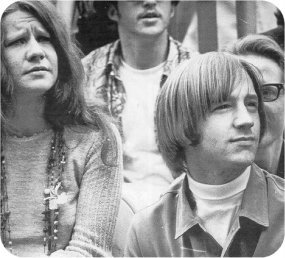 We used to work on a Model A when we were in high school. The car seemed so ancient then, twenty-five years old. That would be like someone in high school now working on a 1985 Ford, which seems like a new car to me. Or at least not a very old one.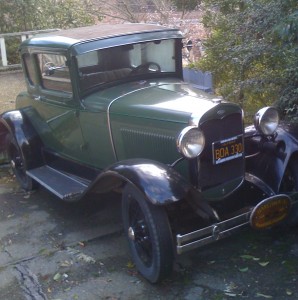 At Siné in New York. I don't remember her name. She was lovely.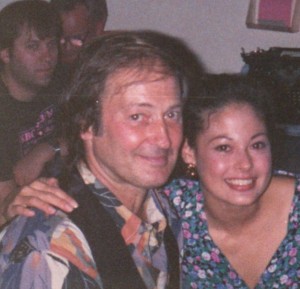 Martin Fierro. We had a cat Mr. O'Reilly whom Martin called "Meester." It took me a while to figure out that Meester was really Martin's name.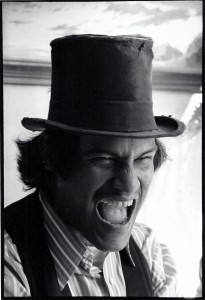 Queen Elizabeth probably somewhere in Saudi Arabia trying to fit in with the local mores. I saw her Coronation when I was in the Fourth Grade or so. My teacher said, "This may be the last one, so we should watch it." This Queen may reign longer than Elizabeth I, and that would be the record for any monarch. Vivat Regina!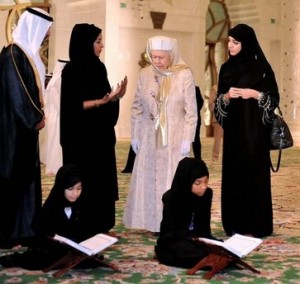 Elise when she first came to California. James is there, Peter, Karen Lyberger, and Dave. They're playing cards, right? That's what they do. Elise doesn't look this way to me, but I have to assume it is she, since who else could be that beautiful?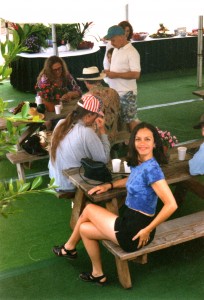 Elise's legs.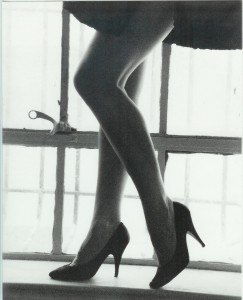 Bob Dill the Singing Pickle and Mimi Flour shot by John Byrne Cooke. Bob is Zimmerman, of course, the carpenter. Mimi is Fariña, Portuguese for "flour." I loved Mimi ever since I met her. I wasn't the only one either.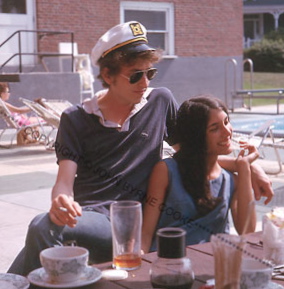 Kurt Huget strangling Jen Sterling. Well, that's what it looks like anyway.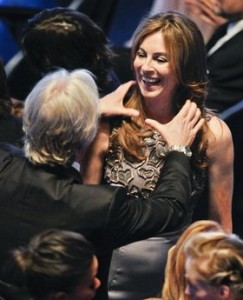 At The San Francisco Theological Seminary, trying to audition for the priest job. I brought along extra clothes, just in case they took me right away.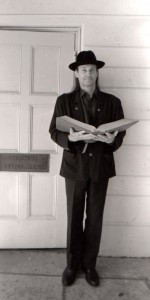 General Ushijima committed seppuku (or, harakiri, as it is vulgarly known) when he lost the Battle of Okinawa. My father sent me this postcard shortly before we joined him on the Island.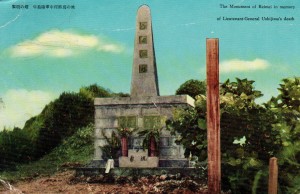 You don't see an image like this every day.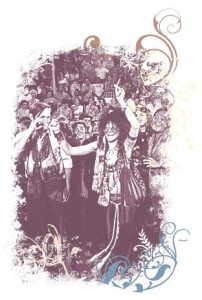 Kate Russo and Leah Hawkins. Need I say more?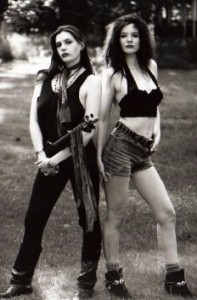 A little Rollins and a big Rollins.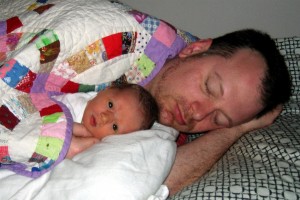 My friend Don Graham out on the beach with his daughter Adyson.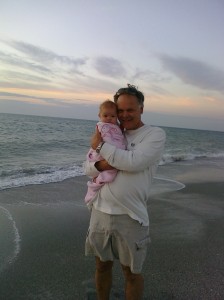 One of the saxophones I played a lot in Sunnyvale, California in the 1980s.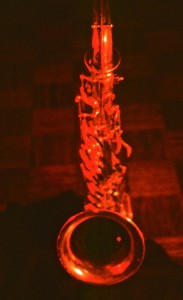 Time Is An Even More Foolish Fancy (Peggy Pettigrew Stewart) oil on canvas (24 February 2011) Almost finished.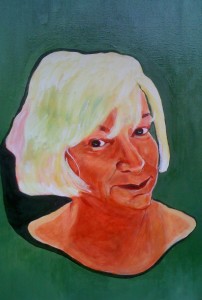 Up on that hill above San Rafael, California.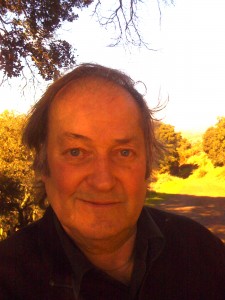 I saw the Moon Landing at The Chelsea Hotel, New York, with this very funny man, Snooky Flowers.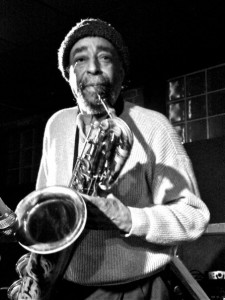 Charlotte Rampling and Sam Waterston.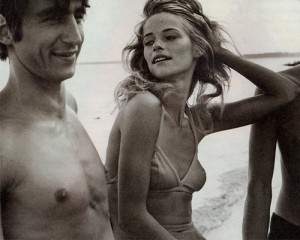 Katya Blue, singer, actor, good person.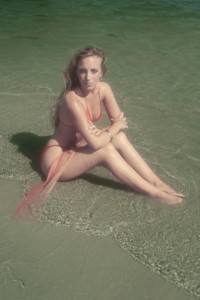 The way Elise looked when I met her. I loved the way she looked then, and I love the way she looks now.
I don't want to say that John Byrne Cooke is tall, but here he is, slumping, and still towering over Joni Mitchell, Judy Collins, Joan Baez and another vertically challenged person.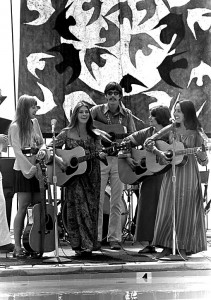 See? Kitty likes Brussel Sprouts.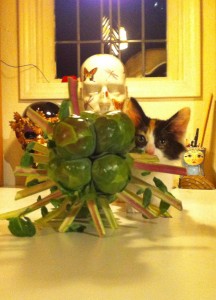 I found this at the very top of a high hill in San Rafael, California.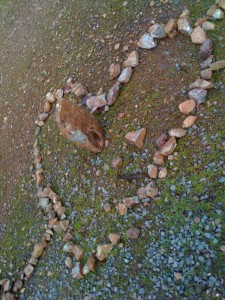 Cousines, at least that's the way I think of them. My cousins in Alsace, where we played only last October. Photo: Lillian Andrew.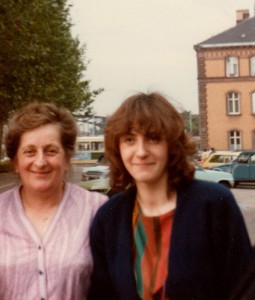 Photograph by John Byrne Cooke of Debbie Green and Mimi Fariña.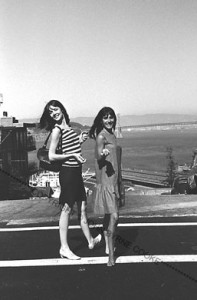 Richard Kermode, Linda Gravenites, Janis, George Ostrow and I don't know the other man.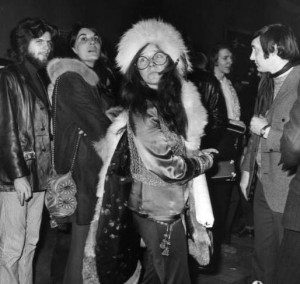 Well, that's it. See you next week.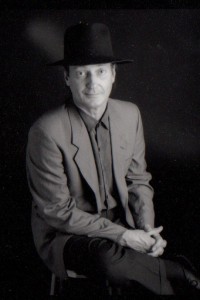 Sam Andrew
Big Brother and the Holding Company
__________________________________________________________