Paleography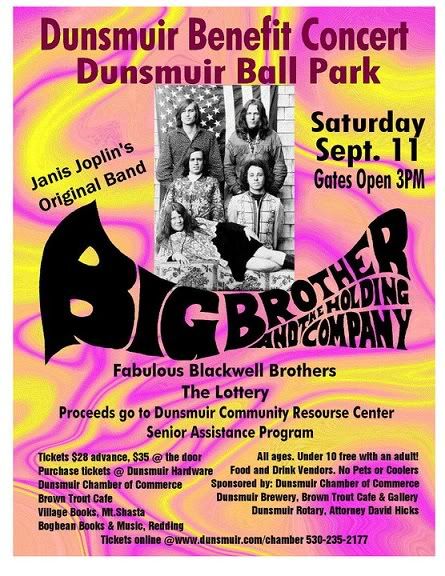 Hey, we are going to play in Dunsmuir, California, on a date easy to
remember, 11 September 2010 and we would are looking forward to
seeing old and new friends there.
If Ellen de Generes had ever lived in East Texas, she might look like this.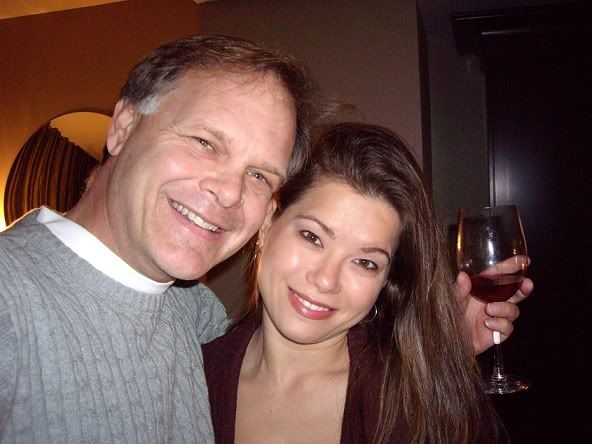 Sarah is going to have a baby in September, and that is going to be one
beautiful, intelligent girl. Sarah and Don Graham, mommy and daddy.
The reason I am sitting here now. My father was transferred by the
United States Air Force from Okinawa to San Francisco. I still go out to
Hamilton AFB occasionally to walk the flight line and remember.
At The San Francisco Theological Seminary which is in San Anselmo,
oddly enough, with Big Brother and the Holding Company. I'm going to
paint this image someday, only in an extreme Expressionist style, which
it clearly deserves.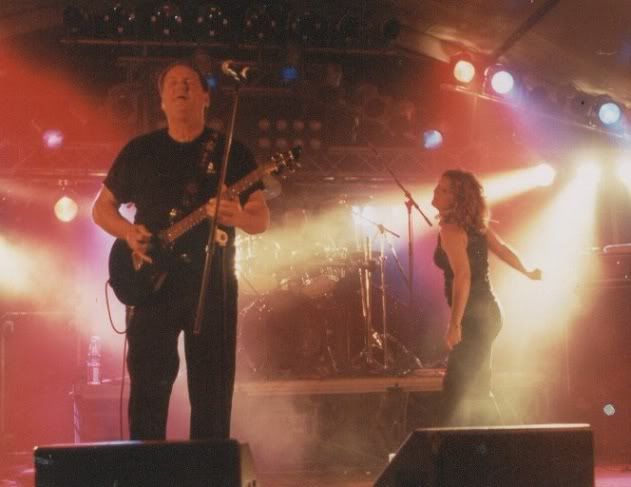 Burg Herzberg, Germany, getting down with Lisa Mills. 2001
Chet Helms sitting in L'Atelier Doré, his gallery on Pine Street, San
Francisco. Below is Darby Slick. I remember when we all saw Hard Day's
Night together at the Surf Theatre, an art house out in the Sunset District,
San Francisco, maybe 1965.. All of us in the cinema together, Charlatans,
Airplane, Big Brother, all taking it in, what The Beatles were about, what
songwriting was about, how beautiful the tunes were, what rock and roll
celebrity was about, how to laugh at the whole thing. We were all there
studying, learning, becoming who we were. Thank you, John, Paul,
George, Ringo, Richard Lester. What a good film you made.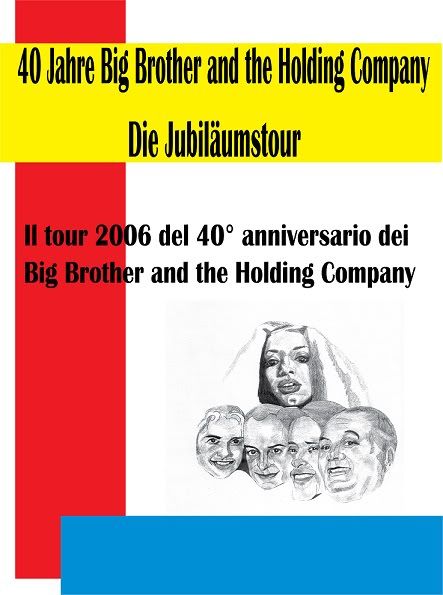 We are going to Europe again this October 2010.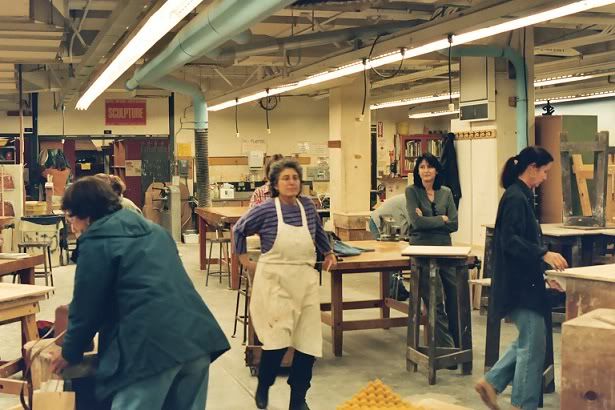 Emily Lazare's sculpture class, College of Marin, Kentfield, California,
maybe 2005. I learned so much with Emily, and I worked with all of these
wonderful people.
I met Elise in Sarasota, Florida, 1994, and she belonged to a coterie of
artists, most of whom attended Ringling Art School, a very good
institution. Each person was more beautiful and more talented than the
next. Sandy, Danielle, Julie, Elise and Kathy.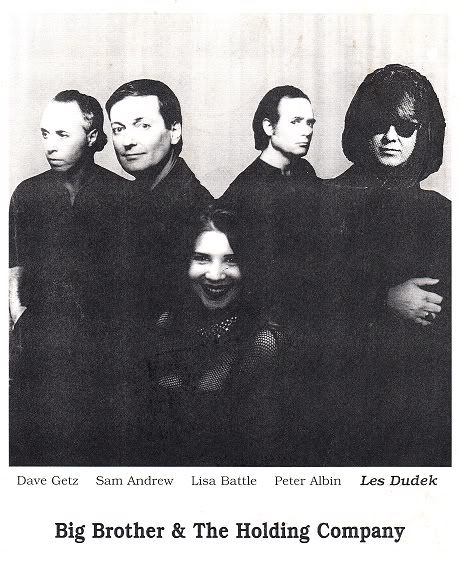 One of the odder Big Brothers. Dave, Sam, Peter, OK, but Lisa Battle,
very good singer, and Les Dudek, super guitar player, Southern mode,
Allman Brothers, lived with Cher, big star, from Ocala, Florida, that
Southern thing, you know? This is a rare Big Brother photo.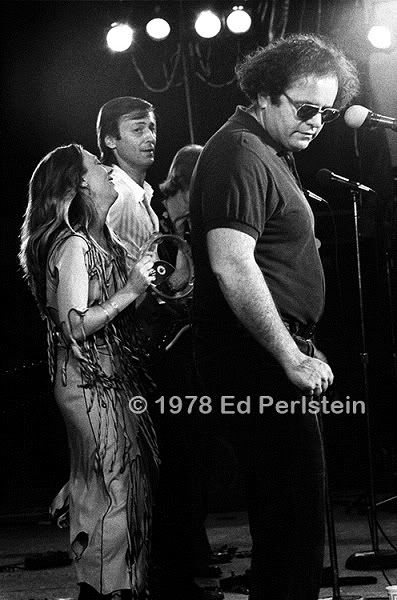 Kathy McDonald, me, Nick Gravenites at The Greek Theatre in Berkeley,
California, maybe 1978.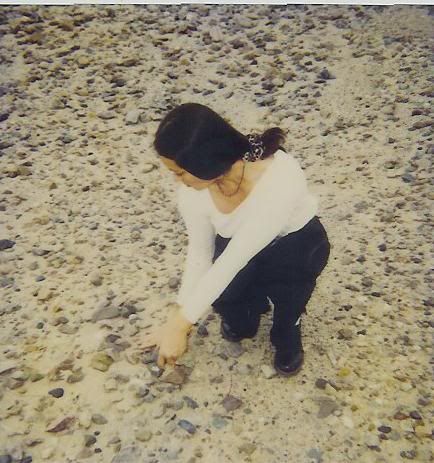 Elise in Death Valley. This was some kind of sacred, special moment for
us. I don't know why, but there it was. We still have some of these stones
at our house to prove that what happened to us there really happened to
us there.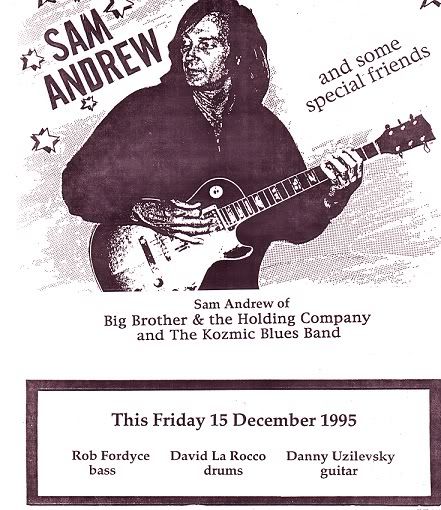 Two of my favorite people, Rob Fordyce and Danny Uzilevsky. David La
Rocco I met in Pahoa, Hawaii, where we did some playing.
Well, here comes Fall.
Sam Andrew
Big Brother and the Holding Company