27 March 2011
Memphis 1970. Waiting to go on and do our very first Kozmic Blues Band set. Terry Clements, tenor saxophone; Brad Campbell, bass; Marcus Doubleday, trumpet. Is there a big drama here, or is it just a feel that the camera misinterpreted?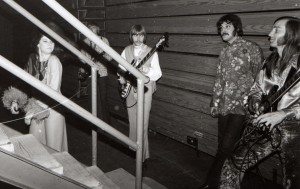 Elise Piliwale in Honoka'a, Hawaii, 2004. Namaste.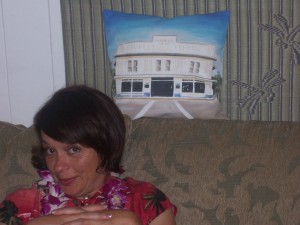 Shelley and Dave Champine, 23 March 2011. Photo: Tamra Engle. I love these people.
And of course I love this design.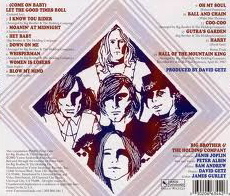 Lee Andrew and Bill Andrew, Albany, Georgia. In Georgia they pronounce "Albany" Al (as in Albert) BINNY. Accent on the second syllable.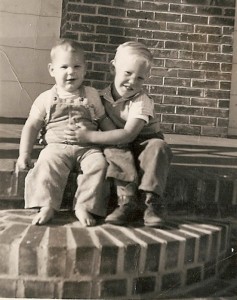 El Artista Peter Albin.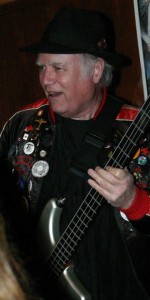 Tamra Engle, Sam Andrew and Andrew Perrins' fabulous poster. (Photo: Shelley Champine)
In the glass you can see a shapely limb that belongs to the photographer.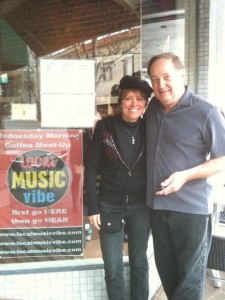 Vulpina, sculpture, 1980s.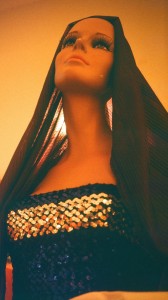 This is what a Buddhist looks like. My brother Dan.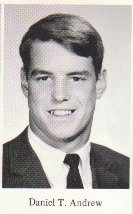 Credo, or should I say, Non Credo.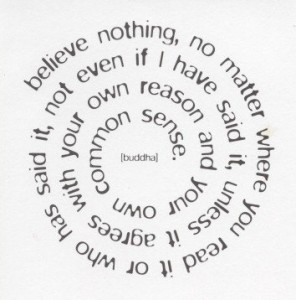 What are they're talking about? Guitars. My father and Rhoda Watson, Okinawa, 1960.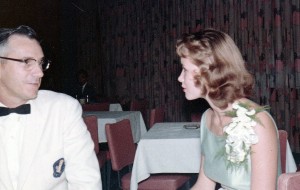 Lillian Andrew with her doll.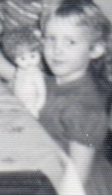 Teressa, talented and beautiful.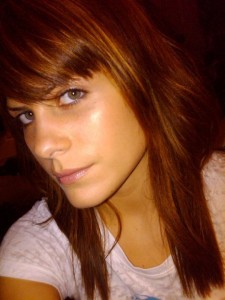 Ben Nieves and I are getting ready for a summer of touring, so he's working on his technique here.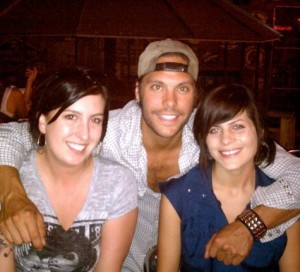 Satchel Paige. This is the man who said, "Don't look back, they may be gaining on you," thus inspiring a Bob Dylan album title. Woody Allen named his son Satchel.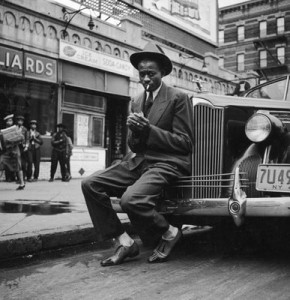 Joan Getz and Nalva Nobriega. Joan is a singer with her own style and Nalva is an excellent piano player from Brazil.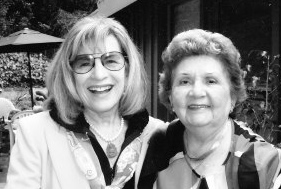 Tom Finch with his daughter Makena. When Tom and I were on Maui, we went to Makena Beach, which was a kind of pilgrimage.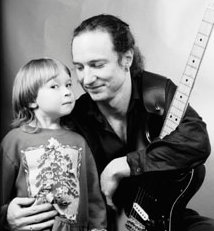 James Gurley and I lived on Makena Beach off and on for a couple of years, as I have noted elsewhere. People on that beach often wore less than this.
The entire island of Saipan was evacuated during the recent tsunami, but there was very little damage there. Same with Okinawa to the northwest. Both islands escaped almost unscathed. Odd because they are so low lying, especially Saipan.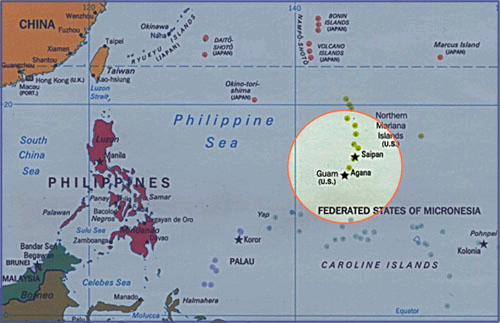 Tracy Outlaw came to visit me on her birthday. It was so good to talk to her.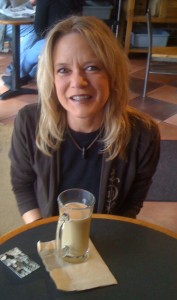 Erin Homs and her father Stephen Andrew. Can you tell they're related?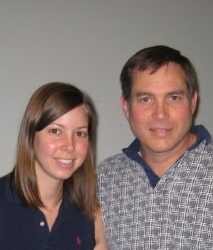 Sarah Palin is reportedly on the outs with Roger Ailes.
That's a real heartbreaking headline, isn't it?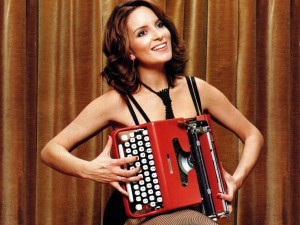 Three guys in Austin: Anthony, Michael and Chris Vitale.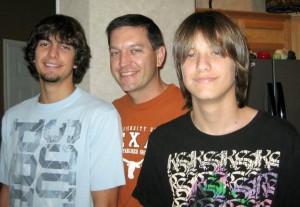 Janis! Take it to the bridge! (Mary Bridget Davies on the right.)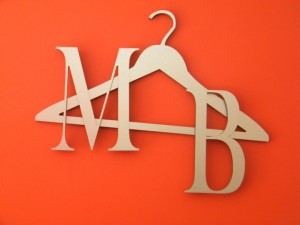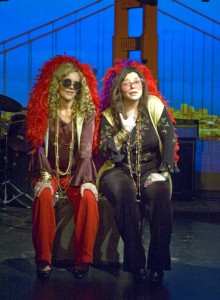 Jason Castle took this photograph.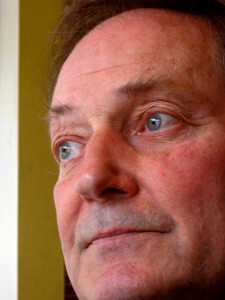 I've known the guys in Canned Heat and Vanilla Fudge for a long time now. They're family. It was so good to be with them in Hawaii.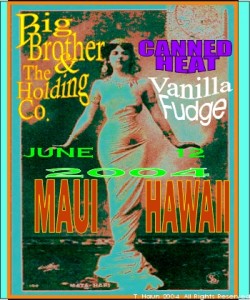 La guapura la tenemos todos, hay que dejar que salga! dice Elizabeth.
(Handsomeness, we all have it, we just have to let it out, says Elizabeth.)
Well, yes, but I would say that Elizabeth has a little more "guapura" than most of us.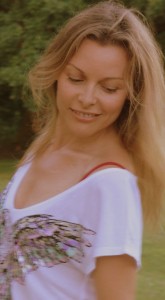 James Gurley and Michel Bastian in the 1980s.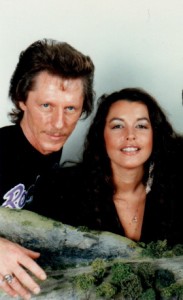 Sophia Ramos and Sam Andrew, Ko Samui, Thailand.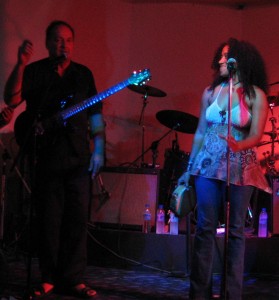 This is what Sicily looks like. Well, part of it anyway.
Mary Bridget Davies and Ben Nieves. I like Mary's pink top.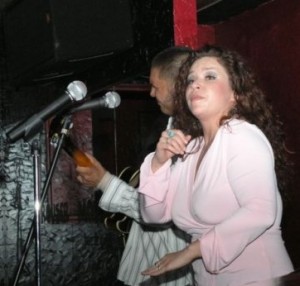 Kacee Clanton, San Diego, 2001 (Photo: Sam Andrew).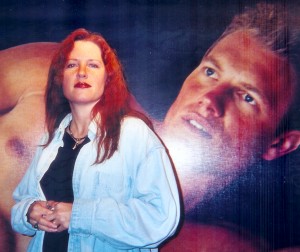 Joel Hoekstra looked like this ONE TIME in his entire life, so, of course, we have to see that here, and let's not forget his Nightranger guitar.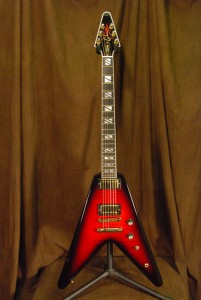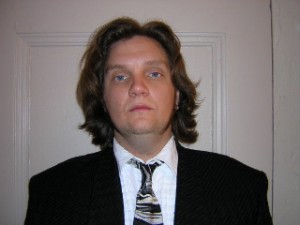 Chad Quist trying to blend in in Frankfort, Deutschland.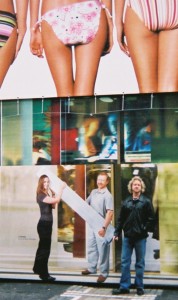 Ben Nieves. There's a fine line between…oh, never mind.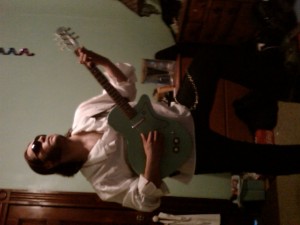 She plays the violin so well.

A backstage scene. Snooky Flowers, John Byrne Cooke and Janis Joplin.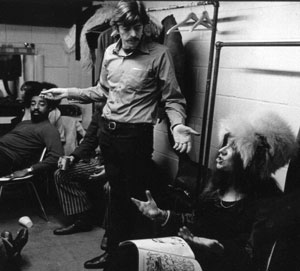 Elise Piliwale doing her young mommy modeling.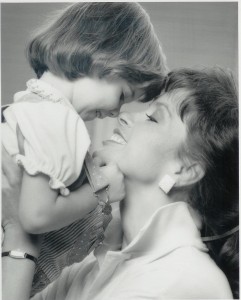 Performing in Moscow, 1995. The name of this show was Gradus ad Parnassum (Steps to Parnassus), a phrase that had a lot of meaning for me. When I studied counterpoint, the first book I used was Palestrina's Gradus ad Parnassum which was intensely interesting.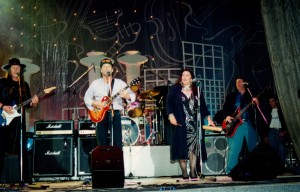 A Packard coupé Opéra from King Ottokar's Sceptre (The Adventures of Tin Tin). He says, "Let's hurry, my lord…I believe there's not a moment to lose."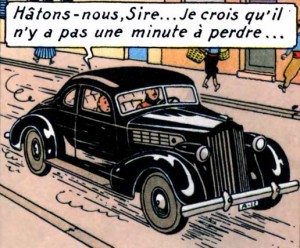 Where? When? It was funny, though.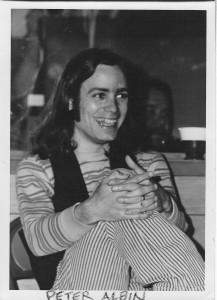 Altarwise by Owl Light (graphite). This is the father of a friend of mine.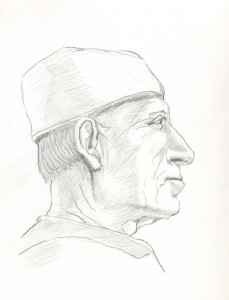 My brother Lee Andrew.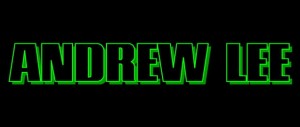 Sunny Sax Dream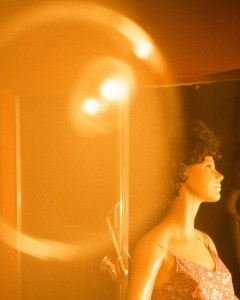 Emptiness.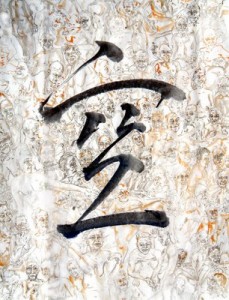 Enso. The eternal circle. This should be drawn in one stroke with calmness of spirit.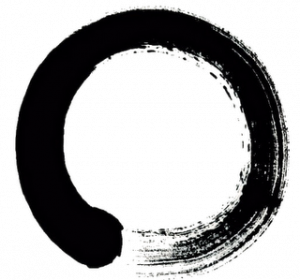 Rhoda Watson and Sam Andrew, Okinawa, Japan.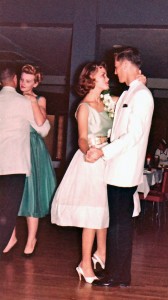 Someone gave Andra Mitrovich this memento of Janis' return home.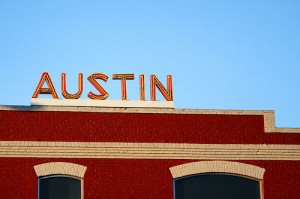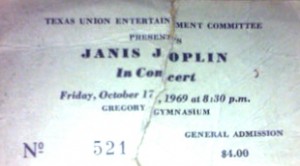 I listen to Louis Armstrong's Hot Five and Hot Seven recordings almost every day. My father listened to this music. His father listened to it.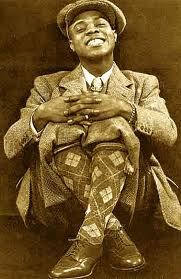 We played here a couple of years before this. I have a photograph of Diamond Head from the 1950s that brings back a lot of memories.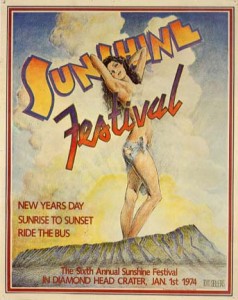 Danny is a very creative ceramicist and a genius barista at Aroma Café.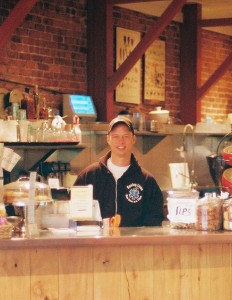 Ben Nieves, one of the best guitarists ever.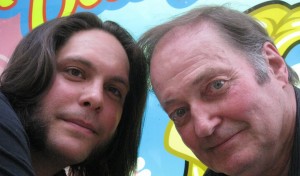 James, your nimbus is bent.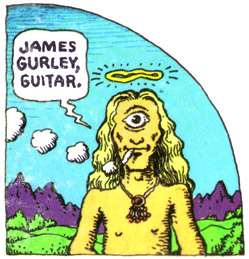 Sometimes you have to get it where you can.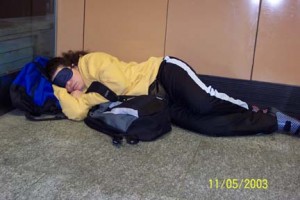 Watashitachi no kazoku. Our tribe. Sausalito, California. Joel Jaffe might be the only one here who is in focus.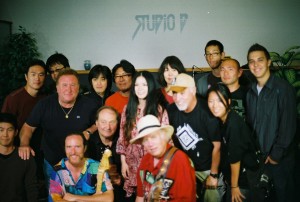 I'm hot. Are you hot? (Sophia Ramos, Thailand)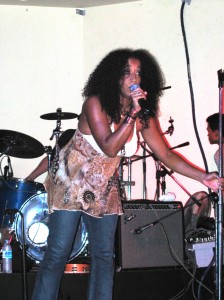 These Homs are good looking, aren't they? Erin Homs, née Andrew, is second from right.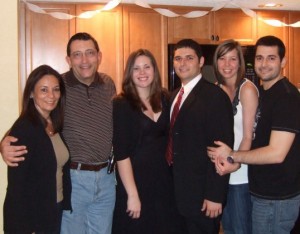 Cathy Richardson, such a great singer. Hey, I see Chris Pimentel back there.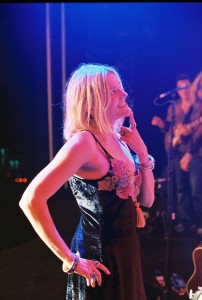 Que tengas una buena semana.
See you next week.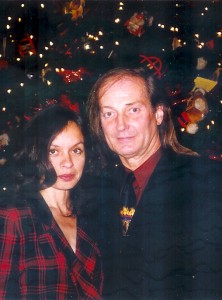 Sam Andrew
Big Brother and the Holding Company
_______________________________________________________