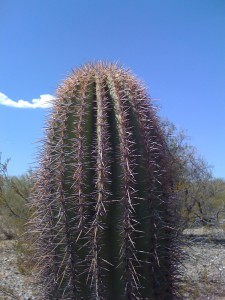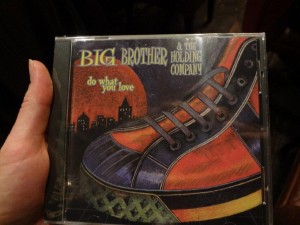 28 March 2012

Pam Swarz, originally from Buffalo, but now a Phoenician.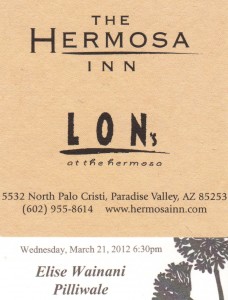 Elise and I went to Arizona last week at the behest of our friend Peggy Pettigrew Stewart a glass artist who practices in Scottsdale.
Peggy rang the gong and we came running. We were to do an event together at The Hermosa Inn, a very beautiful place. We are so happy to be there.
The idea was to have dinner at The Hermosa Inn and then talk about Peggy's glass work and my shady past with Big Brother and the Holding Company.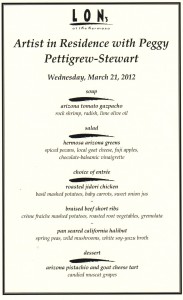 I went out walking near the Hermosa Inn and came upon this nameless street, the first one I have ever seen. I mean, I have seen roads with no name but never a road that had a sign saying "road without name."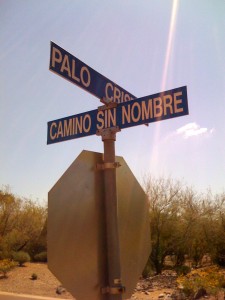 Arizona is beautiful, of course, and there are interesting forms everywhere, but especially at the Hermosa Inn.
The day before our event, we went to the Musical Instrument Museum a little north of Phoenix.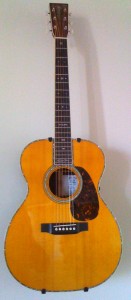 I used to go to the Metropolitan Museum in New York and I loved their musical instrument collection.
But the Musical Instrument Museum in Arizona might be the largest in the world. It is simply an amazing place to view wonderful musical instruments.
Ian Smith and his gang came out and did a beautiful job of explaining the museum to us.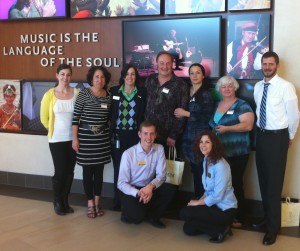 Erin Kozak, Pam Swarz, Sandra Keely, Ian, Sam, Elise, Karen Farugia, Peggy Pettigrew Stewart, Cullen Strawn.
With Karen and Erin. These folks were so kind and knowledgeable.
Poor April Salomon caught the flu that I had earlier last week and couldn't be with us.
Elise Piliwale is showing me how to ring the gong, a skill she learned from her noble ancestors on Hawaii.
Bill DeWalt, seen here with Sylvia, runs the whole show at the Museum. Great to be with such interesting people.
Now it's Wednesday 21 March and Peggy, Pam and I start thinking about our event at the Hermosa Inn tonight.
First, Peggy talks about her glass process and shows some examples.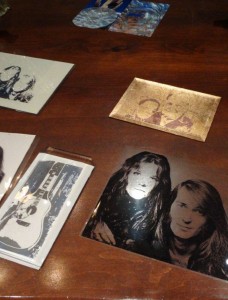 We talk to everyone about how we are going to do a project together.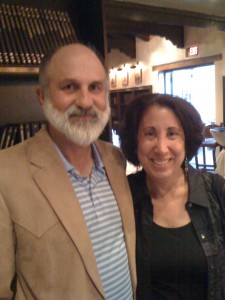 Pam Swarz and Tom Curzon.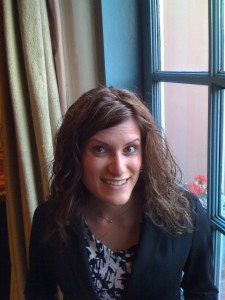 Elisha Greenleaf.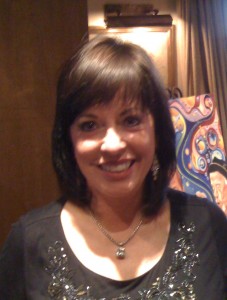 Stephanie Norton.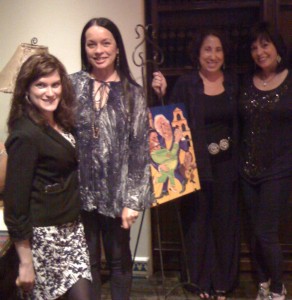 Elisha, Elise, Pam and Stephanie.
I was going to play, and Cindy even brought me a guitar, but we all just talked instead, which was better actually.
Elise and Lance were adoring us from afar.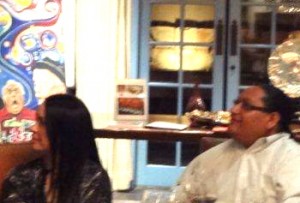 And probably wishing that they were far away.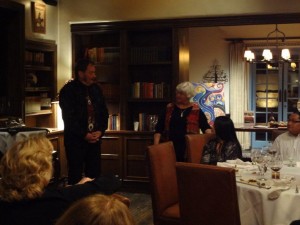 I told the long tale of Big Brother and the Holding Company, illustrated version:
There were a lot of questions. People seemed to enjoy the evening.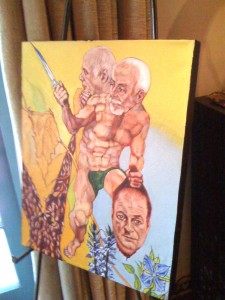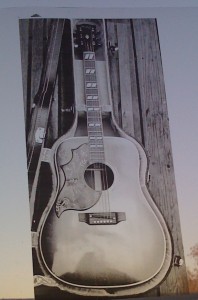 Peggy is doing some really interesting things with glass.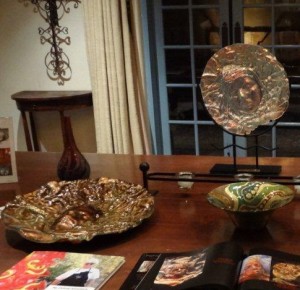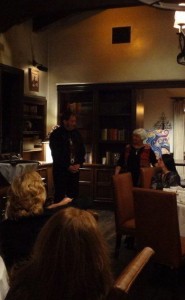 The evening was magical, really, and very Arizonan in its way.
The next day Elise and I went to Sedona.
There must be a LOT of iron in Sedona. Everything is red.
Shadows are lengthening; it's getting late.
Time to think about starting for home.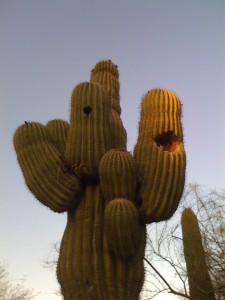 This was a fun trip to Arizona. We'll see you soon.
Sam Andrew
Big Brother and the Holding Company
_____________________________________________________________________________________________