2 January 2011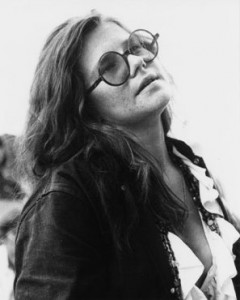 Elise and I drove down to Carefree, Arizona, this week.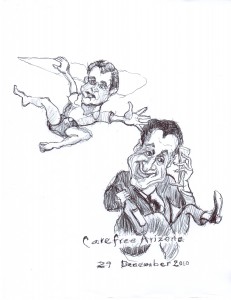 We went to visit Peggy Pettigrew Stewart, a talented glass artist with lots of ideas, very creative.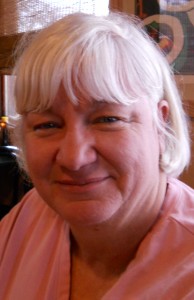 Elise did all the driving.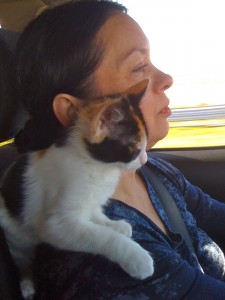 We drove by a desert where I was with my mother a long time ago.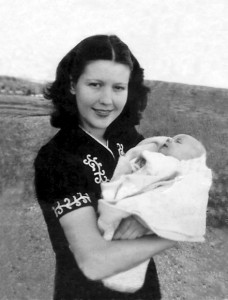 By this time, near Los Angeles, the shadows lengthened.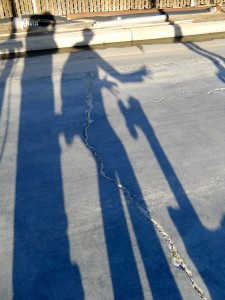 It was good to be in the high desert again. Peggy took this photograph.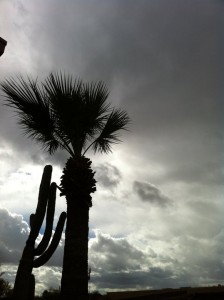 This is a sculpture I made. Peggy and Lance Polingyouma are going to cast it in glass.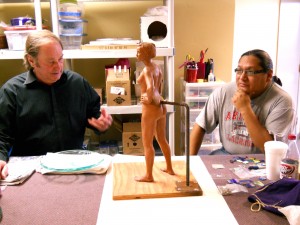 Peggy Pettigrew played keyboards when she lived in Livermore in the 1960s, and her partner Rich Hill played bass.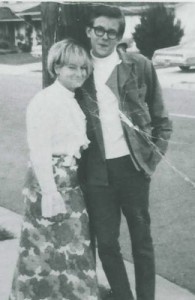 Peggy has more ideas per minute than anyone.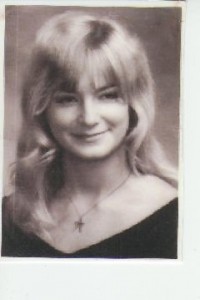 This is Peggy's daughter Lisa, who reminds me of Kate Russo a wonderful violinist who plays with Big Brother now and again. That's Lisa's boyfriend Nigel, an American Nigel. You don't see one of those every day.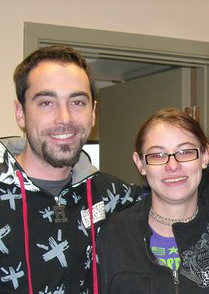 I'm checking this sculpture for flaws and cracks. We drove her all the way down to Arizona and the ride was sometimes quite bumpy.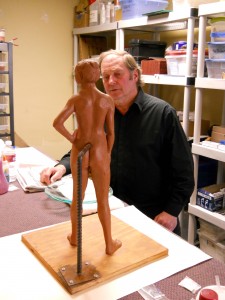 This is a glass sculpture that Peggy made of Lance.
My face being cast in plaster. In the 1960s, I knew two women who made plaster casts of an entirely different part of the anatomy.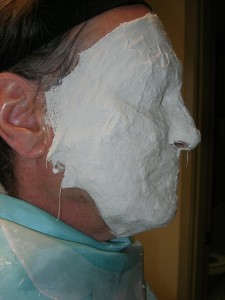 A glass sculpture that Peggy made of Michael Jackson during his Thriller period.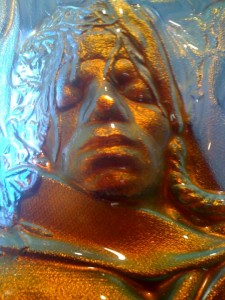 This is what the sculptures look like in their intermediate stage. Elise and I felt very privileged to visit Peggy's world and we have plans for a lot of projects with her. Thank you, Peggy, Lance, Ken, Lisa, Nigel, we had a wonderful time.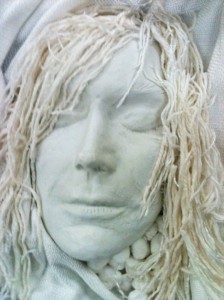 Husband: Women talk more than men. Here's a study that shows that men use about 15,000 words a day, and women use 30,000 words a day.
Wife: Well, that's because women have to repeat everything they say to men.
Husband: What?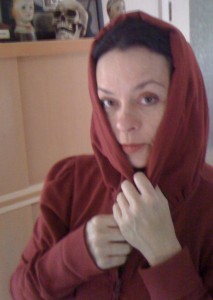 The gene pool. Very shallow at one end and there is no lifeguard.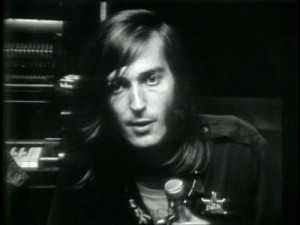 The next time you meet a psychic, ask what is the capital of North Dakota?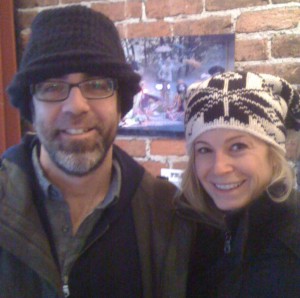 The only tune they play in 4/4 is Take Five.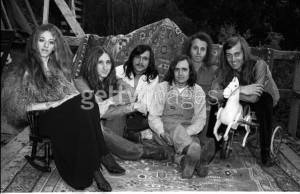 My friends Clark and Zia.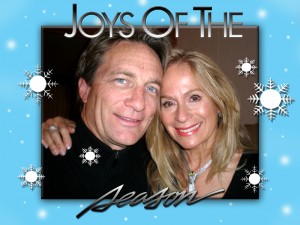 How do you get a guitarist to turn down?
Put a piece of sheet music in front of him.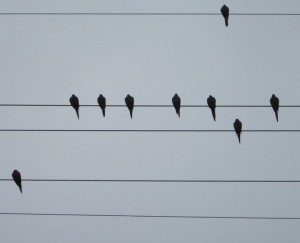 Spoonerism: And that will be a blushing crow.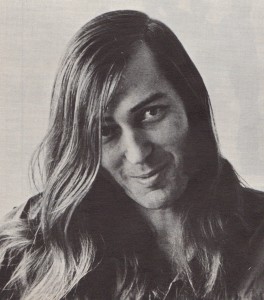 Gentleman: Someone who knows how to play rock and roll guitar, and doesn't.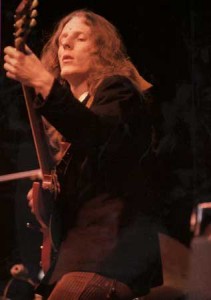 Music is the purest art. It only expresses itself. (Sam at The Plaza, NYC.)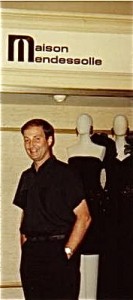 La tentation d'une belle femme peut causer votre perte, si vous avez de la chance.
The temptation of a beautiful woman can ruin you…if you''re lucky.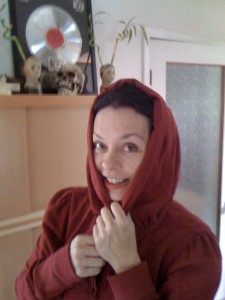 Just take it one day at a time. Unless a whole month crashes in there at once.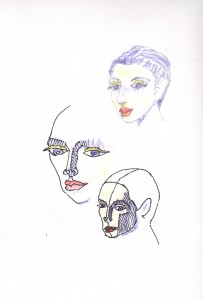 Mel Blanc was allergic to carrots.
(What exactly is going on in this photograph between Janis and me?)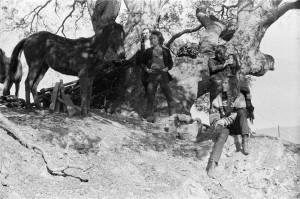 Our Eunuch Dreams (oil on panel) work in progress.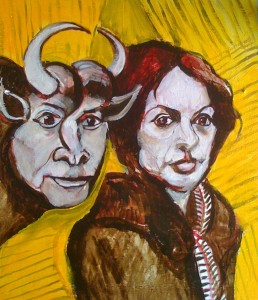 Is this Down On Me again?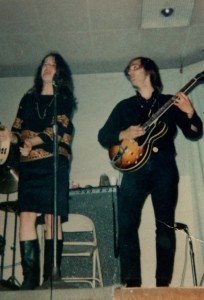 I preferred the title Archfiend of the Universe, which is what he called himself when we met.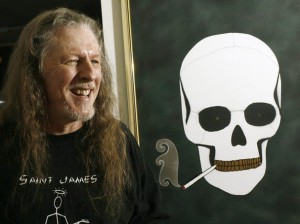 Typical hashish and champagne conversation: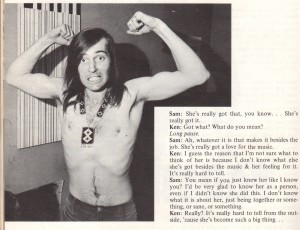 James Gurley and a bit of John Byrne Cooke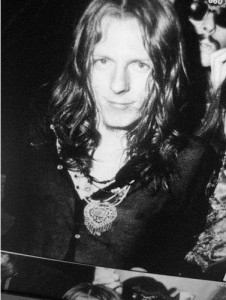 Oh, yes, holy, holy, as holy as Saint James: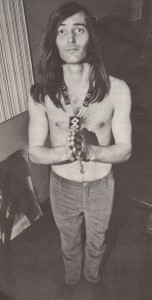 Actual restaurant dialogue:
Do you serve crabs here?
Yes, we serve anyone.
Do you have frogs' legs?
No, I walk this way because I have rheumatism.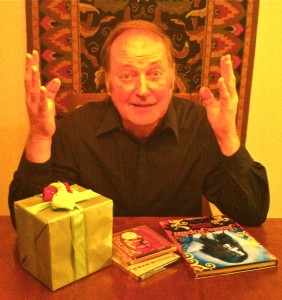 Sam Andrew
Big Brother and the Holding Company
__________________________________________________________