1965 – 1966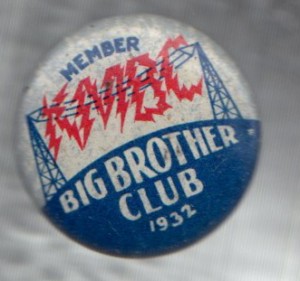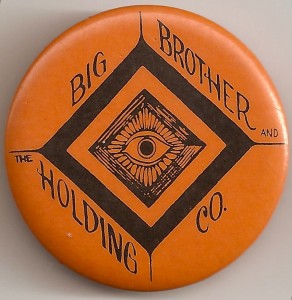 Since I was 14 or so, I have been in one kind of a musical group or another. Guitar groups.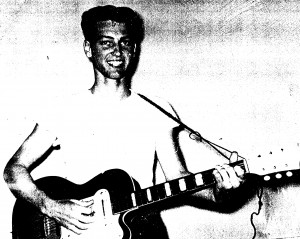 Vocal groups.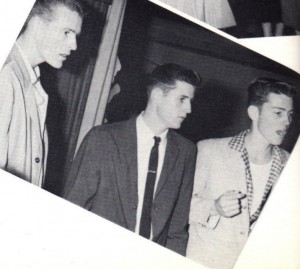 The Cool Notes Okinawa Japan.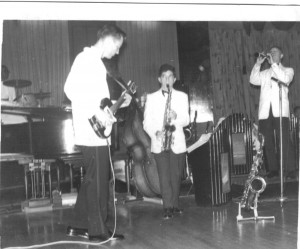 At the University of San Francisco I played trumpet, saxophone and a lot of typewriter, because I edited the literary magazine.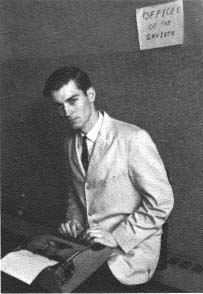 Things were coalescing.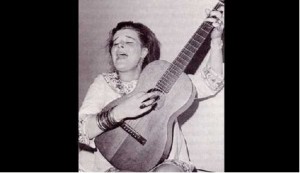 We were listening to Skip James, Ma Rainey, Lightnin' Hopkins, Victoria Spivey, Mance Lipscomb, Bessie Smith, Mississippi John Hurt, LaVern Baker, Joe Turner.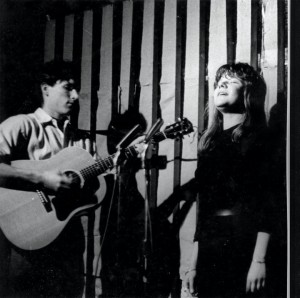 And Peter Albin was playing like John Lee Hooker.
Big Brother and the Holding Company 1965-2012 …and counting… Golden Anniversary soon. This is our history.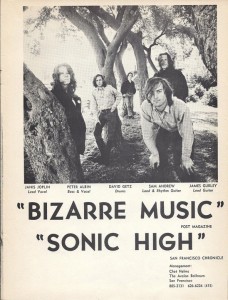 Peter and I started playing as Big Brother in this house… 1090 Page Street San Francisco. 1965.
The image below might be the earliest photograph we have of all of our friends. See anyone you know there ? If you know everyone there, call me immediately.
People I know in this photograph: Peter Albin, Sam Andrew, Rita Bergman, Mike Ferguson, Dave Getz, Martin Gorak, Hongo Gurley, James Gurley, Nancy Gurley, Phil Hammond, Chet Helms, Lori Helms, Dan Hicks, David Homage, George Hunter, Janis Joplin, Alton Kelley, Mortimer Lindner (veterinarian), James Moylanin, Richie Olsen, Paula Preston, Sancho (the family dog), Mike Wilhelm.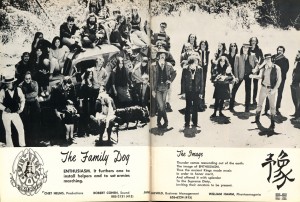 Chet Helms, our big brother.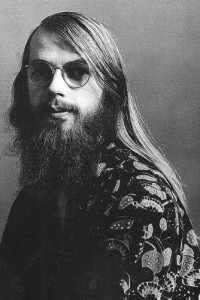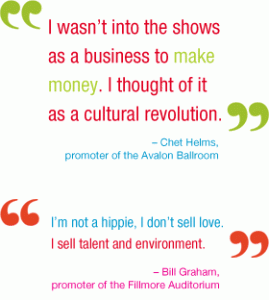 Our first promotional photograph. We are in the cable car barn. San Francisco, 1966.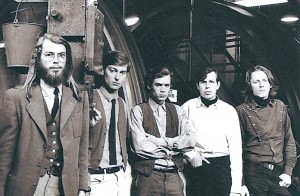 Chet Helms, Sam Andrew, Peter Albin, Chuck Jones, James Gurley.
November 1965 We play a gig on Clement Street, but we are not called Big Brother yet.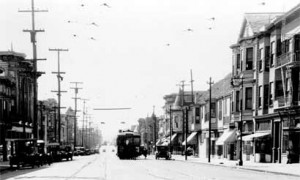 Later in November 1965 We play in the Panhandle of Golden Gate Park as Big Brother and the Holding Company.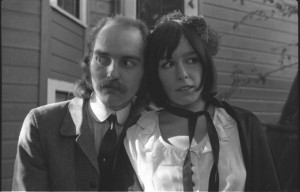 Mike Ferguson and Lynn Hughes.
10 January 1966 We held auditions at The Matrix on Fillmore Street, San Francisco.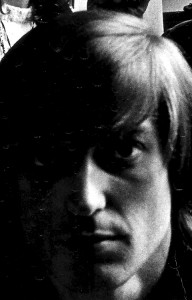 15 January 1966 Our first public performance. Open Theatre Berkeley.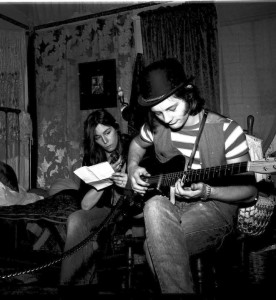 Lynn Hughes actually auditioned for us at one point. Here she is with Jesse Cahn.
21-23 January 1966 Longshoreman's Hall San Francisco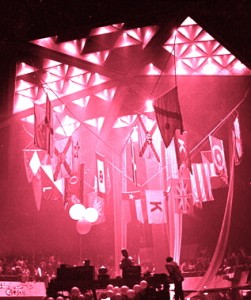 12 February 1966 Fillmore Auditorium San Francisco

19 February 1966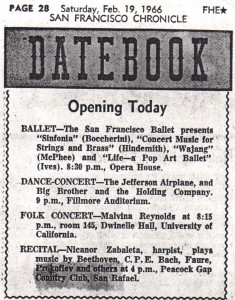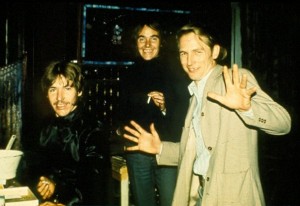 George Conger, Ritchie Olsen, George Hunter.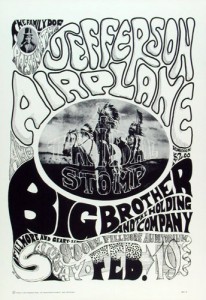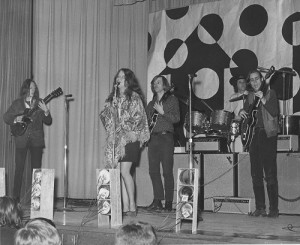 26 February 1966 The Family Dog at the Fillmore.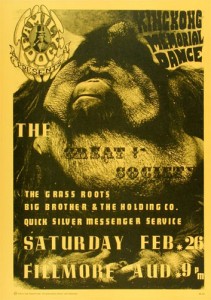 Darby Slick wrote this. I was TEACHING the lesson. Jerry Garcia and I were both guitar teachers at this point.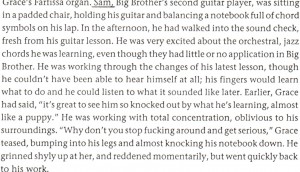 Chet Helms and James Gurley in one of Herb Greene's beautiful photographs.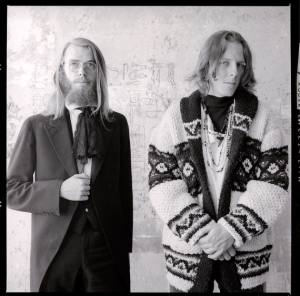 One of our glamour poses. Not glamor, glamour, please.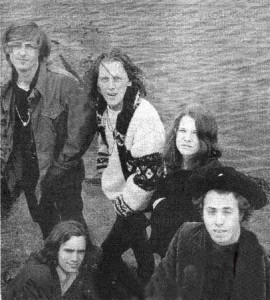 1=6 March 1966 The Matrix Chet was our brother and the Matrix was our mother.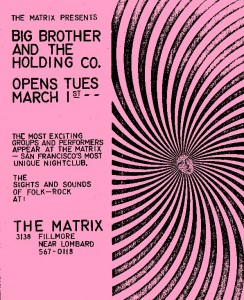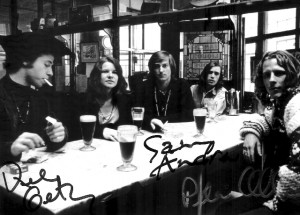 12 March 1966 The Matrix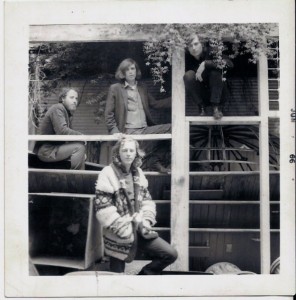 18-20 March 1966 Fillmore Auditorium San Francisco
19 March 1966 The Firehouse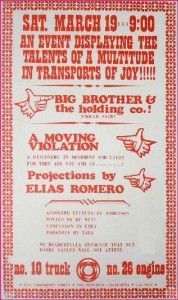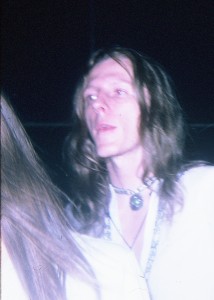 James Gurley.
1 April 1966 Harmon Gymnasium Berkeley Delano Grape Strikers Benefit
2 April 1966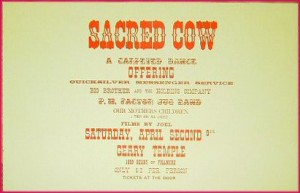 2 April 1966 Geary Temple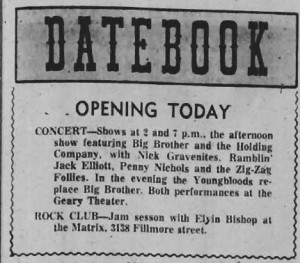 4-6 April 1966 Matrix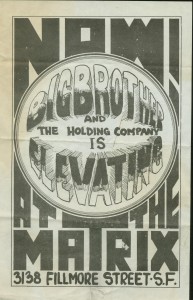 9 April 1966 Longshoreman's Hall.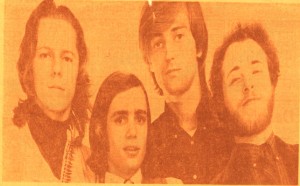 29-30 April 1966 Avalon Ballroom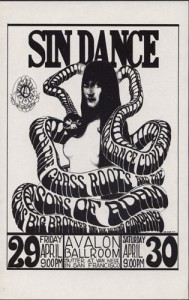 Peter Albin learning his craft.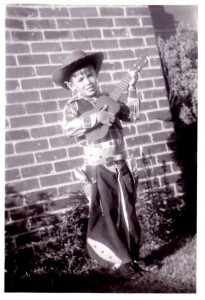 6 May 1966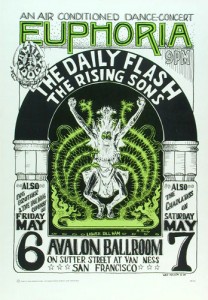 6 May 1966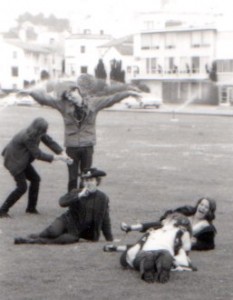 It was a big thrill to see our name in the San Francisco Chronicle.

13-14 May 1966 Red Dog Saloon Virginia City Nevada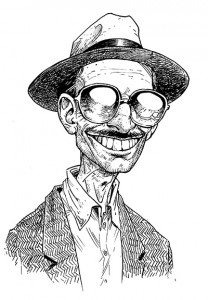 21 May 1966 Muir Beach Marin County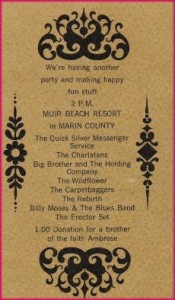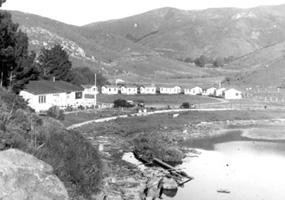 That was fun, to be finding our way, not sure of where we were going.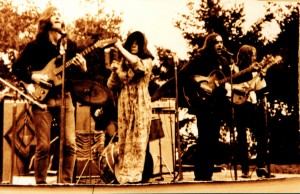 Janis was a trouper. She was a real musician and she supported the band as much as we supported her.
21 May 1966 Avalon Ballroom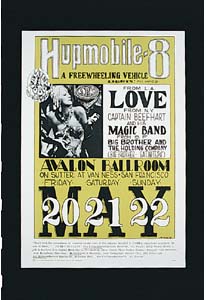 27-28 May 1966 Red Dog Saloon Virginia City Nevada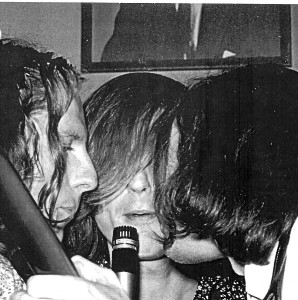 Hairy ?
30 May 1966 Winterland San Francisco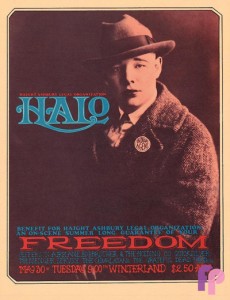 3-4 June 1966 Avalon Ballroom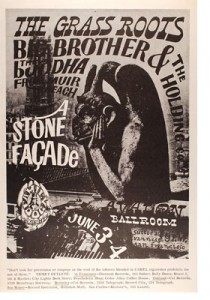 10-11 June 1966 Red Dog Saloon Virginia City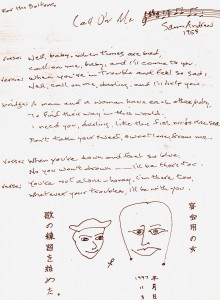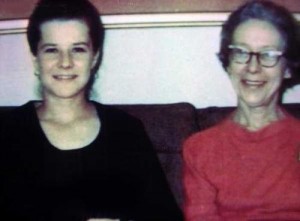 Janis and Dorothy Joplin.
19 June 1966 Timothy Leary Benefit at the St. Francis Hotel San Francisco

24-25 June 1966 Avalon Ballroom Janis Joplin's first engagement with Big Brother unless Chet made a special place for her at the Avalon on 10 June. I can't remember.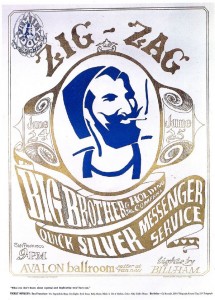 We did all kinds of gigs. This one was for our friend Dennis Nolan.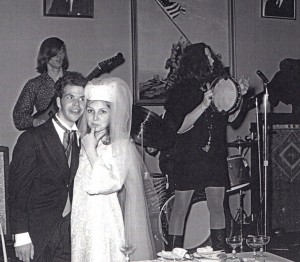 Dennis drew this poster. One of my favorites.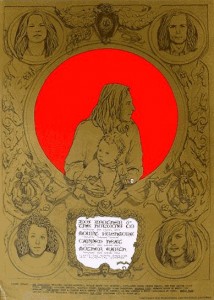 I've done a few paintings of this band.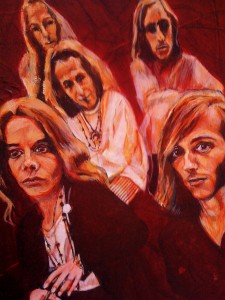 1 July 1966 Fillmore Auditorium San Francisco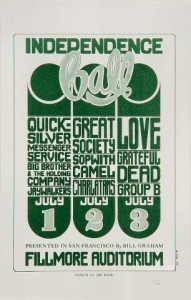 Rodney Albin, another big brother. Rodney once asked us to turn down… at gunpoint. The only way you can make guitar players turn down, despite an old joke that says otherwise.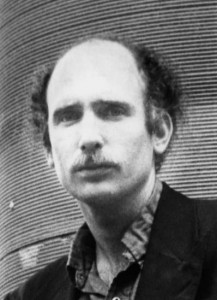 2 July 1966 Monterey Fairgrounds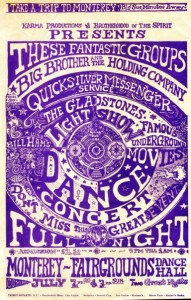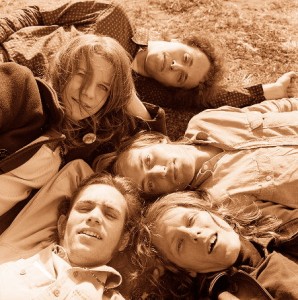 8-9 July 1966 Red Dog Saloon Virginia City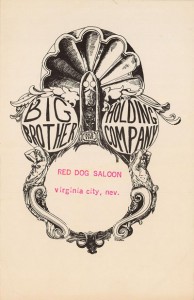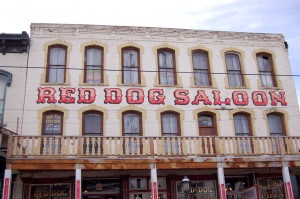 14 July 1966 Fillmore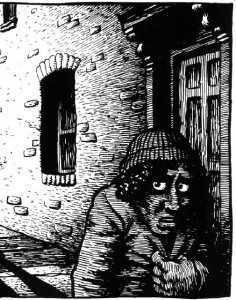 15-16 July 1966 This one didn't happen.
Nancy Gurley and her son Hongo who grew to be a fine man. Nancy was a free spirit.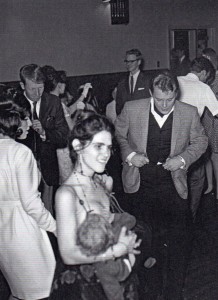 22 July 1966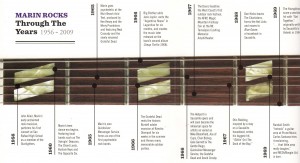 Lisa Law did some plein air photography of Big Brother out in the San Geronimo Valley of Marin County.
28 July 1966 California Hall San Francisco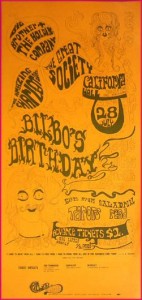 29-30 July 1966 Garden Auditorium Pacific National Exhibition Vancouver British Columbia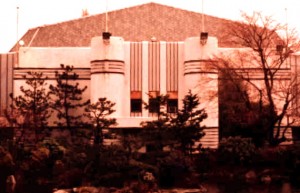 29-30-31 July 1966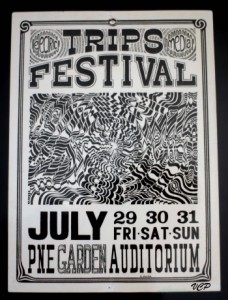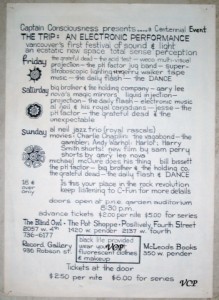 Ken Babbs in control at The Trips Festival.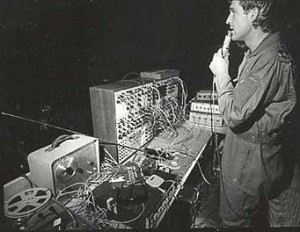 Playing in Golden Gate Park. It always seemed to be sunny and blue.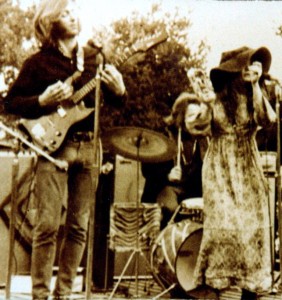 2-3-4- August 1966 Losers South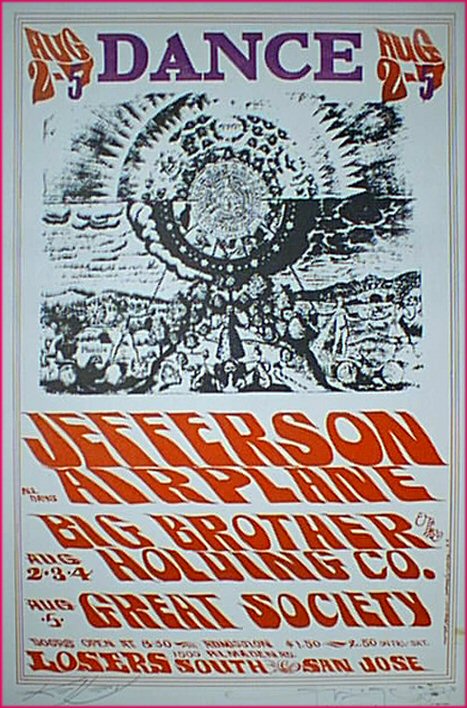 5-6 August 1966 Avalon Ballroom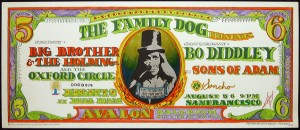 Sancho, often misspelled "Soncho," put his pawprint on this poster.
Keeping an eye on things at The Mojo Navigator which was the first psychedelic rock magazine.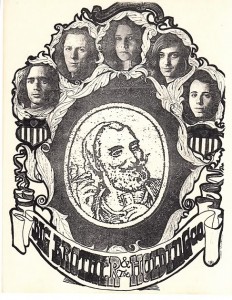 7 August 1966 with Grateful Dead, Grass Roots, Sunshine, Jook Savages, PH Phactor, Si Perkoff Jazz Quintet, San Francisco Mime Troupe.
12 August 1966 afternoon show in the Park.
12-13 August 1966 Avalon Ballroom
Figuring out what we're going to do when we sign with Mainstream Records.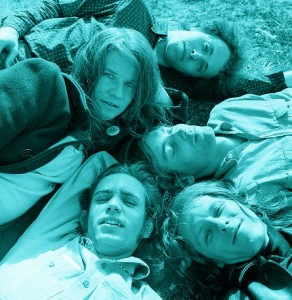 Chicago ! Our first big road trip. We were there from 25 August to 19 September 1966.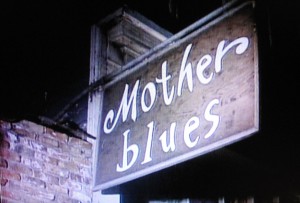 16 September 1966 Chicago Sun Times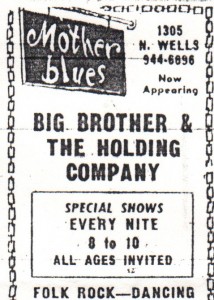 I saw Howlin' Wolf, Junior Wells, Muddy Waters, and a lot of other good people up close and personal. Wolf said to me, "You have more soul than I have on my shoe." First time I heard that expression.
19 September 1966

Stanley Mouse did this beautiful work on my guitar.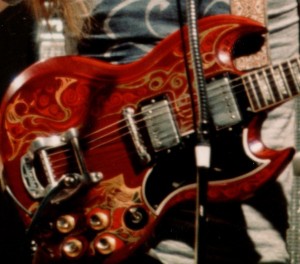 23-24 September 1966 Avalon Ballroom. Wolf canceled this gig, so Grass Roots replaced him.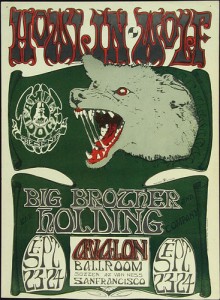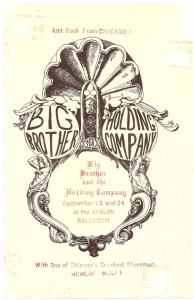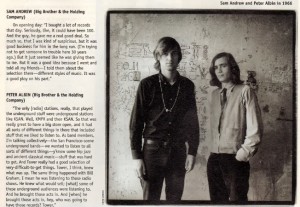 Another beautiful work by Dennis Nolan.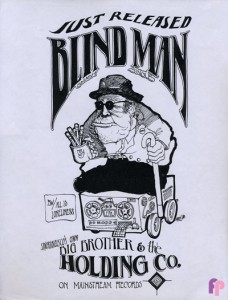 6 October 1966 The Ark Sausalito, California. We also played in Golden Gate Park that afternoon.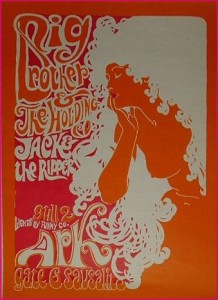 The Ark Sausalito, California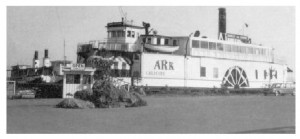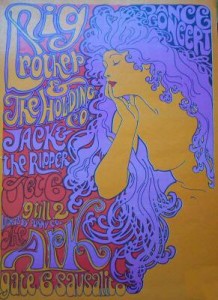 The Charles van Damme, alias, The Ark a few years later.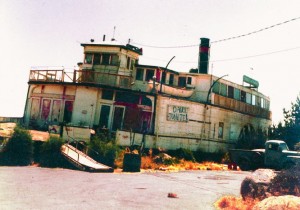 7-8 October 1966 Avalon Ballroom Sutter and Van Ness, San Francisco, California.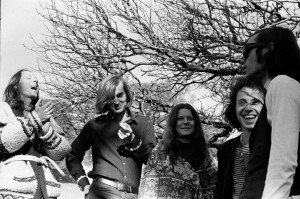 13-14 October 1966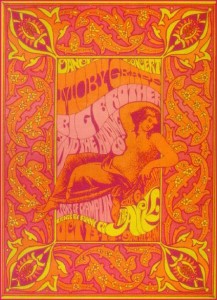 15-16 October 1966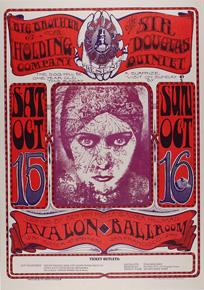 Backstage in our elegant dressing room.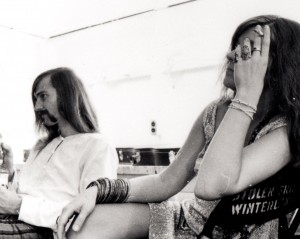 22 October 1967 Winterland San Francisco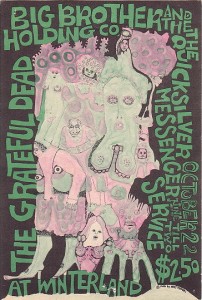 On one of our pilgrimages to Fritz Maytag's Anchor Steam Brewery in San Francisco.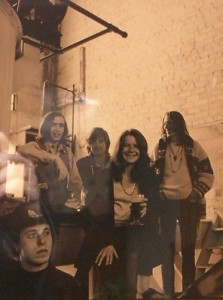 We played 1-6 November 1966 at The Matrix.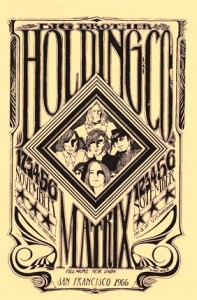 and 4 November 1966 at The Ark, Sausalito.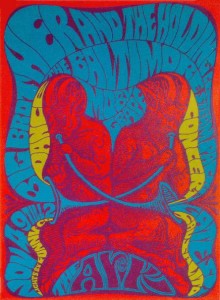 Drinking Champagne and being happy backstage.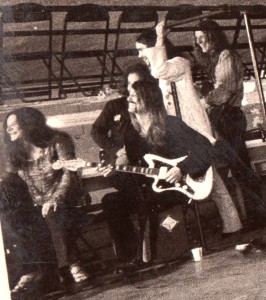 The artists then were so exuberant and industrious that they would often do two, three or four posters for the same event. The creative juices were flowing.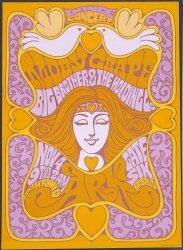 11 November 1966 We taped a "POW" TV show in San Francisco and played the Trip Room in Sacramento.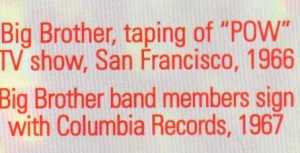 We always had a lot of fun at Sokol Hall which was right down the street from 1090 Page where Peter and I started the band.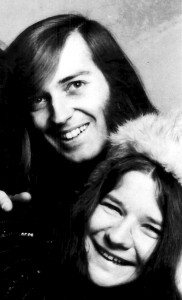 12 November 1966 Sokol Hall 739 Page Street San Francisco.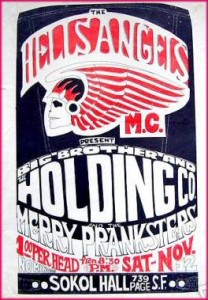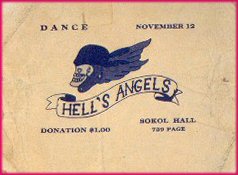 Peter Albin wears satin.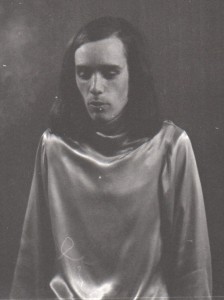 13 November 1966 Avalon Ballroom
19 November 1966 The Barn Scotts Valley Santa Cruz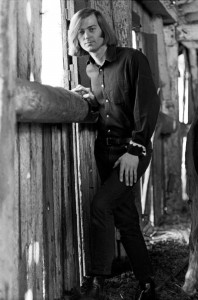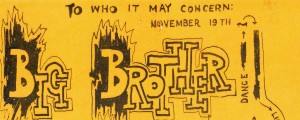 23 November 1966 California Hall 625 Polk Street San Francisco, California.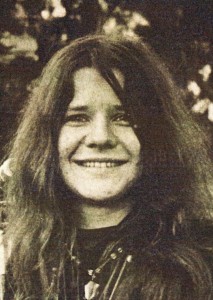 25-26 November 1966 The Avalon Ballroom Isn't this a beautiful poster ?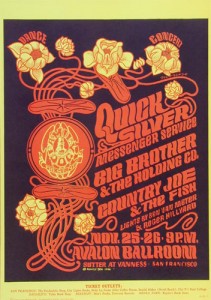 3 December 1966 Wilbur Hall Stanford University A Happening in the Wilburness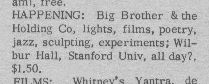 9-10 December 1966 Avalon Ballroom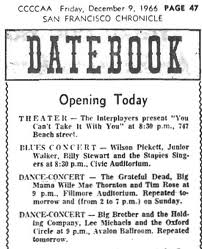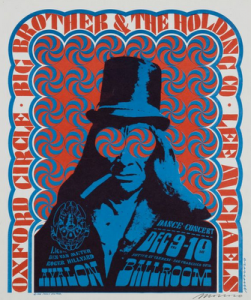 16-17 December 1966 Winterland San Francisco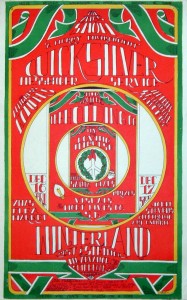 18 December 1966 We played the Shrine Auditorium in Los Angeles.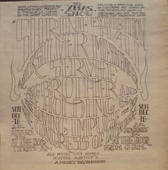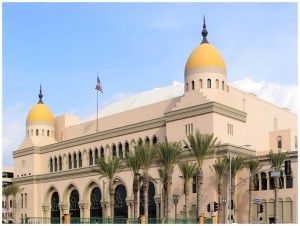 25 December 1966 We had a Christmas party at our house in Lagunitas. Lisa Law took this photograph of us by the kitchen door.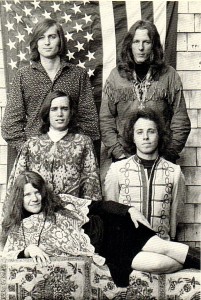 26 December 1966 The Ark Sausalito
27 December 1966 Avalon Ballroom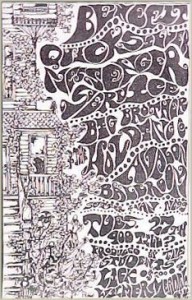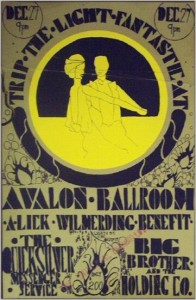 31 December 1966 Kezar Pavilion Golden Gate Park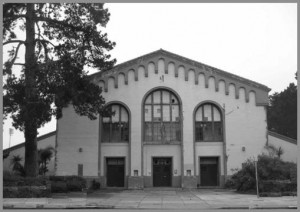 Next week, part two. See you then !
Sam Andrew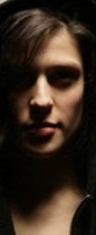 Big Brother and the Holding Company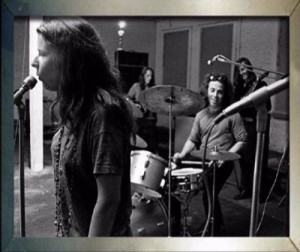 ___________________________________________________________________________