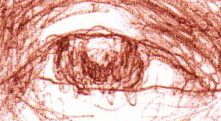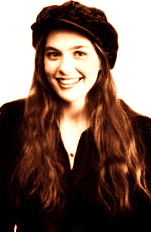 1998 Kate Russo, Kacee Clanton, Andra Mitrovich, Cathy Richardson, Lisa Mills, Lisa Battle, Kathi McDonald.
23 January 1998 Six Rivers Brewing Company McKinleyville California

6 February 1998 Bay Brewing Company Milwaukee Wisconsin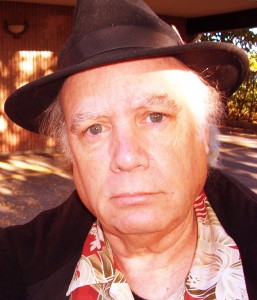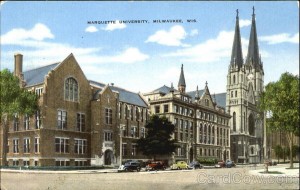 7 February 1998 Marquette University Milwaukee Wisconsin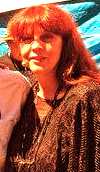 Margaret Gurley.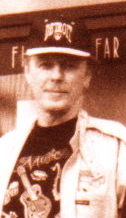 10 February 1998 Tuxedo Junction Danbury Conneticut "See ya, James." "Not if I see you first." Typical Gurley exchange.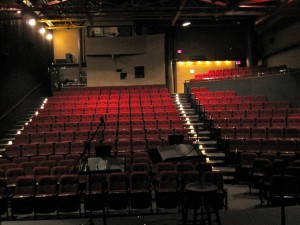 20 February 1998 The Emelin Theatre Mamaroneck New York

Tom Finch, Carl Peachman, Catherine Cavalieri, Sam Andrew, Lisa Battle, Peter Albin, Dave Getz, Judy & Todd Bolton at The Emelin Theater.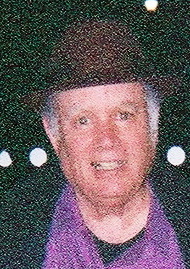 Peter Albin.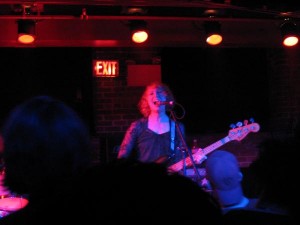 21 February 1998 The Call Providence Rhode Island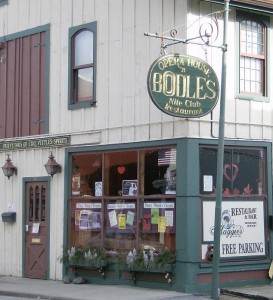 22 February 1998 Bodles Opera House Chester New York "James, you're a great guitar player." "Takes one to know one."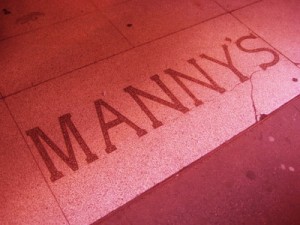 26 February 1998 Manny's Car Wash New York City Oh, man, I love being in New York and meeting people like Kate Russo.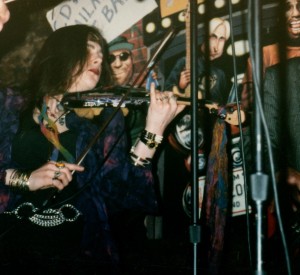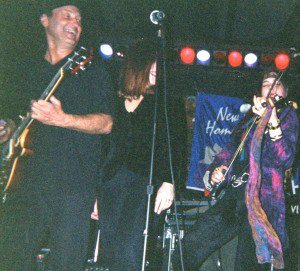 27 February 1998 Mexicali Blues Teaneck New Jersey Catherine Cavalieri and Carl Peachman took LSD tonight. That was interesting. We all drove home together. To show you how stoned they were, I was doing the driving. I performed admirably and noticed a still, meditative feeling in the car. Rather different from 99 Bottles of Beer On The Wall.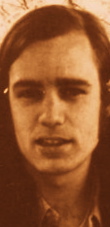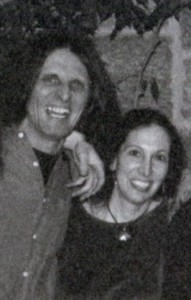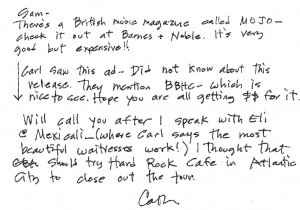 Having passed her acid test, Catherine begins booking the band. Typical sweet, helpful note from her.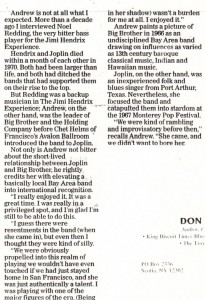 28 February 1998 Van Dyck Schenectady New York Don Wilcock was a jazz writer attuned to the passing scene.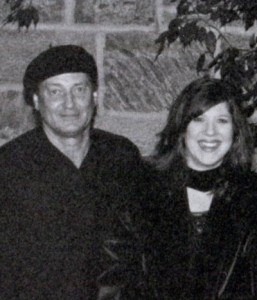 Lisa Battle.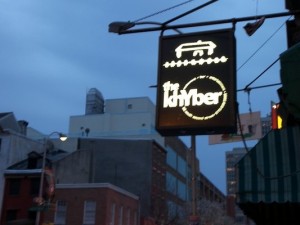 1 March 1998 Khyber Philadelphia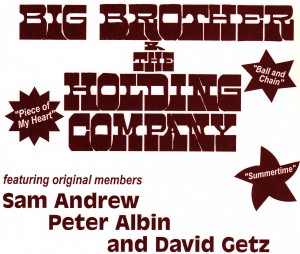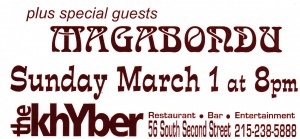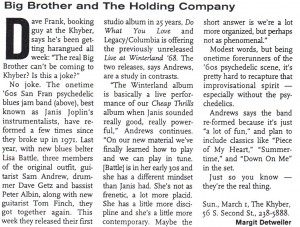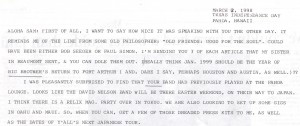 2 March 1998 Letter from Jack Ortman.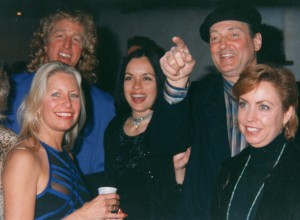 Jeannie Anderson James Anderson Elise Piliwale Sam Andrew Margaret Joplin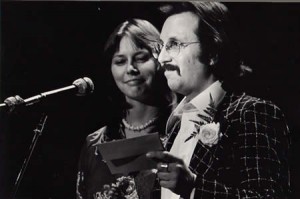 Dusty Street Gilbert Klein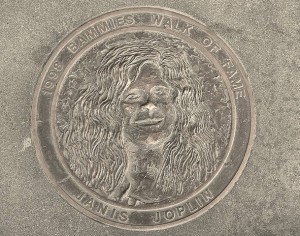 7 March 1998 Bammies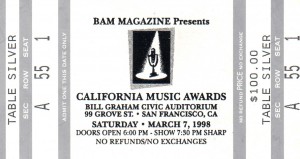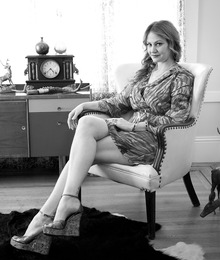 Koko Dree.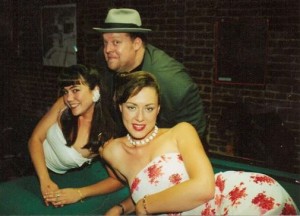 14 March 1998 Cocodrie San Francisco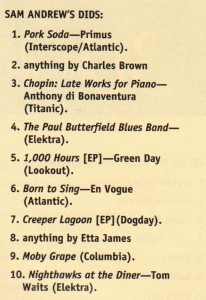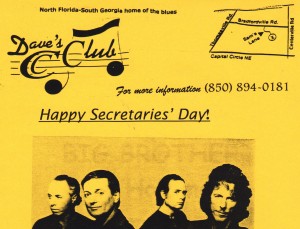 22 April 1998 Dave's CC Club Tallahassee Florida This was a real juke joint out in the woods. The owner Dave is a good man.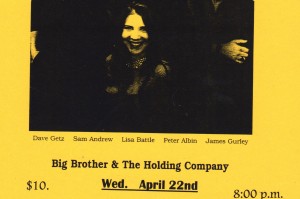 24 April 1998 Ray's Downtown Club West Palm Beach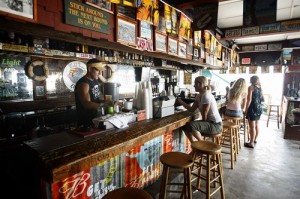 25 April 1998 Cheers Fort Lauderdale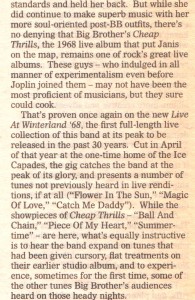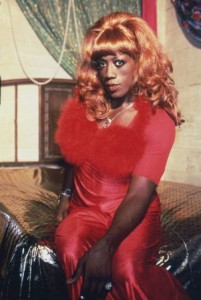 26 April 1998 Mr. Pub Ocala Florida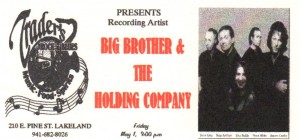 1 May 1998 Trader's Lakeland Florida May Day ! May Day ! This pilot's distress call from World War Two was originally "M'aidez !" Help Me !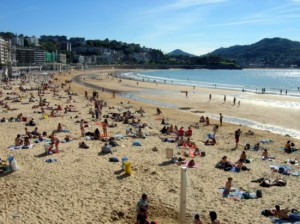 2 May 1998 Sebastian Beach Inn Sebastian Beach Florida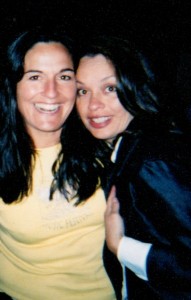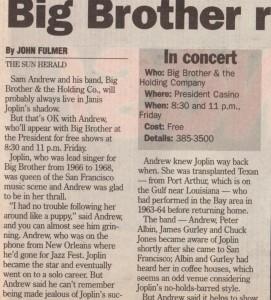 12 May 1998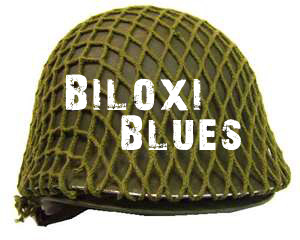 15 May 1998 President Casino Biloxi Mississippi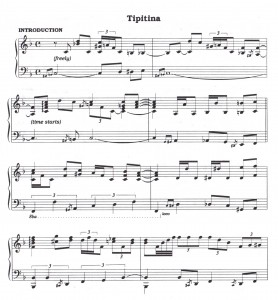 16 May 1998 Tipitina's New Orleans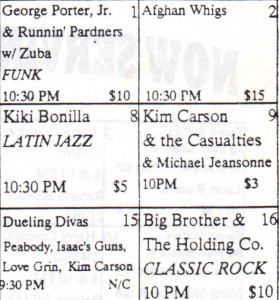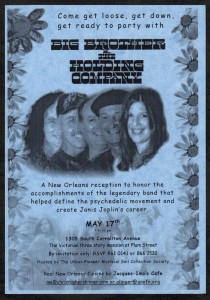 The Mt. Tabor Theater was named after an extinct volcano located within the city boundaries of Portland. The theatre was operating prior to 1941 and was still open in 1950. Although it closed and fell on hard times, it still displayed the name on the marquee and some unique neon tubing. It is situated across and down S.E. Hawthorne Street from the Bagdad, which has fared much better.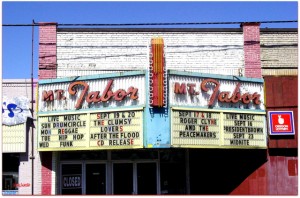 12 June 1998 Mount Tabor Portland Oregon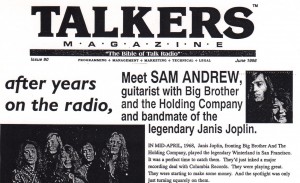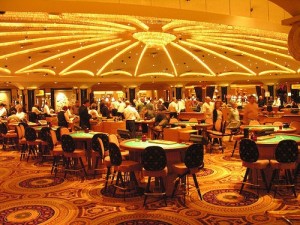 The colorful gentlemen wh0 used to build, finance and own these places in the 1950s called them "carpet joints."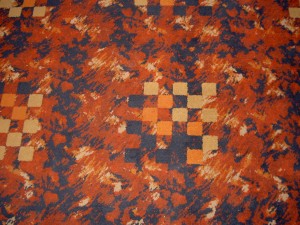 13 June 1998 Reno Hilton Reno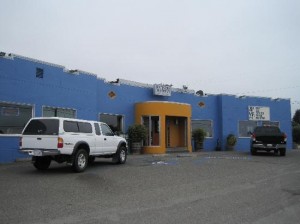 19 June 1998 Six Rivers McKinleyville California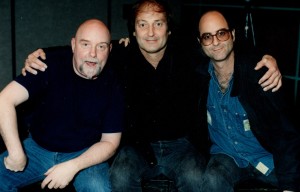 Peter Walsh Sam Andrew George Michalski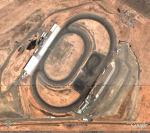 20 June 1998 Altamont Speedway Livermore Caliifornia Speedway ?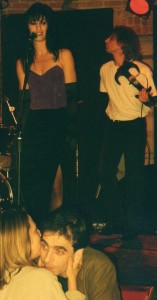 25 June 1998 Manny's Car Wash New York City Look at the people who played here in one month's time: Kerry Kearney, Susan Tedeschi, Jimmy Vivino.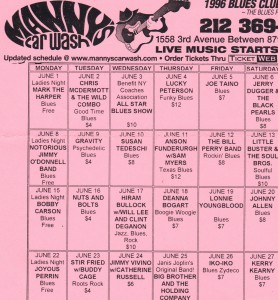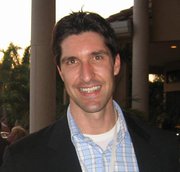 Talking to Daniel Aloi.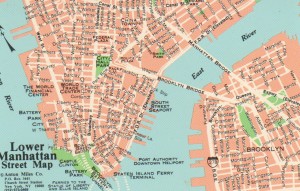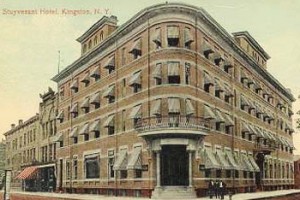 26 June 1998 West Strand Grill Kingston New York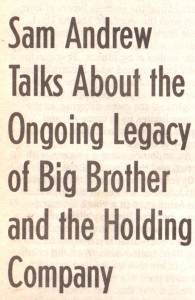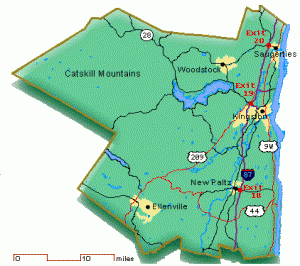 Kingston is on highway 87 almost due north of Manhattan. Woodstock is a little to the northeast of Kingston.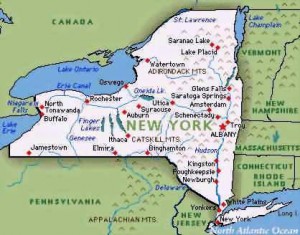 Buffalo is in the western part of the state between Lake Erie and Lake Ontario, where the Falls are.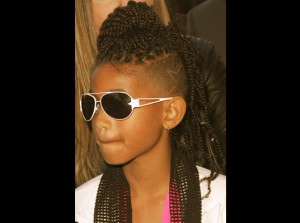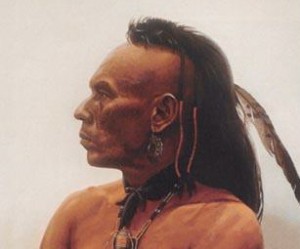 27 June 1998 Mohawk Place Buffalo New York Someone made such a great recording of us here, including a fugue that Tom Finch and I played.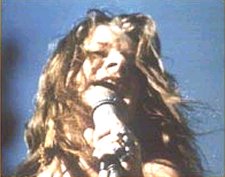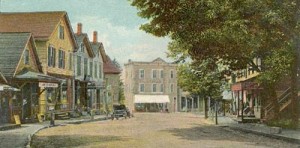 28 June 1998 Stanhope Blues Fest Stanhope New Jersey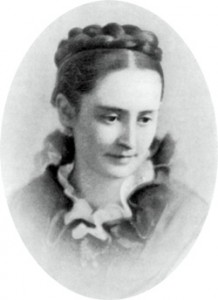 1 July 1998 Kingsbury's Elmira New York Mark Twain's wife Olivia Langdon grew up here.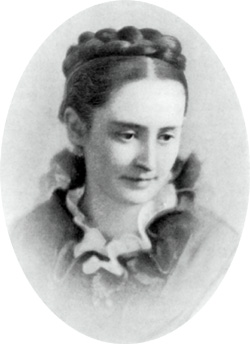 The Clemens family lived in Hartford, Connecticut, but they summered at Quarry Farm, Elmira, New York.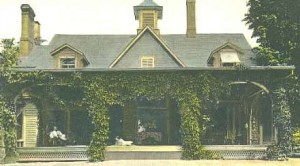 Livy's sister Susan Crane built a study in the form of a pilot house for the author. He wrote his best known books here. Tom Sawyer, Huckleberry Finn, The Prince and The Pauper, A Connecticut Yankee in King Arthur's Court. He would breakfast in the main house and then walk down here to the study to write all day.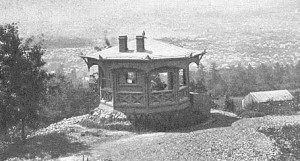 …since we have perched away up here on top of the hill near heaven I have the feeling of being a sort of scrub angel & am more moved to help shove the clouds around, & get the stars on deck promptly, & keep all things trim & ship-shape in the firmament than to bother myself with the humble insect-interests & occupations of the distant earth.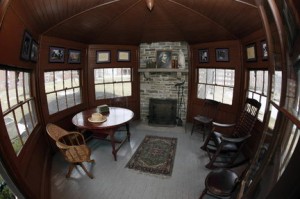 Twain's study in the form of a pilot house out in back of the main house where Susan Crane, Livy's sister, lived.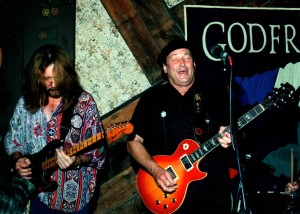 3 July 1998 Godfrey Daniel's Bethlehem Pennsylvania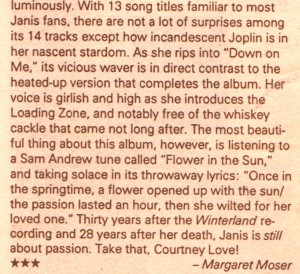 4 July 1998 Burke Estate Hastings-On-Hudson New York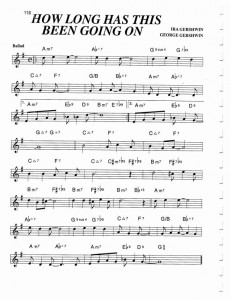 19 July 1998 Uncle Henry's 90th Birthday Celebration Guerneville California Peter played stand up bass, and I sang How Long Has This Been Going On at this event.


24 July 1998 Atom Club Tokyo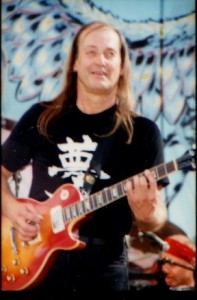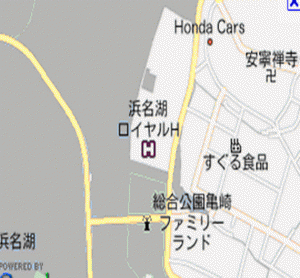 26 July 1998 Shizuoka Royal Hotel Shizuoka Japan Our hotel is at the 'H.'
28 July 1998 Rag Club Kyoto



31 July 1998 Casanova Makawao Maui Hawaii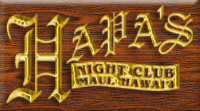 1 August 1998 Hapa's Kihei Hawaii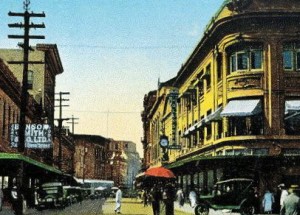 2 August 1998 Anna Banana's Honolulu This is Fort Street, about 1930.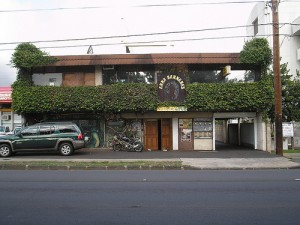 Anna Banana's.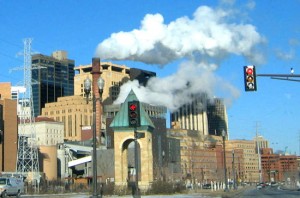 15 August 1998 St. Paul's River Feast St. Paul Minnesota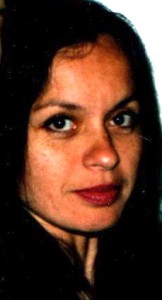 16 August 1998 The Twisters Kenosha Wisconsin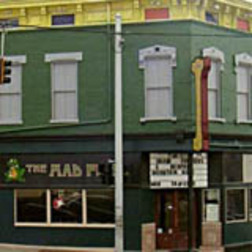 19 August 1998 Mad Frog Cincinnati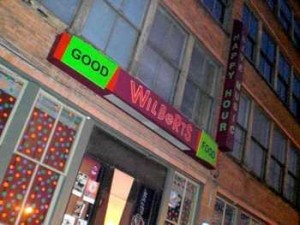 20 August 1998 Wilbert's Cleveland I liked this place. Friendly people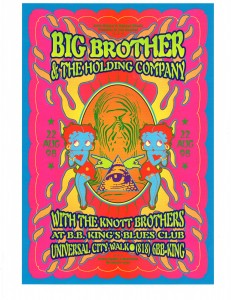 22 August 1998 B.B. King's Los Angeles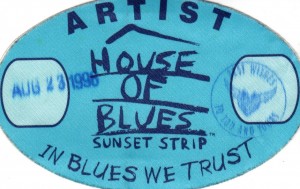 23 August 1998 House of Blues West Hollywood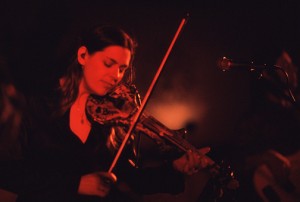 11 September 1998 Teatro Metopolitan México, D.F. One of the best gigs ever. Kate Russo came along and sang and played so beautifully.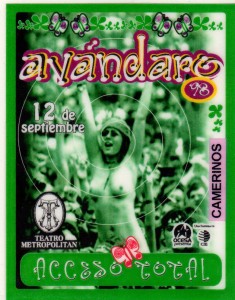 I did several interviews in Spanish and they seemed to understand me, which is good, because they often don't understand me in English.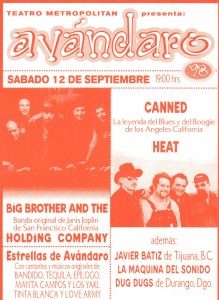 Danny Uzilevsky came along and played some great guitar.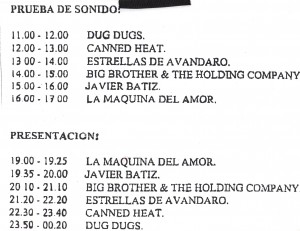 We were here with Fito de la Parra and his merry men, and that is always fun.

Elise was with me and she made everything so much more memorable, as she always does.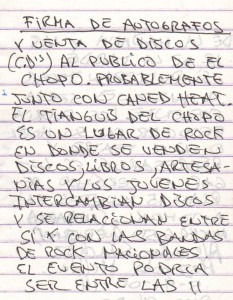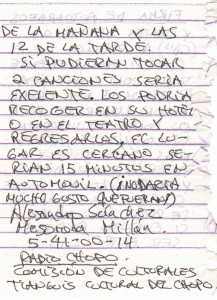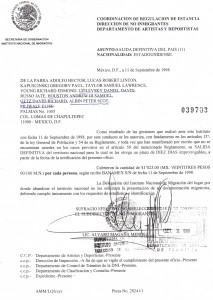 ¡ Saludos a México !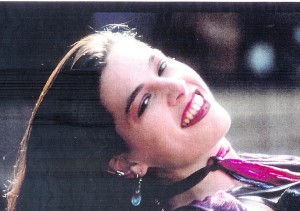 Kate Russo.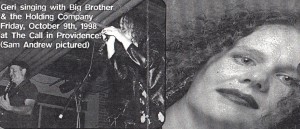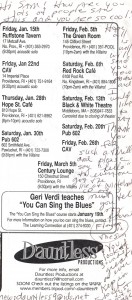 9 October 1998 The Call Providence Geri Verdi sang these gigs with us.



10 October 1998 Harpers Ferry Boston

11 October 1998 Consolati Performing Arts Center Sheffield Massachusetts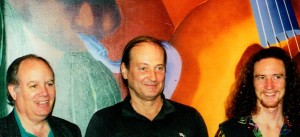 14 October 1998 Ram's Head Annapolis Maryland

15 October 1998 Friar Tuck's Norfolk Virginia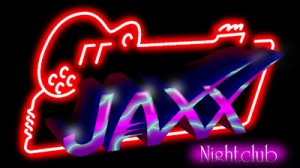 16 October 1998 Jaxx Springfield Virginia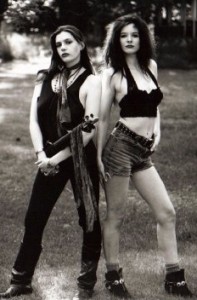 17 October 1998 Stanhope House Stanhope New Jersey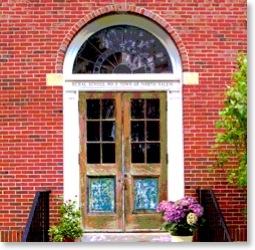 18 October 1998 The Schoolhouse Croton Falls New York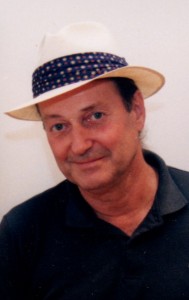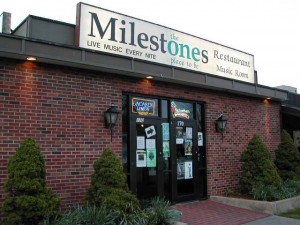 22 October 1998 Milestones Rochester New York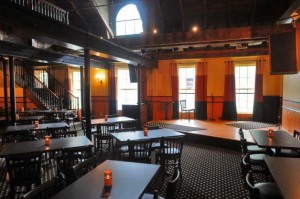 23 October 1998 The Van Dyck Schenectady New York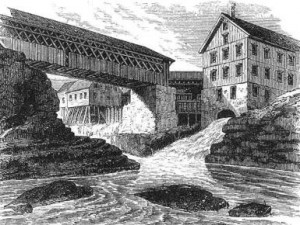 24 October 1998 Sandy's Glen Falls New York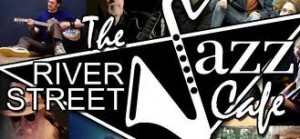 25 October 1998 Riverstreet Jazz Café Wilkes-Barre Pennsylvania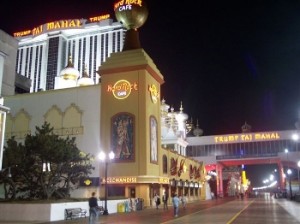 27 October 1998 Hard Rock Café Atlantic City New Jersey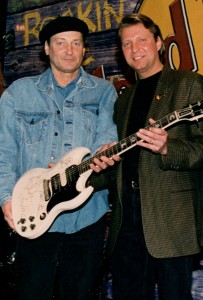 This is when "the Carol guitar" entered the Hard Rock system. She now travels all over the world visiting all the Hard Rocks.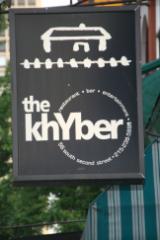 28 October 1998 Khyber Philadelphia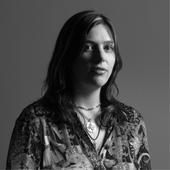 30 October 1998 Mexicali Blues Teaneck New Jersey Kate Russo.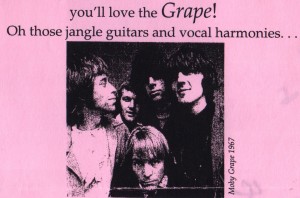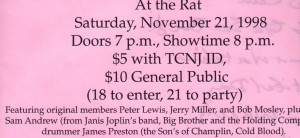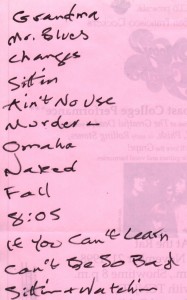 We did these tunes and many others as well.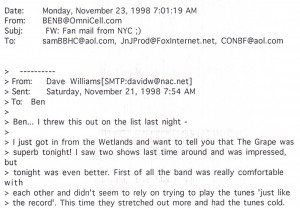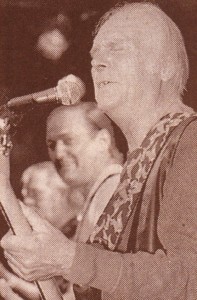 With Jerry Miller and Bob Mosly at Wetlands, New York City.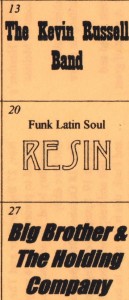 27 November 1998 19 Broadway Fairfax California I love the Russell brothers. These guys can burn the house down in fifteen minutes.
5 December 1998 Boulder Theatre Boulder California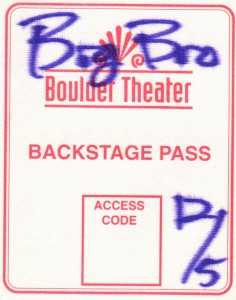 Part twelve next week. See you then.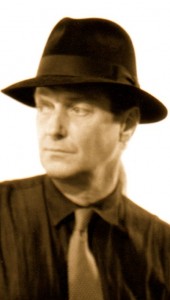 Sam Andrew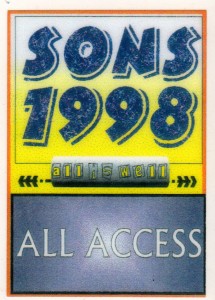 Big Brother and the Holding Company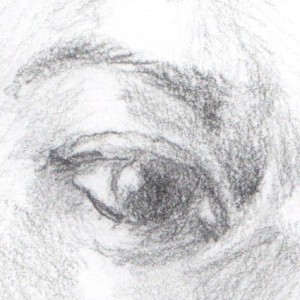 _______________________________________________________________________