5 June 2011
Feather Falls Casino, Oroville, California, 4 June 2011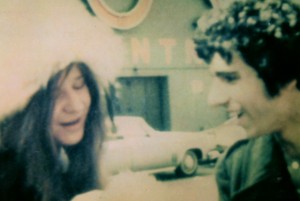 The Feather Falls Casino is operated by the Mooretown Rancheria branch of the Maidu tribe. Many people who come here have spent some time on bonusetu.com beforehand to get their gambling game sharp and ready, but we were here for different reasons.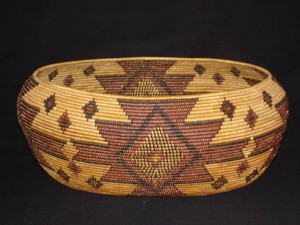 The Maidu were hunter gatherers and they lived in bark houses. They didn't farm at all, but prepared ground for gathering of acorns. i always wondered how prehistoric peoples carried water and other liquids. The Maidu made beautiful baskets with weaves that you often have to see through a microscope, and these baskets were water tight works of art.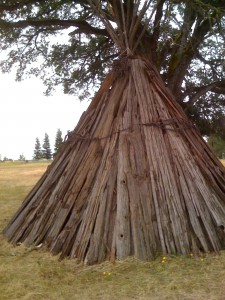 So, here we are in the Feather Falls Casino Lodge with a new 14 year old guitar player Jimmy. He didn't stop playing the entire time he was with us. He has the gift and for a teacher he has an old friend of mine who played with Jerry Miller. Michael Dodgen. We're sitting here on the couch listening to him: Tom Finch, Kat Patterson, Sam Andrew and Stefanie Keys. If you prefer an online gambling environment, take a look at https://imhighroller.com/reviews/casino-com/. However, if you are not sure how to gamble online or how to really get started playing then you can always see W88 teach you how to play so you'll be able to get used to it and what it is all about.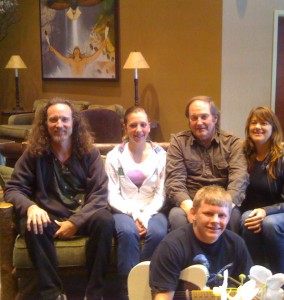 Psychiatry is the only field in which refusal of treatment is commonly viewed as a manifestation of illness rather than as an authentic wish.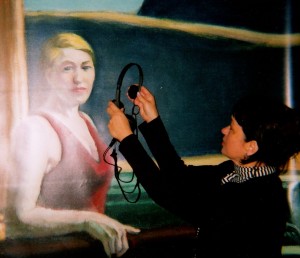 Peter Albin is making a fair copy of the set list for Feather Falls Casino.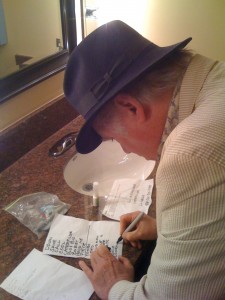 Stefanie Keys, our singer for the Oroville gig. She supports my artistic efforts. (Photo: Max Clarke)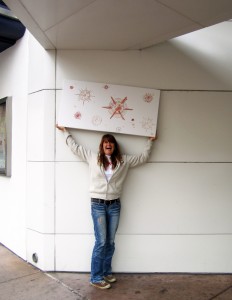 These are the sets we did in Oroville to a very enthusiastic, dancing audience. Good people.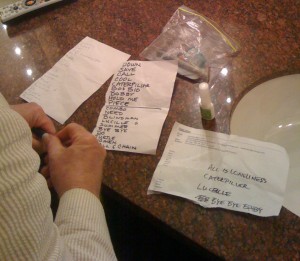 In Janis' room at our house in Lagunitas, California.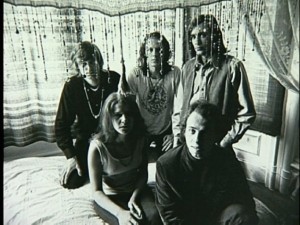 Stefanie and Donna in our giant green room at The Casino.
Tamra Angel or Engle, same thing, former resident of St. Louis Heights, Oahu.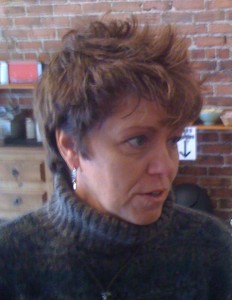 What the room looked like in Oroville.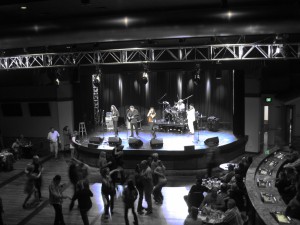 You should know where the fuses are in your car. In Big Brother and the Holding Company, we use amplifiers a lot and a burnt out fuse is the easiest thing to repair… assumng that we have a new fuse to put back in there. Anyway, find out where the fuses are for your windshield wipers, fuel-injection system, your heater fan. Spend a little time with the manual for your car. It will be more fun doing it in your spare time than on some rainy, dark road one night.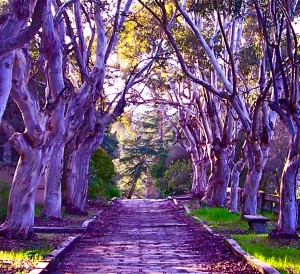 I love to see new guitar players, enthusiastic, gifted, full of promise. Who knows? I could be hiring this guy in three or four years, and I want him to sit in with us before that.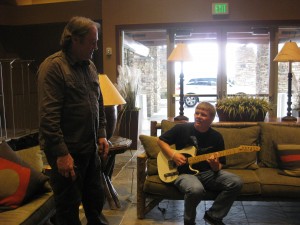 Neutiquam erro.
I am not lost. (Bill Andrew, Okinawa, Japan)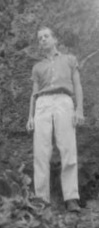 This is in the lobby of our Lodge in Oroville.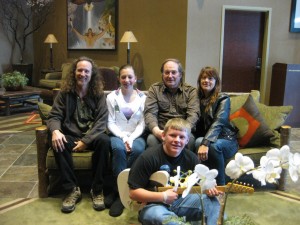 The Metropolitan Museum of Art, Fifth Avenue at East 82nd Street, Manhattan, 1874-1880. The original High Victorian Gothic museum structure was designed to fit into the Central Park landscape, but several additions have almost completely hidden the original building. This may be the best museum in the world.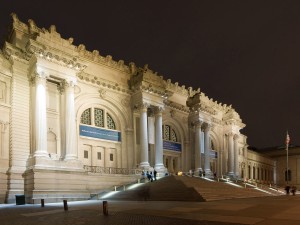 A fire in June? This is the strangest weather that I remember. Unusual meteorology all over the country, and perhaps the world.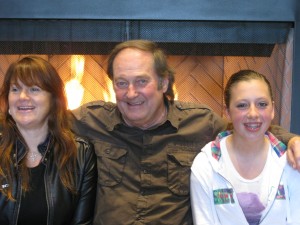 Everything is still the same, but maybe just a little different now.
Sam Andrew and James Gurley with a few friends in Kyoto.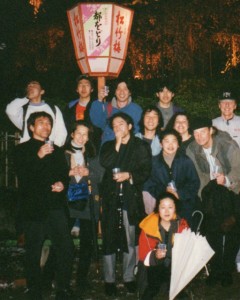 Getting ready for the gig at the Feather Falls Casino. This was a good one. We did two sets. The feeling in the band was good. The audience could not have been better and we loved playing here.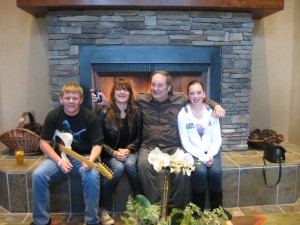 Steroids are synthetic derivatives of testosterone, a naturally occurring hormone. Testosterone has two major components: androgenic and anabolic. The androgenic component causes changes in sex characteristics in male humans. The anabolic portion (which can promote positive physiologcal effects) promotes accelerated muscle, bone and blood cell growth. The problem with steroids is that it is difficult to separate the troublesome androgenic portion from the useful anabolic part.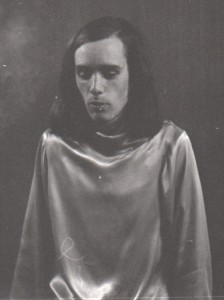 Purim is the Jewish Mardi Gras, the carnival, the kick out the jams time. The megillah (scroll) of Esther is read, the Old Testament narrative of how Esther and Mordecai kept the evil Haman from destroying all the Jews in Persia (Iran). If someone says Haman during Purim, the greggers clack and kvatch to blot out the horrible name of Haman. You remember Megillah the Gorilla? No? From megillah (the scroll) comes ganze megillah, the whole story. Tell me the ganze megillah, or, don't tell the ganze megillah, just cut to the chase. Have you seen the film For Your Consideration? It's the story of a southern Jewish family celebrating Purim. One of the Christopher Guest stories.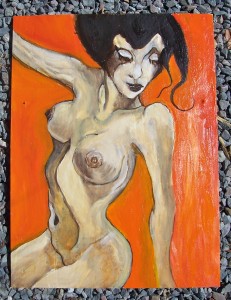 Engines, you don't even want to know what's in them. What? You do? Well, there's the block itself, the whole frame where everything else goes. Cylinder heads, crankshaft, connecting rods, pistons, wrist pins, timing chain, timing belt, connecting rod bearings, camshafts and camshaft bearings, valves and valve-guide seals and valve springs and, well, I could go on forever. Hydraulic lifters, rocker arms, push rods, oil pump, oil seals, front and rear seals and assorted gaskets … lots of things. And in a Jaguar, which this guy is driving, sheesh, any of that will go wrong in a minute. I owned one. I ought to know.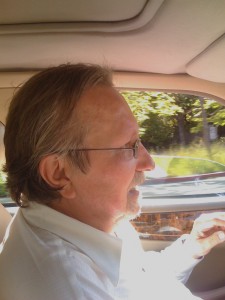 People who like this sort of thing will find this just the sort of thing they like.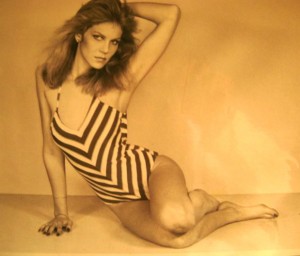 In the 1970s, I lived at West 4th and West 11th Streets in Manhattan. This was such a fine place to live. The loudest sounds in my apartment were children playing out in back. Turns out West 4th Street was quite a monumental location. Gerde's Folk City, where Bob Dylan did his first paid gig, was at 11 West 4th Street, and that was on 11 April 1961. West 4th Street runs along the bottom of Washington Square. The Whitney Studio Club was at 147 West 4th in 1910 and gave Edward Hopper his first exhibition space, later becoming Ristorante Volare, a bohemian hangout. The Washington Square Methodist Church, a lovely Romanesque place of worship built in 1860, at 135 West 4th, gave refuge to draft dodgers in the 1960s and was known then as the "Peace Church." Eugene O'Neil wrote The Iceman Cometh and placed it in The Golden Swan Café, corner West 4th and Sixth Avenue. Bob Dylan also performed at the NYU Loeb Student Center, 61 West 4th. So, when you hear the song Positively 4th Street, you won't be at all negative about this place.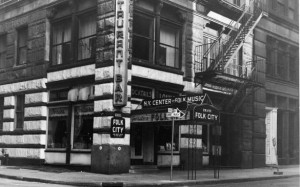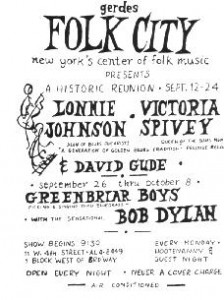 La connobi in occasione di una cena elegante.
I met her at an elegant dinner.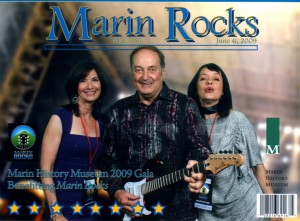 Denuone latine loquebar?
Was I speaking Latin again?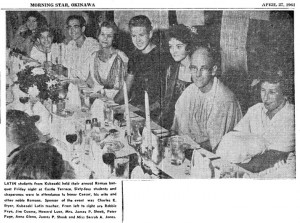 Lee Andrew, Sam Andrew. I'm trying to sell Lee a used helicopter.
Dan and Diana Andrew. Dan was proud of Diana even then, and why not?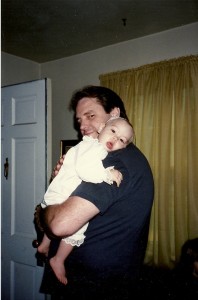 Oh, to be transported to this spot for fifteen minutes, oh, let it be granted.
Yes, I do know that I am the first human who ever experienced this emotion.
Shane and Luke Rollins, two good looking dudes.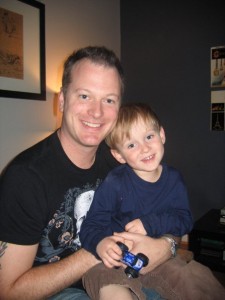 Bill Andrew, Sam Andrew, 1950.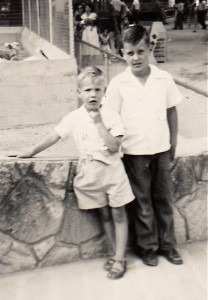 Native American is a weird phrase. I mean, it's better than Indian, which refers to the Subcontinent, but, still, isn't Native American a little strange? Wouldn't you rather be Maidu, Hopi, Miwok, Pomo, Comanche, Navajo, Apache or whoever you are? My mother's family were mostly Alsatian. I'm not sure they would have been thrilled being called Native European.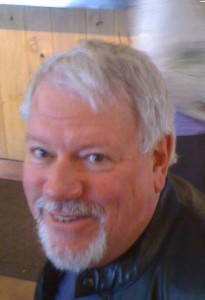 "Ragazze," esordii, "mi pare si possa concordemente ammettere che siamo due tipe allegre e amante della vita. Giusto?"
"Girls," I began, "it seems to me we can admit that we are two happy people and lovers of life, True?"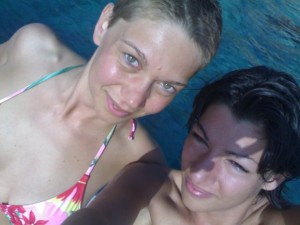 Now, THIS is a real guitar player.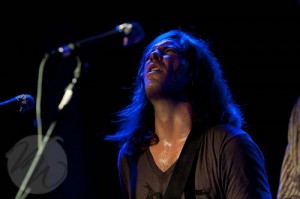 Art, Stephen, Liz and Paul. The Stephen Andrew tribe.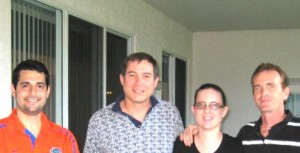 I am sure we didn't look that silly when WE danced.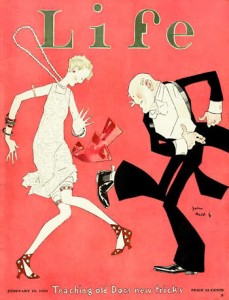 People I was lucky enough to know at an early age. Some of them were very level headed. Many were Kenyan, oops, I mean, Hawaiian.
I wash everything on the gentle cycle. It's much more humane.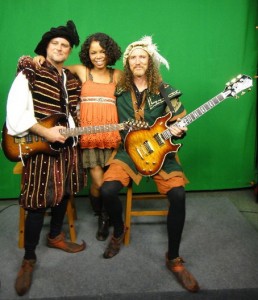 Nova was a great car name. It meant new. In South America it meant no va, doesn't go. Didn't sell.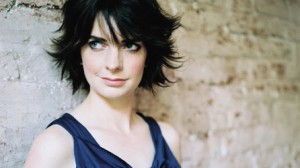 Saipan. The Japanese tanks don't quite rust out in the same way that American ones do.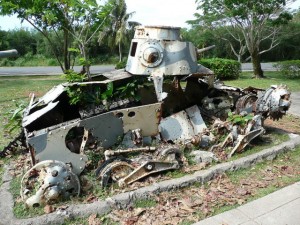 My uncle Harry Andrew, 21.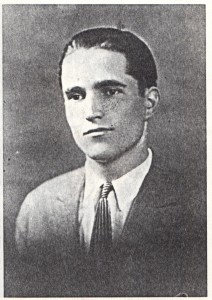 It is possible to buy a good used car, or even to hear some good used musicians.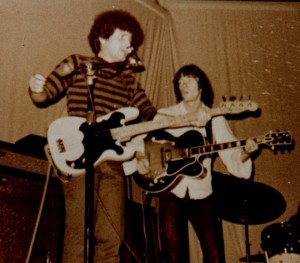 Mill Valley, California, the Depôt, painting.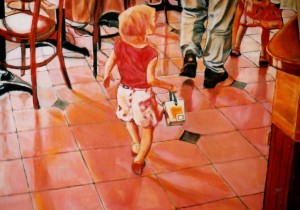 My "cousin" Ronnie Campsey and Shana Crosier-Campsey. Solid gold.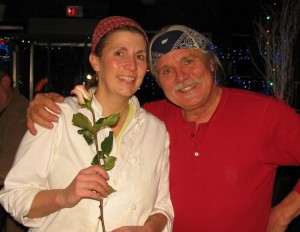 Leslie Feffer. Pepper and spice and everything nice.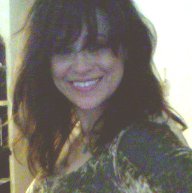 Emily Bullis Rollins and Paula Vitale, my niece and my sister checking to see if they're late for work.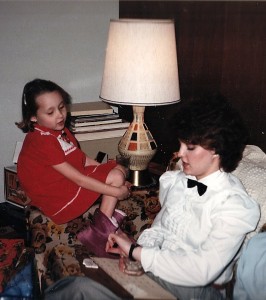 Frederick Law Olmsted was a landscape architect. In fact, he invented the phrase. He designed Central Park, and, I believe, Golden Gate Park as well. Olmsted's formative experience consisted of two tours of the American South as a reporter for the New York Times. The publication of "Uncle Tom's Cabin" in 1852 had aroused a great deal of curiosity about the South, so Olmsted traveled to Louisiana, mostly on foot.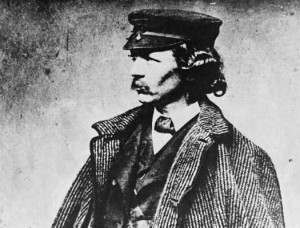 Olmsted's second Southern trip was to Texas, where tidy communities of "German" (really, Alsatian) immigrants offered a startling contrast to the squalor of the slave plantations. Olmsted's insight was that there was a strong link between landscape and social and economic order. A humane system of labor, like that encountered in Alsatian Texas, produced a humane landscape and ultimately a healthier, wealthier one. Below are Albert Mann and his family, direct descendents of the Alsatians whom Frederick Law Olmsted encountered in Texas. Wilhelmina Mann is my mother. Seven years from when this photograph was taken, she gave life to me.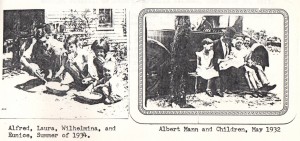 Amazing the people who stick with you through time.
Dandy Barrett and John Farnsworth.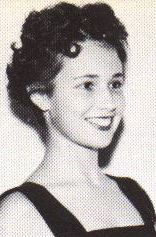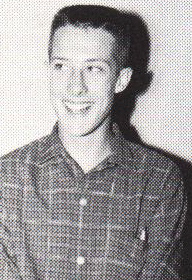 The San Francisco Museum of Modern Art, 151 Third Street, San Francisco, 1994, designed by Mario Botta. This is one beautiful modern building. Botta's steel-framed structure, clad in panels of cement and perforated brick, seems to turn an eye on the sky. There is a lot of drama here and it all works.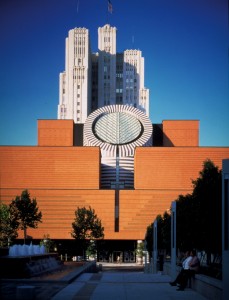 Eddie Izzard looks like a lizard, and I bet they never said that to him in grade school. Funny and fast. Thank you to Mary Bridget Davies for Eddie Izzard.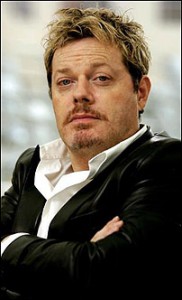 Be gentle with your car. When you turn the key to start it, resist the impulse to step on the gas pedal. Baby your automobile and it will love you back.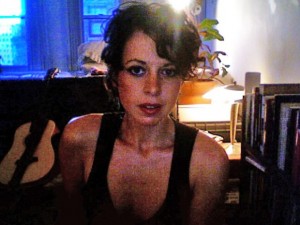 Frater Senior et Societas Sine Nomine.
Big Brother and the Holding Company. Just in case we are ever transported to Ancient Rome, this is our name in Latin.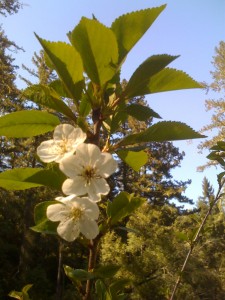 Could you care less, or could you not care less?
James Gurley, Sam Andrew, Roxie Cinema, San Francisco.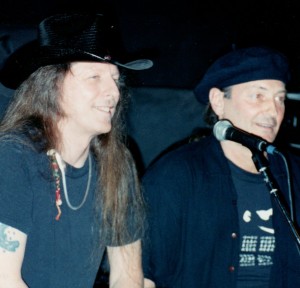 This is how Okinawa is written in kanji (Japanese version of Chinese letters). Oki nawa.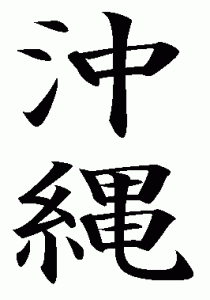 Sophia and Don made a baby Cisco.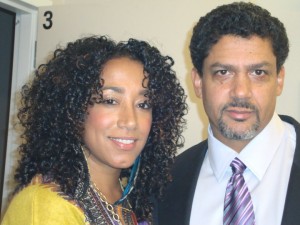 Elise Piliwale, charcoal on canvas.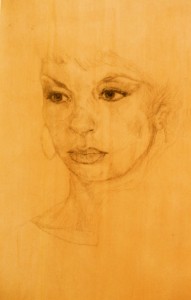 Me, my father, my brother Bill. Nashville, early 1950s.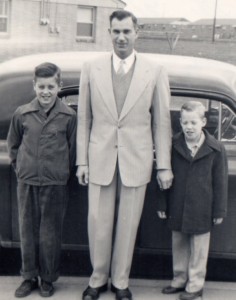 Kacee Clanton's grandparents.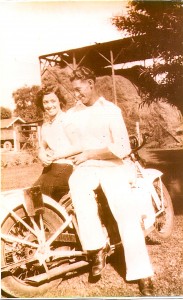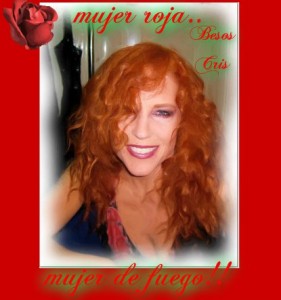 Elise Piliwale, NYC, 2003.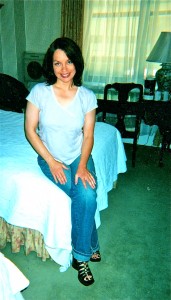 Elise did this charcoal self portrait.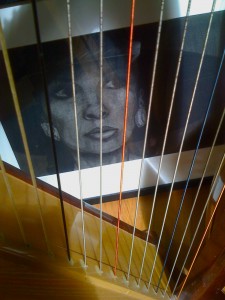 Safe travels, and I'll see you next week.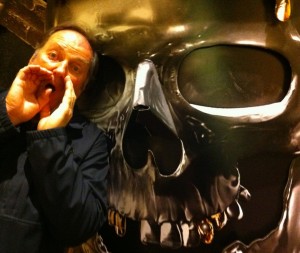 Sam Andrew
Big Brother and the Holding Company
__________________________________________________________