1995-1997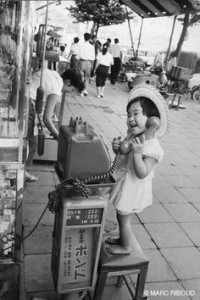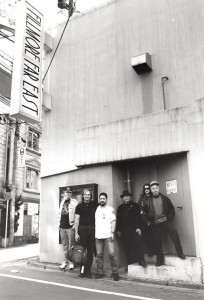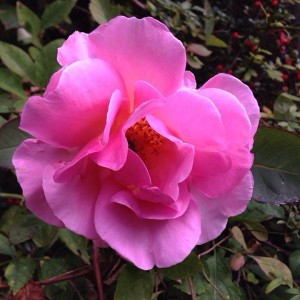 Photo: Polly Belinda Rendall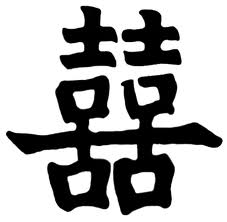 Double Happiness

6 January 1995 My first date with Elise Piliwale. Sarasota Florida.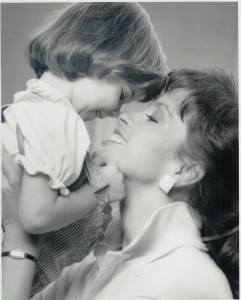 Six January is the Feast of the Epiphany, and was it ever.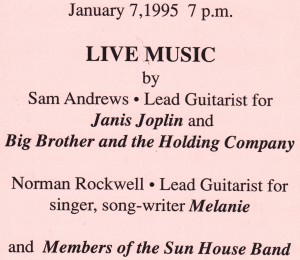 7 January 1995 Playing at my old friend Virgil Wilhite's bookstore in Clearwater.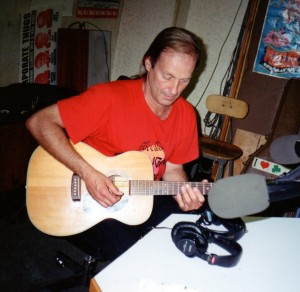 When Big Brother and the Holding Company couldn't play, I would tour as The Sam Andrew Band. Trying to make a living.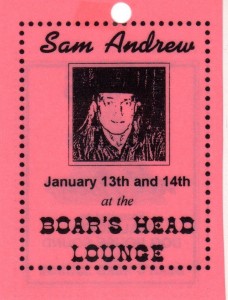 13 January 1995 Sarasota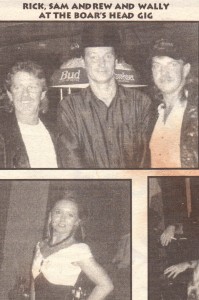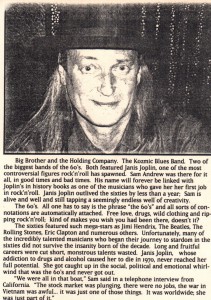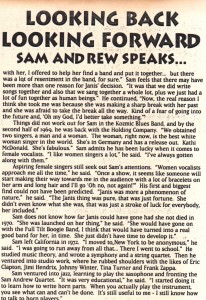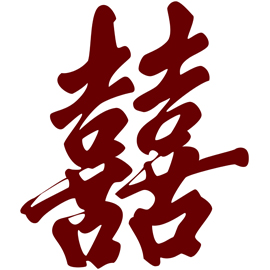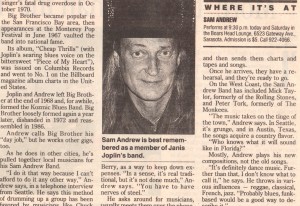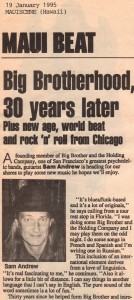 19 January 1995 Same photo, but as far as you can get from Sarasota, Florida, and still be in the USA.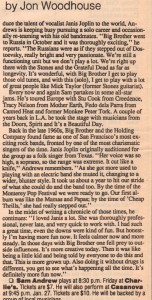 27 January 1995 Casanova A beautiful club in Makawao, Maui.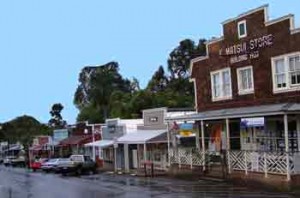 They used to film westerns in this town and it still has a paniolo (cowboy) feel.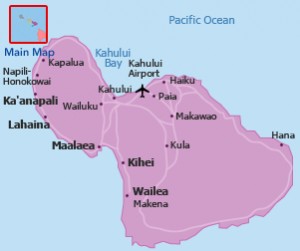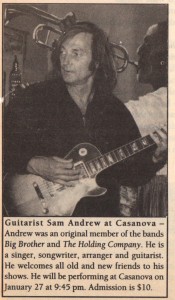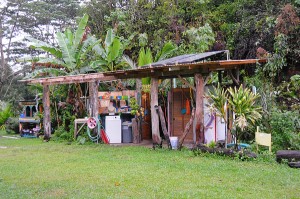 28 January 1995 Pahoa Hawaii Pahoa is the Bolinas of Hawaii.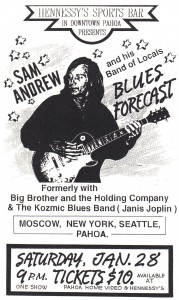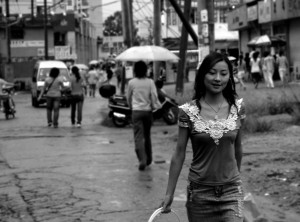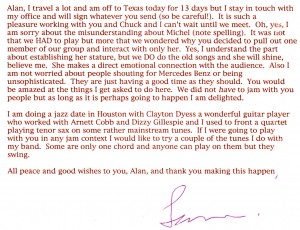 31 January 1995 Trying to arrange a trip to Japan.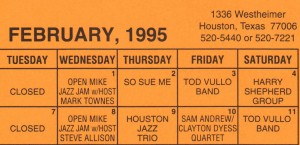 10 February 1995 Dizzy's in Houston. A good band and a good club.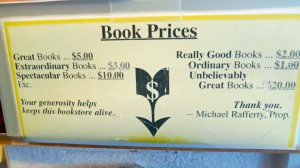 18 February 1995 Big Brother and the Holding Company Smiley's Bolinas California Bolinas is like the Pahoa of California.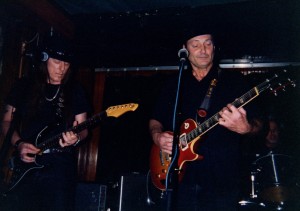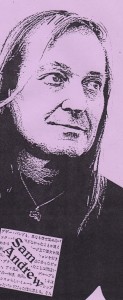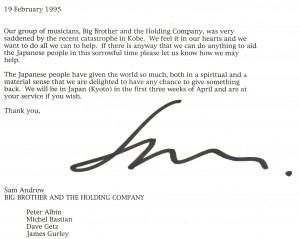 Expressing our sympathy for Kobe earthquake victims.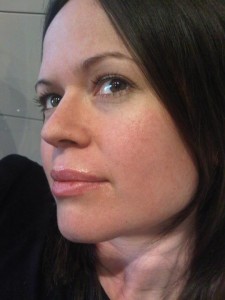 Photo: Polly Belinda Rendall
Early attempt at writing a history of the band.
3 March 1995 Johnny Otis Club Sebastopol California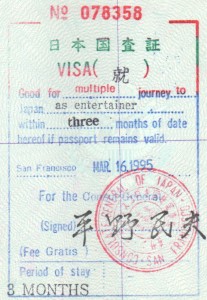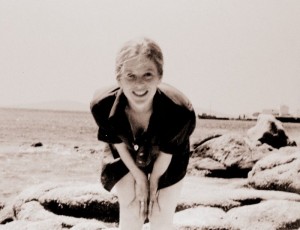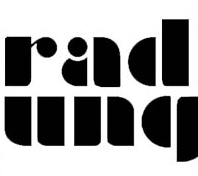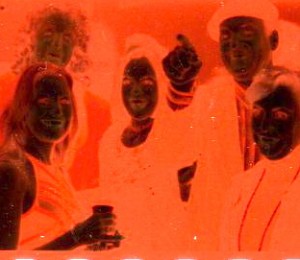 30 March 1995 Paradise Lounge San Francisco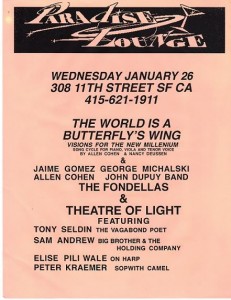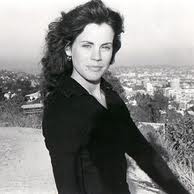 Jan Kerouac.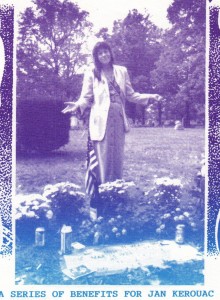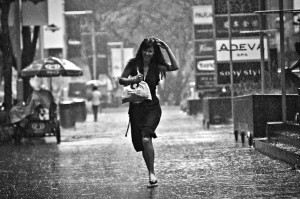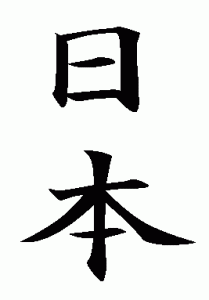 Nihon Nippon Japan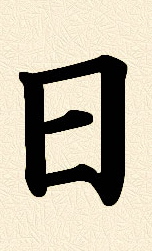 This character means "sun."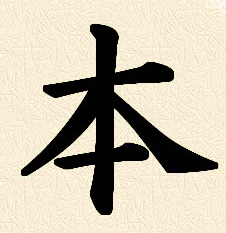 This character means root or base or origin or bottom.

Together they mean "sun origin," Japan. Land of the rising sun.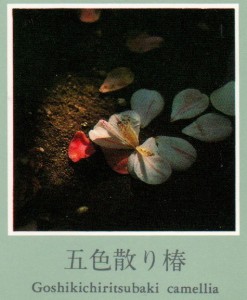 JAPAN !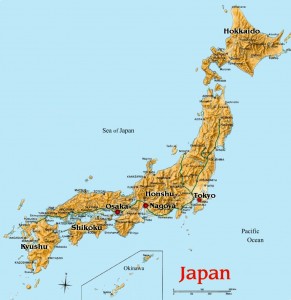 Notice that the shape of Japan is that of a dragon.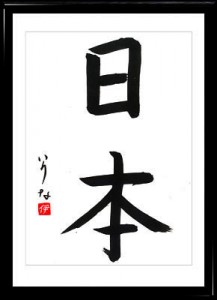 Another interesting aspect is that the south to north latitudes almost exactly parallel those of the USA East Coast so that Okinawa is about the same latitude as Florida, and Hokkaido is up where Maine is.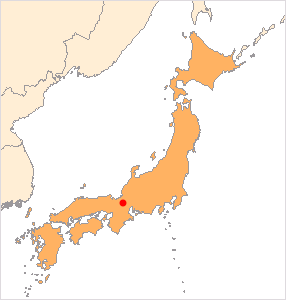 2 April 1995 Café Kenya Hikone Japan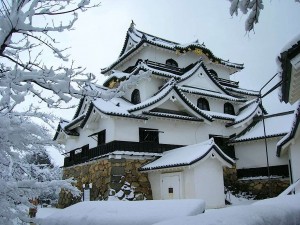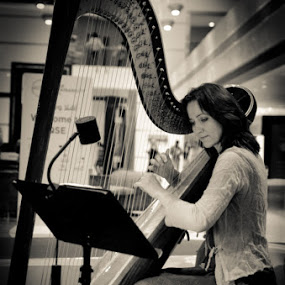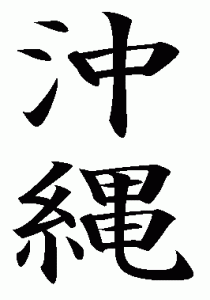 So close yet so far from my beloved Okinawa.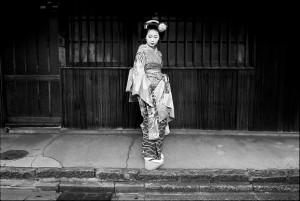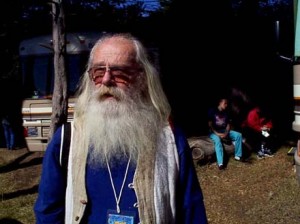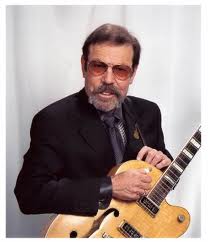 2 April 1995 Bill Hamm and Mike Wilhelm were with us on this tour.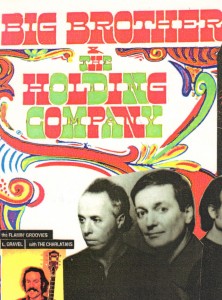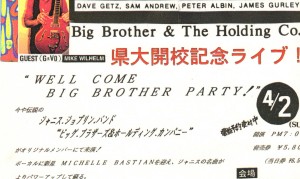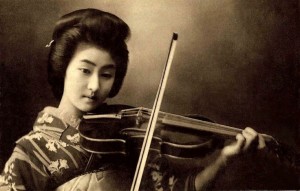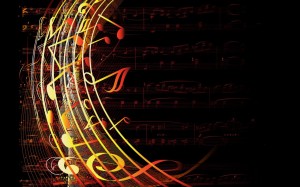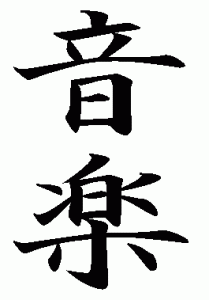 Ongaku. Music.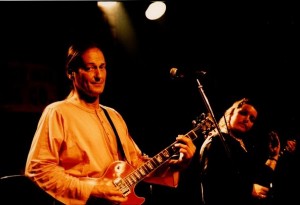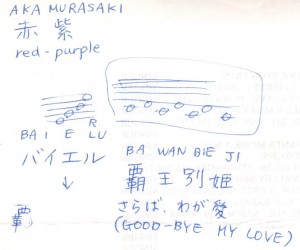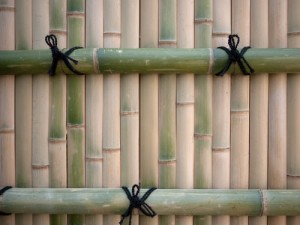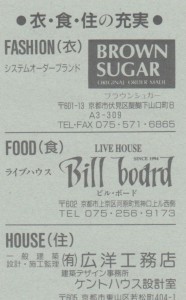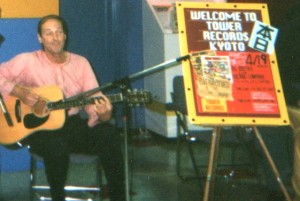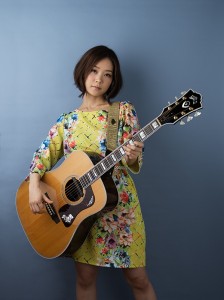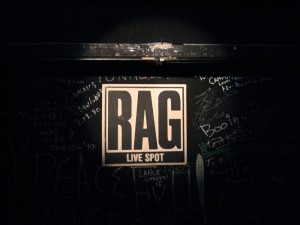 4 April 1995 Rag Club Kyoto Japan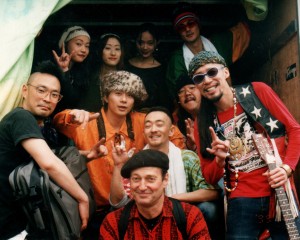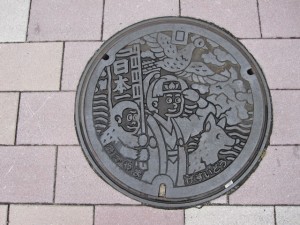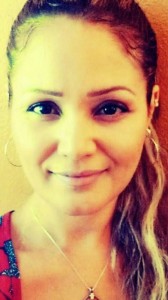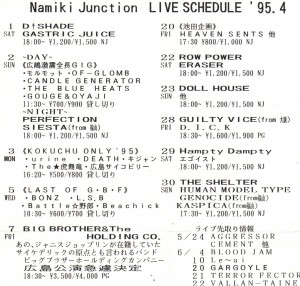 7 April 1995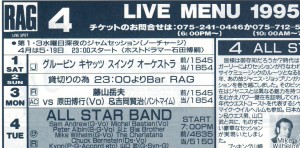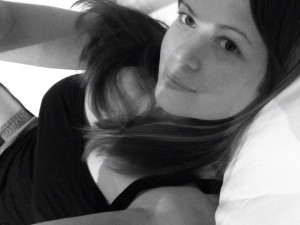 Photo: Polly Belinda Rendall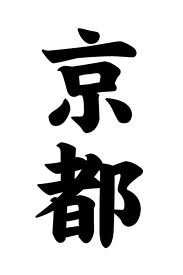 8 April 1995 Taku Taku Kyoto This is the way they write Kyoto in Kyoto.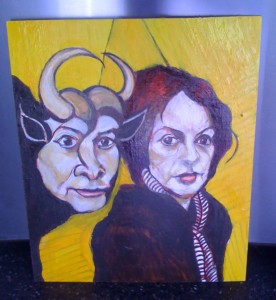 9 April 1996 Happy Birthday, Elise !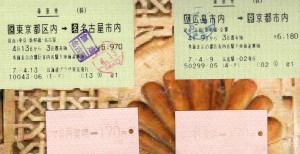 We traveled in Japan by train and subway, much the best way to go.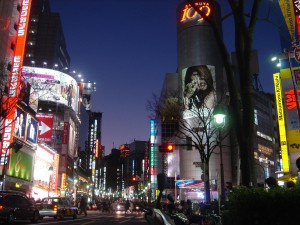 12 April 1995 On Air Shibuya Tokyo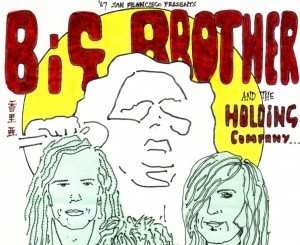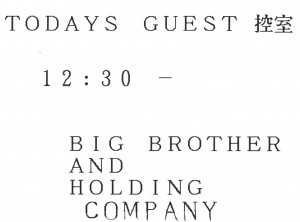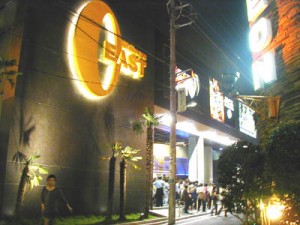 Shibuya.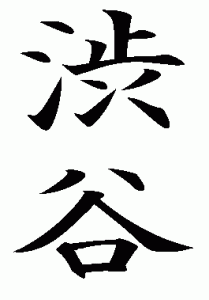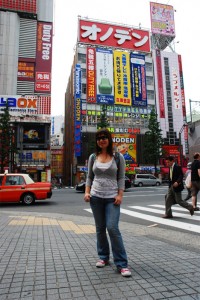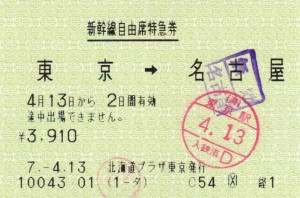 Tokyo to Nagoya.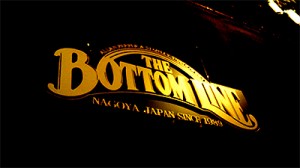 13 April 1995 Bottom Line Nagoya Japan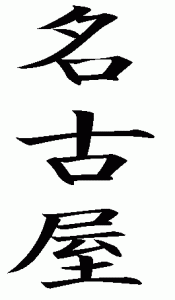 _______________________NA GO YA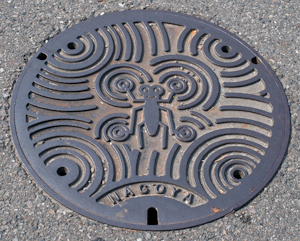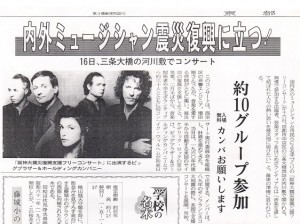 16 April 1995 Earthquake Benefit We played on a dried river bed (Kawaramachi) in Kyoto.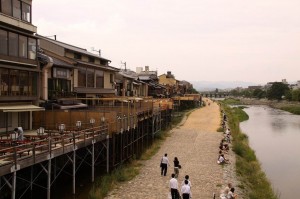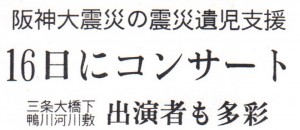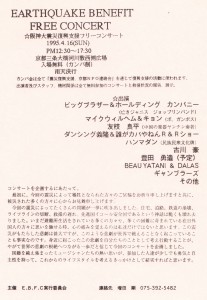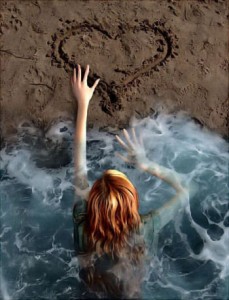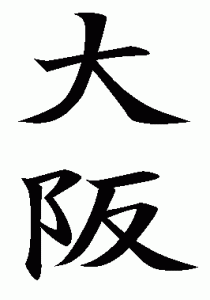 17 April 1995 Quattro Osaka "Osaka" means "big hill," but the O has to last longer and to be stressed more. Ooo saka.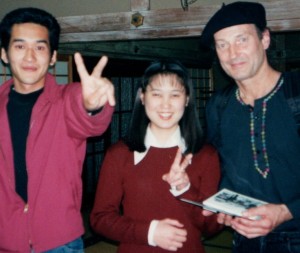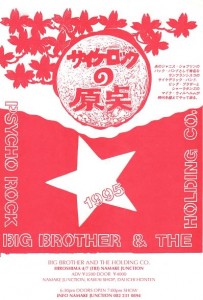 19 April 1995 Taku Taku Kyoto "Taku Taku" is not a "normal" Japanese word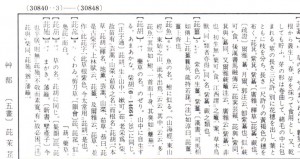 I'm looking up "Taku Taku" trying to understand what it could mean. Sometimes you just have to be a native speaker, and even then some things are a puzzle. We have many similar instances in our language.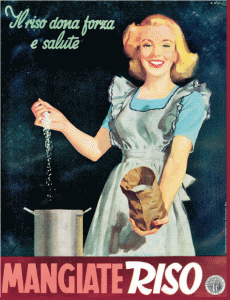 For example, what if you saw a club called Bowbard, how would you translate that for a Japanese person ? You'd probably say, "Eh, it's just a name." And, yes, it IS just a name. Or, you could look the word up in an archaic dictionary where you would find: Bowbard: A dastard; a person destitute of spirit. Considered akin to "boobie" and "buffoon." Perhaps derived from German "Bub," which first signified a boy, then a servant, and finally a worthless fellow.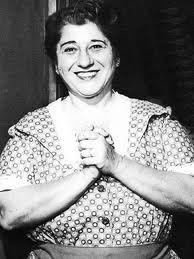 In Yiddish English (Yinglish?), you can hear this sentence. Bubby made a kischke. Here, Bubby means grandmother.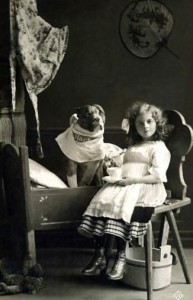 Anyway, I spent a lot of time trying to get to the meaning of "Taku Taku," and, you know what? It was time well spent.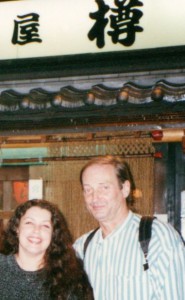 Michel Bastian.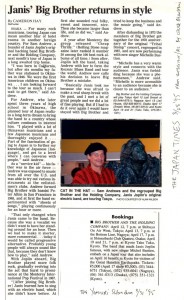 21 April 1995 Taku Taku Kyoto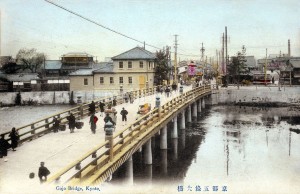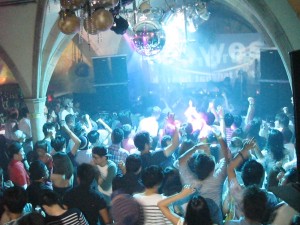 23 April 1995 Bar Isn't It ? Kyoto This is the name of the bar in English. It's just a name, OK?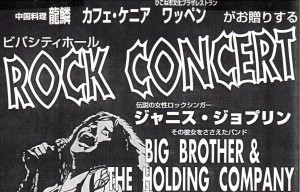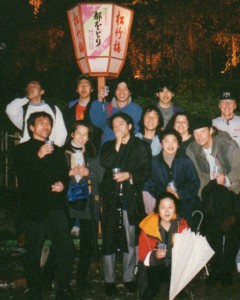 Noriko-san is here. James Gurley is here. Michel Bastian is here. Massan, our name for Masuda-san, he is here. I am there somewhere.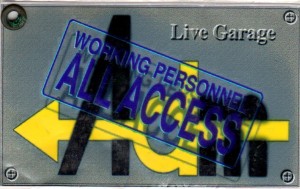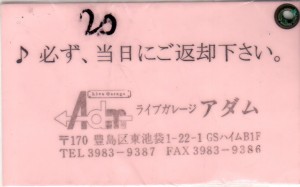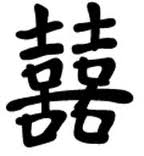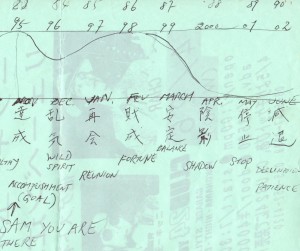 Living out my life in stages. These Eastern perceptions of the ups and downs in our lives remind me of a passage in Shakespeare.
His acts being seven ages. At first, the infant,
Mewling and puking in the nurse's arms.
Then the whining schoolboy, with his satchel
And shining morning face, creeping like snail
Unwillingly to school. And then the lover,
Sighing like furnace, with a woeful ballad
Made to his mistress' eyebrow. Then a soldier,
Full of strange oaths and bearded like the pard,
Jealous in honor, sudden and quick in quarrel,
Seeking the bubble reputation
Even in the cannon's mouth. And then the justice,
In fair round belly with good capon lined,
With eyes severe and beard of formal cut,
Full of wise saws and modern instances;
And so he plays his part. The sixth age shifts
Into the lean and slippered pantaloon,
With spectacles on nose and pouch on side;
His youthful hose, well saved, a world too wide
For his shrunk shank, and his big manly voice,
Turning again toward childish treble, pipes
And whistles in his sound. Last scene of all,
That ends this strange eventful history,
Is second childishness and mere oblivion,
Sans teeth, sans eyes, sans taste, sans everything.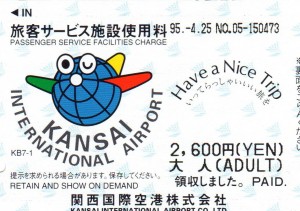 25 April 1995 We fly home.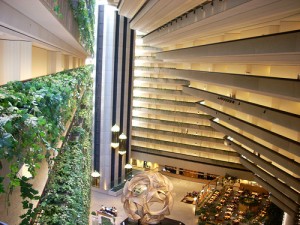 9 May 1995 Hyatt Regency San Francisco High Anxiety.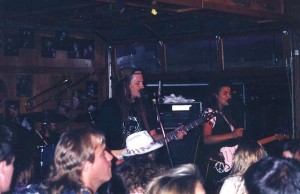 11 May 1995 Good Times Eugene Oregon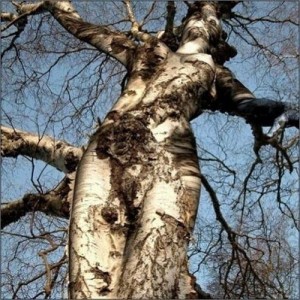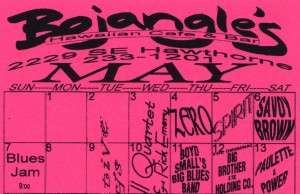 12 May 1995 Bojangles Portland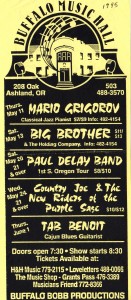 13 May 1995 Ashland Oregon I love to hear Paul DeLay play.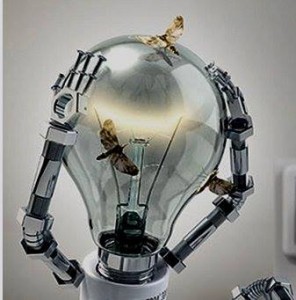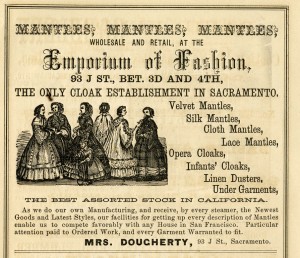 14 May 1995 University of California Davis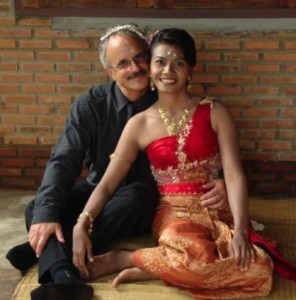 James and Auy Sanchez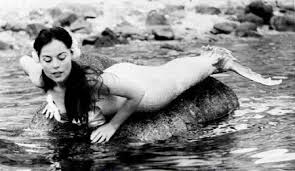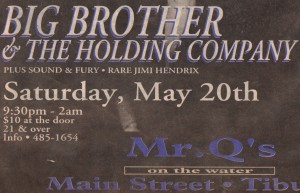 20 May 1995 Mr. Q's Tiburon California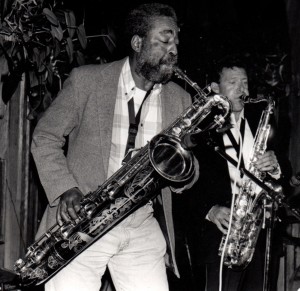 Snooky Flowers and Cash Farrar.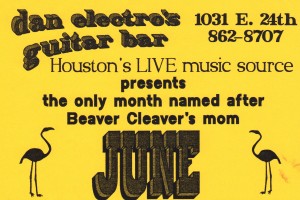 9 June 1995 The Sam Andrew Band in Texas. Dan Electro's is a great place.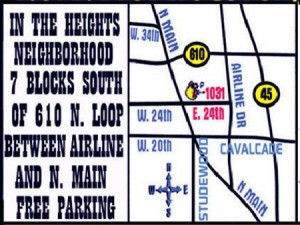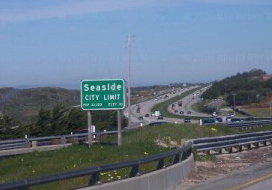 10 June 1995 Big Brother Seaside California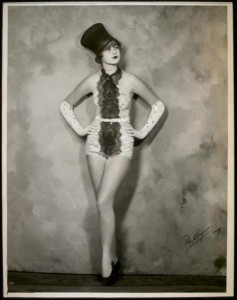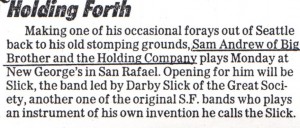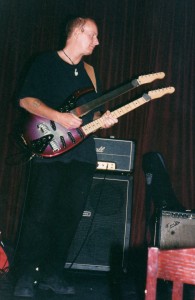 Darby and The Slick.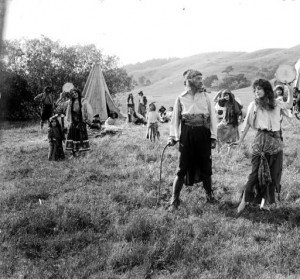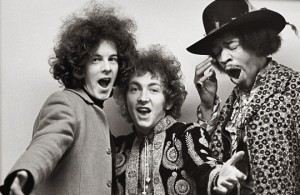 Linda McCartney took this one.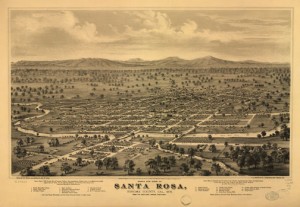 11 June 1995 Santa Rosa California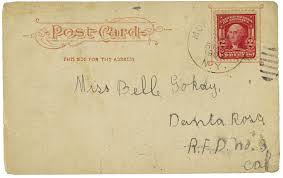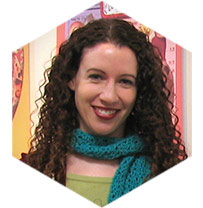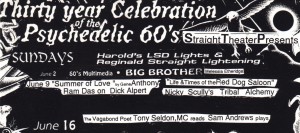 16 June 1995 Maritime Hall retrospective.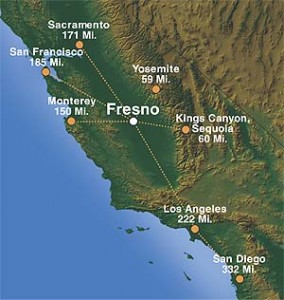 18 June 1995 Fresno California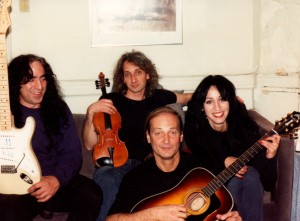 Rehearsing for Manny's on the upper West Side of The Rotten Apple, as Tommy Doyle used to call it.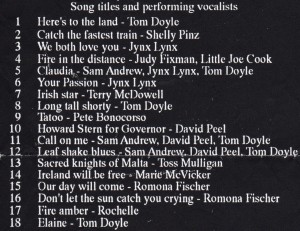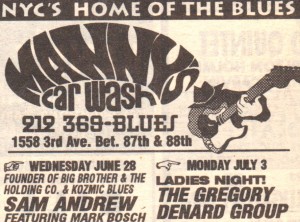 28 June 1995 I loved playing at Manny's Car Wash. The stage was tiny, the backstage green room almost nonexistent, but the owners were great and the ambiënce fabulous.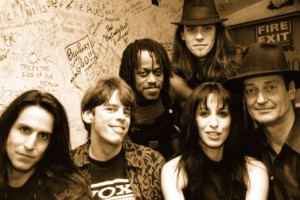 My good looking New York band. Talented too. This is about as many people as could fit backstage at Manny's.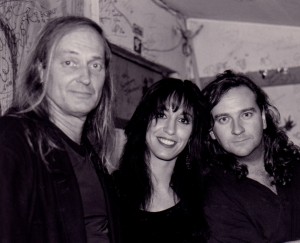 Jynx Lynx and Kerry Kearney.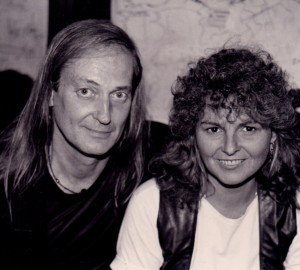 Rita Wiegand took these photographs.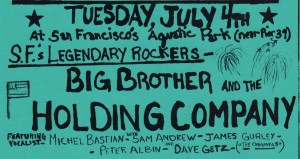 4 July 1995 Aquatic Park San Francisco This place reminds me of my "beatnik" days. We used to buy a gallon of Gallo Red Mountain Burgundy for $ 2.89, some avocados and French bread, and then go play guitars and congos, bongos and whatever else we could find.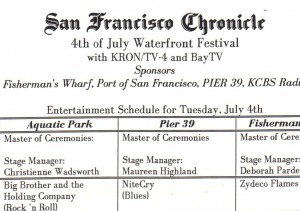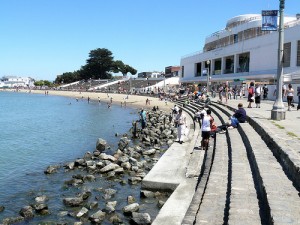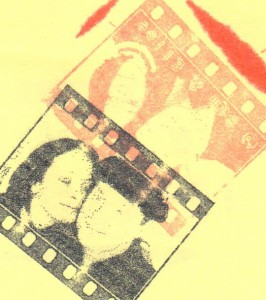 15 July 1995 with Elise.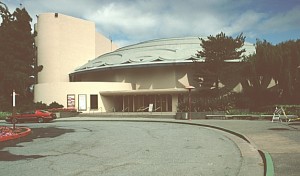 29 July 1995 Marin Civic Auditorium San Rafael California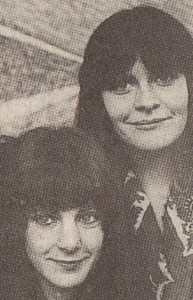 6 August 1995 I loved The Ace of Cups. Diane Vitalich played with me in the Sam Andrew Band a few times. Good drummer. Plus, when Diane was there we got to do Heat Wave and she sang it. Lots of fun.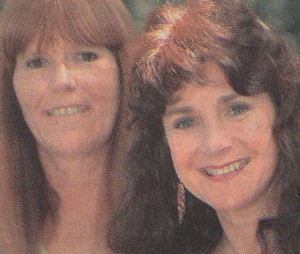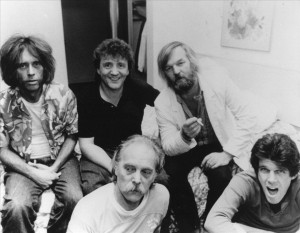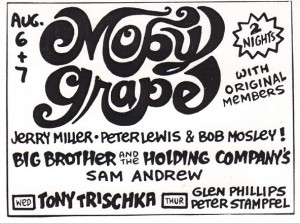 6-7 August 1995 Moby Grape !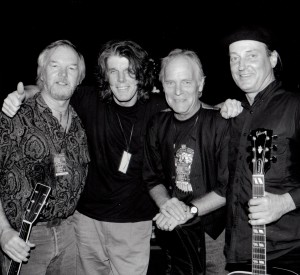 With Jerry Miller, Peter Lewis and Bob Mosley.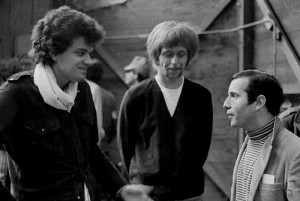 I sang the Skip Spence parts.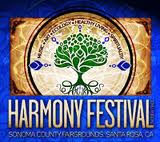 18 August 1995 State Fair Santa Rosa California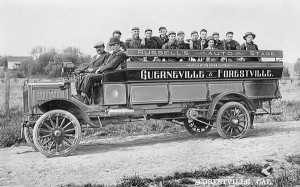 19 August 1995 Forestville California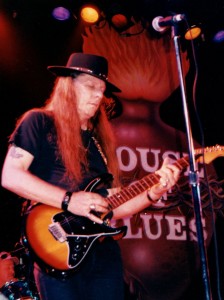 24 August 1995 House of Blues Hollywood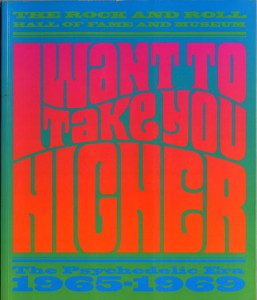 31 August 1995 Rock & Roll Hall of Fame Cleveland Ohio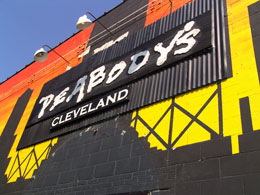 31 August 1995 Peabody's Down Under Cleveland

2 September 1995 Nevada City California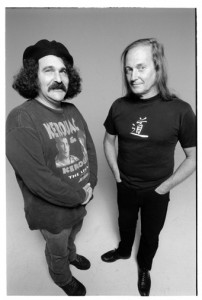 Tony Seldin had a special voice, tremulous and emotional. Good for his poetry.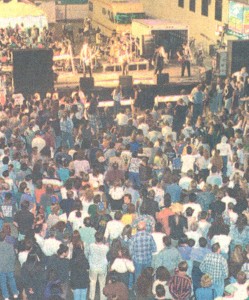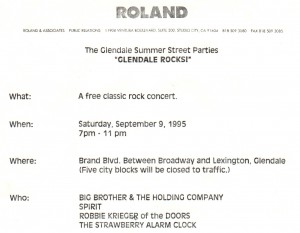 9 September 1995 Glendale State Fair Glendale California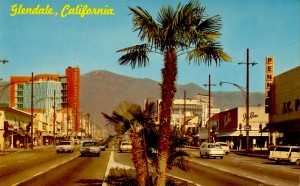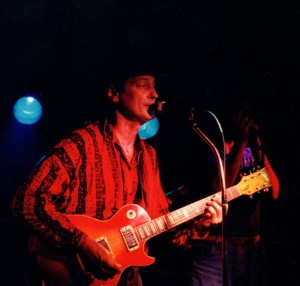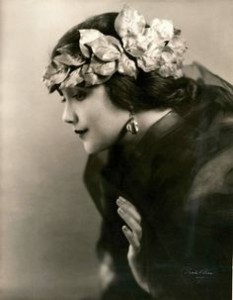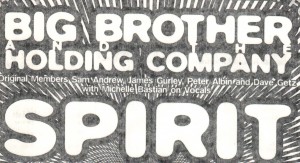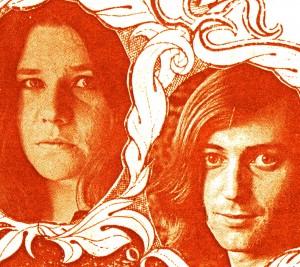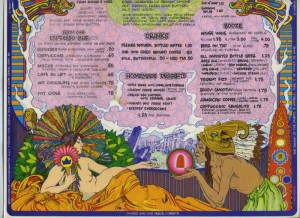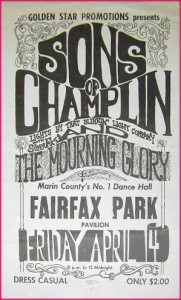 23 September 1995 Big Brother and the Holding Company at the Fairfax Pavilion Fairfax California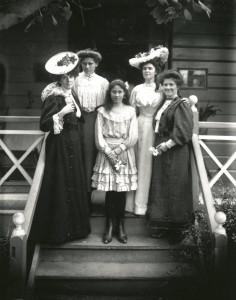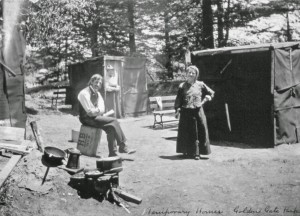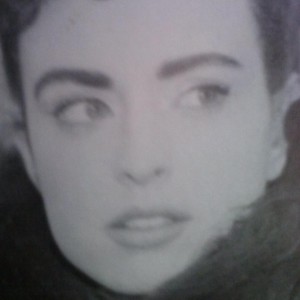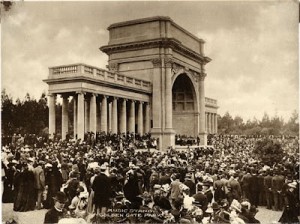 9 October 1995 Golden Gate Park Bandshell San Francisco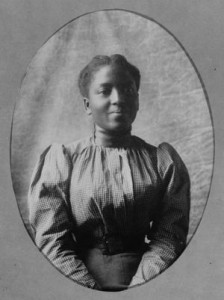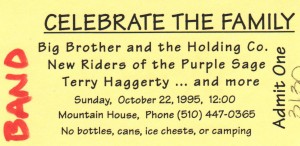 22 October 1995 Mountain Home Garcia Tribute Livermore California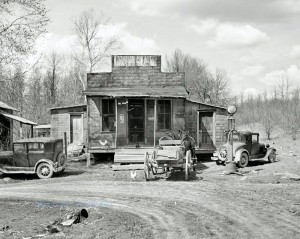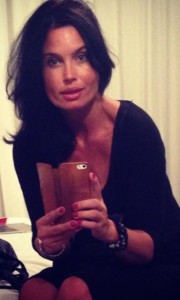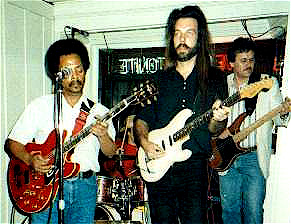 Luther Tucker Rich Kirch Bill Ganaye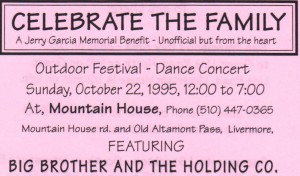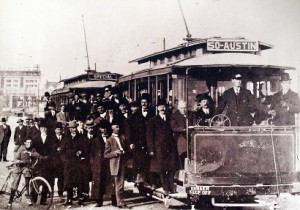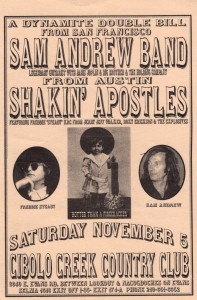 6 November 1995 Freddie Krc, who played drums with Jerry Jeff Walker, will be mayor of Austin one of these days.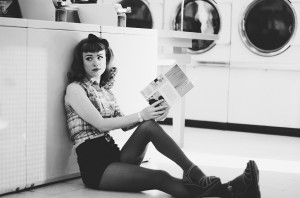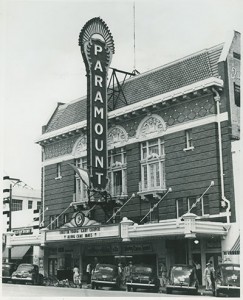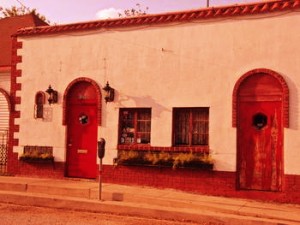 6 November 1995 Sam Andrew Band Last Concert Café Houston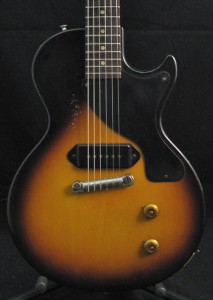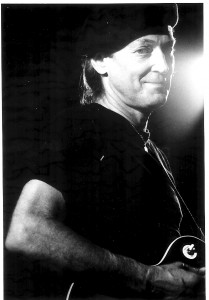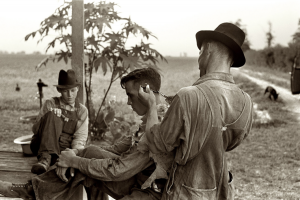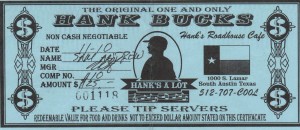 10 November 1995 Hank's Austin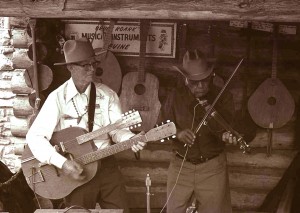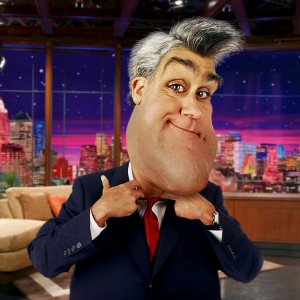 12 November 1995 The Love Ride Castaic California Jay Leno was the MC at this one.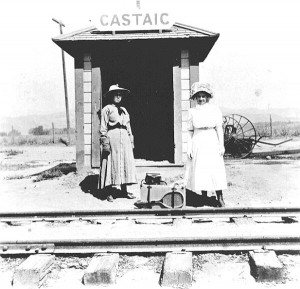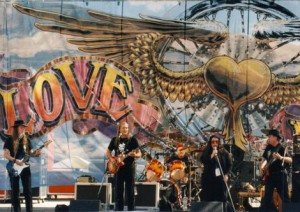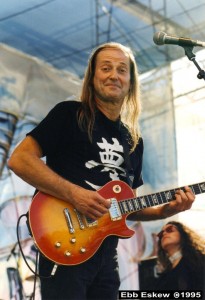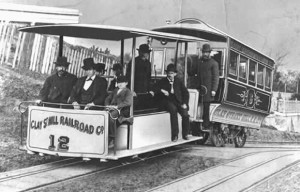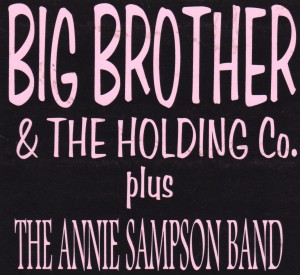 6 December 1995 DNA Lounge 375 Eleventh Street San Francisco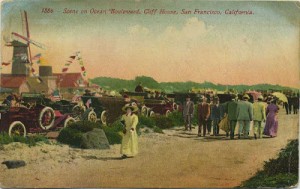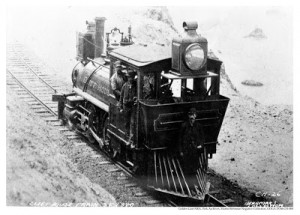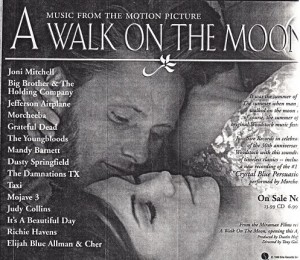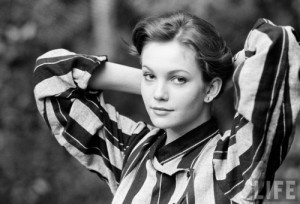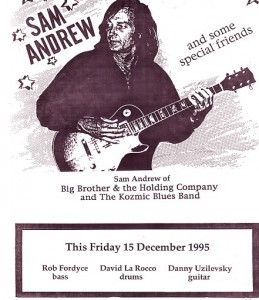 15 December 1995 Sam Andrew Band Peri's Fairfax California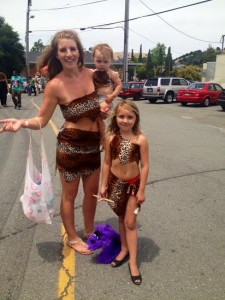 18 December 1995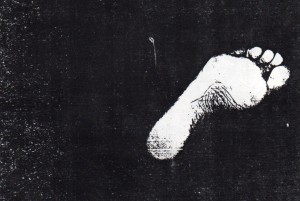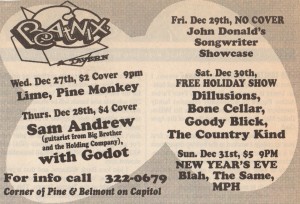 28 December 1995 Sam Andrew Band Seattle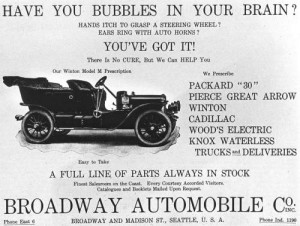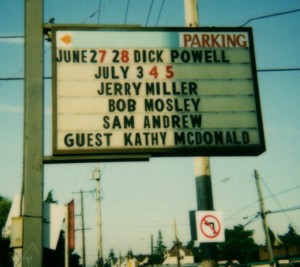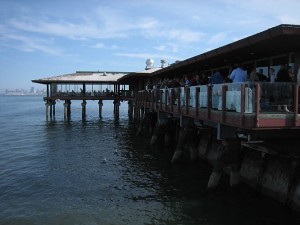 31 December 1995 Sausalito Yacht Club Sausalito California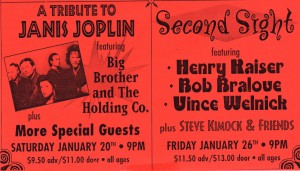 20 January 1996 Palookaville Santa Cruz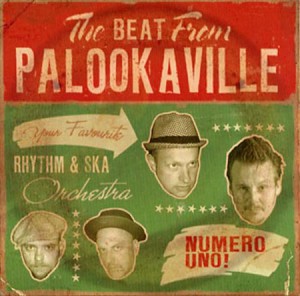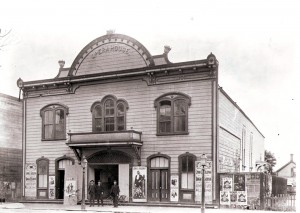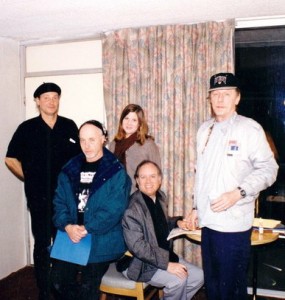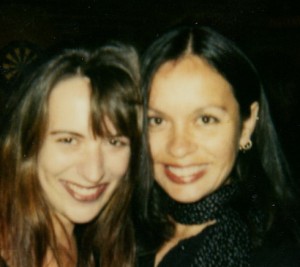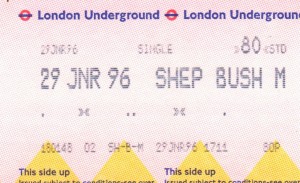 In January 1996, Elise and I went to London where I played a few dates. This was the coldest month we have ever spent there. We were stuffing towels under the doors to keep out the cold.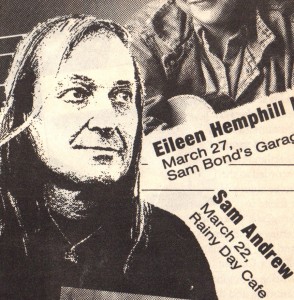 22 March 1996 Keeping it going in the Pacific Northwest.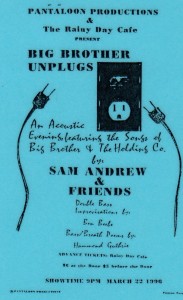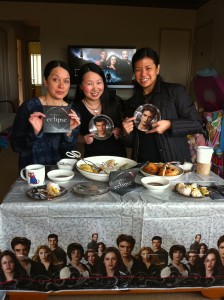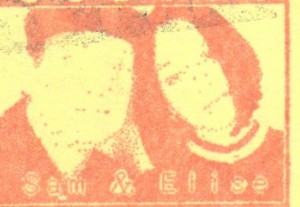 9 April 1996 Happy Birthday, Elise.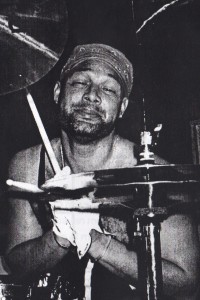 23 April 1996 Narada ! He played Piece of My Heart with Lydia Pense and me. This is his birthday.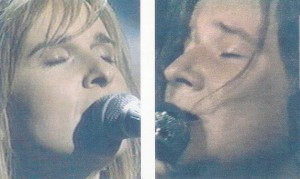 2 June 1996 Maritime Hall San Francisco Hey, kids ! Let's make a film.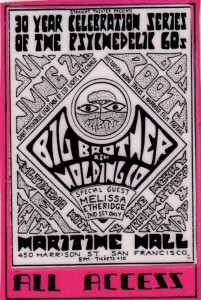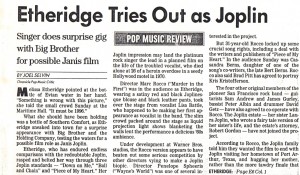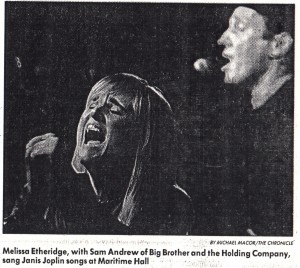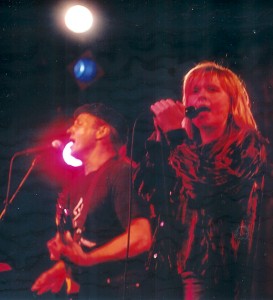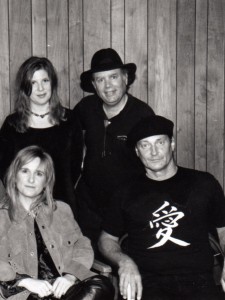 Plotting, plodding and plotzing in the green room.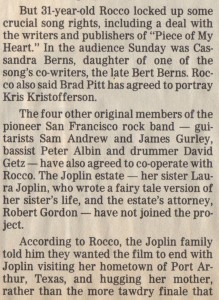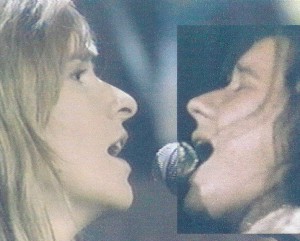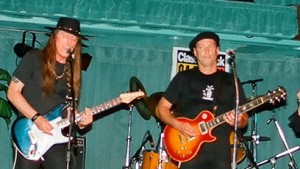 3 June 1996 Domaine Chandon Napa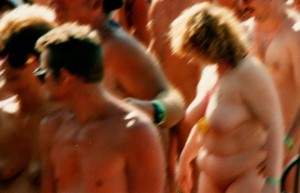 22 June 1996 Nudestock Turtle Lake Michigan One of the most incredible gigs ever. First of all, the entire audience was naked.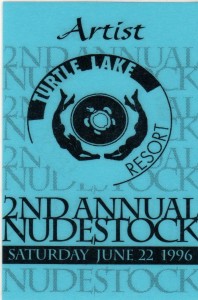 Then, we were on the bill with Paul Revere and the Raiders, who antedate even us. Paul had an "act," a vaudeville act. He fired a pistol to punctuate his jokes which were polished and funny.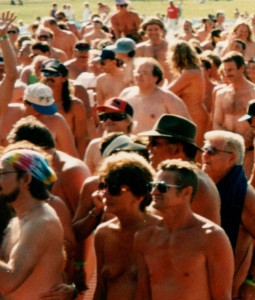 This was one of Lisa Battle's first gigs with us, and she is a suburban girl. We drove across the field to the stage and hundreds of naked people came running toward us. I am sure that it was Lisa's worst nightmare about being in a rock band.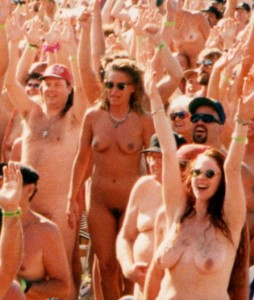 25 June 1996 Manny's Car Wash New York City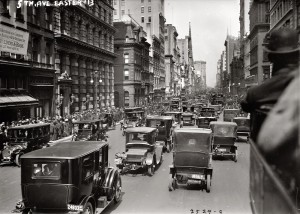 27 June 1996 Sam Andrew Band opens for the truly incredible and gorgeous Bud E. Luv at the Paradise Lounge, San Francisco.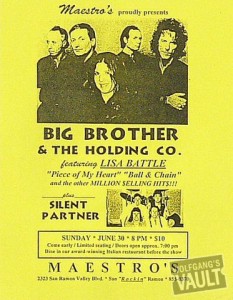 30 June 1996 Maestro's San Ramon California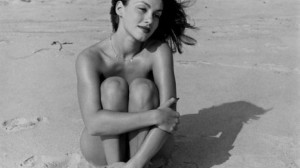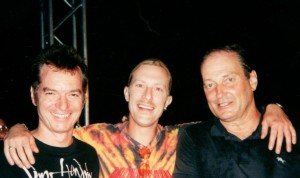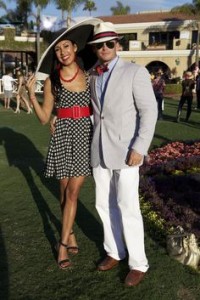 4 July 1996 Fairstock Del Mar California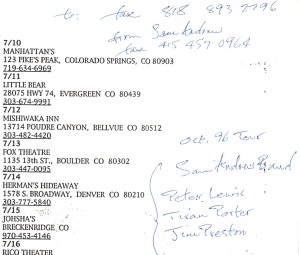 10 July 1996 Trying to get something going, making proposals, waiting for answers.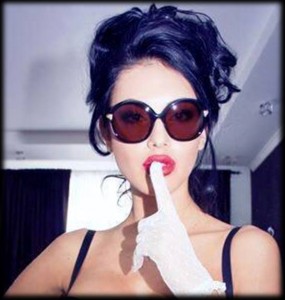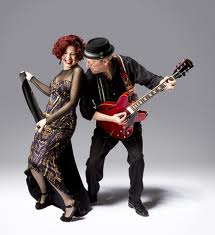 25 July 1996 Evergreen Ballroom Olympia Washington Duffy Bishop and Chris Carlson.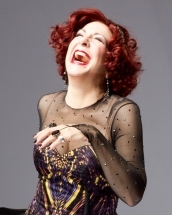 The Evergreen Ballroom was such a great place to play, and especially fun with Duffy and Chris.

26 July 1996 Detour Tavern Washington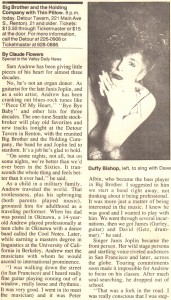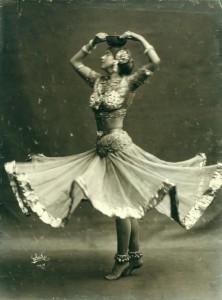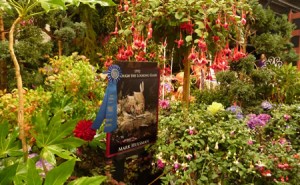 27 July 1996 Sonoma County Fair Santa Rosa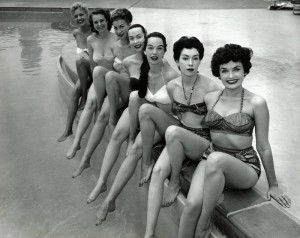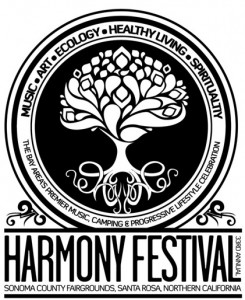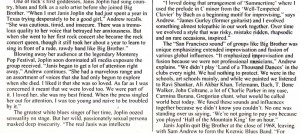 31 July 1996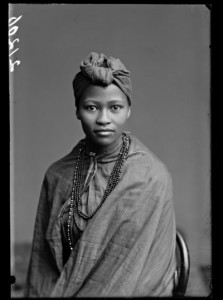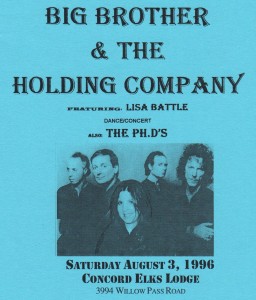 3 August 1996 Concord Elks' Club Concord California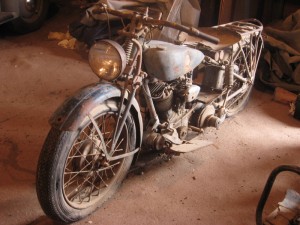 7 August 1996 Moto Rally Sturges South Dakota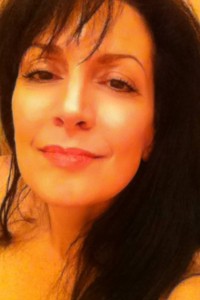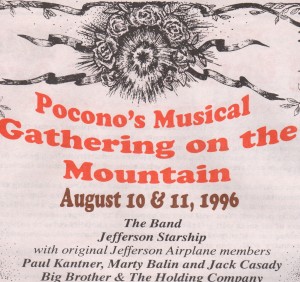 10 August 1996 Gathering On The Mountain Poconos Pennsylvania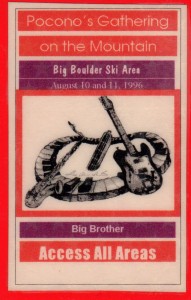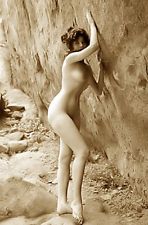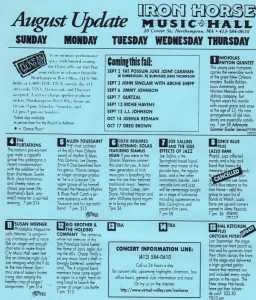 12 August 1996 Iron Horse Northampton Massachusetts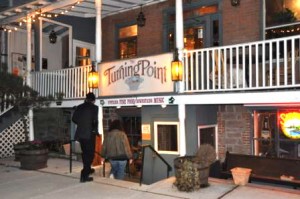 13 August 1996 Turning Point Piermont New York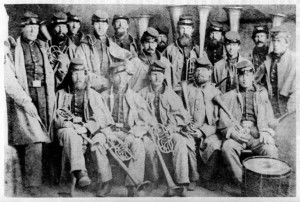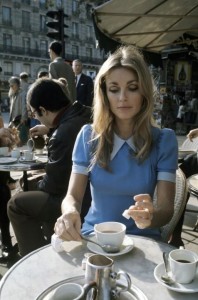 14 August 1996 Old Vienna Kafeehaus Westborough Massachusetts
16 August 1996 Harpers Ferry Boston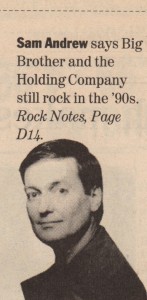 I have a friend Rob Morse who used to write a column for the San Francisco Chronicle. When I am in Boston, I talk with his brother Steve Morse who writes for The Boston Globe.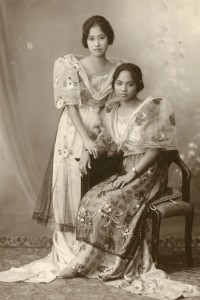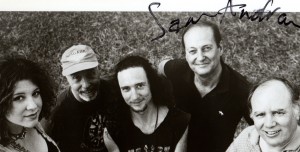 18 August 1996 Magic Bag Theatre Ferndale Michigan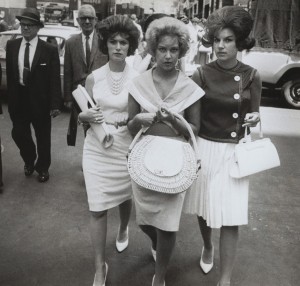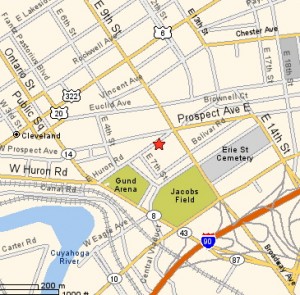 20 August 1996 Wilbert's Cleveland This was a hot gig. I still have recordings that we did at Wilbert's and they are superb.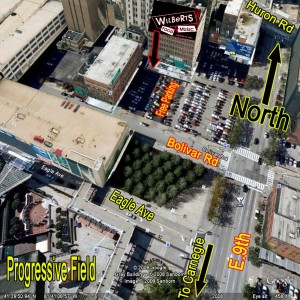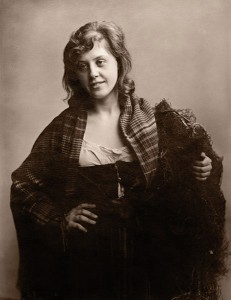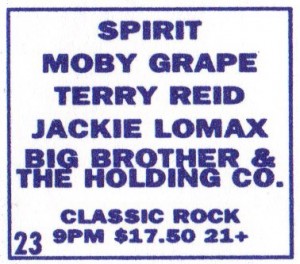 23 August 1996 House of Blues West Hollywood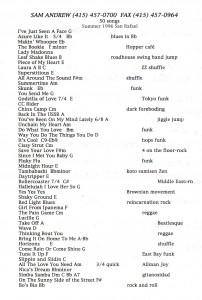 Songlist from 1996.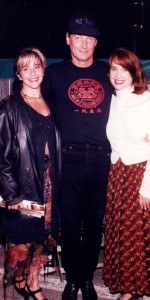 31 August 1996 Rockford Illinois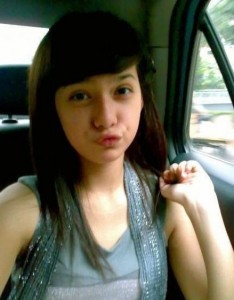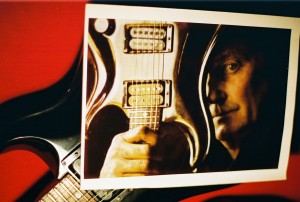 7 September 1996 Seafood Fest Pittsburgh California This was the first gig where I used my PRS that Paul Reed Smith gave me. She's a beauty.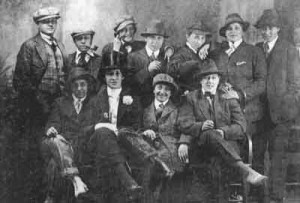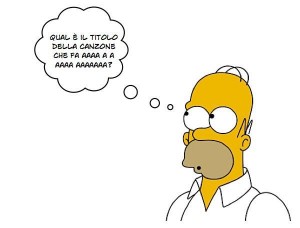 What's the name of that song that goes aaaa a a aaaa aaaaaaa?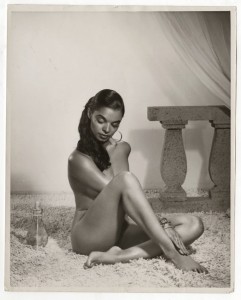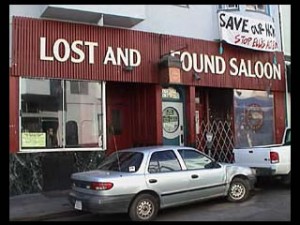 7 September 1996 Lost and Found Saloon 1353 Grant Avenue San Francisco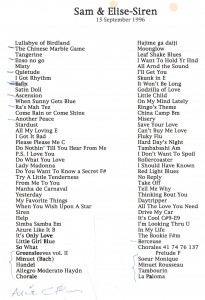 Elise and I were performing these tunes at this time.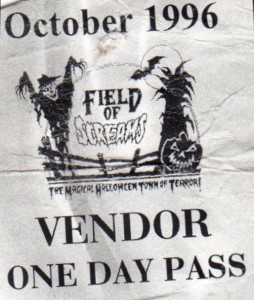 5 October 1996 Field of Screams Manteca California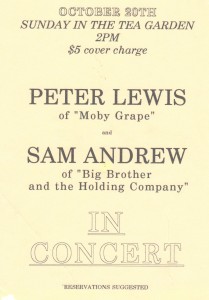 20 October 1996 Peter Lewis and I did a series of gigs together at this time. To me, Peter was the real driving, creative force behind Moby Grape. I mean, I'm in a band. I know that everyone contributes and makes it what it is, but Peter was/is the the Moby mainspring.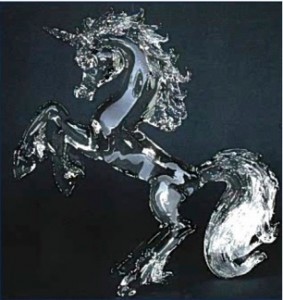 26 October 1996 Andrews Hall Sonoma California I sent Peter Albin directions to this place, but he lost them and was very upset when he got there late.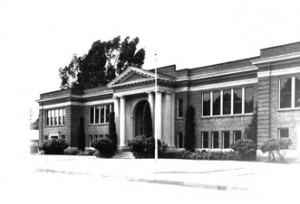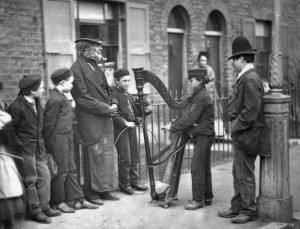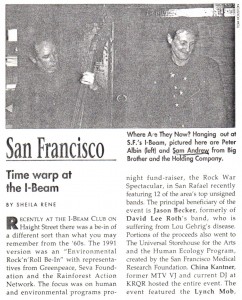 Meanwhile, in San Francisco…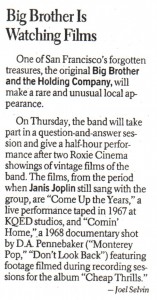 7 November 1996 Roxie Theatre San Francisco We showed a couple of our videos here.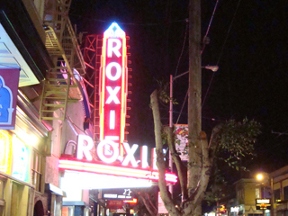 Then we talked a bit about our shady past and took questions from the audience.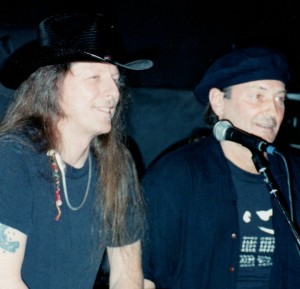 With James Gurley.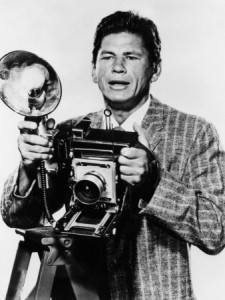 The Roxie is such a great place. Elise and I have seen the Academy Awards presentation here a couple of times which is a lot of fun South of Market, I'll tell you.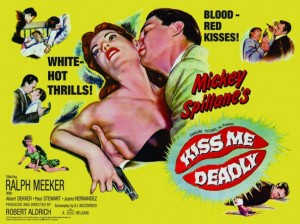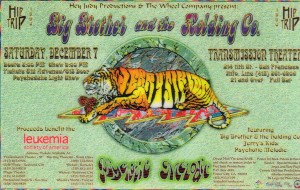 7 December 1996 Transmission Theatre San Francisco I was yelling in James' ear at this gig. The opening band was loud. All of sudden, wouldn't you know, and hasn't this happened to you?, they stopped right on a dime, while I screeched, "She's a dyke !" into total silence. We laughed so hard. The best moment of that night, definitely. I don't remember who was a dyke. Maybe me.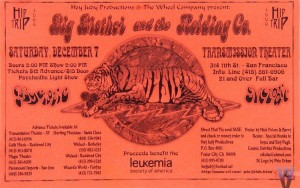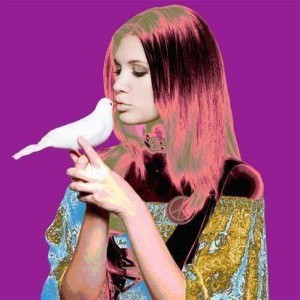 Ingrid Maasen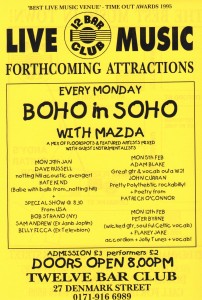 29 January 1997 Playing in London with Bob Strano and Billy Ficca from Television. The Twelve Bar Club is a cool spot and I love Denmark Street, which is a London version of 48th Street in Manhattan.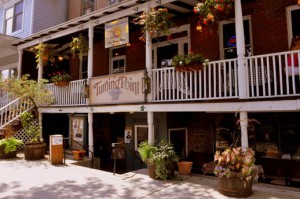 20 February 1997 Turning Point Piermont New York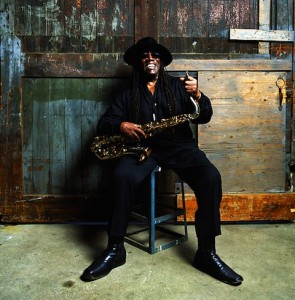 21 February 1997 Red Creek Inn Rochester New York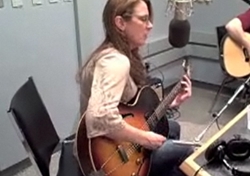 22 February 1997 Harpers Ferry Boston Susan Tedeschi opened for us here and she loaned us her equipment which was very generous.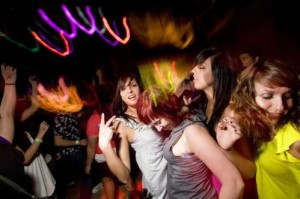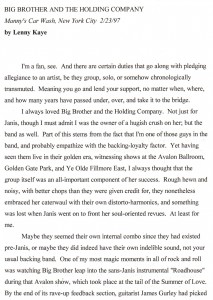 23 February 1997 Manny's Car Wash New York City Nice, soulful review from Lenny Kaye.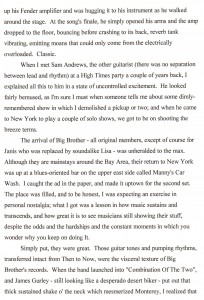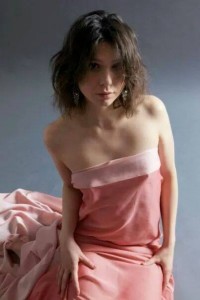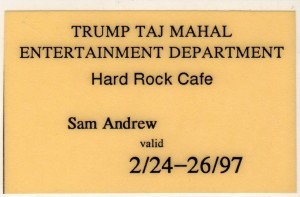 25 February 1997 Hard Rock Café Atlantic City New Jersey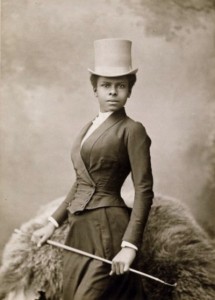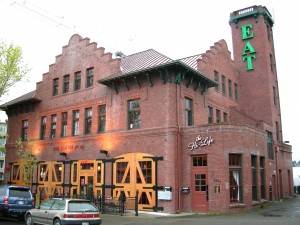 7 March 1997 The Ballard Firehouse Seattle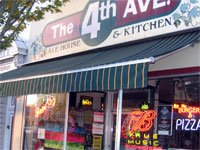 8 March 1997 Fourth Avenue Tavern Olympia Washington
15 March 1997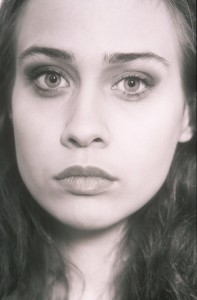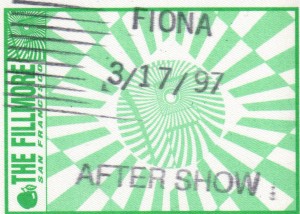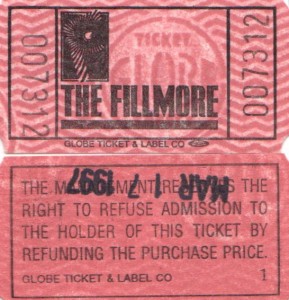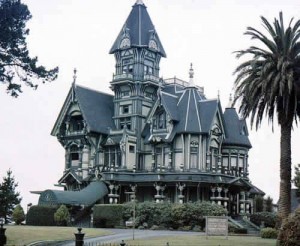 19 April 1997 Eureka California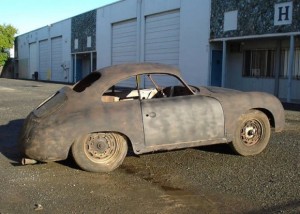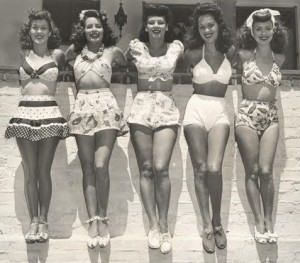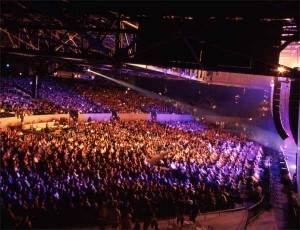 20 April 1997 Concord Pavilion Concord California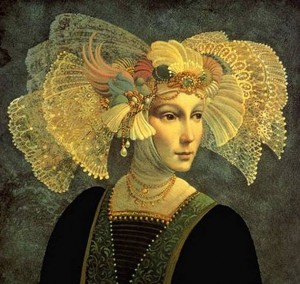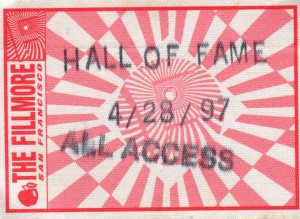 28 April 1997 Fillmore San Francisco This was a fun gig. Michael Carabello sat in with us and we had a loose, happy set.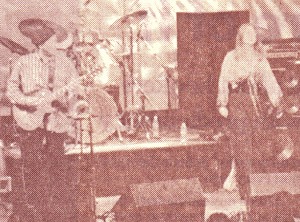 Sam Andrew Lisa Battle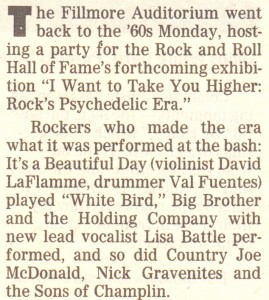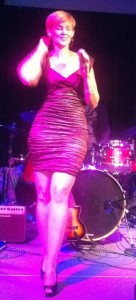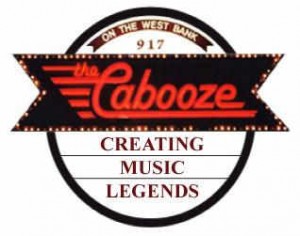 8 May 1997 The Cabooze Minneapolis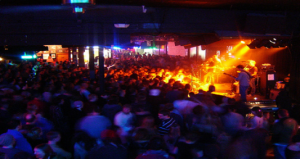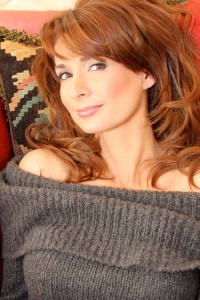 10 May 1997 Rock and Roll Hall of Fame Cleveland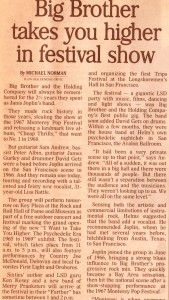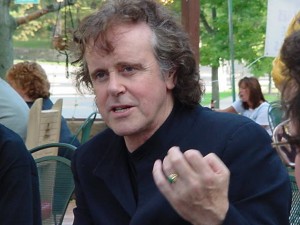 Donovan was there too, and it was interesting to talk with him. I don't know if you have seen the film Don't Look Back, the story of Bob Dylan's first trip to England. Dylan may have seen Donovan as a competitor because he, Bob, savages Donovan and sings It's All Over Now, Baby Blue at him in a mocking way. I asked Donovan what he thought about the film. "It was difficult," he replied, "there were fifteen New Yorkers on speed in that hotel and they were on a rampage, and everything was being filmed by D.A. Pennebaker."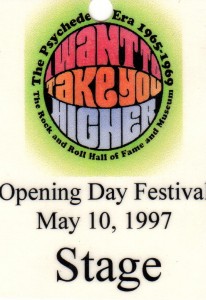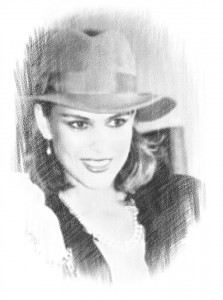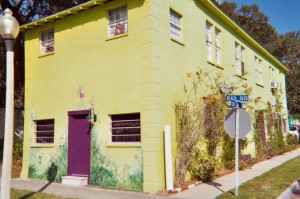 15 May 1997 St. Petersburg Florida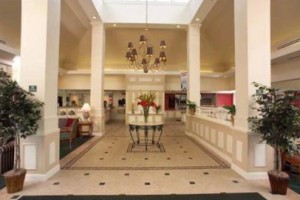 16 May 1997 Hilton Hotel Jacksonville Florida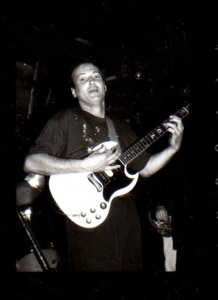 17 May 1997 Sebastian Beach Inn Melbourne Beach Florida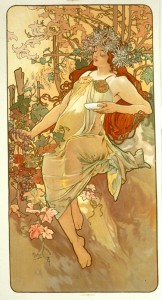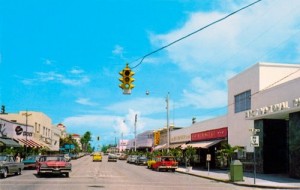 18 May 1997 Musician's Exchange Café Delray Beach Florida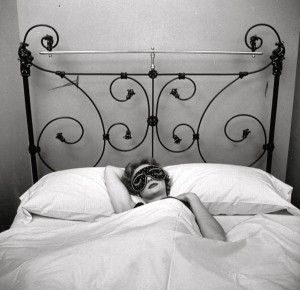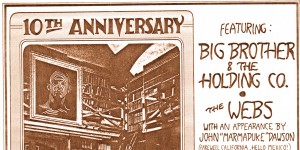 24 May 1997 Larkspur Books Larkspur California Jack Ortman throws a party.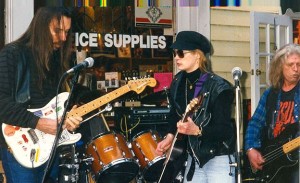 Rich Kirch Natalie Martel Dickie Peterson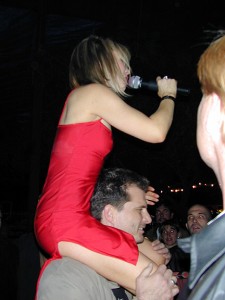 25 May 1997 The Crossroads Yucaipa California
9 June 1997 Berkeley Community Theatre Berkeley California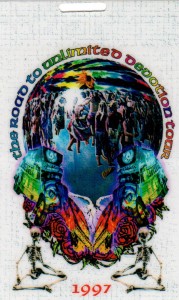 20 June 1997 Catherine Cavalieri and Carl Peachman began writing to me shortly before this time asking if we could work together booking the band, which I had been doing by myself for a long time. They were good people and I liked getting to know them. This probably isn't their laminate or slogan, but it certainly could be. Unlimited Devotion.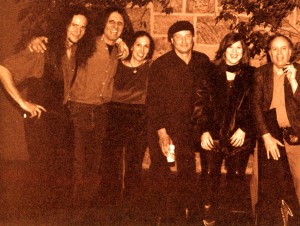 Tom Finch, Carl Peachman, Catherine Cavalieri, Lisa Battle, Peter Albin.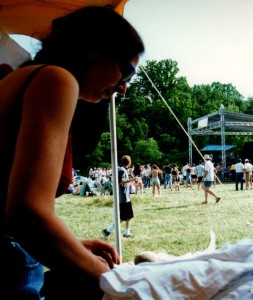 Catherine Cavalieri
Carl Peachman and George Coleman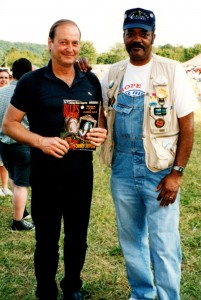 I liked all these people from the Blues Review, all of the Colemans, and especially Catherine and Carl, and I owe them a huge debt.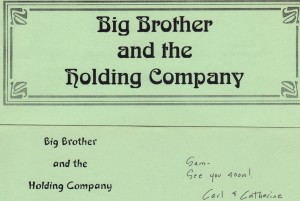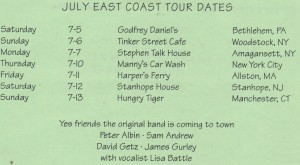 I booked most/all of these shows with Catherine.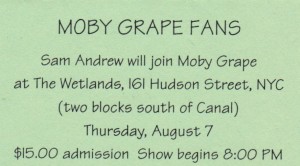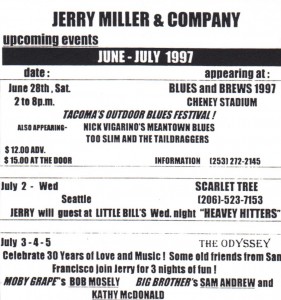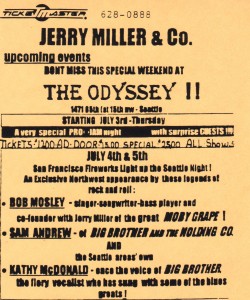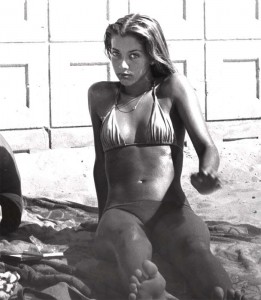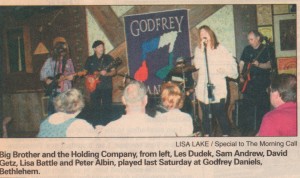 5 July 1997 Godfrey Daniels Bethlehem Pennsylvania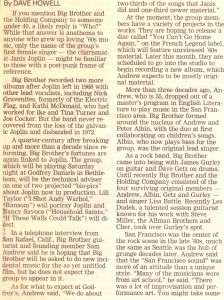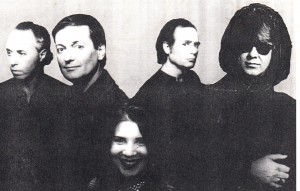 One of the odder Big Brother images. Lisa Battle and Les Dudek.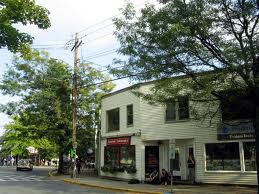 6 July 1997 Tinker Street Café Woodstock New York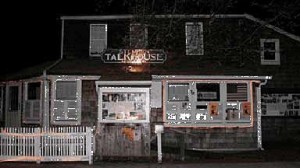 7 July 1997 Stephen Talkhouse Amagansett New York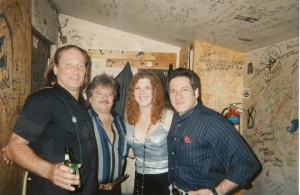 10 July 1997 Manny's Car Wash New York City Vince Martel Lisa Battle Mark the Harp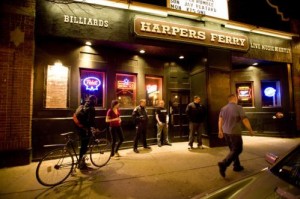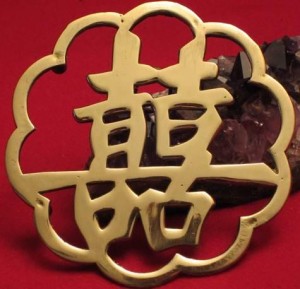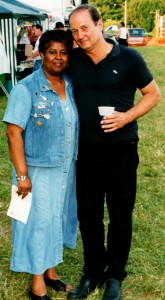 12 July 1997 Stanhope House Stanhope New Jersey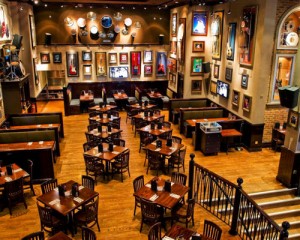 13 July 1997 Hungry Tiger Manchester Connecticut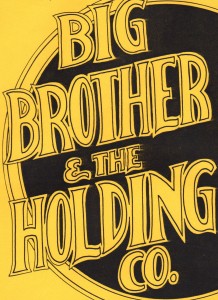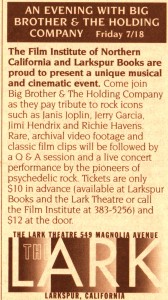 18 July 1997 Lark Theatre Larkspur California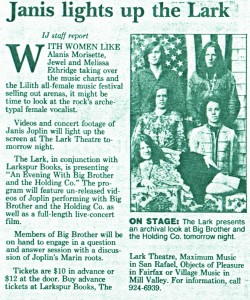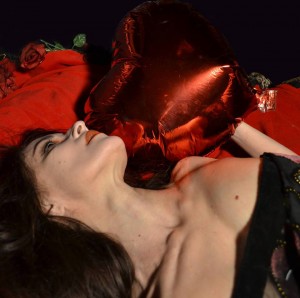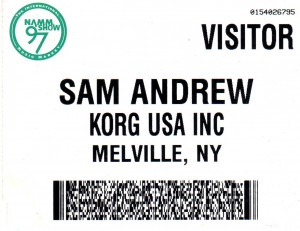 NAMM Show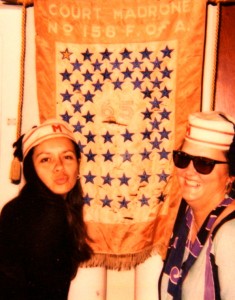 Elise Piliwale Karen Lyberger.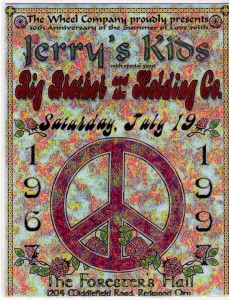 19 July 1997 Forester's Hall Redwood City California This was a mellow evening.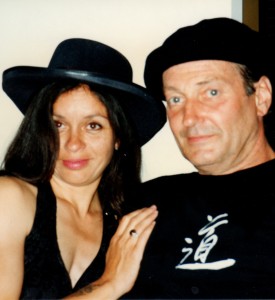 Elise Piliwale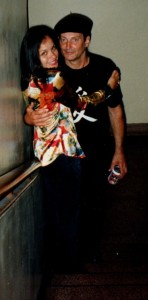 Best thing that ever happened to me.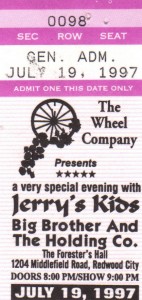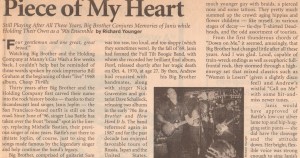 25 July 1997
7 August 1997 Wetlands New York City With Moby Grape This was a good gig.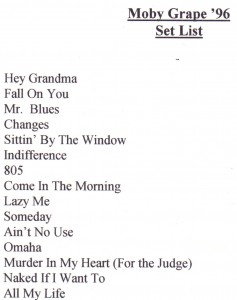 We did all of these songs and many more.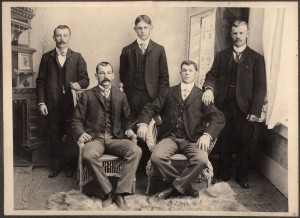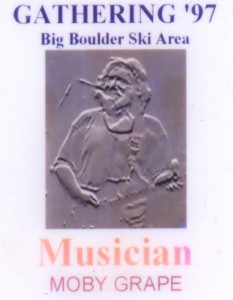 9 August 1997 Poconos Pennsylvania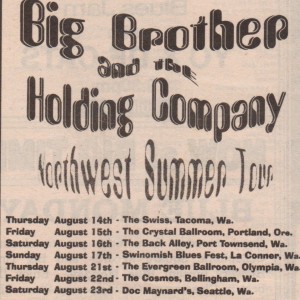 14 August 1997 Swiss Auditorium Tacoma Washington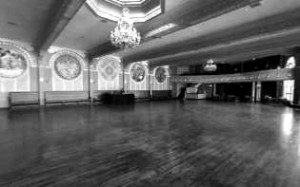 15 August 1997 Crystal Ballroom Portland Oregon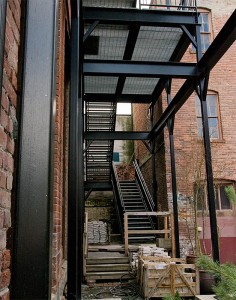 16 August 1997 Back Alley Port Townsend Washington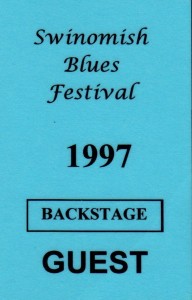 17 August 1997 La Conner Blues Fest La Conner Washington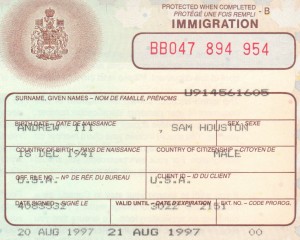 20 August 1997 The Yale Hotel Vancouver British Columbia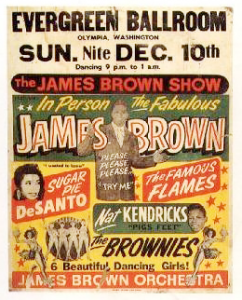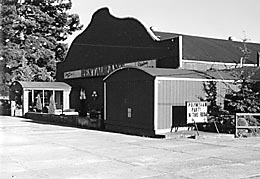 21 August 1997 Evergreen Ballroom Olympia Washington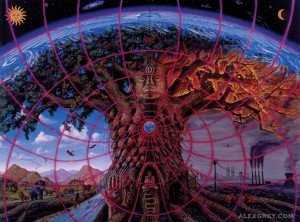 22 August 1997 Cosmos Bellingham Washington Bellingham is a lovely town.
23 August 1997 Doc Maynard's Seattle I have played many times in this historic spot, including one time when That's Entertainment came and filmed us.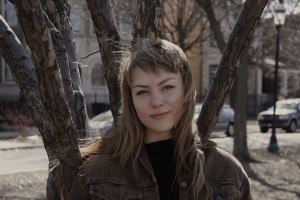 31 August 1997 Milwaukee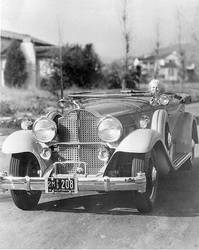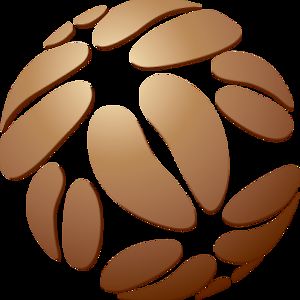 7 September 1997 Seafood Festival Pittsburgh California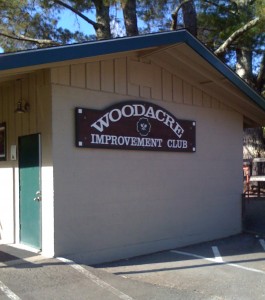 26 September 1997 Woodacre Improvement Club Woodacre California This nondescript modern structure sits on a lot of history.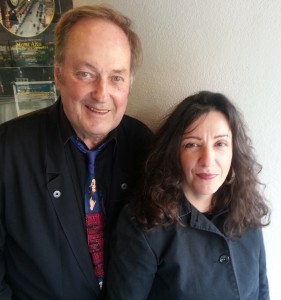 Mari Mack sang with us here.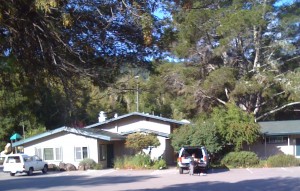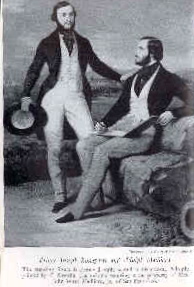 And then there is Adolph Maillard who was the son of Louis Maillard and the grandson of Louis' "natural" father, Joseph Bonaparte, king of Spain and Naples.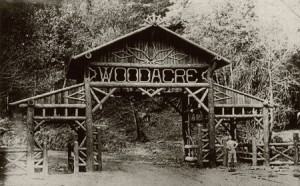 Adolph Maillard brought his bride Annie to Woodacre and they built a home with eighteen rooms and eleven fireplaces on the site of the Woodacre Improvement Club near Castle Rock.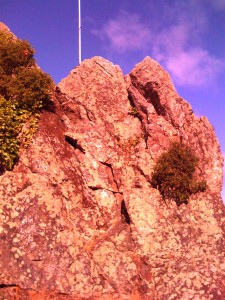 Castle Rock, Woodacre. Annie's sister Julia Ward Howe (who wrote The Battle Hymn of the Republic) often visited Annie at her Woodacre home.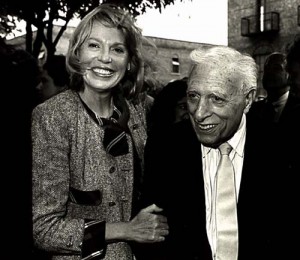 Charlotte Maillard, seen here with Cyril Magnin, was San Francisco's Chief of Protocol and she inhabited Herb Caen's columns quite comfortably for years.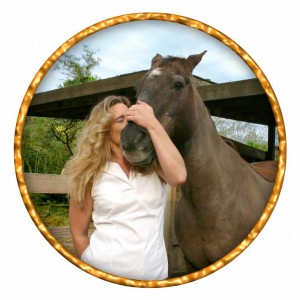 Adolph Maillard sold much of his land to the Dicksons who are still here. Their ranch is dated 1870, but they bought the land around 1850. I know a couple of Dicksons. One of them, Dan, is a great stride piano player and his brother Walt is also a fine musician.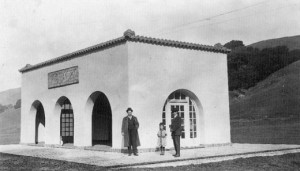 The original Maillard home became the Woodacre Improvement Club in 1924. This is the train station in Woodacre.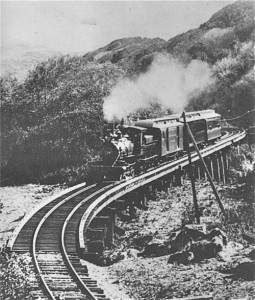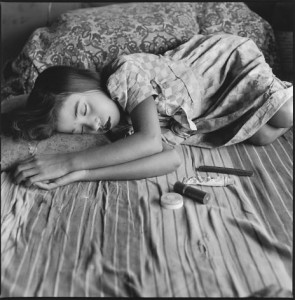 27 September 1997 Brookdale Lodge Brookdale California There is a Brookdale ghost. I should know. I've seen it on television several times.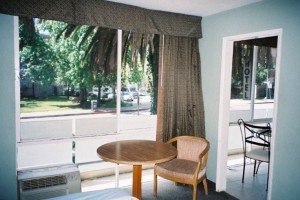 4 October 1997 The Landmark Hotel Los Angeles Table by the window. Photo: Howard Sounes.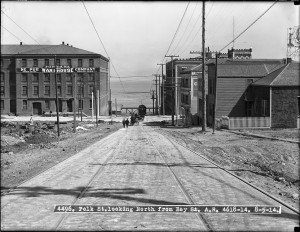 Polk Street north of Bay 1914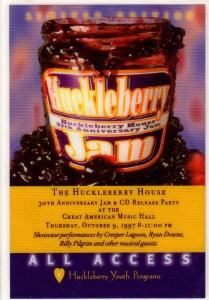 9 October 1997 Great American Music Hall San Francisco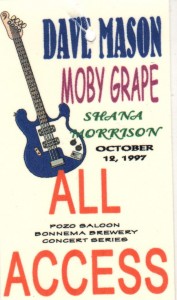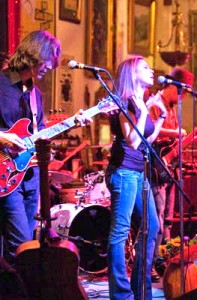 Shana Morrison.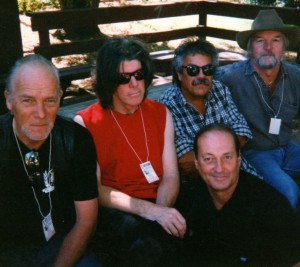 Bob Mosley Peter Lewis Sam Andrew Jerry Miller And, Randy Guzman, do you remember that cab ride in Manhattan ? Unbelievable, right. I mean literally. How did we live ?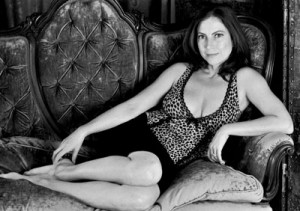 12 October 1997 Pozo Saloon Moby Grape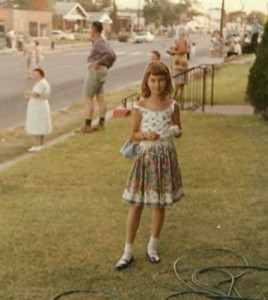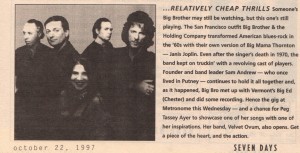 22 October 1997 Club Metronome Burlington Vermont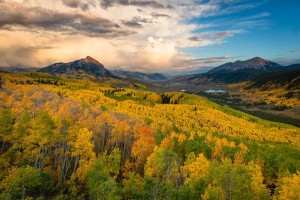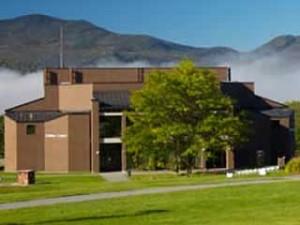 24 October 1997 Dibden Center for the Arts Johnson Vermont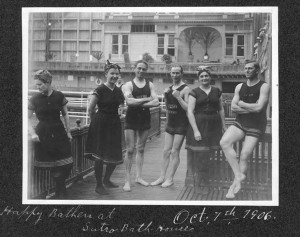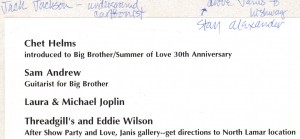 25 October 1997 Austin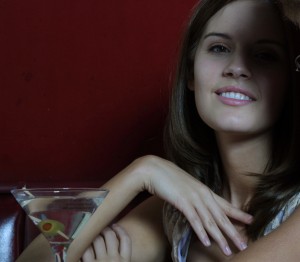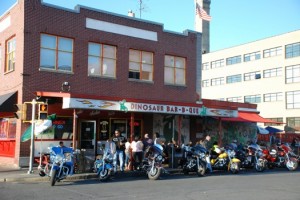 26 October 1997 Dinosaur Bar-B-Q Syracuse New York

2 November 1997 A rather pink letter to Japan.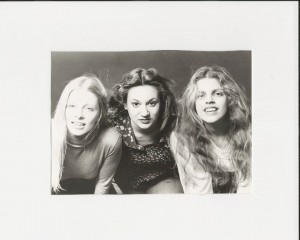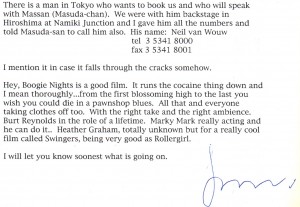 6 November 1997 Always booking.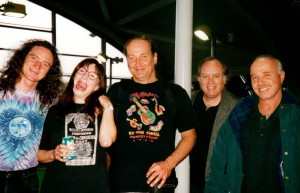 So, it finally happens. We go to Japan with Duffy Bishop and Tom Finch.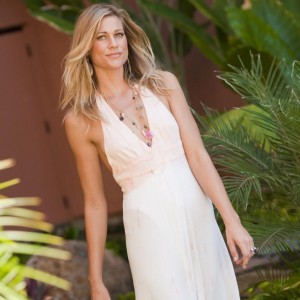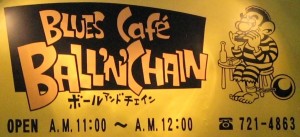 19 November 1997 Caravanserai Sarai Kochi Japan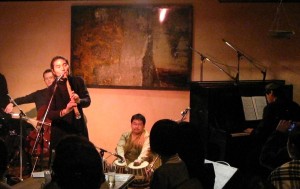 21 November 1997 Parker House Roll Kyoto This was like playing in someone's living room, very small.

23 November 1997 Jyules Pimper's Paradise Shizuoka Japan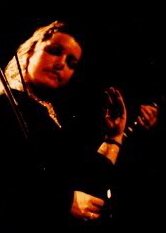 25 November 1997 Taku Taku Kyoto Michel Bastian

27 November 1997 Doshisa University Kyoto This is how Big Brother and the Holding Company is written in Japanese katakana. It sounds something like "Bigu Burazaa & za Horudingu Kanpanee."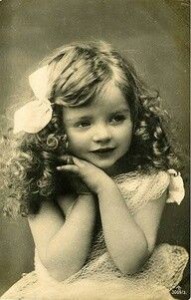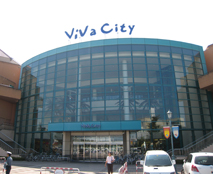 28 November 1997 Viva Hall Hikone Japan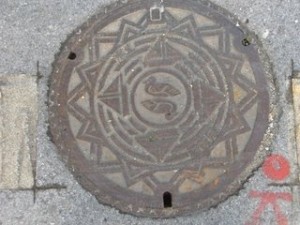 Street art.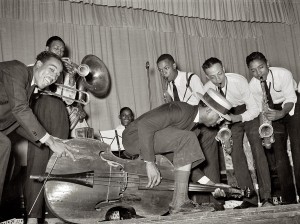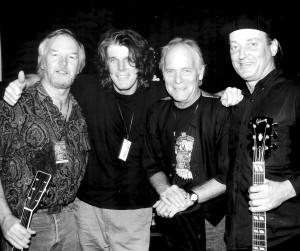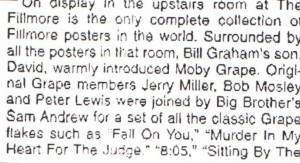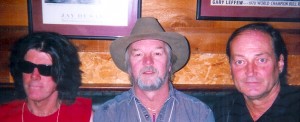 With Peter Lewis and Jerry Miller.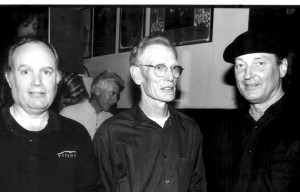 Peter Albin and Ginger Baker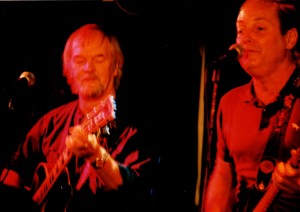 Jerry Miller.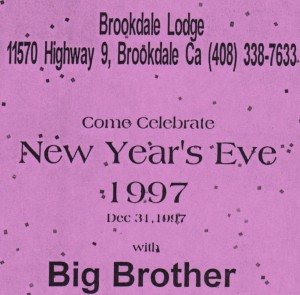 31 December 1997 Brookdale Lodge Brookdale California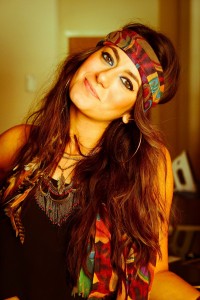 Back with the Brookdale spirit and happy new year to you.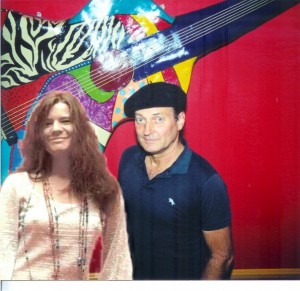 Janis Joplin Sam Andrew
___________________________________________________________