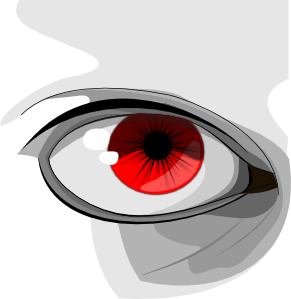 July-December 1968 The top of the mountain.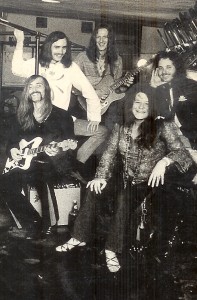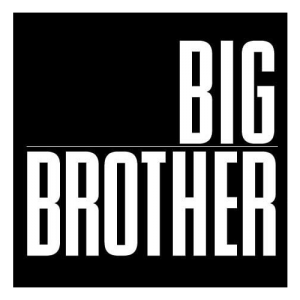 5 July 1968 Concord Coliseum Concord California
The Concord Coliseum began as a grocery store. Then it was a holy hall of music, and now it has become a Petco.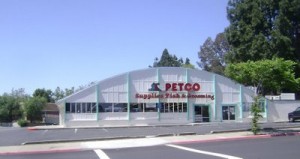 6 July 1968 Santa Rosa Fairgrounds Santa Rosa California Balls and Chains.
7 July 1968 Golden Gate Park San Francisco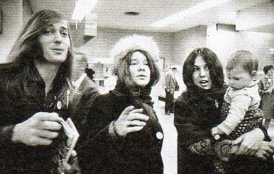 10 July 1968 Provo Park Berkeley
12-13 July 1968 Kaleidoscope Los Angeles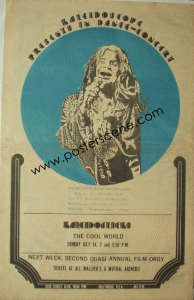 16-18 July 1968 Fillmore San Francisco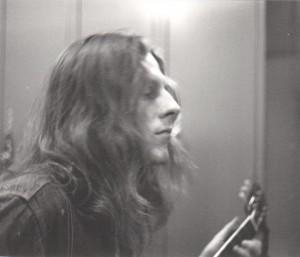 20 July 1968 Lagoon Opera House Ogden Utah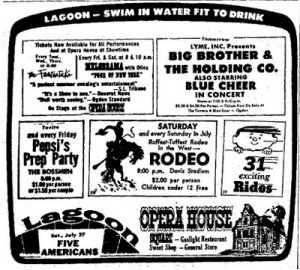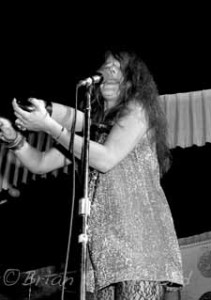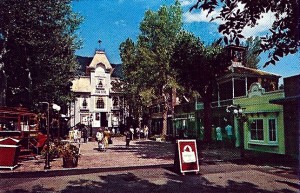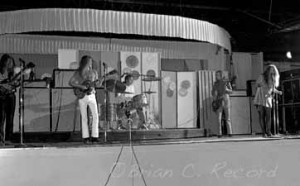 I remember taking rides on these fast little cars that could turn on a dime.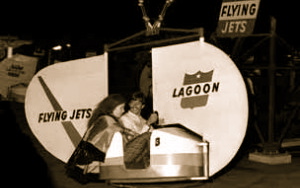 A little hippy humor.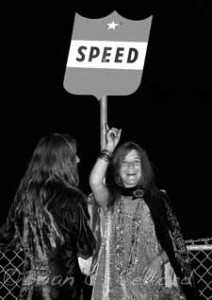 Backstage where the magic happens.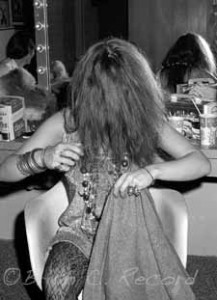 22 July 1968 Westbury Music Fair Long Island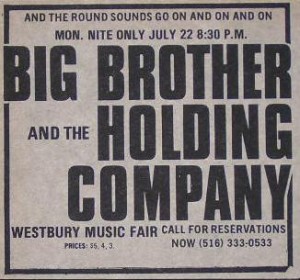 25 July 1968 Columbia Records Convention San Juan Puerto Rico Blood, Sweat and Tears were so good that night.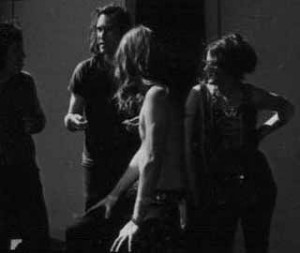 27 July 1968 Newport Folk Festival Newport Rhode Island We had always dreamed about attending this event and now we're playing it.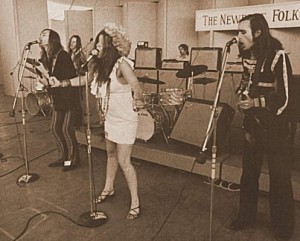 Baron Wolman took this one at Newport.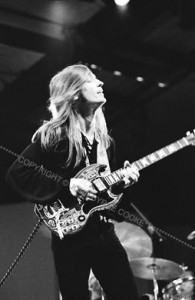 An ad for Cheap Thrills: Notice the emphasis here on the nonverbal experience. Very interesting for an ad from a corporation. But, hey, it's the 60s.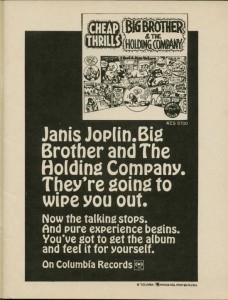 2-3 August 1968 Fillmore East with the Staple Singers. Big thrill for us to be with the Staples.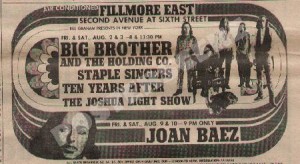 4 August 1968 First Annual Newport Pop Festival Orange County Fairgrounds Costa Mesa California This was the first music event to attract more than 100,000 people. Trouble is, I can't remember if we played there or not, and you would think I would remember something that big. Some of the books say we "may have played there," but we aren't on the posters.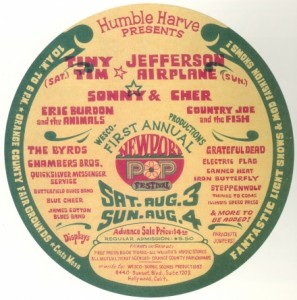 We had just played Newport, Rhode Island, only a week before, so the two gigs may be conflated here.

Myra Friedman wrote the first important biography of Janis. She won a New York Times book prize for it.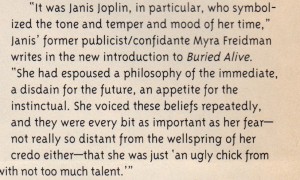 Some Jewish high school kids in St. Louis, 1949.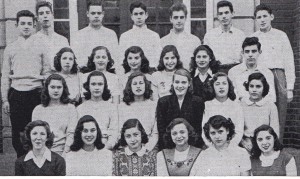 Myra Friedman is in the first row left.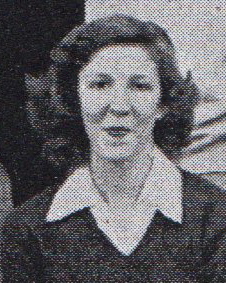 9 August 1968 Kiel Auditorium St. Louis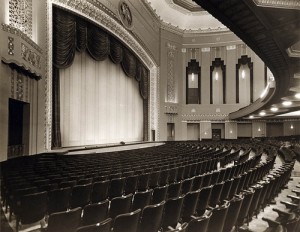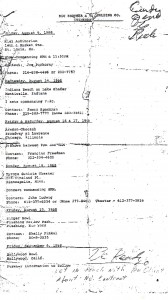 10 August 1968 Forest Park St. Louis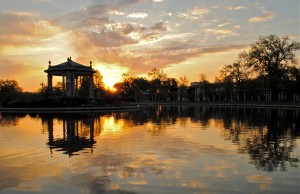 14 August 1968 Indiana Beach Monticello Indiana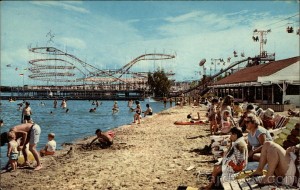 When my wife Elise first saw this photograph, she said, "You look mental. Is everything all right?" (She's a nurse, OK?, so it was a professional question.)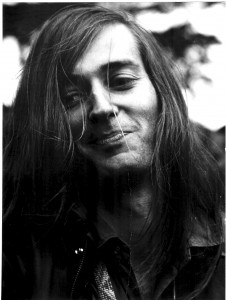 16-17 August 1968 Aragon-Cheetah Chicago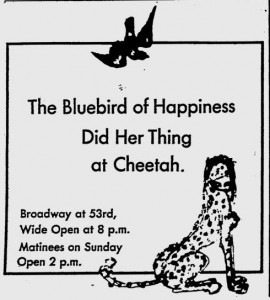 18 August 1968 Tyrone Guthrie Theatre Minneapolis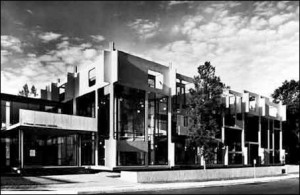 23 August 1968 Singer Bowl Flushing Queens New York City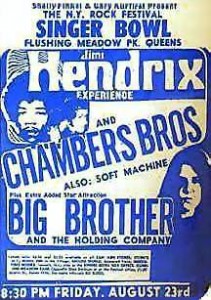 Singer Bowl Flushing Queens… Now, could you make up a name like that ?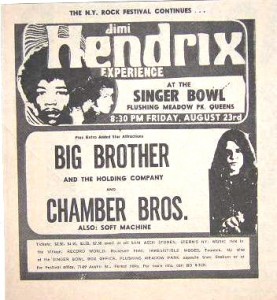 Jimi broke a string right on the first song. He said, "Don't worry, I'm going to make it up to you in spades." He did too.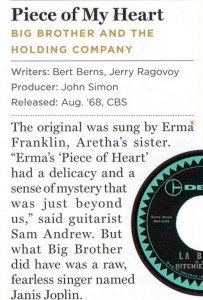 30 August 1968 Palace of Fine Arts San Francisco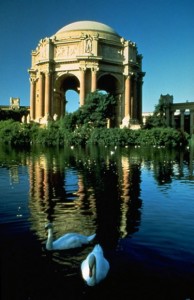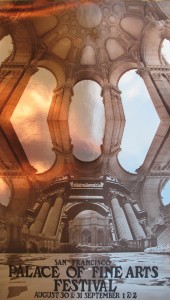 6 September 1968 Hollywood Bowl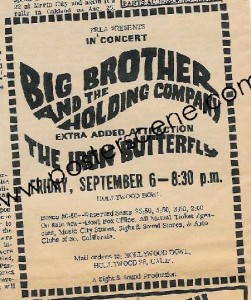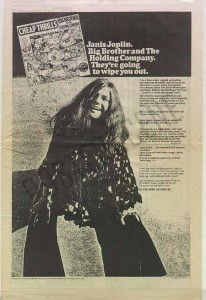 10 September 1968
12-14 September 1968 Rick Griffin Wes Wilson Bonnie MacLean Mouse and Kelley Their art will last much longer than our music.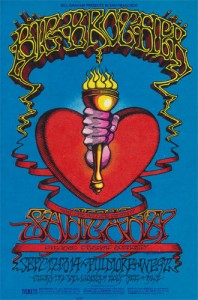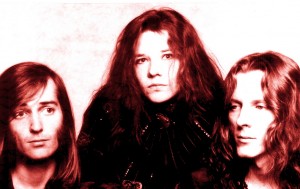 15 September 1968 Rose Bowl Pasadena We hopped in a limousine after the gig, and the fans piled on top. I was afraid we would be crushed.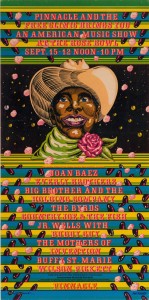 22 September 1968 Del Mar Fairgrounds San Diego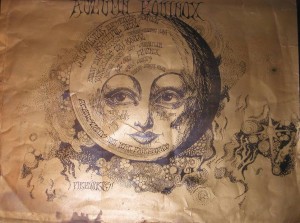 27 September 1968 University of California at Irvine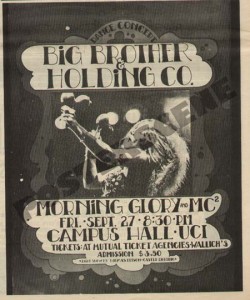 28 September 1968 San Diego I got a ticket for driving a hundred miles an hour to this gig.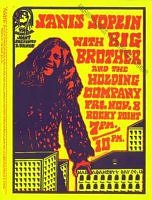 4 October 1968 Public Hall Cleveland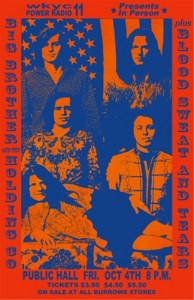 Little did I realize then that Cleveland would loom large in the Big Brother legend. We will play in Italy in June 2012, and two of the band members will be from Cleveland. Cleveland was the first place where I was music director of Love, Janis in 1999, and I made a CD there in December 2011 with Mary Bridget Davies, Ben Nieves and Jim Wall, all Clevelanders. And of course the Rock and Roll Hall of Fame is there, even if they won't let us in.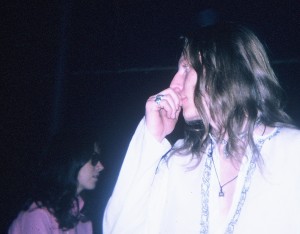 5 October 1968 State University of New York Buffalo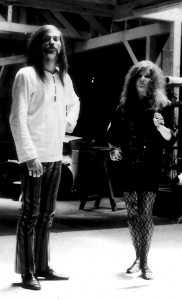 10 October 1968 Quaker City Rock Festival Philadelphia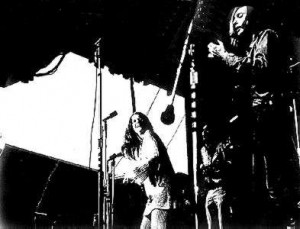 11 October 1968 War Memorial Auditorium Syracuse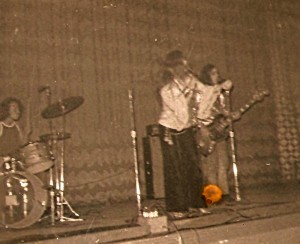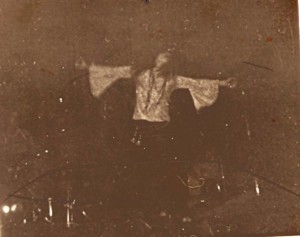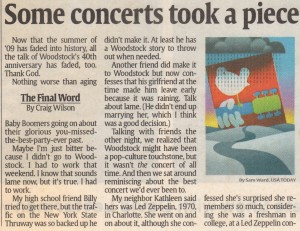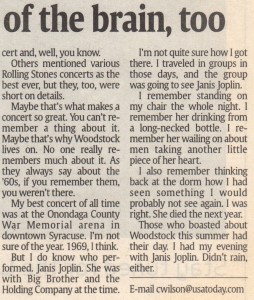 13 October 1968 Music Hall Cincinnati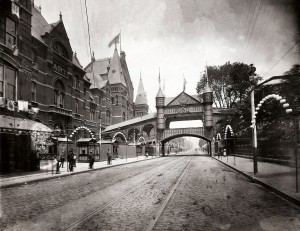 I kissed Susan Ammon, third from left, then, and was lucky enough to kiss her again on Earth Day, forty-four years later.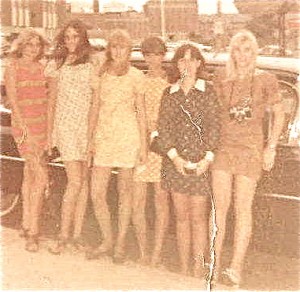 15 October 1968 Grande Ballroom Detroit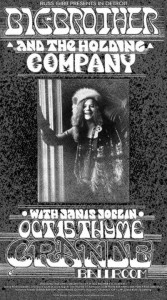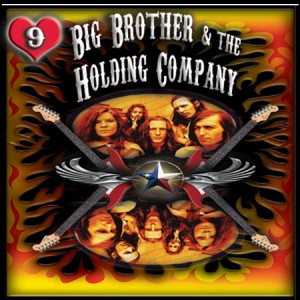 Janis and Peter, all dressed up with everywhere to go.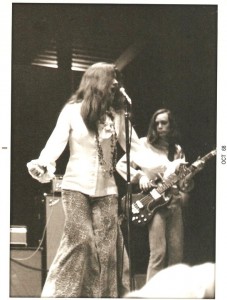 18 October 1968 Penn State University University Park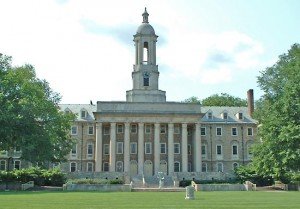 19 October 1968 The Spectrum Philadelphia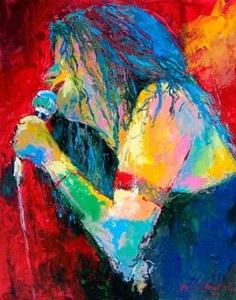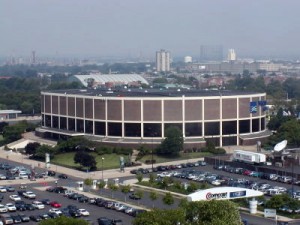 20 October 1968 Alexandria Roller Rink Alexandria Virginia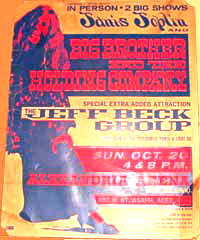 Jeff Beck was supposed to be a terror to work with, the bad British blues boy. I found him to be good natured and polite. Plus, he played an SG as James and I did.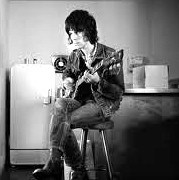 25 October 1968 Curry Hicks Cage University of Massachusetts Amherst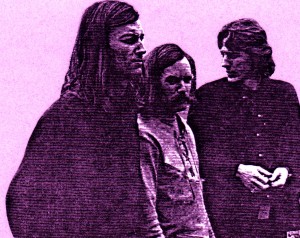 26 October 1968 Worcester Polytechnic institute Worcester Massachusetts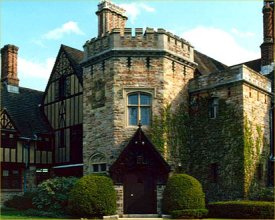 1-2 November 1968 Electric Factory Philadelphia We met a man in a gorilla suit here who became the "big brother" in Big Brother and the Holding Company.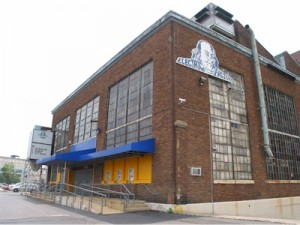 8 November 1968 Rocky Point Warwick Rhode Island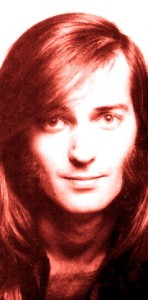 9 November 1968 Woolsey Hall Yale University New Haven Connecticut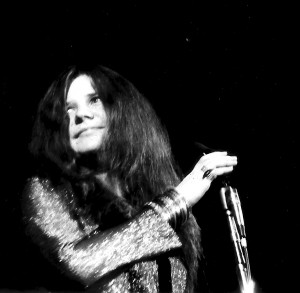 10 November 1968 White Plains New York
Very characteristic view of John and Janis. I can hear them talking.
11 November 1968 Ridge Tech Arena Braintree Massachusetts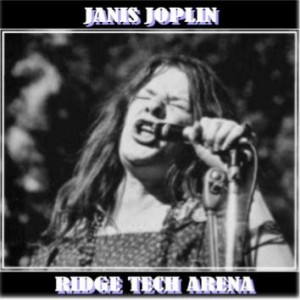 12 November 1968 Jersey City New Jersey Hey, we finally got rid of that messy "Big Brother and the Holding Company" part altogether.
14 November 1968 Hartford Connecticut

In Hartford, I visited Mark Twain's very interesting home as I do every time I go there.
15 November 1968 Hunter College New York City I was seething with anticipation. I thought maybe Sparta, Corinth, Mycenae and Athens had decided to sponsor us.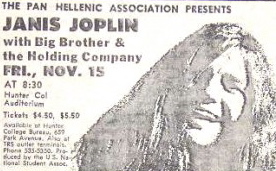 But, then, I realized. Oh, it's just Animal House, a lot of fraternities and sororities. Well, OK. It was a fun gig. I love Hunter College.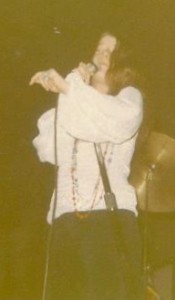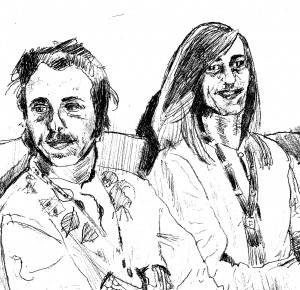 16 November 1968 State University of New York Stony Brook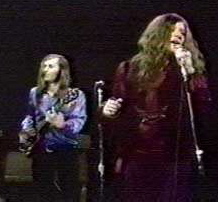 23 November 1968 Houston Music Hall Houston Texas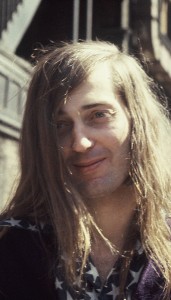 24 November 1968 Coliseum Dallas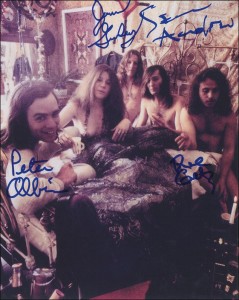 26 November 1968 Denver Auditorium Denver
29 November 1968 Eagles Auditorium Seattle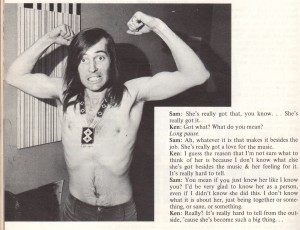 30 November 1968 Pacific Coliseum Vancouver British Columbia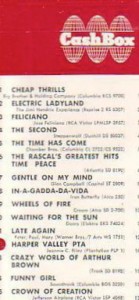 1 December 1968 Family Dog Benefit Avalon Ballroom San Francisco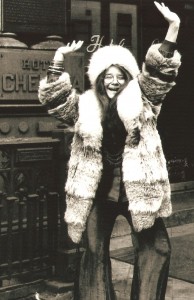 2 December 1968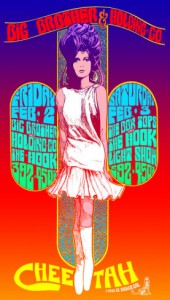 Bobby Neuwirth, serious artist, good songwriter, fellow traveler, intelligent, witty court jester. He wrote Mercedes Benz with Janis and Michael McClure.

18 December 1968 One of the first, if not THE first, rehearsals of The Kozmic Blues Band with Michael Bloomfield and Nick Gravenites presiding.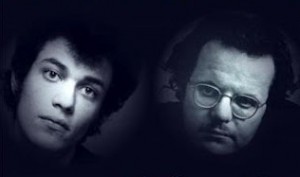 Mike was a consummate musician, gifted and highly intelligent.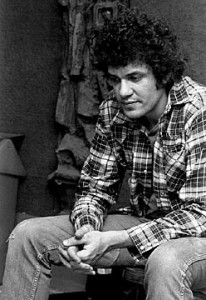 Next time you're in a restaurant, turn over the salt or pepper shaker and take a look. Very often there's a tiny B there, B for Bloomfield. Mike's father was a multimillionaire.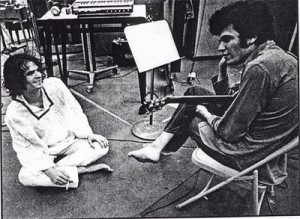 Al Kooper and Mike had a great idea. They would make an album and hire Norman Rockwell to do the cover. I wish I would have thought of that.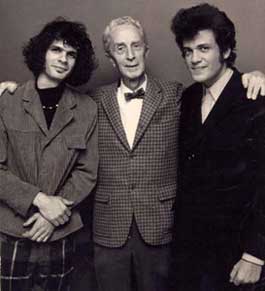 Robert Crumb did our Cheap Thrills album cover, of course, but, then, for our other albums we could have had Mr. Rockwell do one, Al Hirschfeld (the line king) do another, and David Levine do a third. Well, maybe next time. Anyway, I loved working with Michael and Nick at those early Kozmic Blues Band rehearsals.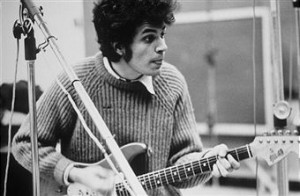 In fact, when I did the guitar part on Little Girl Blue at the Black Rock in New York, Michael was right by my side guiding me through the chord changes.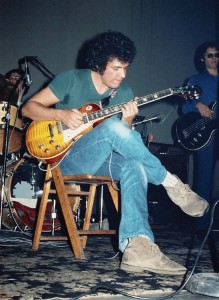 He was always helpful, lavish with praise and very supportive. Mike did the slide solo on One Good Man, but didn't credit himself. Maybe because of contractual obligations elsewhere ?
When Dylan went electric at Newport, Michael Bloomfield was the main man. One of the great scholars of the guitar. What can I say ? I miss the guy.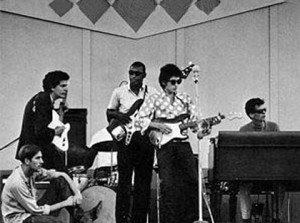 In the 1950s, the Cedar Tavern in Manhattan was the artists' watering hole.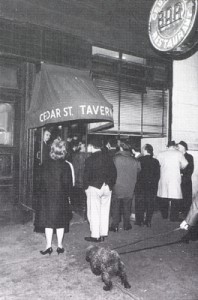 The drinks were cheap and it was close to lofts and studios. Jackson Pollock was there. Willem de Kooning, Lee Krasner, everybody from that abstract expressionist scene was there, really. I was in the Cedar Tavern once and said the word "divisive," rhyming it with "dismissive," and the most beautiful woman whirled around on her stool and said, "That's the first time I ever heard any one pronounce that correctly." (To this day, I'm not sure how to pronounce "divisive" and say it differently each time, but each time, you may be sure, I think of that beautiful woman.)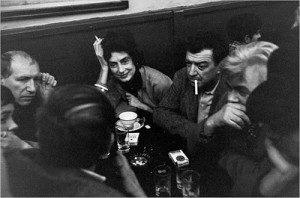 Le Roi Jones, as he was known then, and Diane Di Prima, probably my favorite beat poet, in The Cedar Tavern.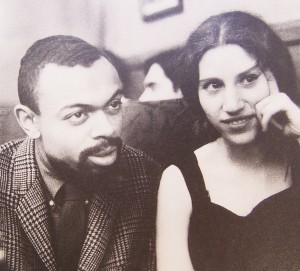 Carl Solomon, Lawrence Ferlinghetti and Allen Ginsberg, typical denizens of The Cedar Tavern.
Mickey Ruskin founded Max's Kansas City at 213 Park Avenue South (Seventeenth Street) which, despite the higher prices and the greater distance from the painters' lofts, became the artists' locale for the 1960s as The Cedar Tavern was for the 1950s. Big Brother and the Holding Company went often to Max's and I practically lived there in the 1970s, because I actually lived in a loft quite close by on Twentieth Street, just down the block from Danny Fields. Mickey cashed my checks and put up with a lot of nonsense from me. I used to sit at the bar and draw the sculptures. Here is Mickey Ruskin (right) with John Chamberlain.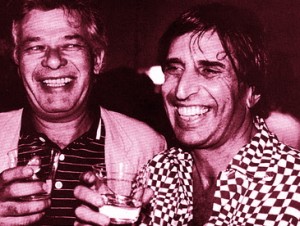 Dorothy Dean always sat by the door at Max's. She was the guardian of the gates. She told me once or twice that she had danced The Tennessee Waltz in Tennessee with Tennessee Williams.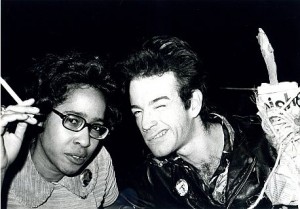 Dorothy was once a fact checker at The New Yorker, a fact that impressed me greatly. She hung out with a lot of gay men, but she hated the term "fag hag," so called herself a fruit fly.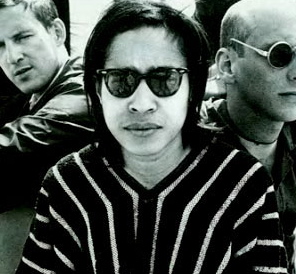 Dorothy was one of The Factory people and she was in several Warhol films. Here she is inspecting Norman Levine while being serenaded by Eric Anderson.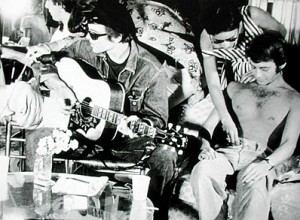 I liked the clientèle at Max's, even the ones who weren't as notorious as these characters below. Andy Warhol held court in the back room of the restaurant. Tim Buckley was a great guy, just like his son in many ways.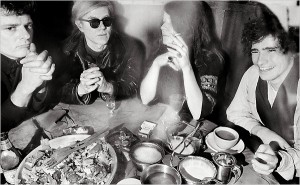 Debbie Harry, already quite beautiful, was frequently our waitress and she was a good one.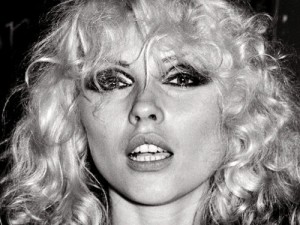 Lenny Kaye did his time at Max's. He had roughly the same relationship with Patti Smith that I had with Janis Joplin.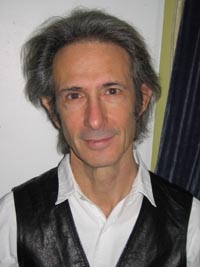 Lenny is soulful, very intelligent, writes books, teaches at Rughers, I believe, and is just an all around good man.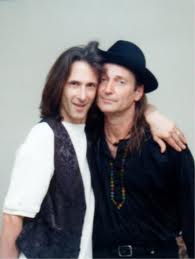 Danny Fields, an "executive at Elektra," as he is often billed, has been a kind of PR man for Max's since it opened. Danny brought Jim Morrison to the restaurant, and he introduced Iggy Pop to David Bowie there. Here Danny is with Tammy Faye Starlight.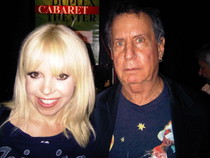 And somewhat earlier with Nico from The Velvet Underground.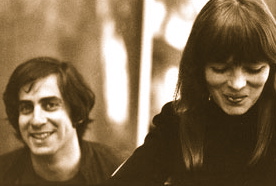 Many people at Max's were quite well known and many were not, but all were interesting. It was quite a scene. Some of the people in this photograph are: David Bowie, Danny Fields (hey, Danny, where are you now?), Robert Mapplethorpe, Jim Morrison (peeing in a bottle), Lou Reed, Patti Smith. I'm there too. I think I see Lenny Kaye. We're not posing. This is a typical Max's scene out on the sidewalk on a summer night. David Bennett Cohen is there.
It's funny what you remember about a place. I'll bet that everyone who went to Max's remembers the little bowls of dried garbanzo beans (chick peas). Everyone ate them like candy while they talked. Very salty, so of course they needed washing down with something.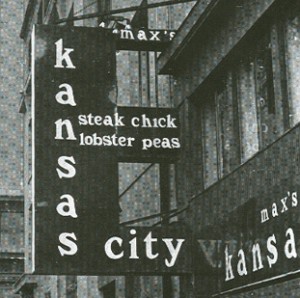 And now a thank you to Donna Patterson and Anthony Edman for your help on this history. It is much appreciated. Donna is trying to be anonymous, so don't remember her, OK?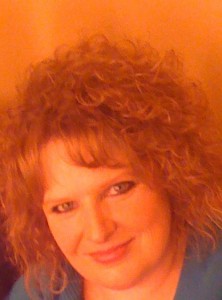 Ant Knee, thank you always for being a good friend.

Part Six next week. See you then.
Sam Andrew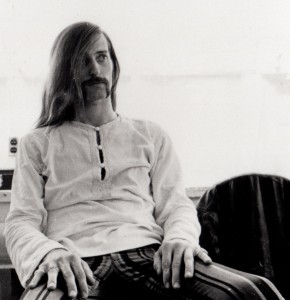 Big Brother and the Holding Company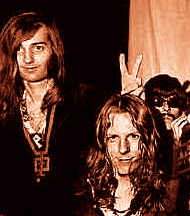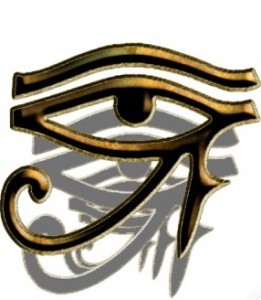 ____________________________________________________________________