Clerisy: German clerisei Latin clericia Educated people as a group, scholars.
"After the Revolution, a learned body, or clerisy as such, gradually disappeared." Samuel Coleridge 1834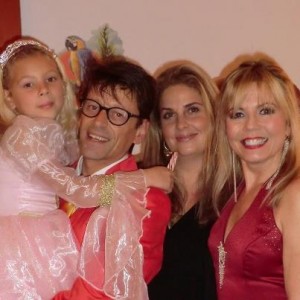 Nova is new and no va is "it doesn't go," so you might want a Nova but you don't want it to no va. This is not a trivial consideration if you are trying to sell cars in South America.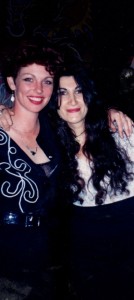 Because of snowfall, for a few weeks each year K-2 is taller than Mount Everest.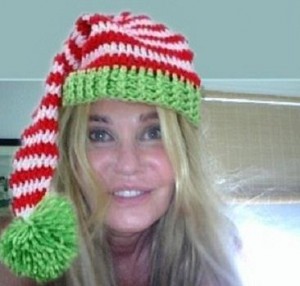 The D in D-day stands for "day." The French for D-day is J-jour. Peter Albin was born on D-day.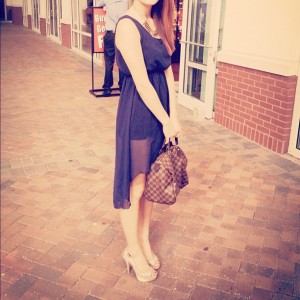 The earliest document in Latin in a woman's handwriting is an invitation to a birthday party from the first century CE. This was found in either Hadrian's or Antonine's wall, I can't remember which. Hadrian's, I think.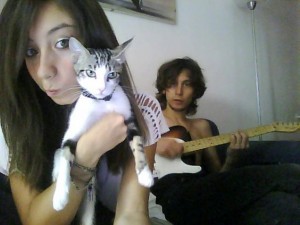 The most common given name in the world is Mohammed.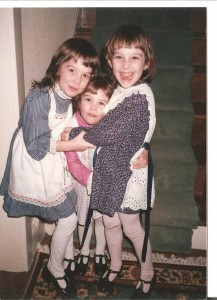 Drinking water after eating reduces the acid in your mouth by 61%. You ever get the feeling that they just make these statistics up as they go along?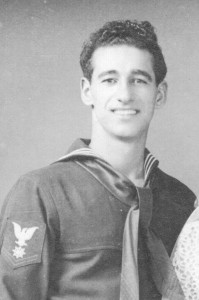 The McDonald's at the Skydome in Toronto is the only one in the world that sells hot dogs.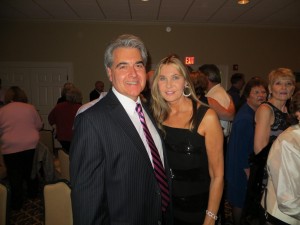 Canadians don't pronounce the second 't' in Toronto. This is one of the tests they use in spy movies.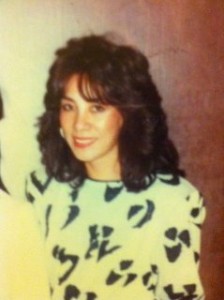 The citrus soda 7-Up was created in 1929. 7 was selected because the original containers held seven ounces. "Up" told you which way the bubbles go.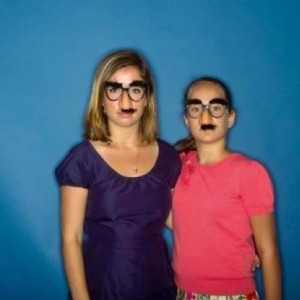 In Denmark, they found out that Carlsberg lager tastes best at 510 to 520 cycles per second. Let's see, A is 440, so that would make it… hmmm, let me think about that.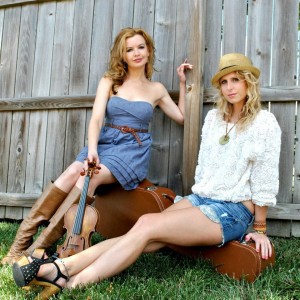 Australian chemist John Macadamia discovered the Macadamia nut, probably because he was one.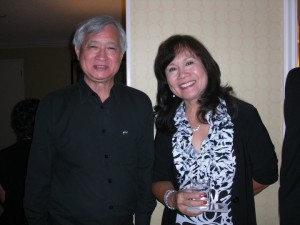 Awww, no, really? Eating raw onions is good for unblocking a stuffed nose.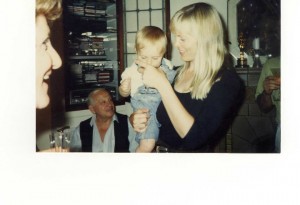 Pomology is the study of fruit. Once in Ravenna, I wanted to ask for the red fruit behind the counter and said, "Poma?" "Mela," she said, not unkindly. Well, it's pomme in French.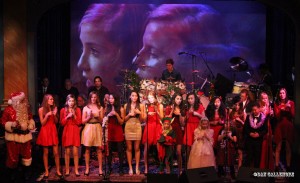 Adam and Eve might have eaten an apricot. More plentiful there near Baghdad where they lived.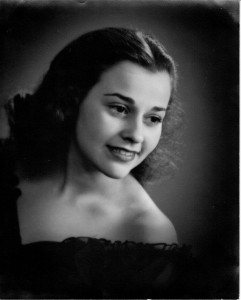 Somebody alert the Who: There are more brown M&Ms in plain M&Ms than in peanut M&Ms.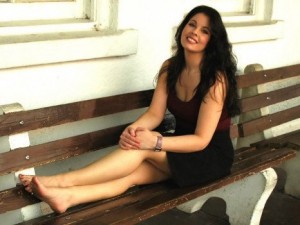 Two million different combinations of sandwiches can be created from a Subway menu. I stick with one, Veggie Delight, or whatever you call it. Elise and I split a foot long, and make of that what you will. Lots of mayonnaise and mustard on whole wheat.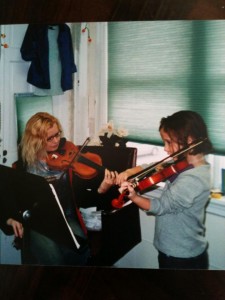 Jung and easily Freudened: Fortune cookies were invented in America by Charles Jung in 1918.
An army travels on its stomach: Almost 425, 000 hot dogs and buns and 160,000 hamburgers and cheeseburgers were served at Woodstock '99.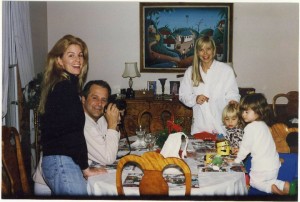 Passing wind? Astronauts are not allowed to eat beans before they go into space because passing wind in a space suit damages it.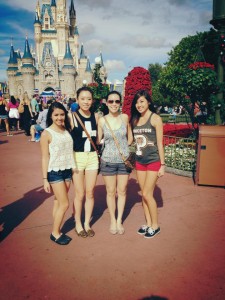 My friend Andrew Perrins should know this: Worcestershire sauce is basically anchovy ketchup.
Because it feels so good when I stop: In every deck of cards, the King of Hearts is sticking his sword through his head. That's why he is often called the Suicide King.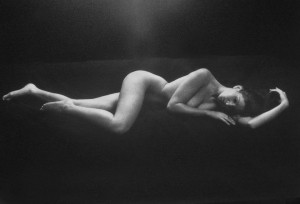 Beats the hell out of In God We Trust: A penny made in 1727 was the first to bear the words United States of America. It was also inscribed "Mind your own business."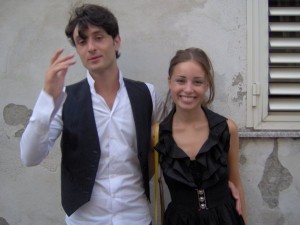 Also dicey for doing business in South America… Colgate in Spanish means "go hang yourself."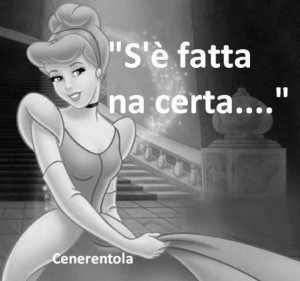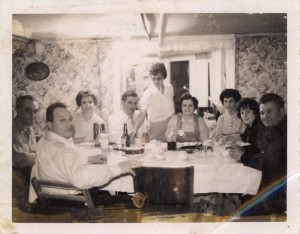 Something to remember when you're tuning your alto saxophone: Most toilets flush in Eb.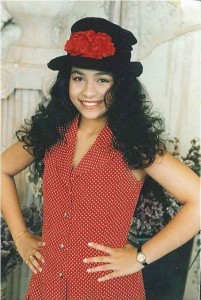 Jeans were named after Genova, Italia, and denims were named after de Nîmes. And we in Big Brother and the Holding Company just did interviews at our old house in Lagunitas, which is now owned by the very gracious heirs to the everybody wearing copper studded trousers enterprise.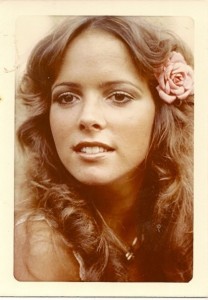 If done perfectly, any Rubik's Cube combination can be solved in seventeen turns.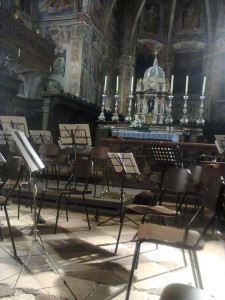 Camera shutter speed B stands for "bulb."
Oops! The Ramses brand condom is named after the great Pharaoh Ramses II, who fathered more than 160 children.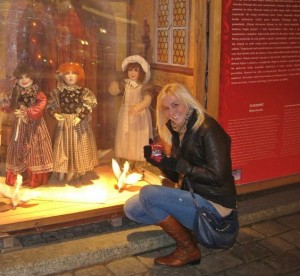 I must be in the other 32%: According to a market research survey, 68% of consumers who receive junk mail actually open the envelopes.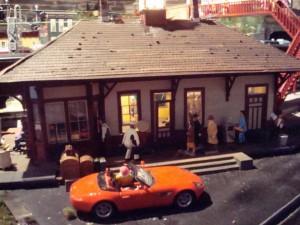 I am so sorry to see her go: In Alaska, it is illegal to shoot at a moose from the window of an airplane or other flying vehicle.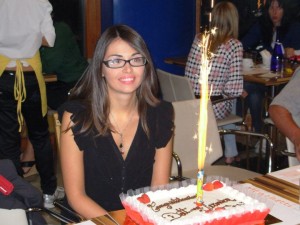 The Midwaste: In Indiana, it is illegal to ride on any public transportation for at least thirty minutes after eating garlic.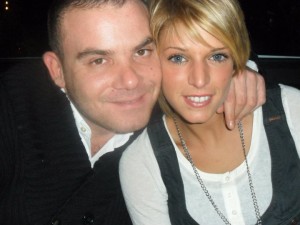 Well, who says they're wrong? Sumerians thought that the liver made blood and the heart was the center of thought.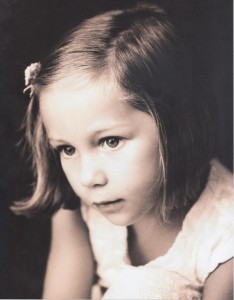 The things that happen in Okinawa: In 1281, the Mongol army of Kublai Khan tried to invade Japan but they were ravaged by a hurricane/typhoon that destroyed their fleet. This typhoon was called "divine wind," (KamiKaze) by the Japanese.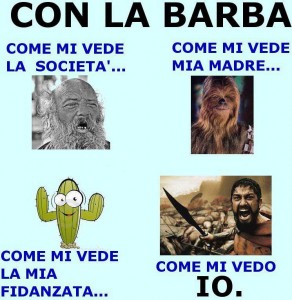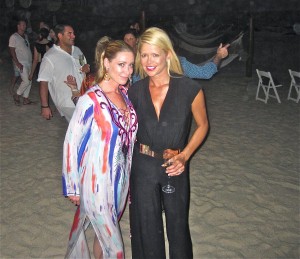 So much for malpractice suits: Surgeons in ancient Egypt who lost a patient during an operation had their hands cut off.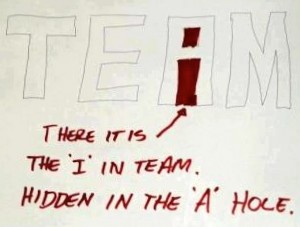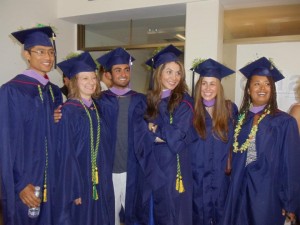 What about bees? Romans believed that birds mated on 14 February.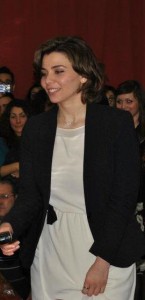 Hey, mama was American: Winston Churchill was born in a ladies' room during a dance.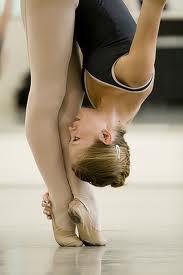 People in their 20s are going to ask, what is that? Kotex were first manufactured as bandages during World War II.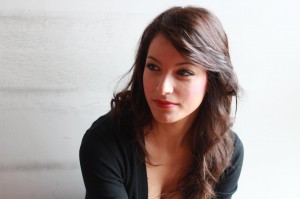 So, THAT'S why: When the Titanic sank, there were seventy-five hundred pounds of ham onboard.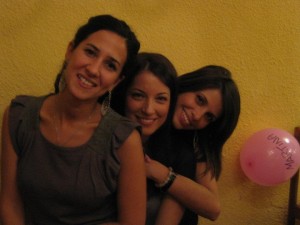 Robert E. Lee was the only person to be graduated from West Point without a single demerit.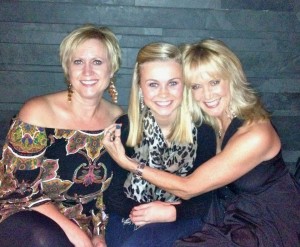 They made them way before that: Evidence of shoemaking exists as early as 10,000 BCE.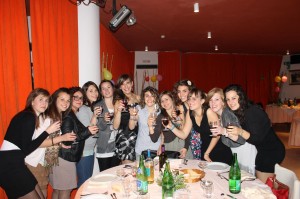 Los flamencos: The Spanish Inquisition once condemned the entire Netherlands to death for heresy.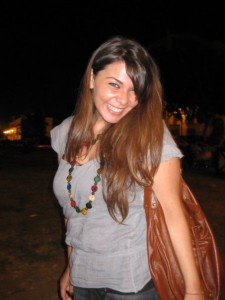 So, why is there no Saint Euripides? Euripides was the first person on record to denounce slavery.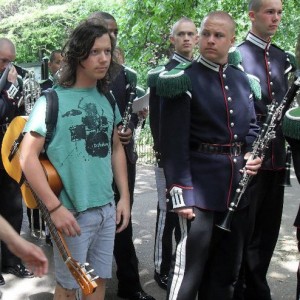 Taphyphobia, fear of the tomb, all the Victorians had it. The fear of being buried alive. This was the reason for the graveyard shift. They wanted to make sure someone was there all the time… just in case.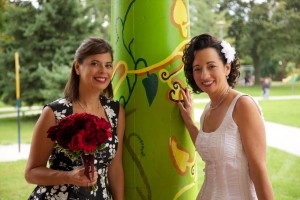 Makes me think of my mother: Het Wilhelmus, the national anthem of the Netherlands, is an acrostichon, the first letters of each of the fifteen verses represent the name Willem Van Nassov. The Netherlands and the United States both have anthems that do not mention their countries' names.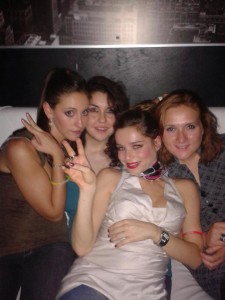 The highest motorway in England is the M62 Liverpool to Hull. It reaches 1,221 feet above sea level over the Saddleworth Moor.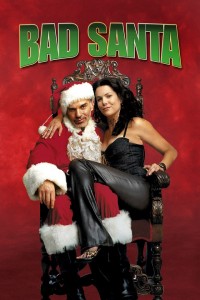 We'll see: The Hoover Dam was built to last two thousand years. The concrete in it will not even be fully cured for another five hundred years.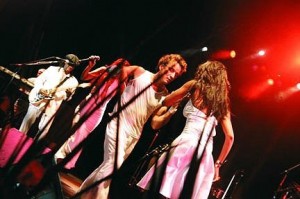 Now, if we could only get Sarah to do that: The University of Alaska stretches across four time zones.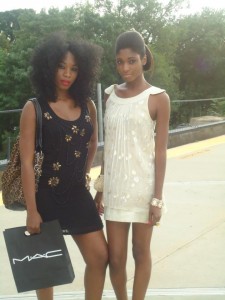 And the town of Blaine has five letters. Think about that: If you divide the Great Pyramid's perimeter by two times its height, you get pi to the fifteenth digit.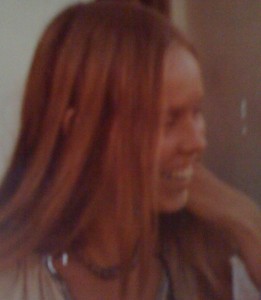 Sigh of Relief department: Three Mile Island is only 2.5 miles long.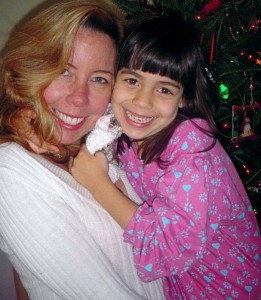 America, fuck yeah! Central Park is nearly twice the size of Monaco.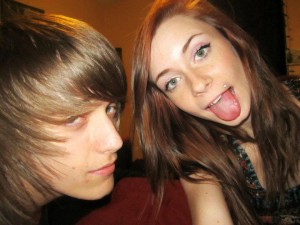 Maine is the toothpick capital of the world.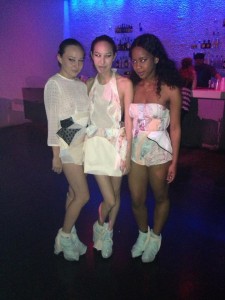 If you lived in a monastery, these hours would be important to you: matins, lauds, prime, tierce, sext, nones, vespers and compline.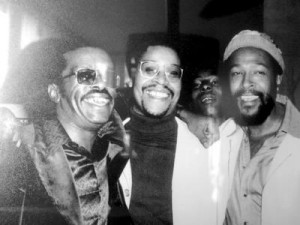 Oh, yeah? There's one in Italy that has a vial of the Blessed Mother's milk: A temple in Sri Lanka is dedicated to one of the Buddha's teeth.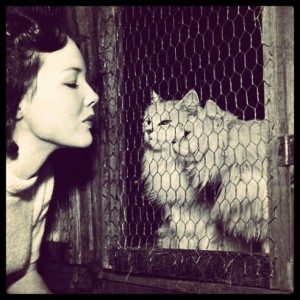 Ain't life grand? The three most valuable brand names on earth are Marlboro, Coca-Cola and Budweiser.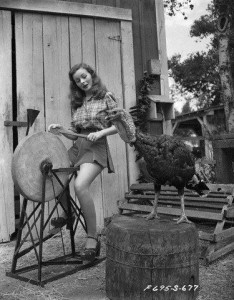 You sure it's not more? What about Congress? Organized crime is estimated to account for 10% of the United States' national income.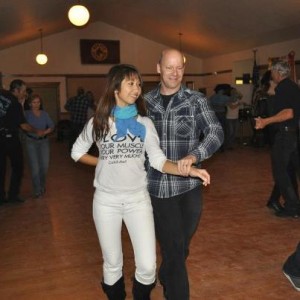 Baseball's home plate is seventeen inches wide.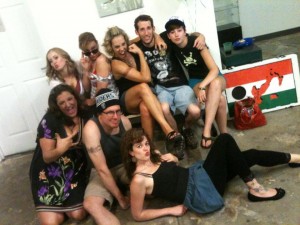 Soccer is played in more countries than any other sport.
You have a better idea? Ben Hogan's reply to a question about how to improve one's game: Hit the ball closer to the hole.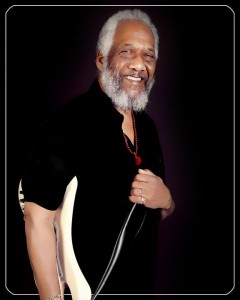 Boxing rings used to be round.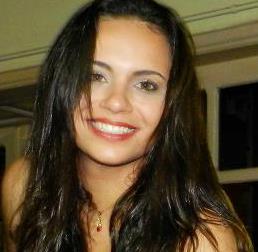 A hockey puck is one inch thick.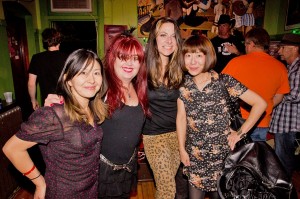 \
Oh, come on, you can do better than that. The only bone not broken so far during any ski accident is the one located in the inner ear.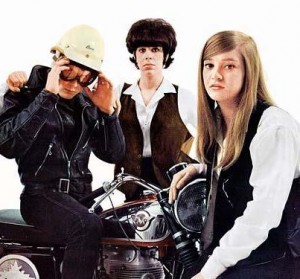 Leonardo da Vinci invented the scissors, and they were probably left handed since he was.
Something I've always wondered about… An inch of snow falling evenly on one acre of ground equals about 2,715 gallons of water.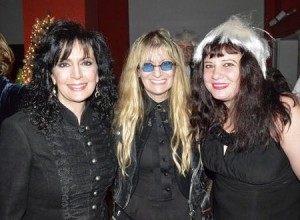 You'd think that would damage his space suit. Buzz Aldrin was the first man to pee his pants on the moon.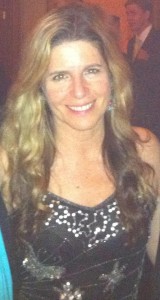 You can add this to that 55 limit: Earth is traveling through space at 660,000 miles per hour.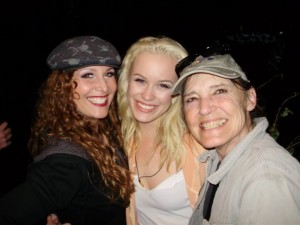 They are seriously underestimating the singularity: Experts at Intel say that microprocessor speed will double every eighteen months for at least ten years.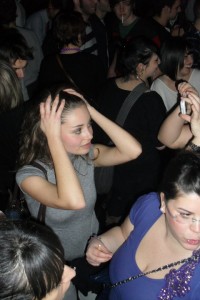 Vegetarian alert: The Venus Flytrap can eat a whole cheeseburger.
It takes one fifteen to twenty year old tree to produce seven hundred paper grocery bags.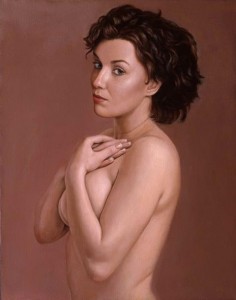 The electron is the fastest thing in the world. That's what the U.S. Bureau of Standards says anyway.
Iron nails cannot be used in oak because the acid in the wood corrodes them.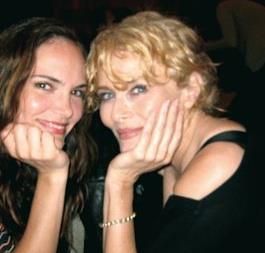 A jiffy is an actual unit of time: 1/100th of a second.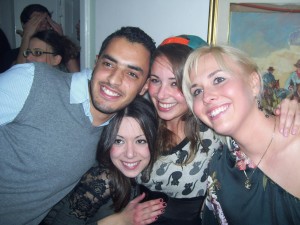 A baby bat is called a pup.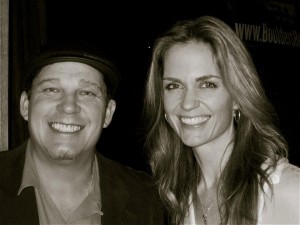 Every single hamster in the United States comes from a single litter captured in Syria in 1930.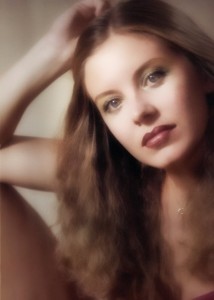 The male fox mates for life and if the female dies he remains single for the rest of his life.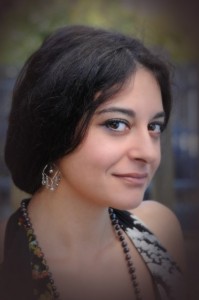 The female fox, however, is differently constructed. If her mate dies, she finds a new one.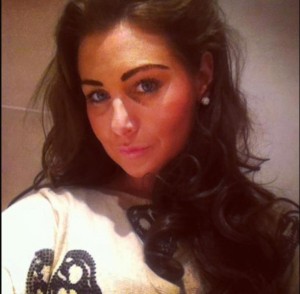 Eighty percent of the creatures on this planet have six legs.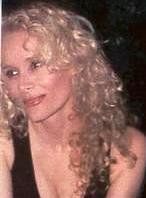 The male gypsy moth can smell the virgin female gypsy moth from eight miles away.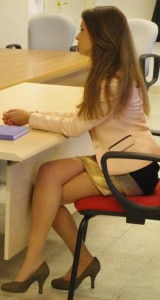 Mosquitos are attracted to people who have recently eaten bananas.
Toads don't have teeth, but frogs do.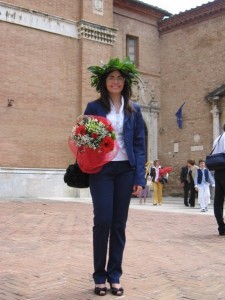 A newly hatched crocodile is three times as large as the egg from which it has emerged.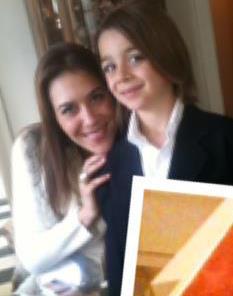 Snakes can digest bones and teeth, but not fur or hair.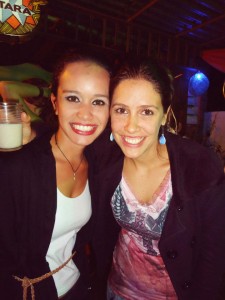 A group of finches is called a charm, and right now there is a charm outside my window.
Difficult for a pig to see a charm of finches. It is physically impossible for swine to look up at the sky.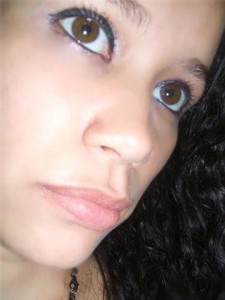 Dinosaurs lived on earth seventy-five times longer than humans have so far.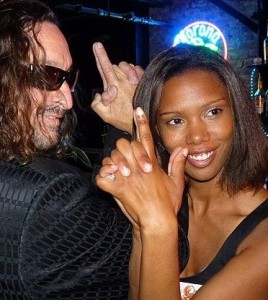 The Latin name for moose is alces alces.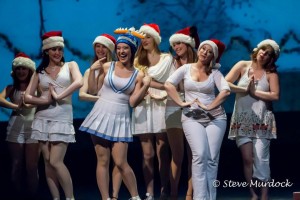 That cat around your house can hold her tail vertical while she walks, but wild cats can't.
The killer whale isn't a whale at all. It's the largest member of the dolphin family.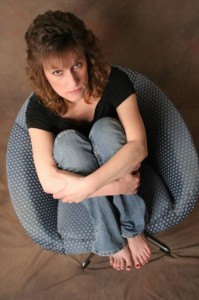 Priorities: The eyes of some birds weigh more than their brains, and their feathers can weigh more than their bones.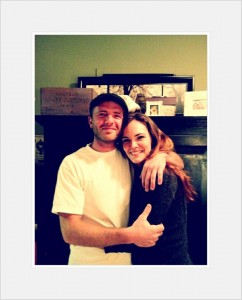 The male bellbird of Central and South America makes a clanging sound like a bell which can be heard from miles away. The loudest bird in the world.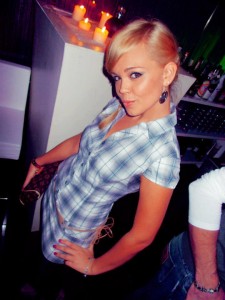 Albatrosses can sleep even when they're flying.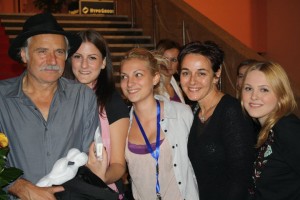 The great horned owl can turn its head 270 degrees.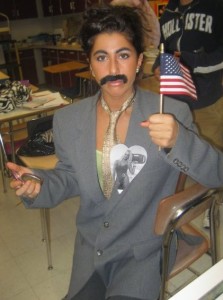 There are more species of fish than mammals, reptiles and birds combined.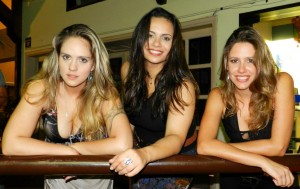 Tuna swim nine miles an hour forever, really. They never stop because if they stop they suffocate. They need water moving past their gills. A fifteen year old tuna has probably traveled a million miles in her lifetime.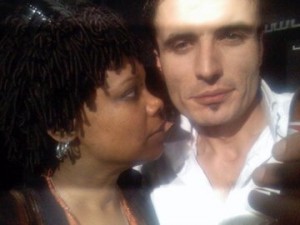 Dolphins jump out of the water to conserve energy. Easier moving through air than water.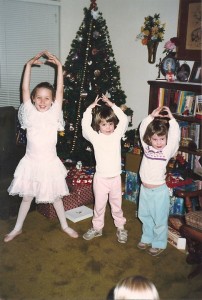 A shark doesn't even have to be born to be dangerous. An ichthyologist was bitten by a sand tiger shark embryo while he was examining its pregnant mother.
Makes sense: A male sea lion can have more than one hundred wives and often goes months without sleeping.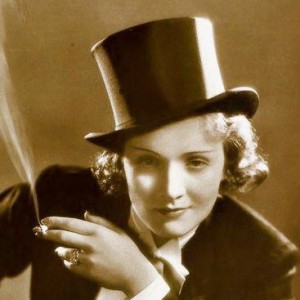 There is no record of a nonrabid wolf attack on a human.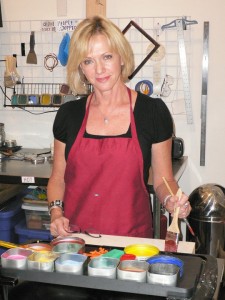 A male Indian elephant waits until he's twenty-one before he starts fooling around with a female elephant.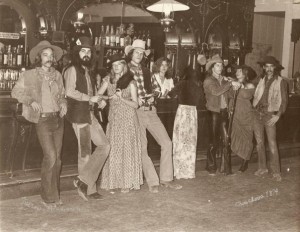 That part of the horse's foot between the fetlock and the hoof is called the pastern.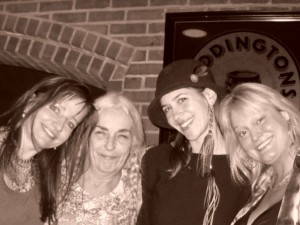 Know what a geep is? A cross between a goat and a sheep.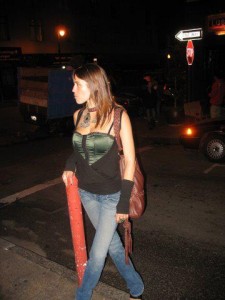 Camel's milk does not curdle.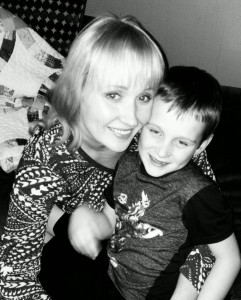 An armadillo can walk underwater.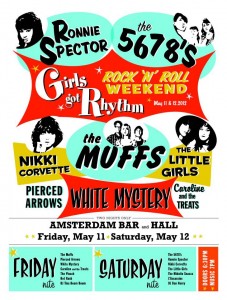 What's the definition of an optimist? A guitar player with a mortgage.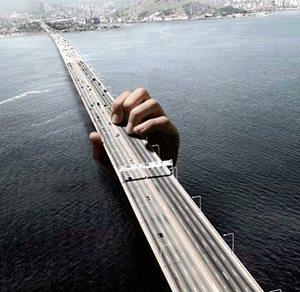 How do you make a chain saw sound like an electric guitar? Add vibrato. (That's a D chord, by the way. They must be going to the bridge.)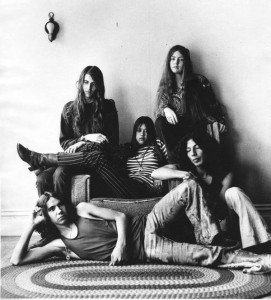 Americans spend more than $5.4 billion on their pets each year. That can't be true. We spend more than that at our house alone.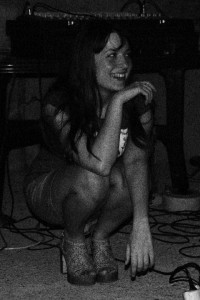 Cows in India have a Bill of Rights.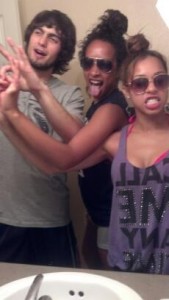 Hope the air conditioner works. It would take more than 150 years to drive a car to the sun.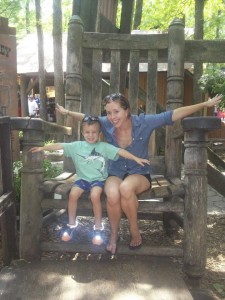 Hey, I just did that. Two out of five husbands tell their wives daily that they love them.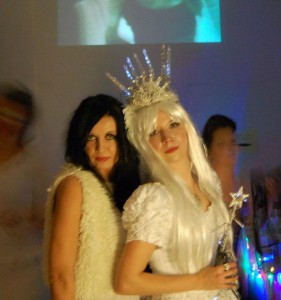 Sweden has the least number of murders annually.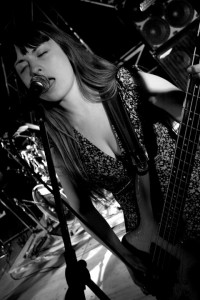 Sadistics, I mean, statistics: More than 50% of Americans believe in the devil, and about 5% claim to have talked to her personally.
It wasn't for me: the safest age of life is ten years old.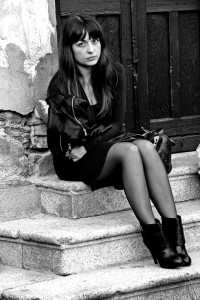 22,000 checks will be deducted from the wrong bank account in the next hour.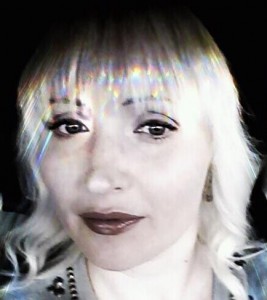 George Washington had to borrow money to go to his own inauguration.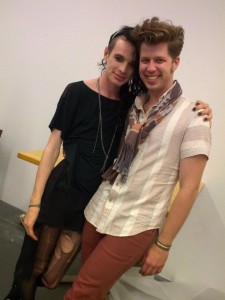 Senator Eagleton alert: Abraham Lincoln had a nervous breakdown in 1836.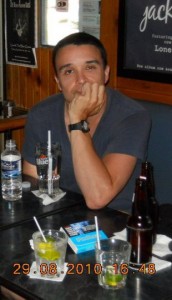 Gerald Ford was once a male model.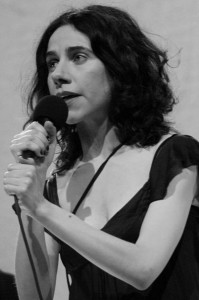 Mutti, ich bin zuhause! Ronald Reagan once wore a Nazi uniform while acting in a film.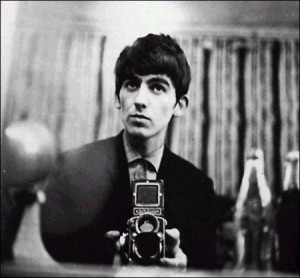 Leon Trotsky was assassinated in Mexico with an ice pick.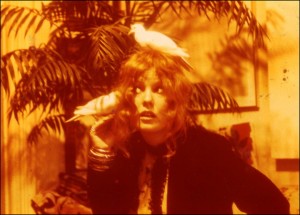 Louis XIV bathed once a year, whether he needed it or not, and he had a thousand wigs, including a special "tubby wig" for bath time. No, no, I just made that up.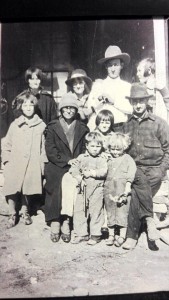 Catherine de Medici was the first woman in Europe to use tobacco. She took it in a mixture of snuff.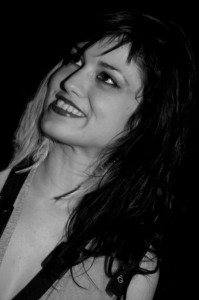 All of Queen Anne's seventeen children died before she did.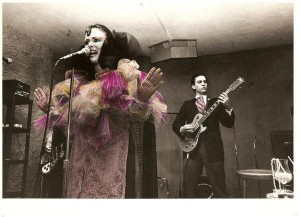 Van Gogh did it to his left ear. His Self Portrait with Bandaged Ear shows the right one bandaged because he was looking in a mirror to do the painting.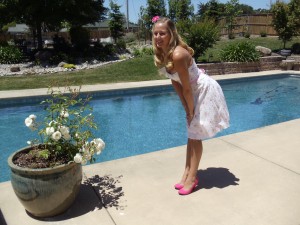 Napoleon did his battle planning in a sandbox and he was afraid of cats, who were probably doing some sandbox planning of their own.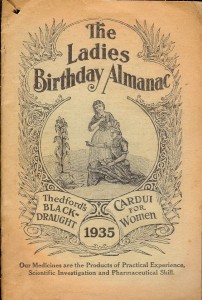 Marco Polo was born on the Croatian island of Korcula. We saw these beautiful islands when we traveled to Mostar in Bosnia.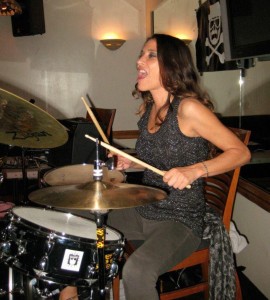 Louis Armstrong and Telly Savalas died on their birthdays.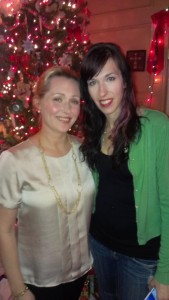 Roseanne Barr used to be the opening act for Julio Iglesias.
That's because they practiced: The Beatles performed their first U.S. concert at Carnegie Hall.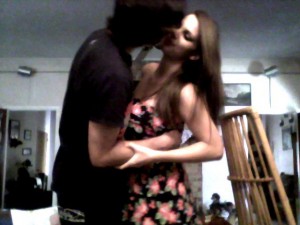 Gandhi took dance and music lessons in his late teens.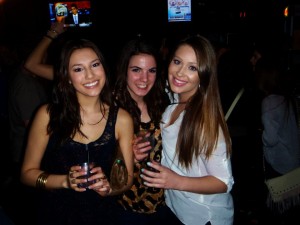 The song "I'm a Cranky Old Yank in a Clanky Old Tank on the Streets of Yokohama with my Honolulu Mama Doin' Those Beat-O, Beat-O Flat-On-My-Seat-O, Hirohito Blues" was written by Hoagy Carmichael.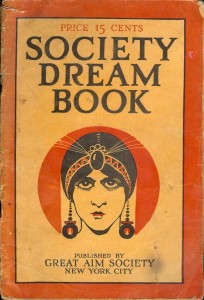 The tango originated as a dance between two men for partnering practice.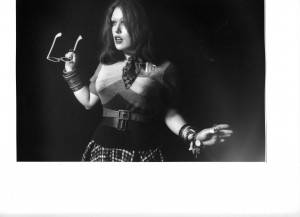 Samuel Beckett's play Breath was first performed in April 1970. The play lasts thirty seconds and has no actors or dialogue.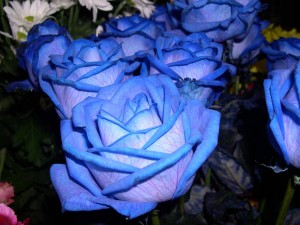 And who better? Cheryl Ladd played both the singing and talking voice of Josie in the 1970s Saturday morning cartoon Josie and the Pussycats.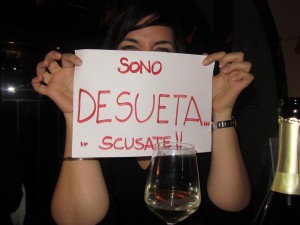 Mickey Mouse is a Scorpio.
The second unit films movie shots that do not require the presence of actors.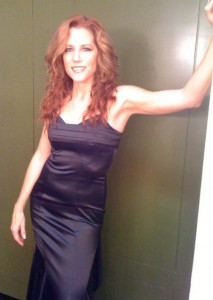 OK, well, all right, then, see you next week.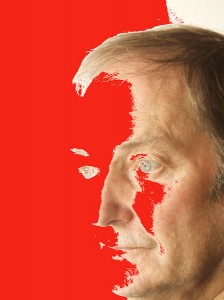 I was not at Woodstock, but I might as well have been since I wouldn't have remembered it anyway.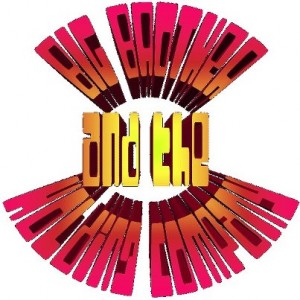 ______________________________________________