2 October 2010
Two benefits this day, one in San Rafael for the school system, the other in Petaluma, California, for the "wrongly denied" quadriplegics and paraplegics and their families. We were very proud to have played for both eminently worthy causes.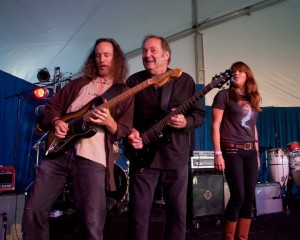 We played a set in San Rafael at 6:00 in the evening, early so we could get up to Petaluma and play there later. Tommy Castro was our host for the evening at Andy's Market out by the Loch Lomond yacht harbor.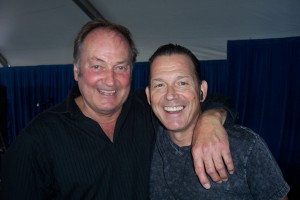 Stefanie Keys did the singing for this one.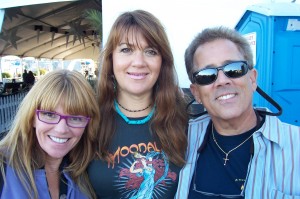 Dave Getz did the drumming.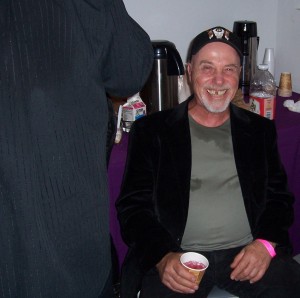 Callie Watts who sang so well with Frobeck the band who followed us in San Rafael. Very good band, reminded me a bit of Tower of Power, excellent players, good arrangements, strong vocals.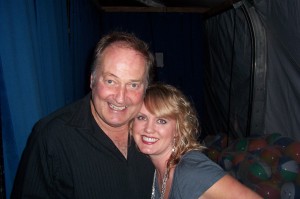 The people you meet backstage at these affairs. My, my.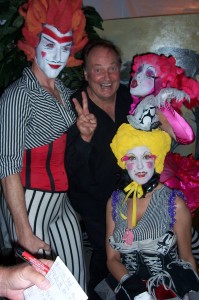 Peter Albin at an earlier benefit. I'm so glad we are doing a lot of these. That's Bonnie Hofkin in the background. I am a groupie for medical illustrators, Bonnie, Stela Mandela, Phoebe Glockner. I love them all.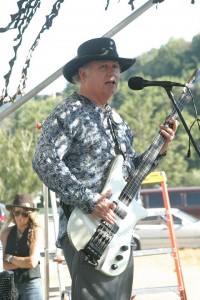 This is Shannon who wants to do Love, Janis. Tom Finch and I had a lot of fun driving around, and he really played well on both of these gigs.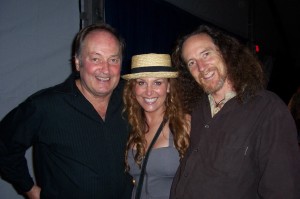 Save water, shower with a friend. Cathy Richardson working on Combination of the Two. Cathy needed a shower. She was hot, hot, hot in Petaluma. On fire.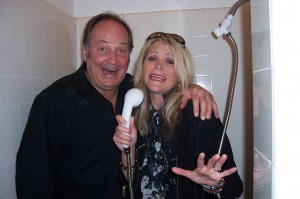 Lots of Toms and Tommys. Tommy Smothers, Tom Constanten and Tom Finch.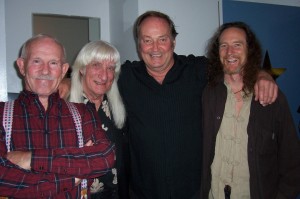 A giantess who reminds me of Jennifer Garner, lovely. Darby Gould, singer with the Starship. Cathy Richardson looking all glamorous. She was really very cute this night.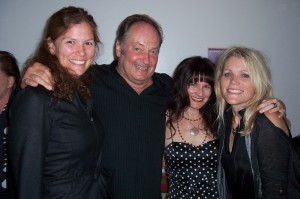 Dario Da Rold. He is trying to teach me how to look Italian.
We played in Millerton, New York, last week. This is the green room. This magnificent edifice was built in 1888.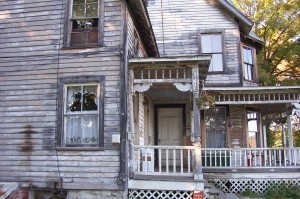 A Pit Bull and a Shih Tzu.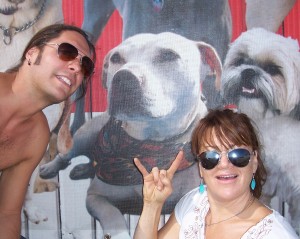 Tara Degl'Innocenti, who is also trying to teach me how to look Italian.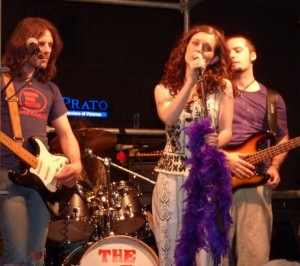 Look closely at this one.
Elise Piliwale in the middle of Maui. The road is named after her family who lived here since long before the Kamehamehas. Piliwale is the name of an ancient noble family of Hawaiians who spawned very beautiful women.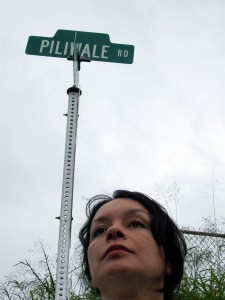 I stole this photo from Theresa Izzo, who stole it from someone, who stole it from someone, and so on and so on.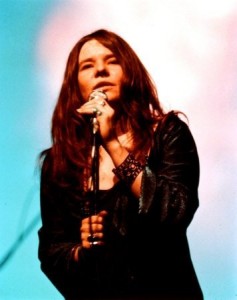 Thank you to Tommy Castro who does such good work for the San Rafael school system. Go, Tommy.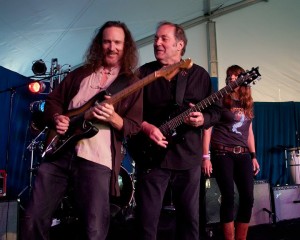 Sam Andrew
Big Brother and the Holding Company
__________________________________________________________