14 December 2011
We Made A CD.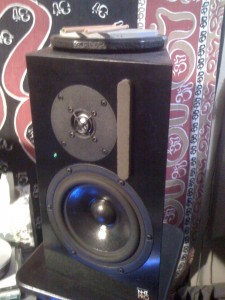 Inspiring, Interesting, enlightening, in vitro, intuitive.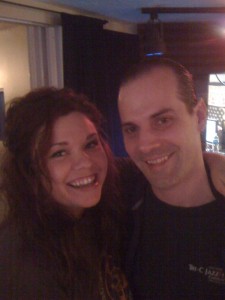 Engrossing, incipient, inclusive, infatuating, impulsive.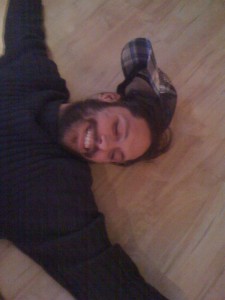 In tempo.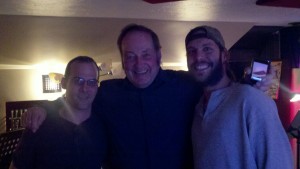 On 4 December 2011, I made my way to Cleveland, Ohio.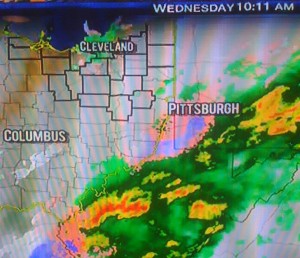 After landing at the airport, I called Holiday Inn to send me a shuttle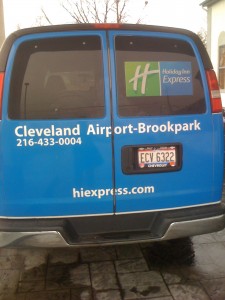 They took me to Snow Road which seemed like a good song title, so Jim Wall, Ben Nieves and I later recorded a thrash/death/progressive/groove/funk metal tune called Snow Road.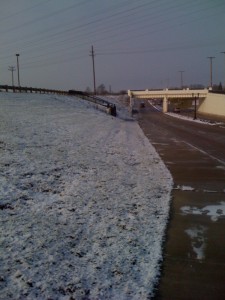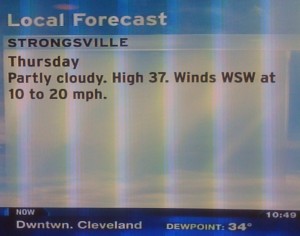 In 1965, when Big Brother and the Holding Company started playing with drummer Chuck Jones, we would often go insane for fifteen minutes with no plan at all. In Cleveland just last week, Ben, Jim and I used the same approach to record Snow Road. It is as much fun now as it was then.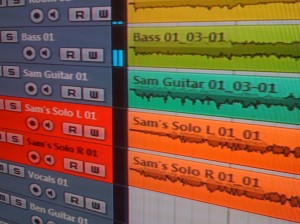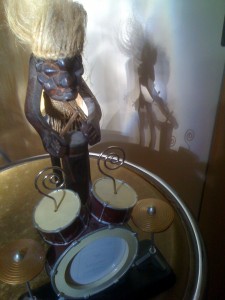 Snow Road is in Brook Park which is a part of the Big Creek Watershed in Cleveland.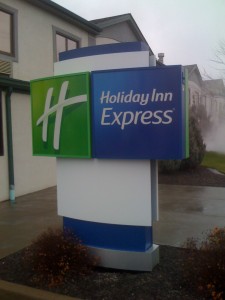 I was given a room at the end of the hall and very happy with my roll-in shower. It all seemed so Japanese with the drain in the middle of the bathroom floor.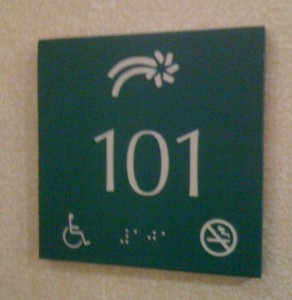 My plan was to walk the watershed to Jim's house every day.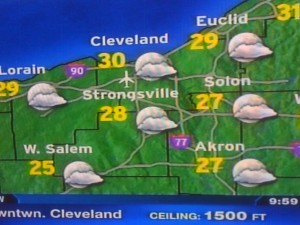 Easy, right? Educational too.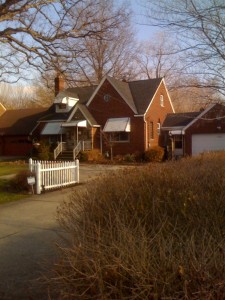 On the way to the sessions I ran into all sorts of interesting places.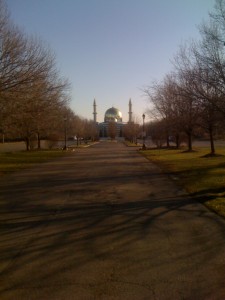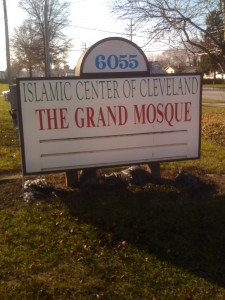 This tree in front of Jim's house sprouted from an acorn about the time the Declaration of Independence was signed.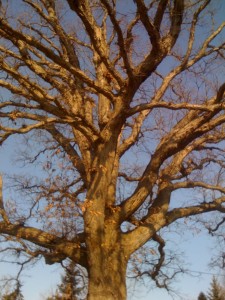 Some town officials came out and certified the tree's age with a plaque, but she stretched as she grew and the plaque disappeared. Maybe she ate it.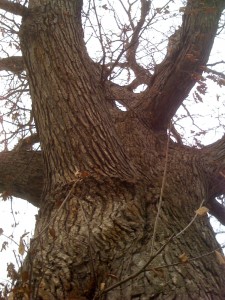 Being a rather hoary creature myself, I identified with this magnificent oak.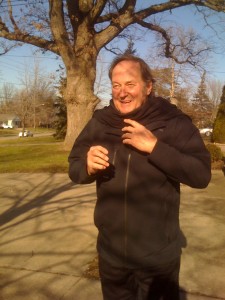 Hairy, hurried recording sessions.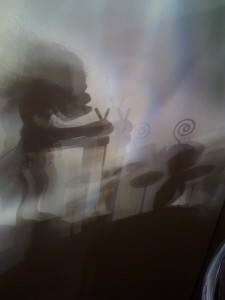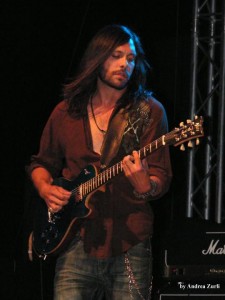 Mary Bridget Davies showed up with this bag featuring my old pal Chet Helms and his close friend Jesus in their new identities as photo buttons.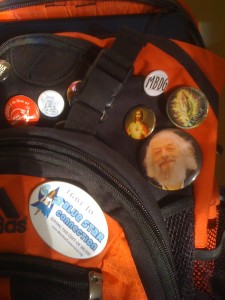 Where the magic happened.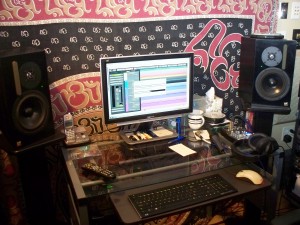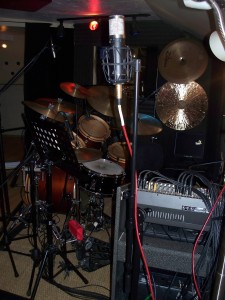 I wrote a song called Rock a Bye, Baby when my daughter was born, and then later recorded it with Kathi MacDonald. We decided to try it again here.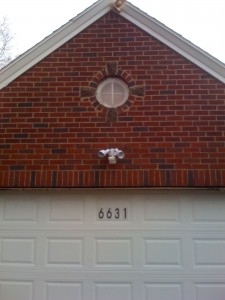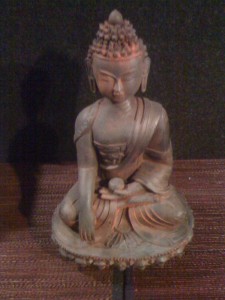 Jim's shirt.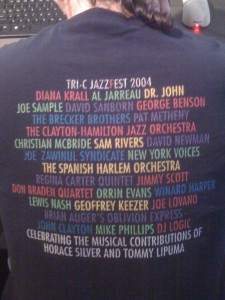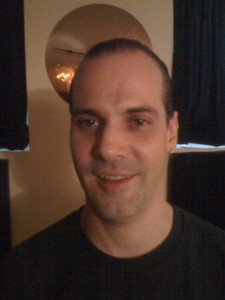 I wrote a couple of ballads that seem straight out of the 1940s, and Ben got into the spirit of it. His solos are so beautiful.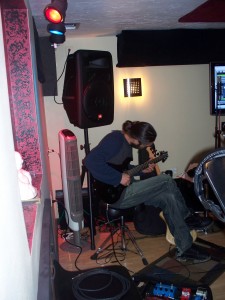 Ben played everything with this thumb. That face is a blister.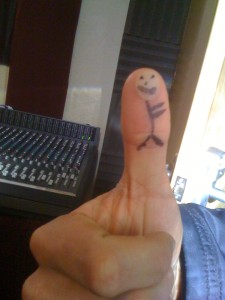 Mary Bridget Davies.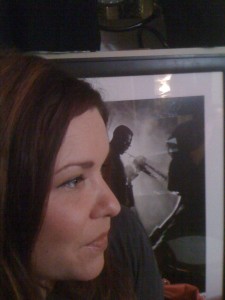 We recorded a tune called Dogs In The Rain. I wrote it with Wendy Rich, but we couldn't hear all the words, so Teressa Wilcox supplied some, and Ben Nieves, always a volunteer, added a few more.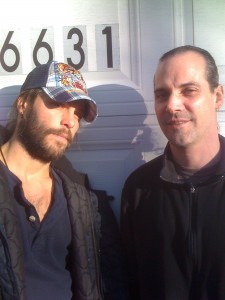 Trying to look like my dad.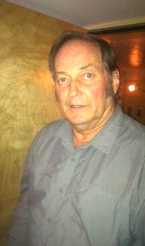 We did You've Been On My Mind Lately, a positive version of a tune that Big Brother did long ago.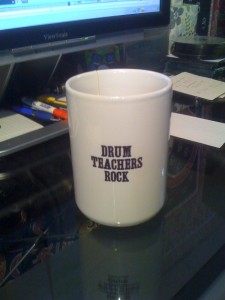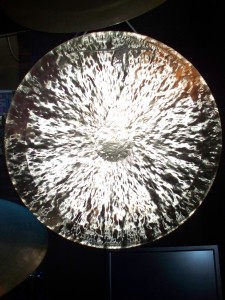 Ben Nieves does Coast To Coast On A Piece Of Toast.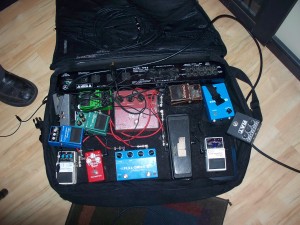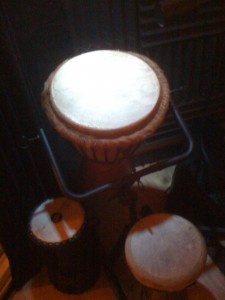 Mary Bridget sang Shining Glory. I wrote this song in the 1990s and it sounds better than ever now.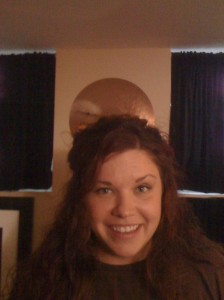 With Jim Wall.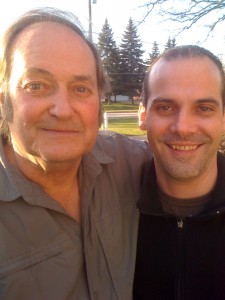 Beneath that quiet, civilized exterior lies the heart of a savage.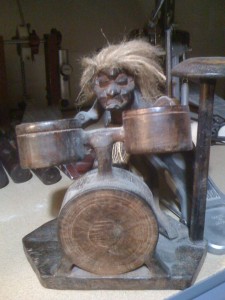 Ditto.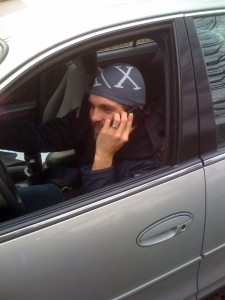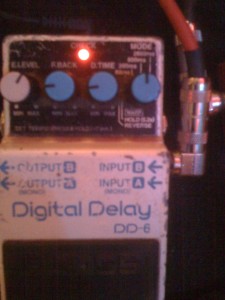 We did a song called Now. Chris Hanna is going to play piano, and Teressa Wilcox will write the words. This is a tune that I played on the piano long ago and I want Jim Wall to compose an interlude for it, some kind of bridge to another section of the tune. Not absolutely necessary, but it would be fun.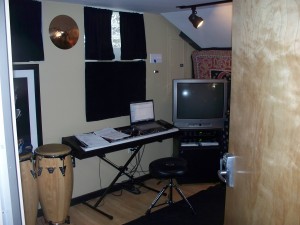 I stayed in the Big Creek watershed area of Cleveland and walked four miles every day from Brook Park to Jim Wall's house in Parma Heights. I took Snow Road for two and a half miles and then turned right on Stumpf Avenue for a mile and a half.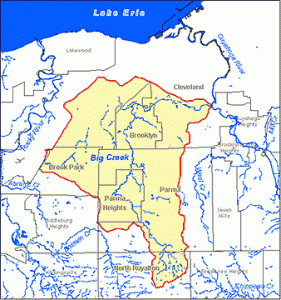 As I walked to Jim's house every day, I thought about people who traveled through these woods before me. The Erie and the Shawnee tribes were here, and the Seneca and Iroquois nations came later.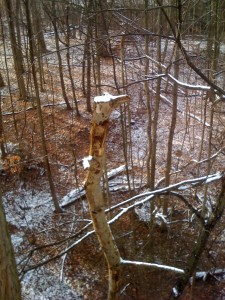 When the Iroquois arrived, they called this land Ohiyo (it is beautiful). One of the songs we recorded is called Beautiful. I wrote it a long time ago with Kim Nomad. Jim Wall helped Mary Bridget Davies decipher and complete the words to this lovely tune, which is, after all, the literal translation of "Ohio."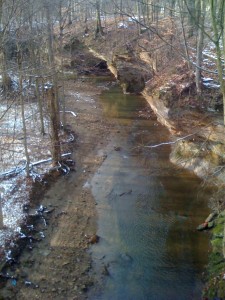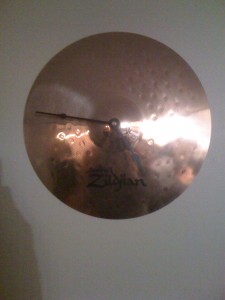 Leaf Shake Blues was fun, our only blues. I didn't write this one. I made it up. Yes, I stole that line from Janis Joplin.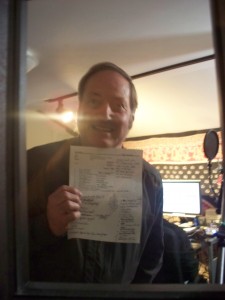 Ben Nieves and I played a song called Anxious Heart. Teressa Wilcox wrote the very beautiful words and Ben came up with a line or two. We had fun playing this one.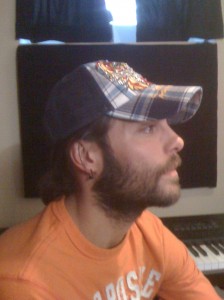 What Anxious Heart orignially looked like.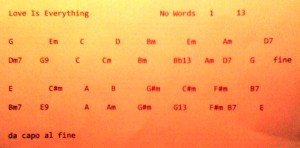 Jim Wall produced this whole session and we valued his intelligence, tact, talent. Very creative and helpful all the way.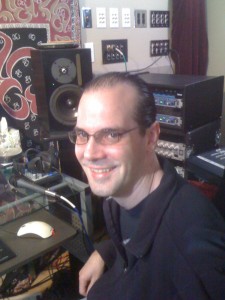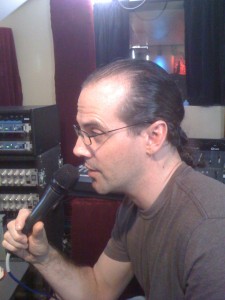 There was a spirit of cooperation and mutual respect during this recording process.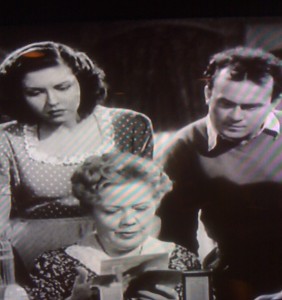 I was ecstatic most of the time.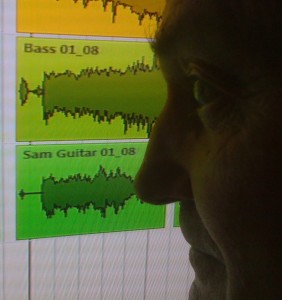 How Ben got that sweet sound on Whispers In My Mind.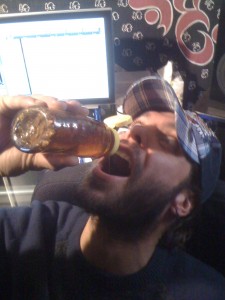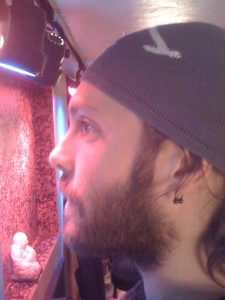 And on Fairy Tales, a tune that Wendy Rich and I wrote in Florida.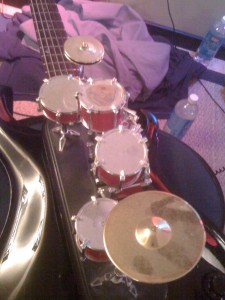 Alex Call and I wrote a song called All Things Are Equal In The Eyes of the Lord. Jim Wall supplied some words for this tune. So did Mary Bridget.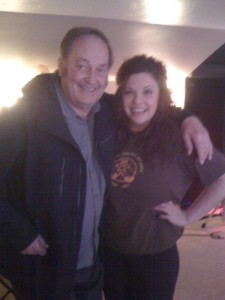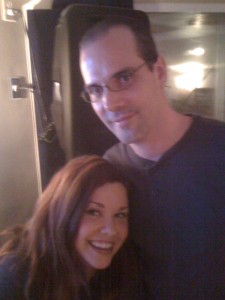 You know a tune is good when everyone wants to contribute.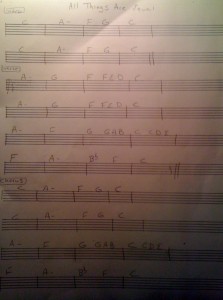 Some days were cold.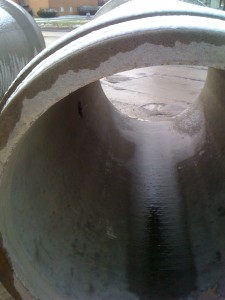 Some days were strange.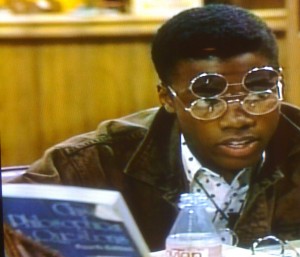 All the days were beautiful.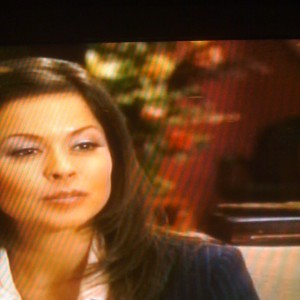 Mary worked hard on these sessions and helped pull everything together.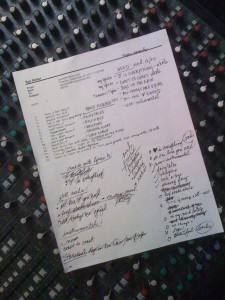 Coast To Coast On A Piece Of Toast. I wrote the title and, dammit, I'm proud of it. We all wrote the song.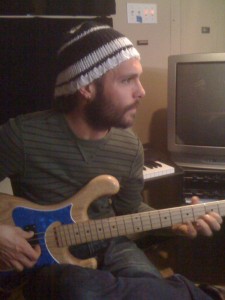 We did a song in 3/4 called All The Love You Need. I wrote this one with Gary Albright who used to play drums in The Sam Andrew Band.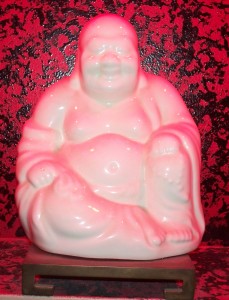 My guitar.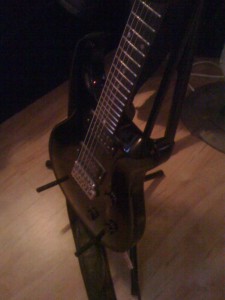 Ben's bass (which he played very well indeed).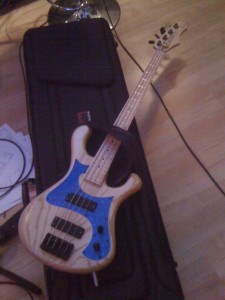 Jim Wall, Ben, Mary Bridget and I did a song called The Clap, but we're hoping that that is not the final title. Silver Bullet might be better.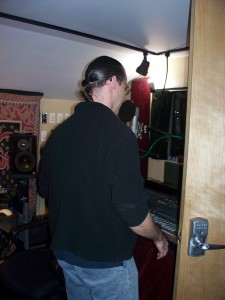 Doing a solo on The Clap.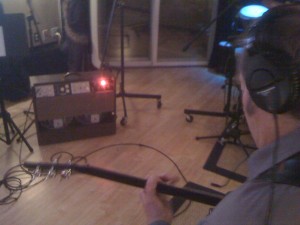 And watching the ribbons of sound.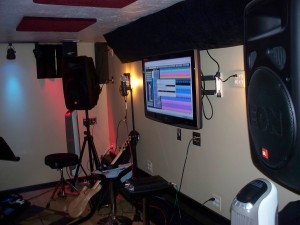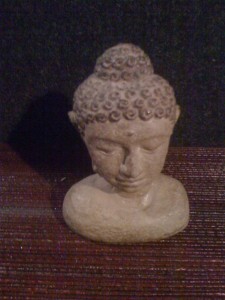 "Play it my way… or else!"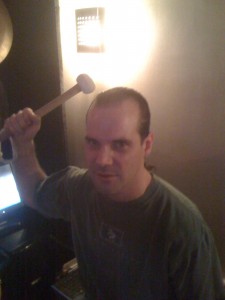 After my four mile walk to Jim's neighborhood, I would often stop for something to eat at the Udupi Café.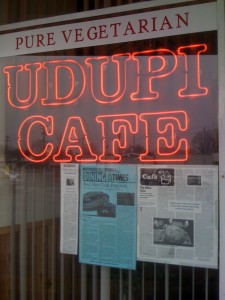 Whoops, a little late for the one o'clock band.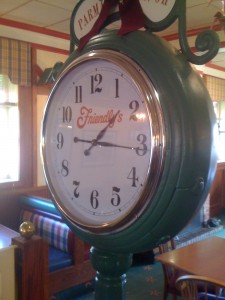 Paul Mondavi, thank you.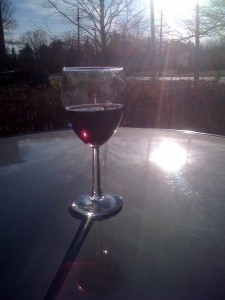 This is a season to remember that things are not always what they seem.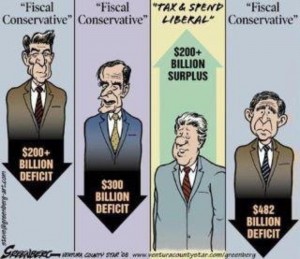 Sunrise in Cleveland and I am about to get on the airplane.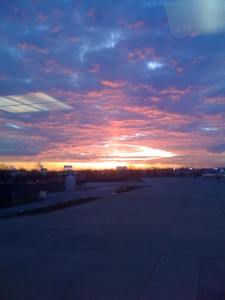 Almost home. There's the Airporter.

Home to Elise, and her dear reign, or her reindeer, or something like that.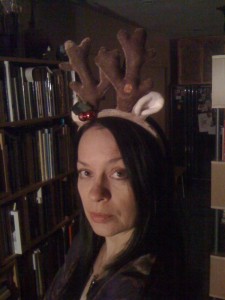 See you next week!
SamAndrew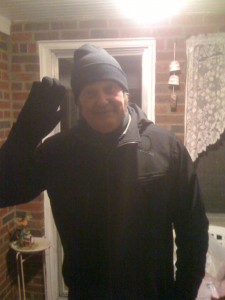 Big Brother and the Holding Company
__________________________________________________________