13 February 2011
I like the way Janis looks here. And who is that other woman? There is a kind of surreal quality to this photograph.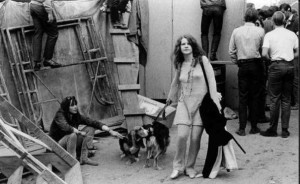 James Gurley said, "And now we have the opposite of evolution. The man who became a Monkee."
Sam Andrew Band, Sacramento, 1990s)
(Peter Tork, Aviva, Snooky Flowers, Sam, Dave Getz, Kristina Kopriva)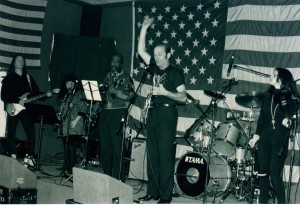 "Cave Danaos et dona ferentes." I hope I am remembering this correctly, "Beware of the Greeks, even when they are bearing gifts." (Virgil)
Anthea Sidiropoulos and Bill Laymon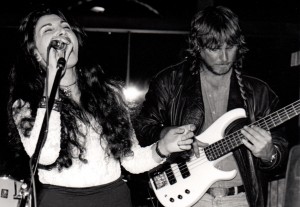 Elise in New York. 2003.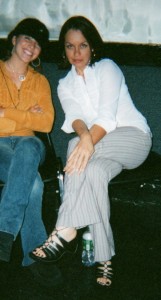 Some people will do anything to get a little reverb. James Gurley.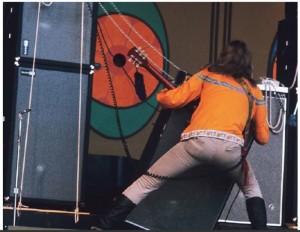 Sean Ahearn. This man is going to have us play onstage with Janis again.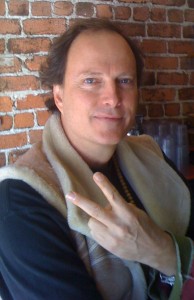 Very characteristic expression on Janis' face.
Anthea being a good Greek girl.
Elise with Jan and Danny Sullivan.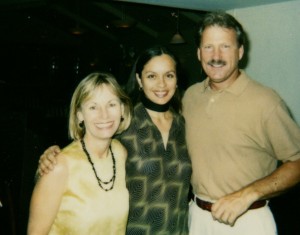 Time Is A Foolish Fancy, 11 February 2011, photograph by Max Clarke. This is Peggy Pettigrew Stewart. I have a long way to go on these.
James Gurley playing an F#.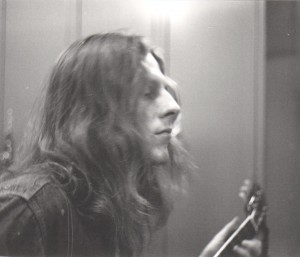 David Levy. He's always happy, enthusiastic and, why not? He's married to Solange.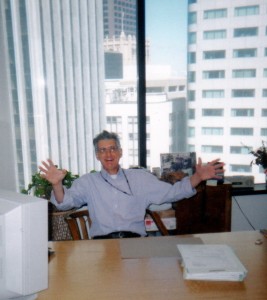 With Phoebe Snow and Peter Albin, New York, Central Park, 2003.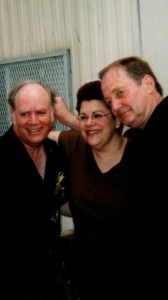 Elise and Wendy, Biloxi, Mississippi, 2000.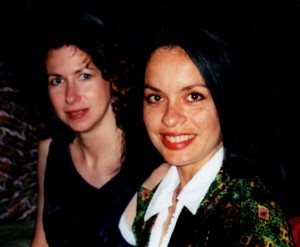 Rick Griffin created this one. Beautiful job.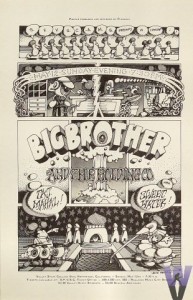 I love this music and these instruments. Australia, where there is a large Greek population.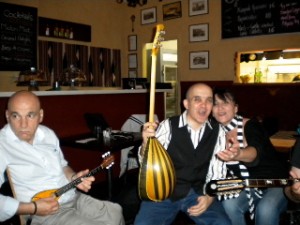 The beautiful Kim Nomad with the lovely Anthea Sidiropoulos.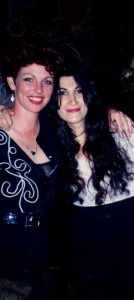 Gabriel Rabu comes from an ancient Greek Colony, Masilia, now called Marseilles. Gabriel rides a Harley, visits the Zen Center, and is a counselor. These are traits that ordinarily no two of them will go together. Oh, yes, plus, he is a good artist.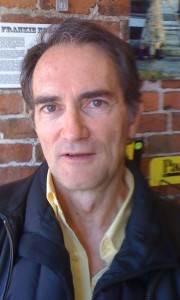 Paul Liberatore in art.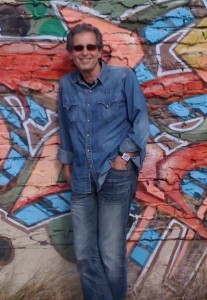 I'm playing bass here, so we're probably doing Oh, Sweet Mary.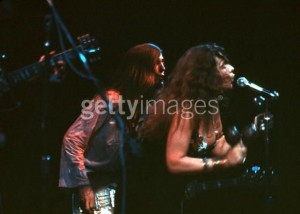 And she really is as good natured and kind as this photo suggests.
Elise 2001.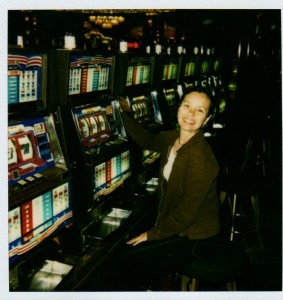 With Lisa Battle, Peter Albin, Melissa Etheridge backstage at Maritime Hall, San Francisco.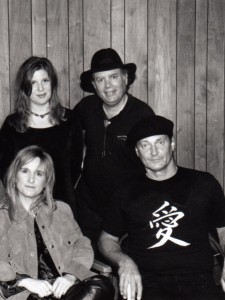 Michael Joplin. He's got her mouth, her sense of humor and her intelligence.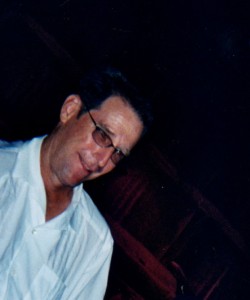 This restaurant name has a certain ring to it.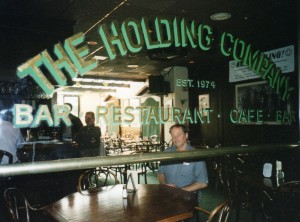 This is Joan Getz Payne, or Joan Payne Getz, not sure which. Athens.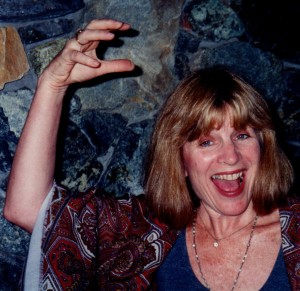 Elise had a wonderful radio program on 18th Century Italian Opera. She played some really beautiful works.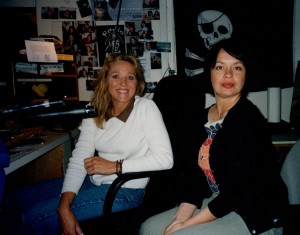 Melissa Etheridge and Laurie Shramer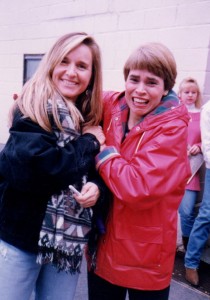 My sister Lillian Andrew, San Antonio, Texas.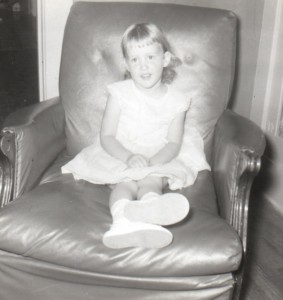 Jerry Miller has had that guitar since the late 1950s. Gibson L5.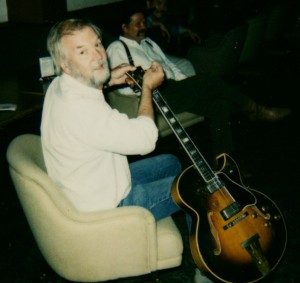 Ashley Kahn and Rob Clores. I wish I knew who the women were. Ashley writes wonderful books about jazz and Rob is a premier New York keyboard player. He worked on Love, Janis with me.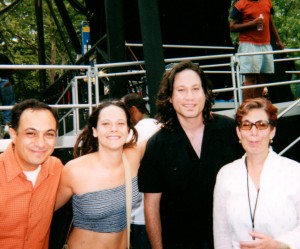 Peter Levy the plumber meets with his associates every Monday morning and reads metaphysical works, poetry, Thoreau, Washington Irving, and, really, anything that comes to mind. Peter is a famous plumber in Marin County. If you live here and own a phone book, you have Peter's name on the side of it.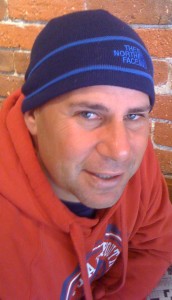 Robert Dries took this rather scary photograph.
Big Brother in Golden Gate Park. We're playing a G chord. What tune could this be? Janis and I always had a lot of eye contact onstage, and off, too, come to think of it.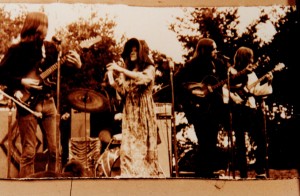 I love this photograph.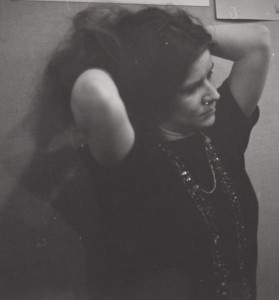 "A useless remedy. Is it true that the nose grows throughout life?" No. And neither do the ears. It's just that the rest of the head becomes smaller. Same with fingernails and hair. They don't grow after death. It's just that the rest of the body recedes. "But in some conformations," we are told, "the point of the nose is lowered." There. That'll give you something to think about.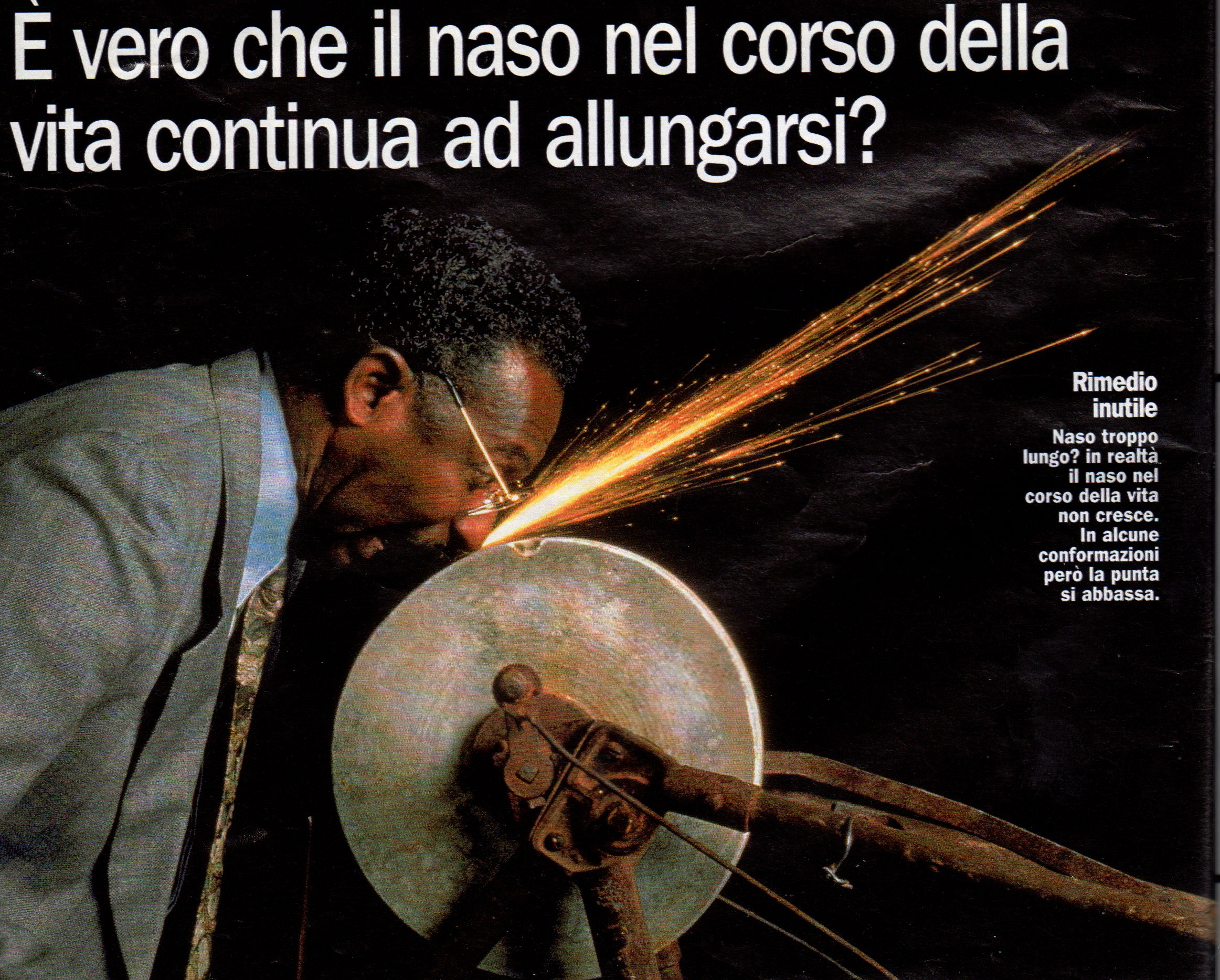 Tickle Toe. Ben Nieves and I play this song as part of the solo on Blindman. It's a good tune. Good arpeggio practice. In that solo section on Blindman, we play Limehouse Blues, move on to Tickle Toe and then to Hall of The Mountain King, all in E minor.
This is right outside the window where I paint every morning. I love to see the whole street and all the life that is there.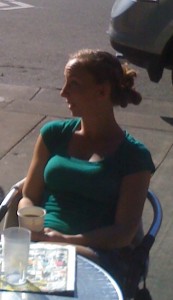 "Hey, Janis! Let's go to the bridge now, OK!"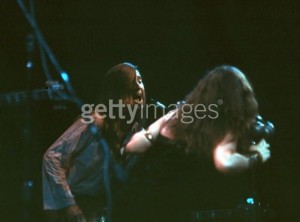 Sam Andrew Band (Horizons, formerly The Trident), Sausalito, California.
Snooky Flowers, baritone sax, and Cash Farrar, tenor. We had so much fun on these gigs.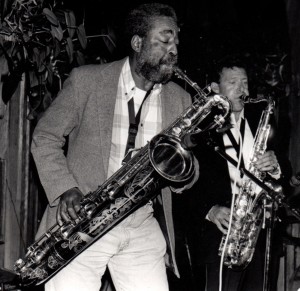 Lips standing on the bar, playing her heart out. Houston. She was the bass player in The Sam Andrew Band, Texas division.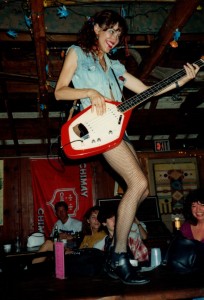 Kate Russo playing with Big Brother. I couldn't believe Kate when I met her. She was so beautiful and so talented and so natural and uncontrived. I was completely and utterly smitten.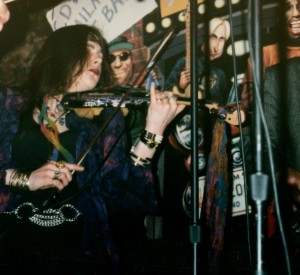 Okinawa 1949. These people are known throughout the world for their longevity. Perhaps there is a hint of this here. They are happy and good. I lived on this Island twice, and have never forgot it. (Thanks to Wesley Freeman for this photograph from LIFE.)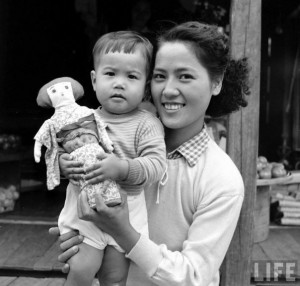 The Fallkirk Mansion, San Rafael, California. When I finish painting, I often walk up here, on this high bluff overlooking the town, facing East and South.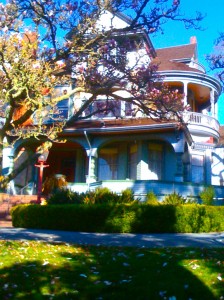 With Karlheinz Böshenz in Germany. I used to live near here in Eschwege.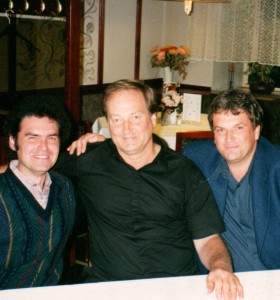 The poster for our 26 February 2011 gig. The Edge were a famous Marin County band once. They were going to make it or Huey Lewis was going to make it. The both started at the same time and place, both good.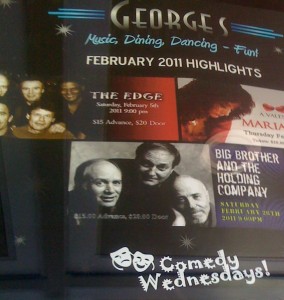 My first love. Rhoda Watson. I knew her on Okinawa. We had the whole Splendor In The Grass, Last Picture Show, Peggy Sue Got Married experience.
There are entire scenes in each of those films that exactly mirrored our time together.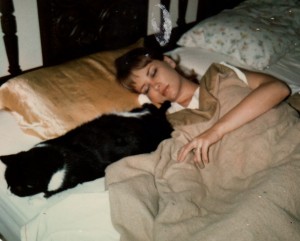 One of the many ways that people have tried to make guitars louder.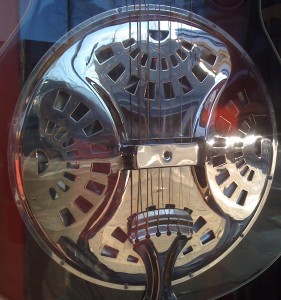 Janisu. That's what they call her here. Janisu Jopurin.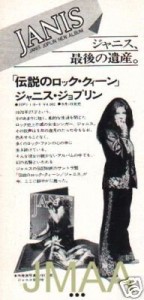 Sam Andrew Band, Continental Club, Austin, Texas, 1990s. Lips is on bass and Gloria Meehan did a lot of singing. Detroit Dave on drums. Marcia Ball came down to see us on this evening. It was a thrill to meet such a great player.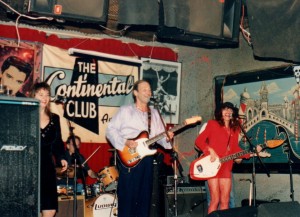 Trina Baucom and Kurt Huget. For some reason Trina is completely in focus and Kurt is fuzzy. Now, why would that be?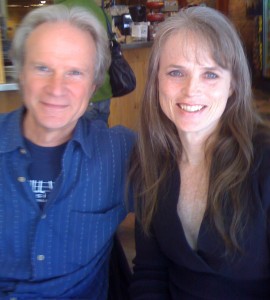 Another possible reason for Okinawan longevity. These people are having a tomb party. They come and celebrate where the dead are. My brothers and I used to investigate these tombs, one of which was quite near to our house.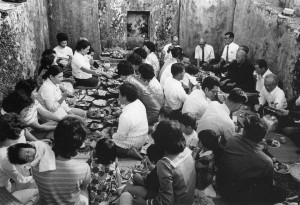 Umberto's in Little Italy, New York. Sometimes not so good for longevity. Good idea to keep your back to the wall. Excellent restaurant. The guy looking from behind the lamp post is perfect, non è vero?
Mian Situ is a contemporary painter who has more than a little in common with Norman Rockwell. Superb technique and he likes to tell a story. This story is about a Chinese toymaker in Ross Alley, the oldest alley in San Francisco. Even the lo fan (honkies) come to see his careful, expert work.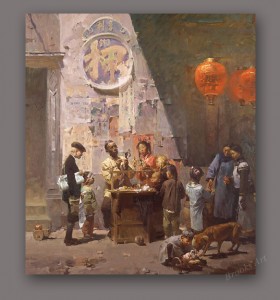 Janis and George.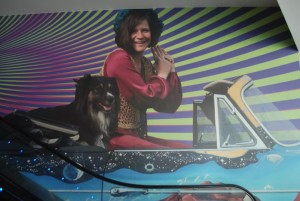 Sam Andrew Band, Fairfax, California. Cash Farrar, tenor saxophone; Kim Nomad, singer; maybe Dave Getz, drums; Diane Dutra, bass; Debi Romek, alto saxophone.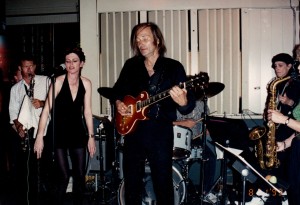 Larry Etkin, trumpet; Joel hoekstra, guitar; Dan Cipriano, tenor saxophone. Wonderful musicians in the Love, Janis, New York band. Dan played with Wilson Pickett for years. Larry played with everyone, rock, jazz, classical. Joel played with me in Big Brother for a long time. Now he's slumming with Night Ranger, and he does the musical Rock of Ages. Good guys, great musicians.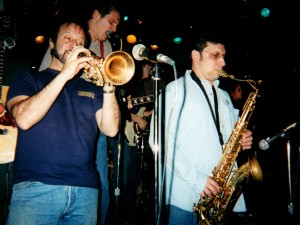 Chad Quist at the airport. On our Hold Me CD, Chad does an intro to It's Cool that you have to hear to believe. Clean, well thought out, perfectly played.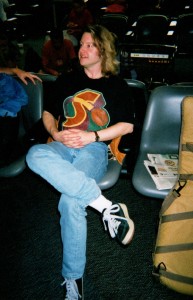 Milini Khan on the right, Chaka Khan's daughter. Milini sang with us in Central Park 2003. I wish I could remember the names of the other beautiful people here. That was a magic day.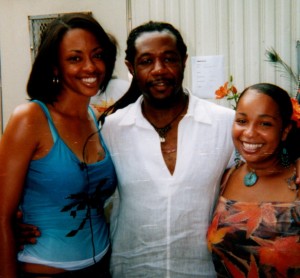 Janis' Porsche in The Rock and Roll Hall of Fame. David Richards painted this car and he did such a good job. John Byrne Cooke is writing a book about his life on the road, and he will have some interesting things to say about this automobile.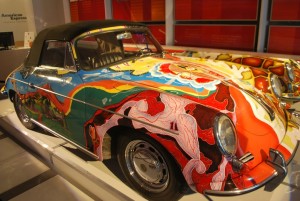 Playing a Selmer Mark VI tenor saxophone, the same make that John Coltrane played. I played three or four hundred jazz standards at this time, in any key. Played with some wonderful people. The saxophone world is very different from the guitar world.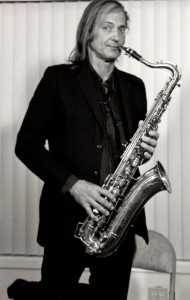 Rob and Carrie Clores. Aren't they beautiful? Carrie is a Ford model and a gem of the first water. The last time I saw Rob he was playing with Enrique Iglesias. He's even played with Big Brother, which proves he'll play with anyone, and has.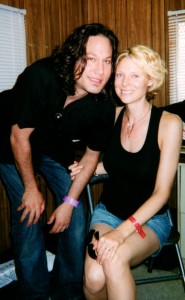 Kate Pierson of the B52s. She came and sang a tune with us in Central Park. Fey, cute, smart.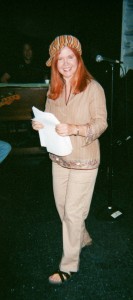 Glenn Eldric Coleman, architect, old friend from Okinawa days. We've known each other a LONG time.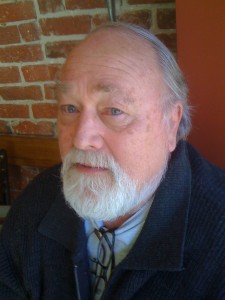 Peigin. I love her name. That's the Gaelic spelling. Often spelled Pegeen, which makes me think of John Millington Synge's Playboy of the Western World and another theatre piece, Auntie Mame, two plays that had a character named Pegeen. Peigin is the first real person I have known by this name. She walks along Fourth Street and says the Rosary on her way to St. Vincent de Paul's where she does charity work.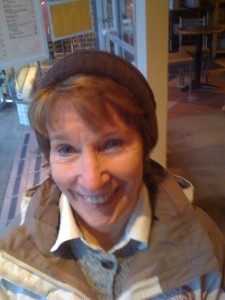 Peter Kraemer, a very interesting conversationalist with a breadth of knowledge very seldom equaled. Peter's band Sopwith Camel had the very first hit record in psychedelic San Francisco. Long before us, Jefferson Airplane, Steve Miller, anybody.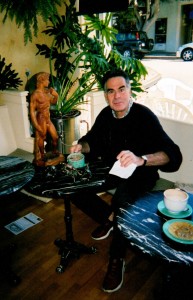 Janisu Jopurin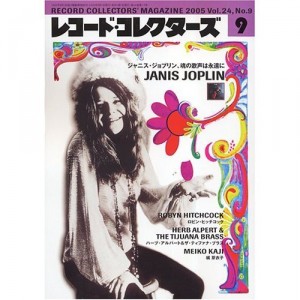 John Byrne Cooke. Alistair Cooke's son, Harvard educated, Western novelist, and the best road manager Big Brother and the Holding Company ever had. Integrity, honesty, intelligence, courage.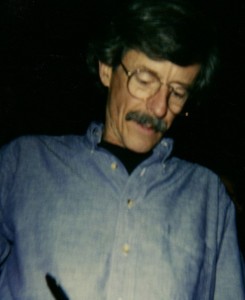 A nice Jewish girl. Remember in Blazing Saddles where Harvey Korman's character is named Hedly LaMarr and every time someone says Hedy, he testily replies "That's Hedly." Mel Brooks will do anything for a laugh.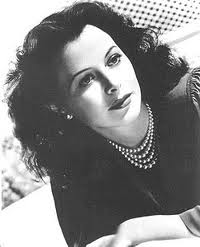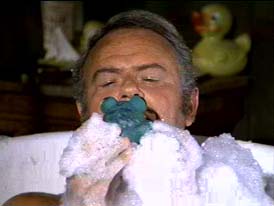 The Carol guitar, with everyone's signature, now resides in the Hard Rock Café, San Francisco. Strange destiny for a guitar that began on 48th Street in The Rotten Apple.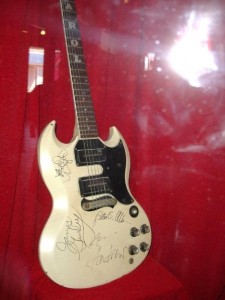 See you next week.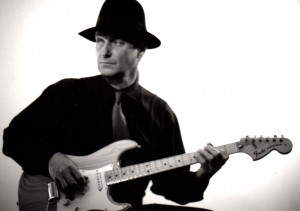 Sam Andrew
Big Broither and the Holding Company
__________________________________________________________