21 August 2011
Lorenz Hart was fluent in at least two languages, English and German, and he had a devilishly clever way with internal rhyme. Some of his lyrics are Blue Moon, I'll Take Manhattan, Blue Skies, There's A Small Hotel, Kalamazoo To Timbuktu, Little Girl Blue, Bewitched, Bothered and Bewildered, and, let's not forget that song without whcih no cabaret show would be complete, My Funny Valentine.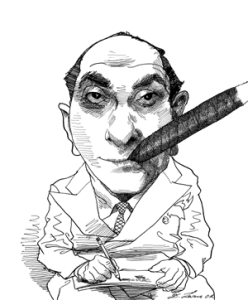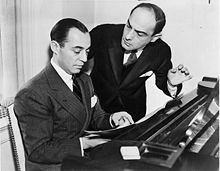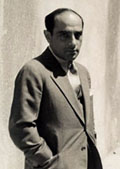 Anja Zebic took this photograph. Her work is diagonal, energetic and original.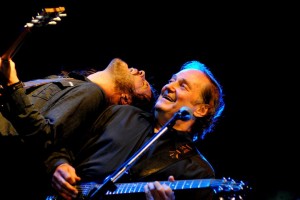 Two Catalans, Manitas de Plata and Pablo Picasso.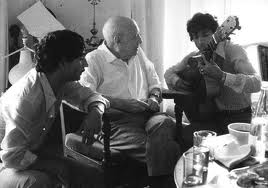 This is a Misfit Photos version of Stefanie Keys. Misfit, you're a great cameraperson.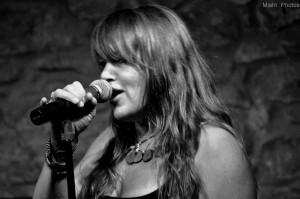 Tigers have striped skin, not just striped fur.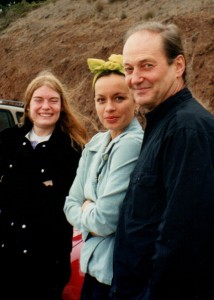 The markings on all cats probably go down into their skin, because i have long noted that the where the fur color changes on, say, a cat's face is remarkably similar to the lines in our own human faces.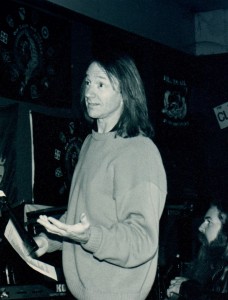 One of the most energetic and crisp players ever, Cannonball Adderley. I still play his tunes all the time. He managed to be profound and accessible at the same time, a very difficult trick to pull off.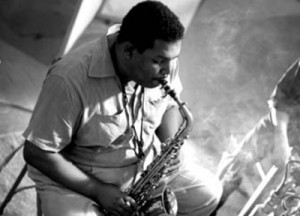 Gene Ammons, giant ot the tenor saxophone, was a master of the ballad. he had a beautiful tone and he took his time.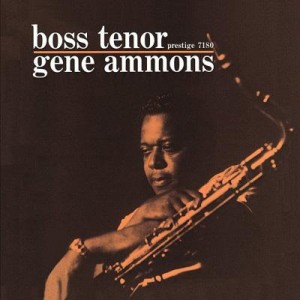 I first became aware of Betty Carter on a Ray Charles album, and i still hear the tune Baby, It's Cold Outside in coffeehouses. Betty has a voice like a trumpet. I have seen her in little tiny bars in New York and large concert halls. She's that rare thing, an experimental singer, willing to take chances, a real artist.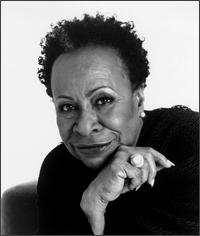 The master, Erroll Garner. Does anyone have more fun than he does?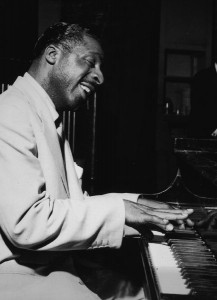 You need to know and understand 5,000 words and characters in Chinese before trying to have a normal conversation.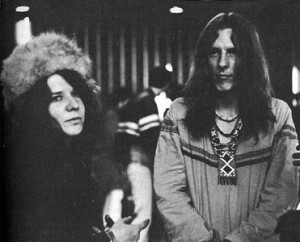 The Kodiak grizzly bear is the world's largest meat eating animal living on land. The Kodiak can weigh up to five hundred pounds more than any other kind of bear.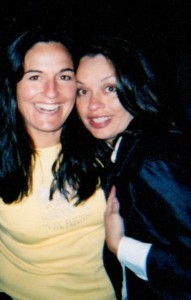 Balboa Park, San Diego. i was trying to catch carp while posing. "Multitasking," they call it now.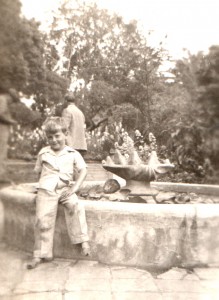 Alfred Hitchcock did not have a belly button.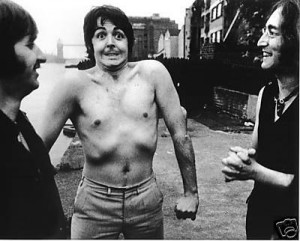 Not sure where I first heard Charlie Christian. I was thunderstruck. Never heard anything like that before.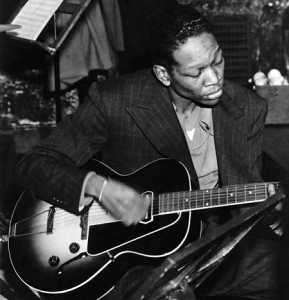 Etta James. Voice like a knife.
One of the most influential piano players ever. Earl Hines. He routinely played tenths in his left hand.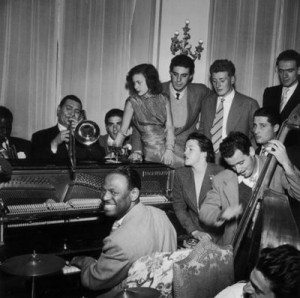 Never loan anyone anything that you wouldn't just give them.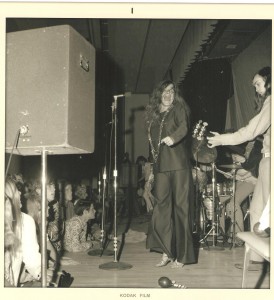 The Ouija board is named after the French and German for "yes," oui, ja.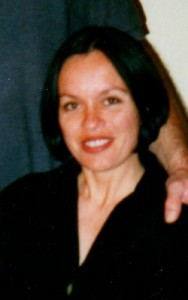 The taller a swimmer is, the less drag in the water… proportionately. This is why swimmers are tall… mostly.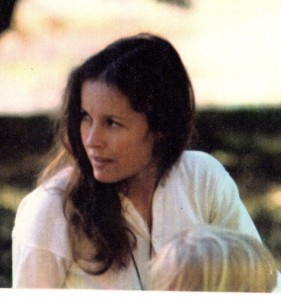 T-Bone Walker was well known in San Antonio when I was 14. His music was everywhere.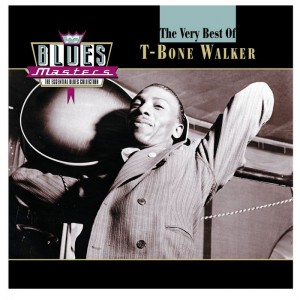 Houston Person, a good man and a good sax player.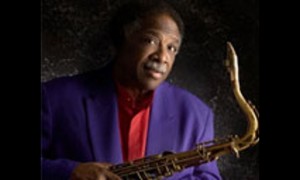 Louis Jordan is one of those musicians, like Chuck Berry, who transcend their time and place through humor and a kind of universal appeal.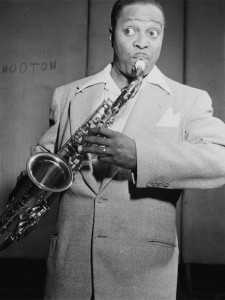 Never buy a car you can't push.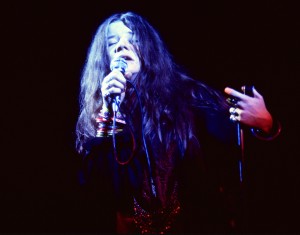 Frank Sinatra said that rock and roll was only played by "cretinous goons." Not a bad name for a band. You know, sometimes I feel that way and I PLAY rock and roll. On the other hand, and I am sorry to say this sincerely, I always thought that Frank Sinatra was a middling singer. Not nearly up to the stature of such balladeers as Ray Charles, Nat King Cole and a man who could truly sing a ballad, James Brown. Sometime, just for the fun of it, listen to Frank Sinatra sing That's Life and then listen to James Brown sing That's Life. For anyone with ears, there is no comparison. Judge not that ye shall not be judged.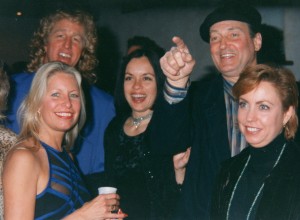 Lieutenant Sam Andrew and his three boys: Lee Andrew, Sam Andrew, Bill Andrew, Albany, Georgia, 1948.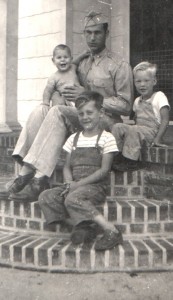 Paul McCartney's mother was a midwife.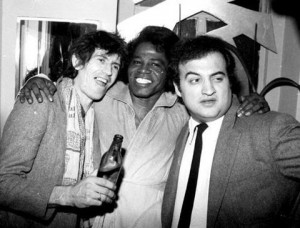 The word "alligator" comes from "el lagarto" which is Spanish for "the lizard."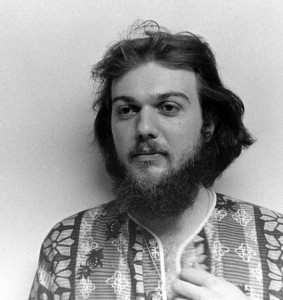 Sydney Bechet was a child prodigy. He played clarinet with all the main bands in New Orleans when he was 10 and 11. He went to Europe and found the soprano saxophone there. He had a big wide vibrato. In the late 1950s, when i was playing clarinet, Sydney Bechet had a hit with a beautiful tune, Petite Fleur. We played that tune in my first band.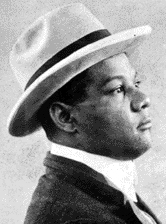 My friend from Lille, France, Lucie Baratte.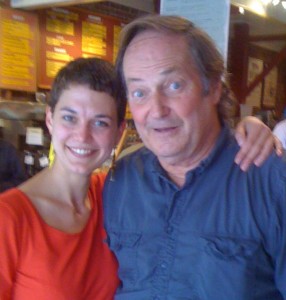 Joe Turner had a loud voice. He didn't need a microphone. He was a bartender and would sing from the bar with the band and he was loud enough. Six feet two, and over 300 pounds, this was Big Joe Turner from Kansas City.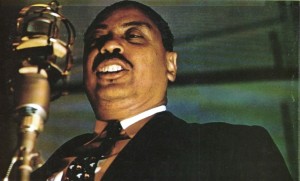 To protect your eyes from strain, make sure the computer screen is just beyond arm's length. This is a rule that I violate regularly.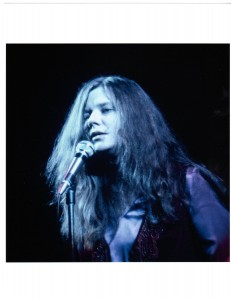 Elise and some italian guy.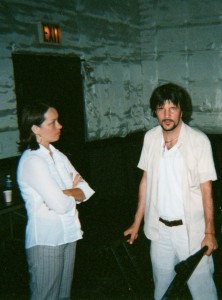 Bats are voracious insect eaters, devouring as many as six hundred bugs per hour for four to six hours a night. Bats are also important plant pollinators, particularly in the southwestern United States.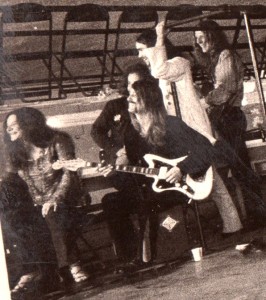 John Lee Hooker was an informing spirit of early Big Brother and the Holding Company. When I first heard Peter Albin play, he sounded like John Lee to me. I knew John Lee Hooker, not as well as I would have liked, but I knew him. Richie Kirch, a friend of mine and a fine guitar player, performed with John for years.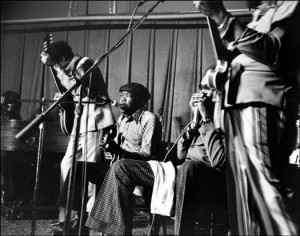 I love this photograph. There is something so archetypal about it. Dexter Gordon did the music in Round Midnight, remember? He always had a strong style. He acted in the film, and he was a good actor too.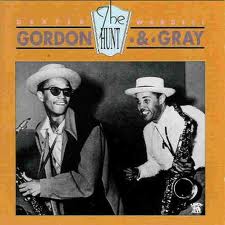 King Oliver and Louis Armstrong used to play solos in thirds, solos that were so well thought out and executed. What a great band that was. Lil Hardin-Armstrong was the piano player and devil's advocate. She talked Louis into leaving King Oliver and striking out on his own. Always follow the woman.
Chercher la femme.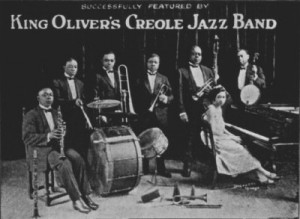 You can't always back out of what you drove forward into, but you can always drive forward out of what you backed into. This note is for Ben Nieves who drove us out of an impossible impasse in Rome. Truly expert and skilled driving.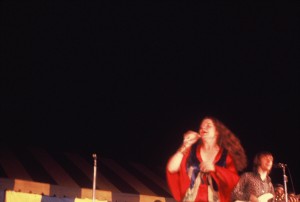 Full of energy, aims to please, she's a marvel, Stefanie Keys.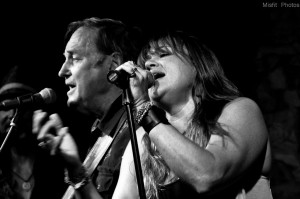 Mr. Clever. Cole Porter was an aristocrat. He never liked anyone to know that he actually worked at his craft. This is a very XVIIIth century outlook and he carried it off. Cole was born to privilege, wealthy, upper class, and as an adult he suffered a horrible horseback riding accident, which could be why you have his Yale Whiffenpoof song on the one hand, Let's Do It, and then Beautiful Primitive Indian Girls on the other. Not to mention a song that I have always loved: Everytime We Say Goodbye. Cole Porter could write Don't Fence Me In and Just One Of Those Things in the same afternoon. Fare Thee Well, Mr. Porter.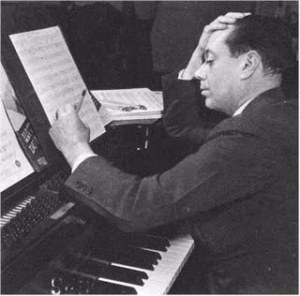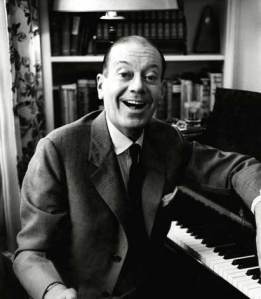 With Simone Bargelli in Città della Pieve.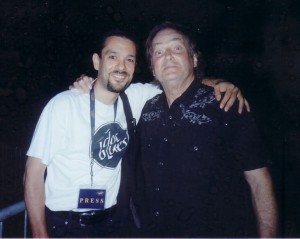 There are almost no Buddhists in India, nor have there been for a thousand years. Buddhism was founded in India about 2,500 years ago, but it was uprooted from that country between the seventh and twelfth centuries of the Common Era. There are many Buddhists in Sri Lanka, Japan and Indochina, but few in mother India. There's a Buddhist in Nashville, Tennessee, quite close to me, actually, my brother, Dan Andrew.
C'era una volta un americano di nome Grant Jacobs, fotografo comico di grande talento.
Once upon a time there was an American named Grant Jacobs, funny photographer of great talent.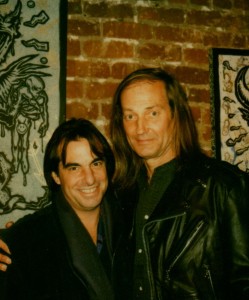 Look at these two, are they cool or what? Leon the Lion and Fats Waller. As much style as Fats had in his playing, and that's saying a lot, he had that much style in his life too. "I mean your pedal extremities really are obnoxious." Now, how many people do you know who could end a song with a sentence like that? And make it work? Fats Waller was a true artist, one of the greats.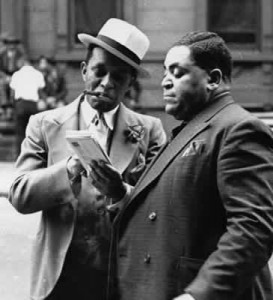 Sonny Stitt. In the 1970s, from Brooklyn to Manhattan, i used to walk for miles with Sonny Stitt melodies in my head. i loved the man. Still do.
Big voice, BIG VOICE, LaVern, yes, that's how she spelled it, Baker. Regal and very funky and loud at the same time. When i was in the back seat and loving and feeling and everything was real, that was LaVern Baker that we heard on the radio. She was an aristocratic princess and she wasn't taking any grief, guff, or garbage from anyone. This was a woman with a high IQ and she knew what to do. A pioneer of copyright battles too.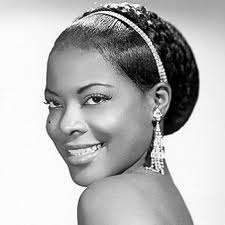 "Hangnail" has nothing to do with "hang," but everything to do with "angst." Middle English "ang-" = painful = Hangnail, a painful nail.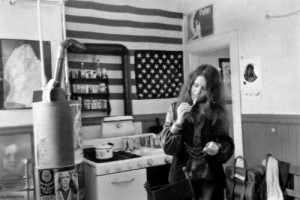 "Kangaroo" means "I don't know" in the language of an Australian aboriginal tribe. Captain Cook approached natives of the Endeavor River Tribe (there's a suspicious tribal name for you) to ask what that strange animal was, and the poor guy said, "Kangaroo," "I don't know." You ever wonder how many other things were named this way? What if someone approached you and asked, in her aboriginal language, "Hey, what is that?" (referring to, say, a bus) and all you could say is "I don't know. What are you talking about? I don't understand your language." Then she would call that bus an "I don't know" forever.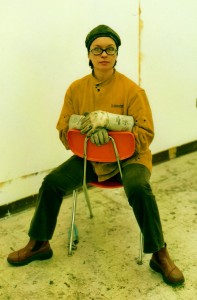 I DON'T KNOW.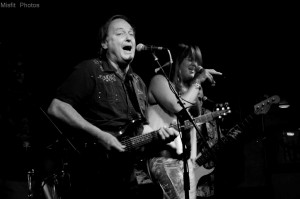 A castrated rooster is called a capon. A castrated bull is called a steer. A castrated horse is called a gelding. Oh, yes, a castrated human is called a eunuch or a castrato, as they called them in the Catholic Church. A way of preserving that beautiful high voice. Contralto is the name of this vocal range. Many children were lost to us because of this bizarre Catholic custom, children of great talent and beauty. The Jews cut off a little tip of the penis' foreskin, but… castration? i mean, come on. Isn't that a rather drastic form of birth control? Even if it is in the service of high art?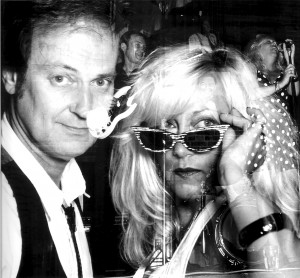 Nat King Cole: One of the greatest jazz piano players ever. If he had never sung a word, Nat King Cole would still be a giant in the history of jazz, but he did sing… really so much better than anyone. He had a smooth delivery and a very sophisticated style. So far beyond anyone else who sang any of the same songs he did. That includes… so many people. Let's just leave it at that.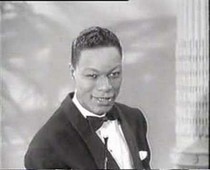 The OTHER soprano sax player, John Coltrane. He and Sydney Bechet really came into their own when they switched to soprano sax. Monsieur Bechet did Petite Fleur and it sent his career off in a whole new direction. Same for Trane. He did My Favorite Things on the soprano saxophone and, all of a sudden, everyone's grandmother could dig what he was doing. Here he is with his big boss tenor.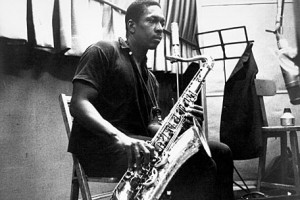 First time I heard Ray Charles, he sounded just like Charles Brown. Driftin' Blues. Ray copied that exactly. He also copied Nat King Cole. And then he learned his own thing. Did he ever. The Great High Priest. The Great Ray Charles.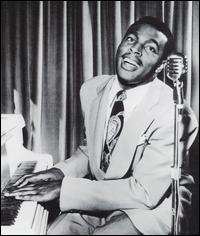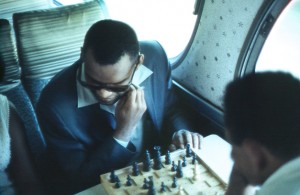 Can anyone sing a ballad better than Ray Charles? Listen to Just For A Thrill and then tell me someone who sang it better than that.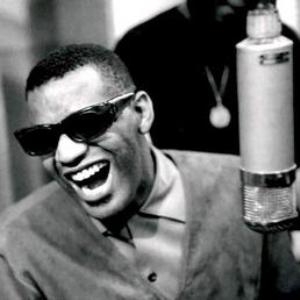 The more comfortable you make your subject, the better the portrait will be.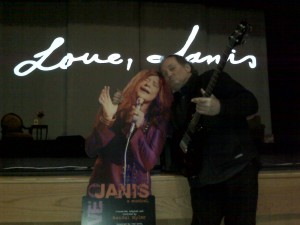 Robots in Japan pay union dues.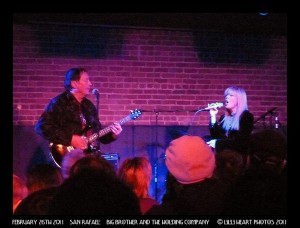 The Looney Tunes theme song is actually called "The Merry-Go-Round Is Broken Down."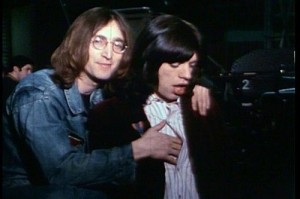 Art Tatum was good. He was almost too good. Baroque, Rococco. Ornate. Genius. Just stand back and listen.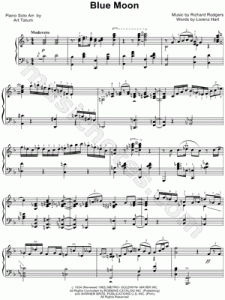 One of the great blues players, Charlie Parker, from Kansas City, liked to play in E (C# for the alto). Most horn players eschew this key, not Charlie.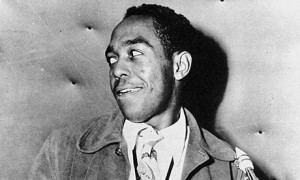 Louis Armstrong and Miles Davis. Extravert and introvert. Louis had that big sound, even in the high notes, big, big, big. Miles was introspective, more careful. The two trumpet men of the twentieth century.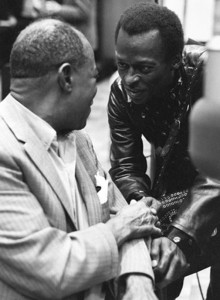 Good evening, madam. Shall i get you a cab?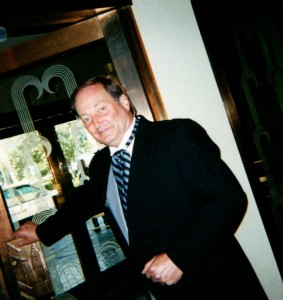 Sam Andrew
Big Brother and the Holding Company
__________________________________________________________