12 September 2010
Dunsmuir and Leggett, California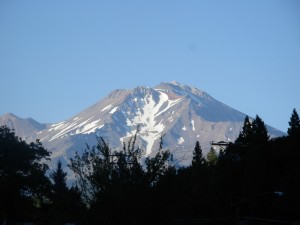 This is a photograph by Donna Patterson of Mount Shasta. She has her top blown off (the mount, not Donna) because she is one of the Sisters in the volcano belt. Some of her sisters are Mount Hood, Mount Rainier, Mount St. Helens. I was on the road with Pearl Heart (don't ask) somewhere near Vancouver, Washington, standing in my motel room, shaving with the door open, when I heard a loud boom. That was Mount Shasta's sister, Mount Saint Helens blowing her top.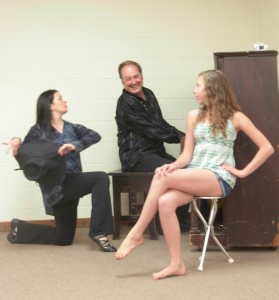 So, not to be theatrical or anything, but here we are in Dunsmuir practicing for the show, which will be on a baseball field, a baseball field that has felt the mighty step of Babe Ruth and heard the preppie cadences of John Fitzgerald Kennedy, who said, "This Dunsmuir water is the finest that I have ever tasted."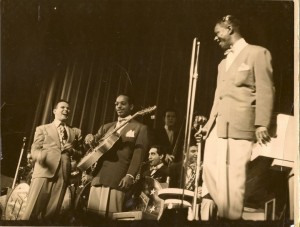 I'm not sure that Nat Cole was ever here in Dunsmuir, but Elise and I turned on the television and there he was in a film called Cat Ballou. Completely ridiculous. Mr. Cole, one of the greatest jazz pianists, and you know how he sings, was standing there in overalls with a banjo and singing country songs. So postmodern. Jane Fonda, Lee Marvin. Really out there.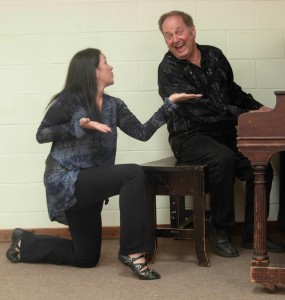 We're working on Ball & Chain here. Almost got it.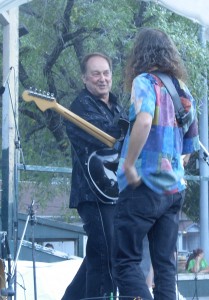 Me giving Tom Finch some pointers on how to play his solos.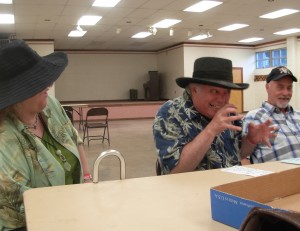 Peter telling us what our Dachshund will do to us IN THE NIGHT.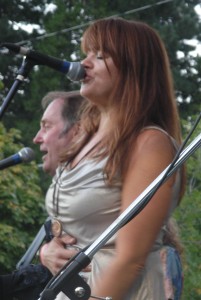 The Attack of the Fifty Foot Woman. Stefanie Keys, ladies and gentlemen.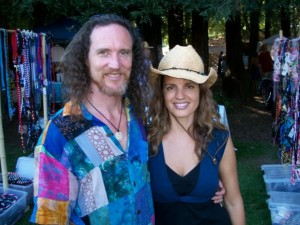 A force of nature. Encouraging, positive, alive, vibrant, OK a little goofy, and a joy to be with.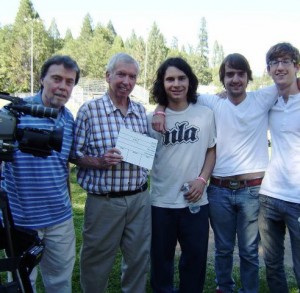 Some of the lovely Dunsmuirians. Ryan Marchand is the good looking one.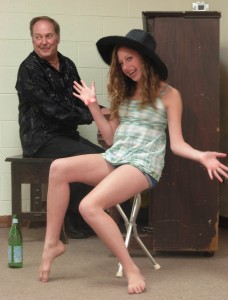 Kat Patterson doing an unforgettable rendition of He Who Smelt It, Dealt It. Please note extremely correct toe articulation.
We left Dunsmuir, which is very far north in California, drove down to the Colusa Clearlake exit, and took Highway 20 west to join Highway 101 north and drove to Leggett in Mendocino County. This was a marathon drive and Elise did it with skill, charm and aplomb. The Peg House has a sense of humor and so, ha, ha, they decided to put this mock up police car in front of their place. That's to get everyone to slow down, see?, so that they might come in and spend some money. Ha, ha.
Tom Finch was truly playing some beautiful guitar on this trip, and Stefanie made me very proud. She is getting better every gig. She's smart, she works, she's happy…what a woman!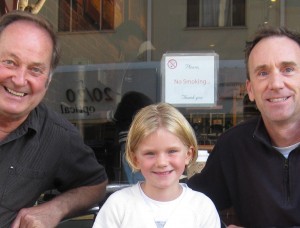 With Amélie and Chris. I'm trying to get Amélie to give up smoking, so this is a subliminal message.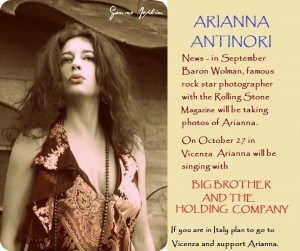 Arianna Antinori, my irrepressible friend who is Roman but now lives in Vicenza, Italy, which is not that far from Belluno, the home of my dear friend, Dario Da Rold. Look how beautiful Arianna is. She will sing some songs with us when we play in Vicenza.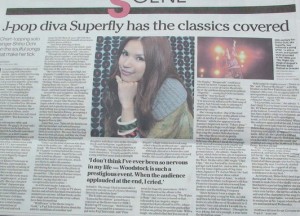 Shiho-san (Superfly) came and sang with us at Woodstock (Bethel, NY) and I just loved her. This is an interview/article with her in Japan Times.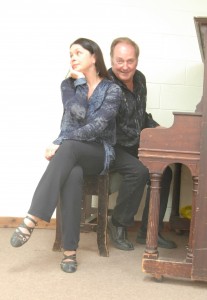 Elise and I had such a good time on this trip. Lots of laughs, fun to see new things. I love this woman.
Sam Andrew
Big Brother and the Holding Company