1972-1989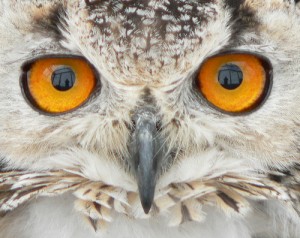 I only have eyes for you.
Big Brother crashed in 1972 or 1973. I was the only original member in it for a long time, and finally Kathi McDonald and I decided that it was time for a break.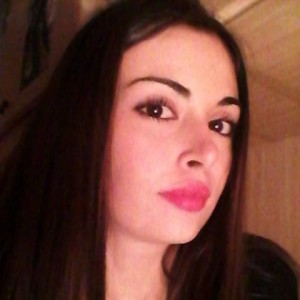 Some of the grim events of the late sixties began to be repeated in a minor key in the seventies. In 1968, there were those horrible assassinations. In the 1970s, Lynette Squeaky Fromme (Manson family) and Sara Jane Moore (SLA) make an attempt on Gerald Ford. Instead of Viet Nam, there's the failed Mayaguez rescue operation. In place of the Moratorium to End the War, we had Chevy Chase on Weekend Update.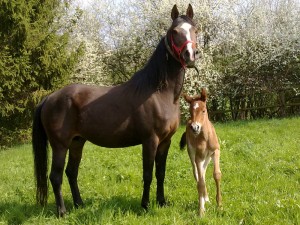 My girlfriend Carol Cavallon decided to move back to the East Coast and attend Windham College in Putney, Vermont.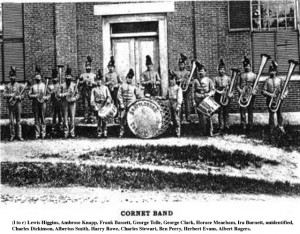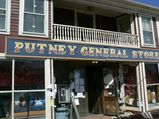 I went with her and we lived in a little cabin in Grafton, near where this schoolhouse stands.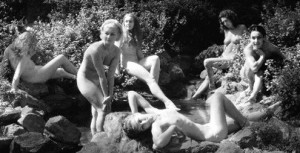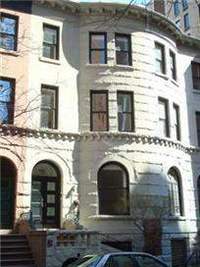 Later, we moved to Manhattan, first on the Upper East Side with her parents who were wonderful people.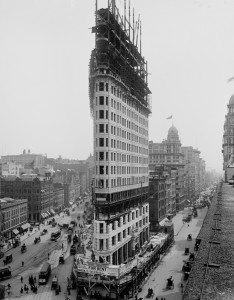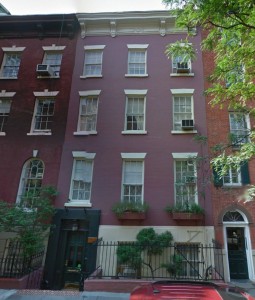 Later, Carol and I moved to 278 West 11th Street between West 4th and Bleecker Streets. I lived in that apartment longer than I have lived anywhere else in my life.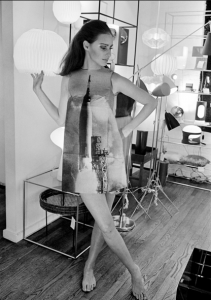 The loudest sound I heard all day long was children playing in the gardens out in back, which was good because the time had come for serious study.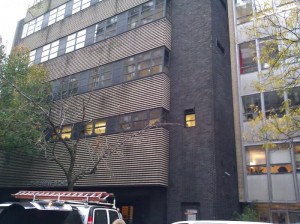 I went to the New School for Social Research over on Twelfth Street. I had always read music, but I mainly played by ear and wrote music intuitively. Now I wanted to study composition formally.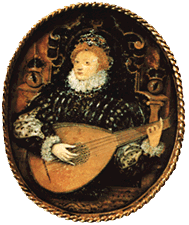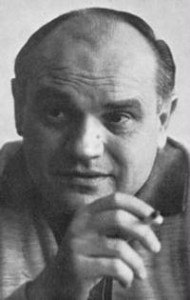 Frank Wigglesworth, winner of the Prix de Rome, taught me counterpoint, the art of putting two or more independent melodies together so that you can hear them all at the same time.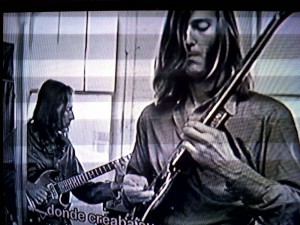 James Gurley and I had often played two different melodies over the same harmonic background but we had done this by trial and error, of course, notably on Summertime and Hall of the Mountain King, but generally throughout our playing. I now began a classical study of this technique.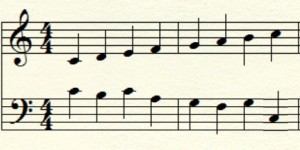 The top line is the fixed song, the cantus firmus, the original melody, and then you learn how to put a second melody with the first, one note against one note.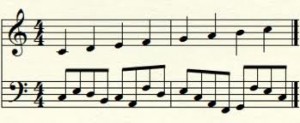 Then, you move on to two notes against one… (I see a "mistake" here, but let it pass.)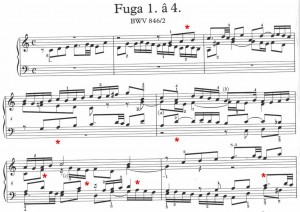 Then you learn to put four notes against one and so on until you arrive at a fugue with complex rhythms and four or five voices.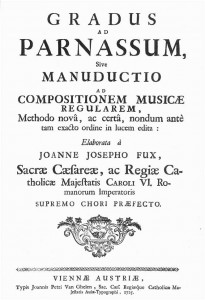 I used two classic works to learn counterpoint: One was Fux' 1725 treatment Gradus ad Parnassum. (In 1994, Big Brother were to go to Moscow to play an event called Steps To Parnassus, a translation of this title.) Haydn, Mozart, Beethoven and many other composers used Fux' book in their contrapuntal practice.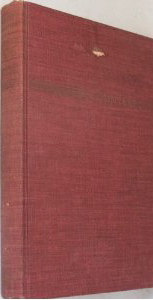 The second book I profited from in the study of counterpoint was by Knud Jeppesen who interpreted Fux and put him in a historical context. Just looking at this book takes me back to that intense time of study. I wrote hundreds of exercises in this discipline.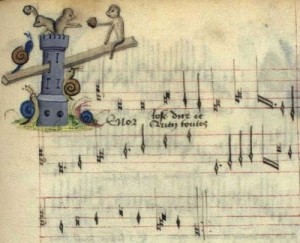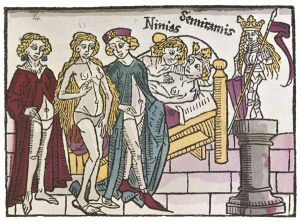 This was a lot of fun and very educational. Something like three dimensional chess perhaps. Or four dimensional, because time, rhythm, is also an essential part of this technique.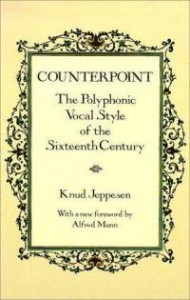 The rules for counterpoint are like the rules for perspective in art. They can be a principal or an ancillary study. Some artists, some composers, will make counterpoint and perspective their main focus.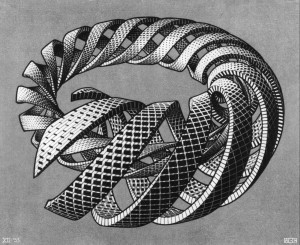 Two of these counterpoint/perspective masters come to mind: J.S. Bach and M.C. Escher.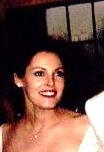 In 1975, I met Laura Gomez and my motto that year became "Alive in '75."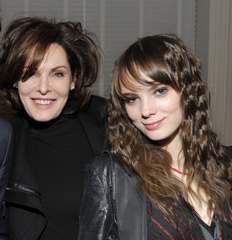 Laura and her daughter.

I was writing a lot of music at this point, inventions, fugues, string quartets, a symphony that I heard performed exactly once. (Too bad it wasn't in the Royal Albert Hall where I could have at least heard it twice.)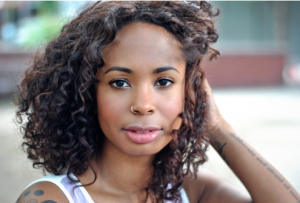 Sometimes I wrote cereal music, sometimes it was serial music and sometimes it was traditional music. Snap, crackle, pop.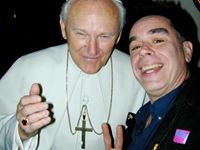 I knew a lot of characters in New York. Ronny Sunshine was one of them. Here he is photo bombing the Pope.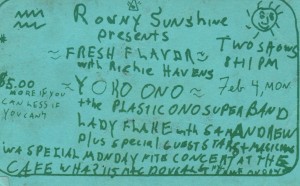 4 February 1974 Café Wha ? Ronny put me on the same bill with Richie and Yoko.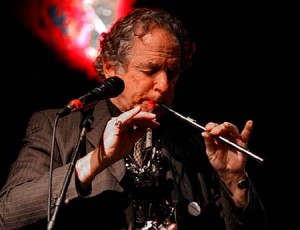 David Amram, serious composer, showed up at the Wha? and played flute with me on this gig.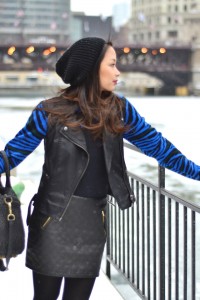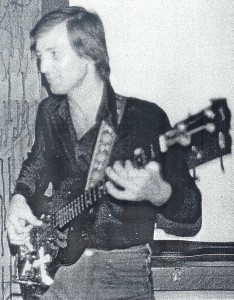 Recording at Atlantic.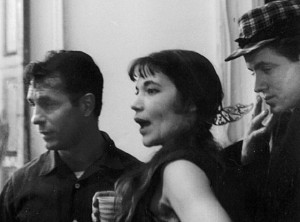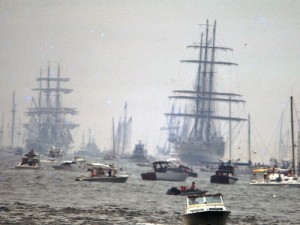 4 July 1976 The tall ships came sailing into the Hudson and I was there on a pier mere blocks from my apartment enjoying the spectacle along with thousands of other people. This was such a great moment.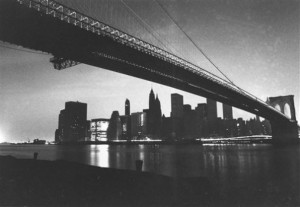 25 July 1977 There was a blackout in New York City. I walked the streets enjoying the silence. I could actually hear conversations four or five floors above me. It made me feel as if I were living a hundred years earlier. There was a camaraderie during this emergency, despite all the alarmist stories one hears. You don't realize how noisy modern life is until the electricity goes out for some reason.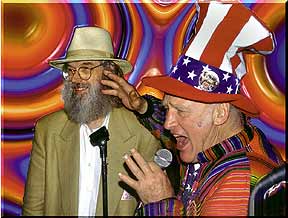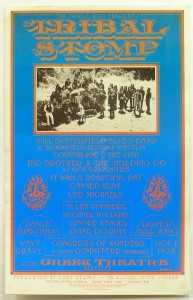 1 October 1978 Tribal Stomp Greek Theatre Berkeley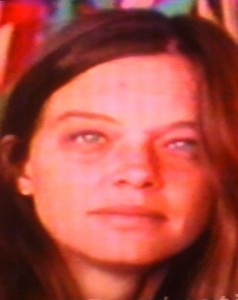 Judy Davis and Patrisha Vestey worked hard on this event.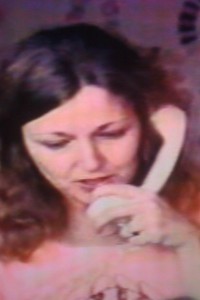 Look at that phone. You did something called "dialing" with it. Patrisha Vestey.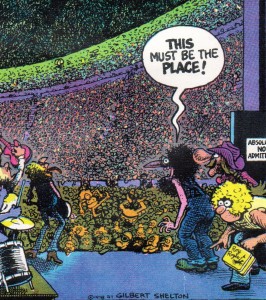 The Tribal Stomp was a big deal. I had been living in New York for ten years. Now I was coming home.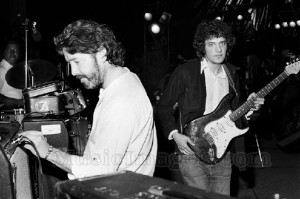 Big Brother and the Holding Company would start playing again.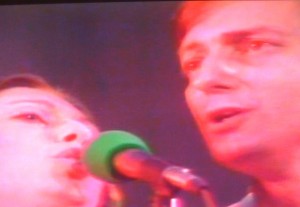 We could work with Kathi McDonald and continue some of the good ideas we began after Janis left.
So, imagine my surprise when everyone said good bye and so long after the gig. They were all going back to their private lives.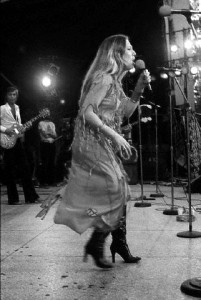 James was going back to the desert. Peter was going back to his model shop.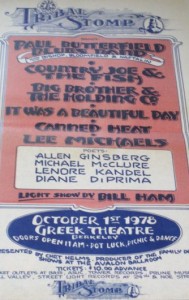 There was no interest in doing Big Brother again.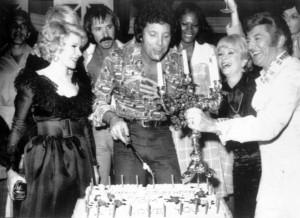 I had finished my New York life and left my apartment on the East Coast. Now what to do ?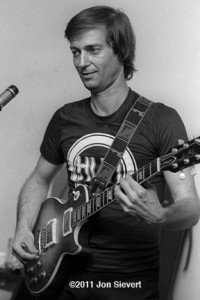 I had to learn how to paint, sculpt, play the saxophone and do a variety of other activities to keep busy for the next eight years.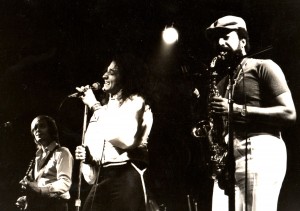 19 April 1980 Snooky Flowers and I formed a band with a gay man Joey Amoroso who called himself Pearl.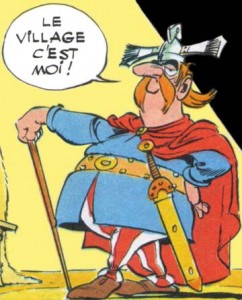 Pearl had more than a little in common with Louis XIV.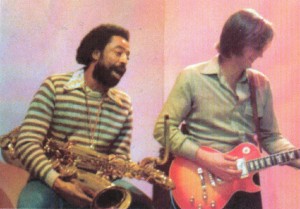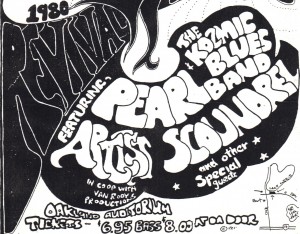 19 April 1980 Pearl Heart Oakland Auditorium
Playing with Frank Alsing from the Pearl band.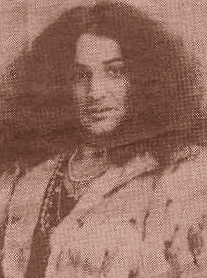 Pearl was very flamboyant. He sang Janis' songs in the same key that Janis did, something that very few of the Big Brother singers have done since. Pearl was a natural contralto.
1980 We played the Gay Day Parade at the Civic Center.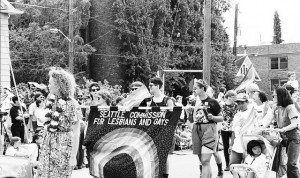 I played clarinet in one of the gay day parades up in Seattle, but this one in San Francisco was a whole other thing. We played on a stage right in front of City Hall to thousands of people.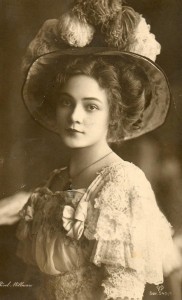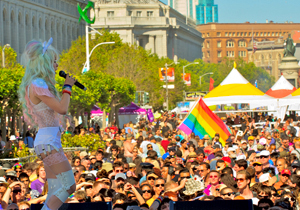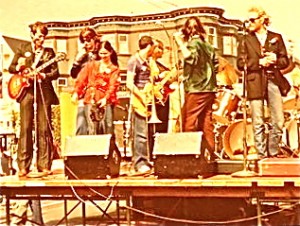 July 1980 I also performed with a band called Little Bumps Garden at The Haight Street Fair. Jym Fahey Lenny Kobiela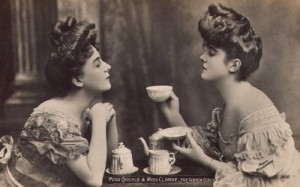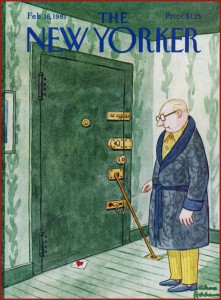 I miss New York.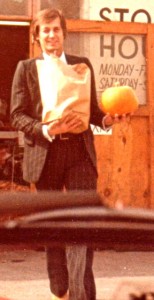 November 1981 Bringing home the pumpkin.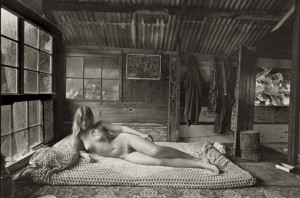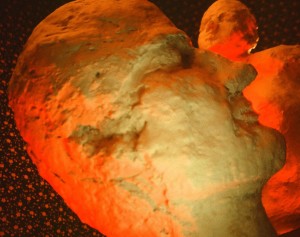 I begin to sculpt some very large heads.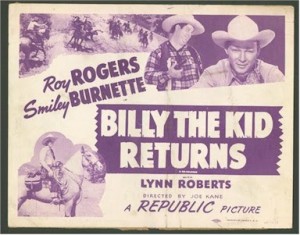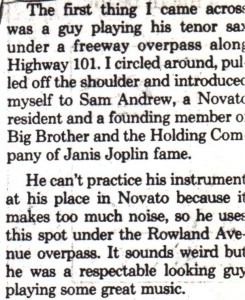 I was practicing the saxophone wherever I could. You have to play saxophone loud to learn it. With almost every other instrument there are ways to play quietly. With an electric guitar you can simply leave it unplugged and practice to your heart's content. Even with a trumpet, you can mute it. Drummers can work with practice pads. Not saxophone. You can stuff a sock in the bell, but that's about it and it won't make it much quieter. You simply have to blow into it with passion and dedication for it to work, so saxophonists are notorious for playing in some strange places.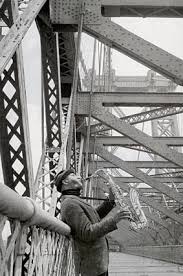 Sonny Rollins practiced on the Brooklyn Bridge. It's perfect because the traffic seems to filter out the mistakes, and no one is complaining about the noise. It's a bit like singing in the shower. Only bigger, louder, freer, more spacious.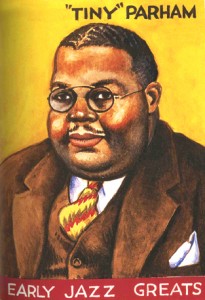 So, I practiced anywhere I could that wouldn't bother anyone.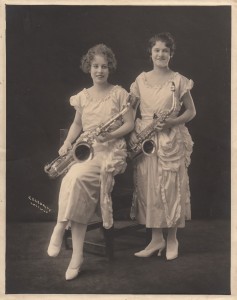 Empty buildings were good.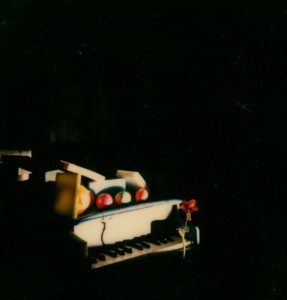 Lots of space, natural reverb, freedom.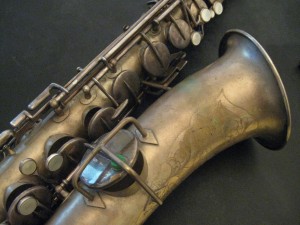 Playing saxophone seriously, scales, arpeggios, memorizing Charlie Parker solos.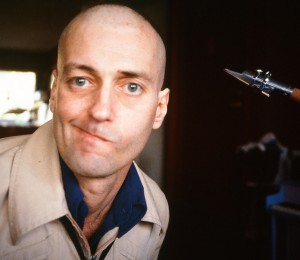 This was a long saxophone meditation and it introduced me to some great players.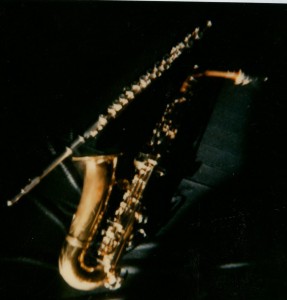 Players like Joe Henderson, Jack Montrose, Dexter Gordon, James Moody, Mel Martin and Cannonball Adderly who played with technical proficiency and intense emotion.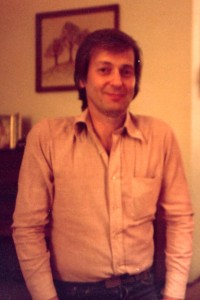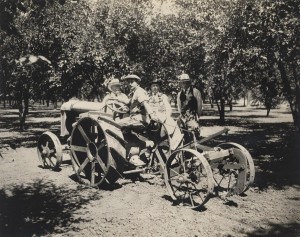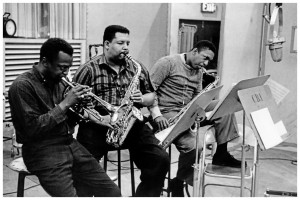 I loved Cannonball, his technique, his sense of humor, his precision, his soulfulness, everything about him. Still love him.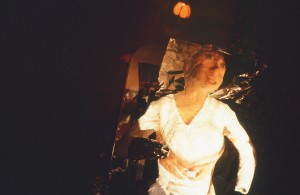 I started making assemblages and hope to get back to that some day.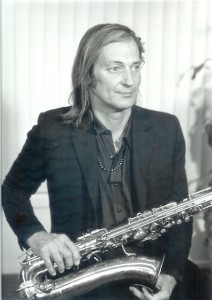 I decided to form a group of musicians to play some of these three or four hundred ballads and jump tunes from the 1920s, 30s, 40s that I was memorizing on the saxophone.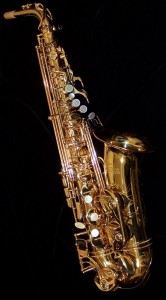 I had the opportunity to hire musicians who were a lot better than I was.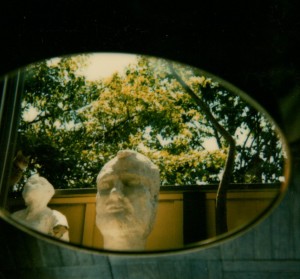 I learned that if you get the gig, you can get the musicians and the audience.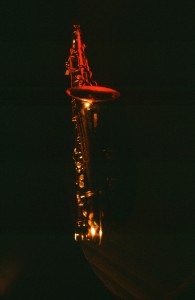 The gig comes first and everything else will flow from that. It took me a long time to learn this. I thought that if you practiced real hard and seriously, then the gigs would come to you. Uh, uh. You get the gig and practice on the gig.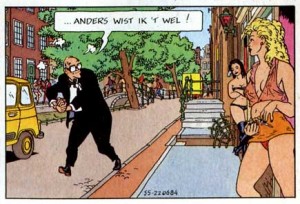 The Sam Andrew Quartet slowly morphed into The Sam Andrew Band and I switched between saxophone and guitar for a while.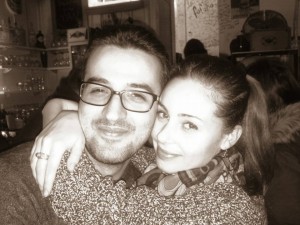 We played all over the USA, including many places where Big Brother would later play.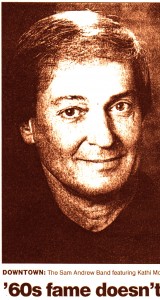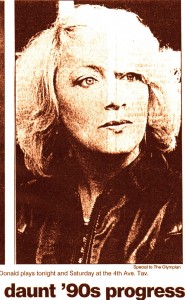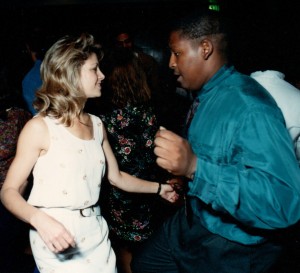 People seemed to like what we were doing.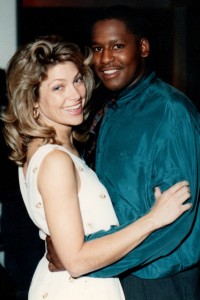 Snooky Flowers, Peter Walsh, Robin Sylvester, Scott Matthews.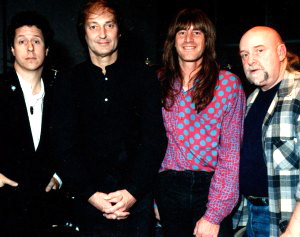 This was a good outfit, maybe the best ever.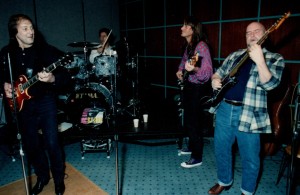 Relaxed, swinging, accurate, sympathetic vibrations. Great players.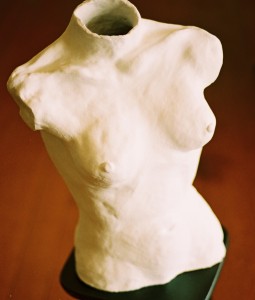 I was still sculpting, painting and photographing.
.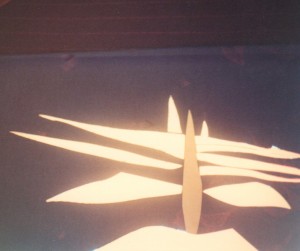 Not "finding myself," but creating myself.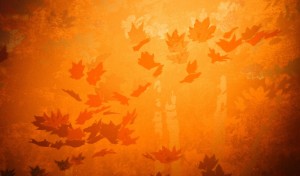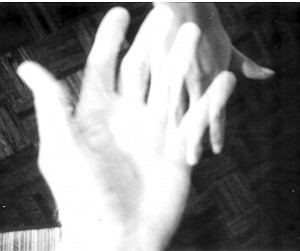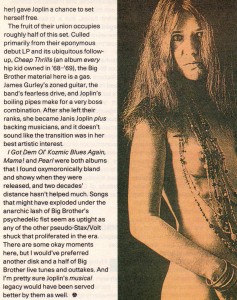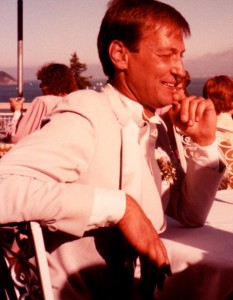 Let's see, how can I get Big Brother and the Holding Company together again?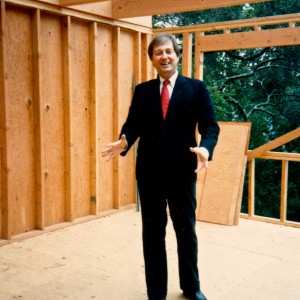 I know. I'll build a rehearsal studio.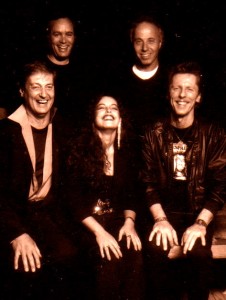 They'll get a good laugh out of that.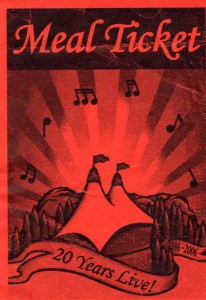 1986 Then it happened. An agent called and asked if we would like to play again.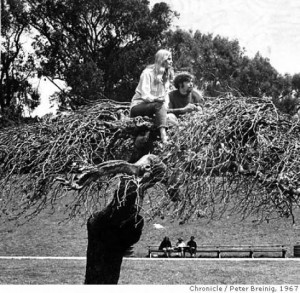 The occasion was a special anniversary, the Summer of Love.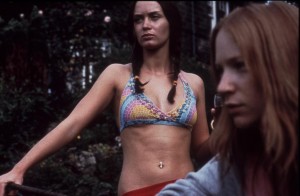 The Summer of Love was always a rather suspect phrase.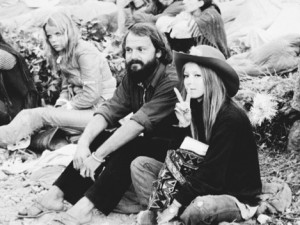 It smacked of commercialism.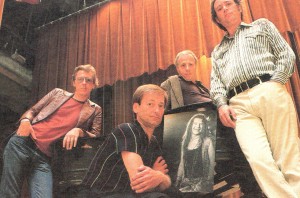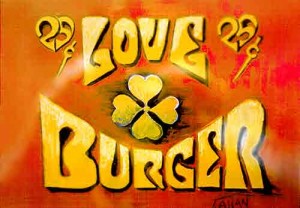 They used to sell Love burgers on Haight Street as attested in this Baron Wolman shot.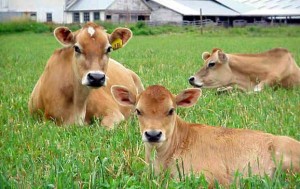 I wonder how the cows felt about those Love burgers. Did they feel all that Love ?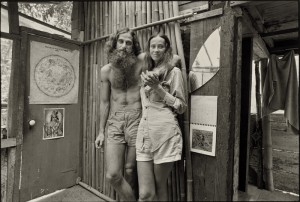 Anyway, we decided not to play that Summer of Love gig, but it started us to thinking, Maybe we should get together again.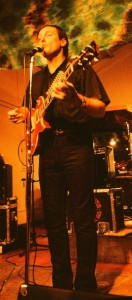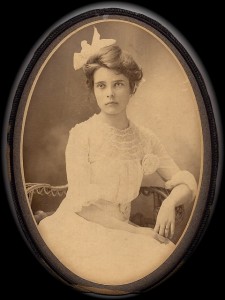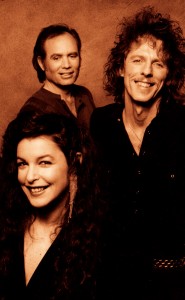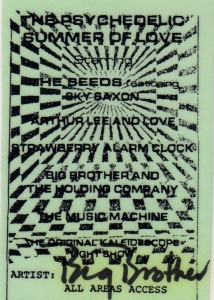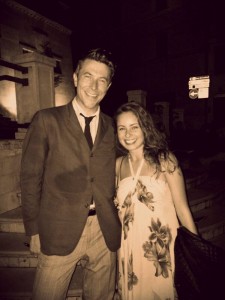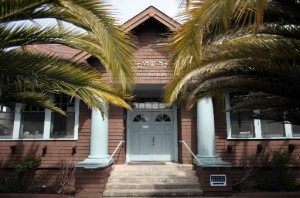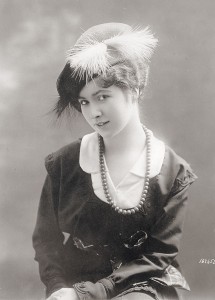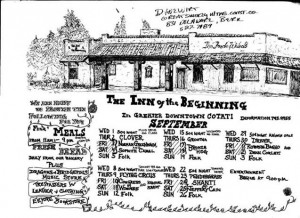 20 August 1987 Cotati Cabaret Cotati California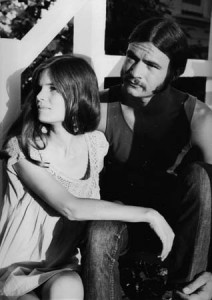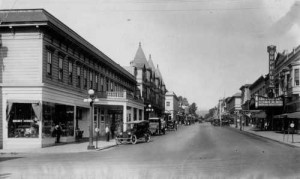 27 August 1987 New George's San Rafael California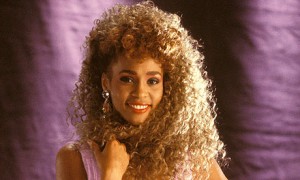 I loved her singing, and her mom's, and her aunt's. In fact, I used to rehearse down the hall from Dionne Warwick in New York.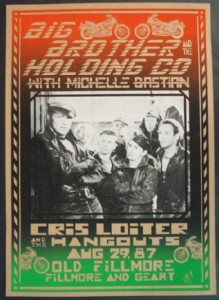 29 August 1987 Fillmore Auditorium San Francisco Our new singer's name is Michel. That's the name she likes and that she was born with.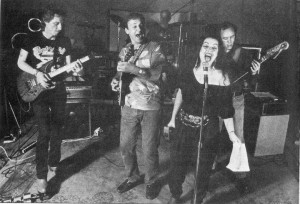 2 September 1987 WOW Hall Eugene Oregon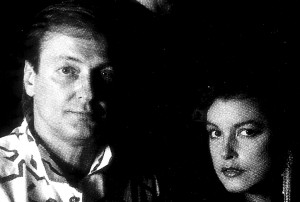 3 Septembeer 1987 Pine Street Theatre Portland Oregon She is Michel Bastian. She has a warm gospel voice right out of Oakland.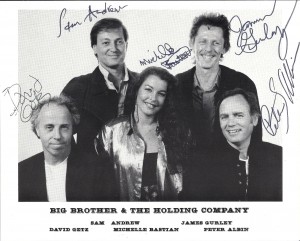 4 September 1987 Seattle Center Exhibition Hall Seattle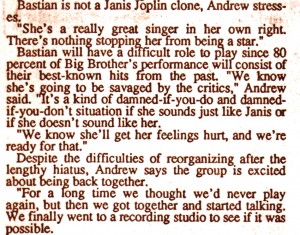 5-6 September 1987 Alaska State Fair Borealis Theatre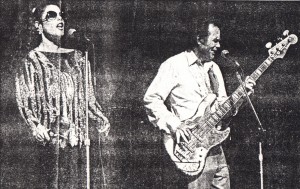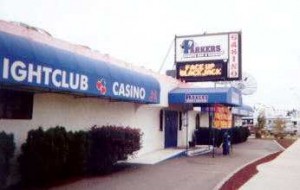 9 September 1987 Parker's Seattle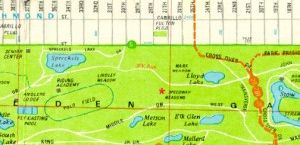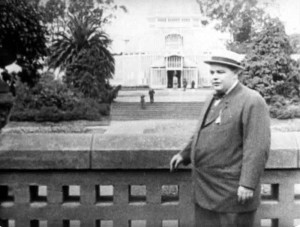 12 September 1987 Twentieth Anniversary Summer of Love Polo Field Golden Gate Park San Francisco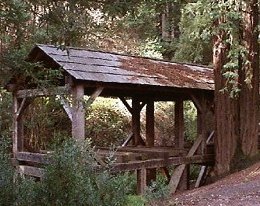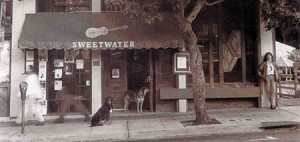 24 September 1987 Sweetwater Mill Valley California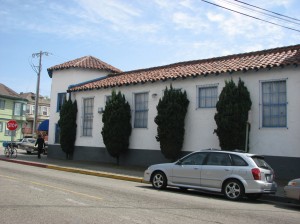 17 October 1987 The OMNI Oakland California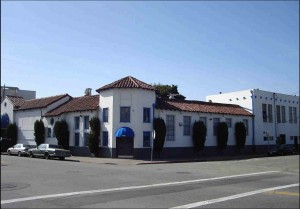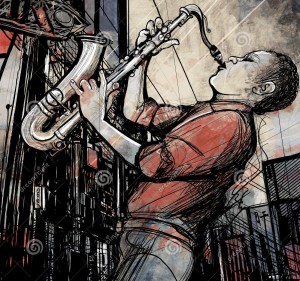 I was once playing saxophone in the Omni with a cordless set up and I wandered off the stage out into the traffic at this intersection, blowing away. That was fun.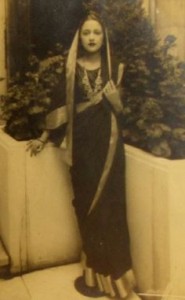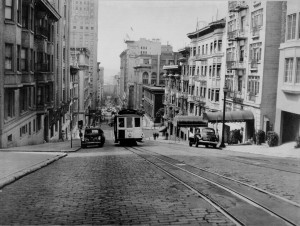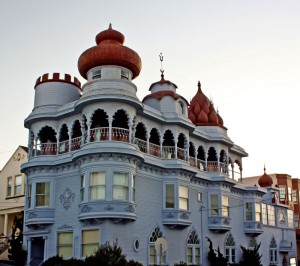 20 October 1987 The Church San Francisco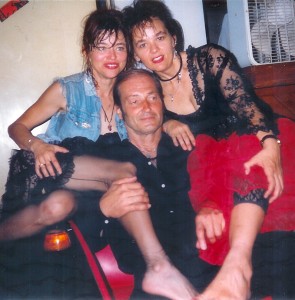 Sam Andrew Band, Texas division. Lips played bass. Gloria Meehan sang backing vocals. Good band.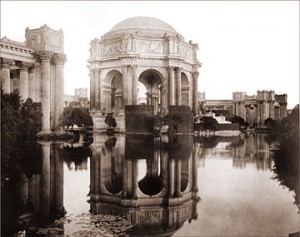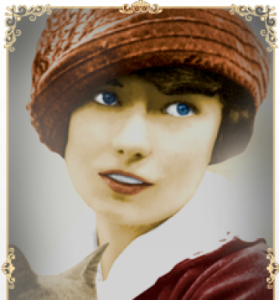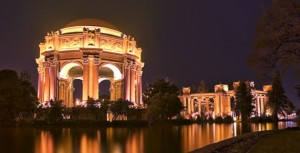 9 December 1987 Palace of Fine Arts San Francisco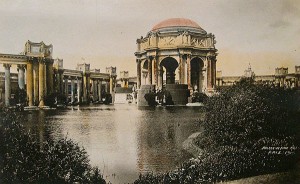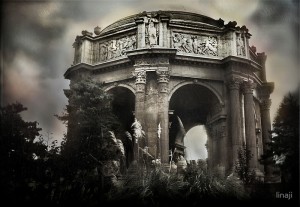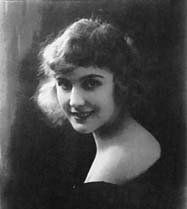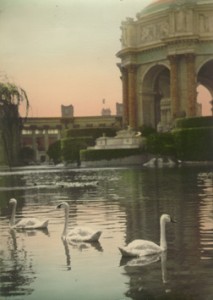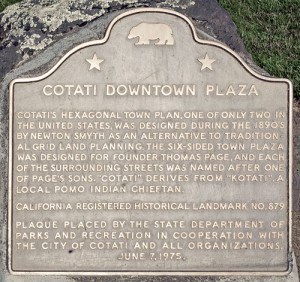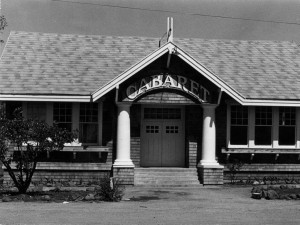 12 December 1987 Cotati Cabaret Cotati California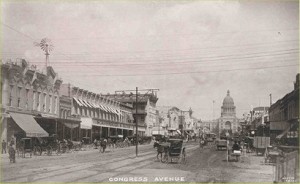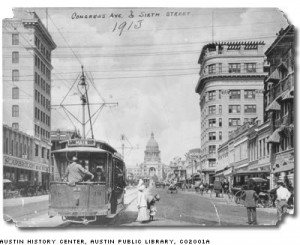 1988 With my brother Dan in Austin.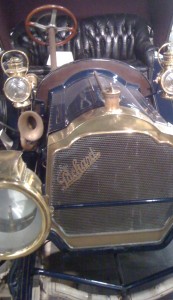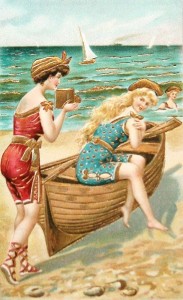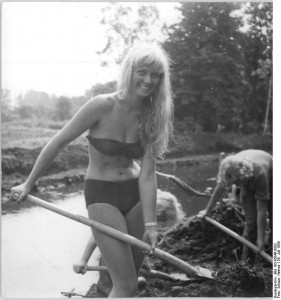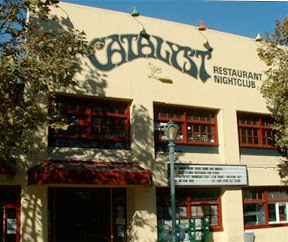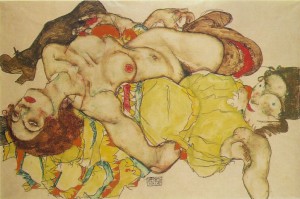 19 February 1988 Catalyst Santa Cruz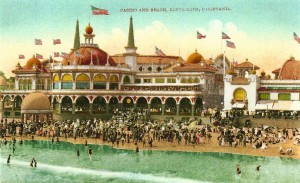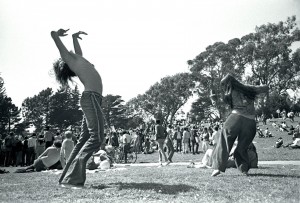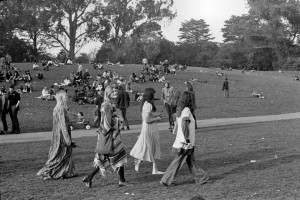 21 May 1988 Golden Gate Park San Francisco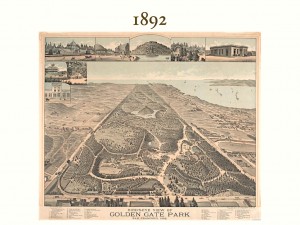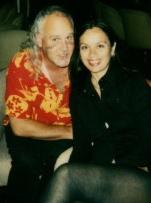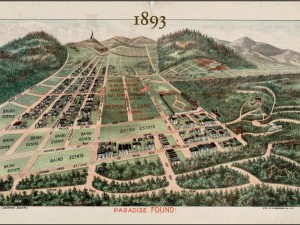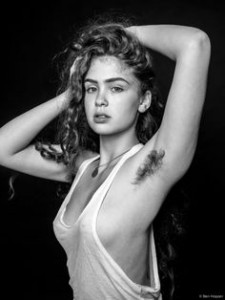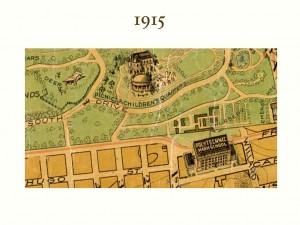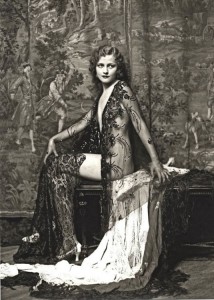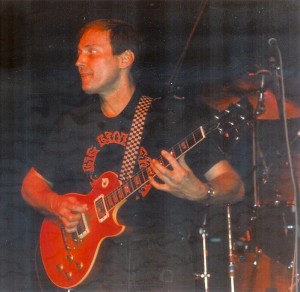 22 July 1988 The Backstage Seattle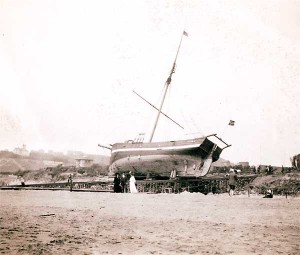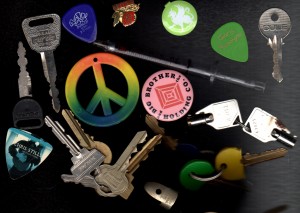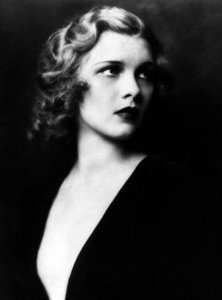 23 July 1988 Pine Street Theatre Portland Oregon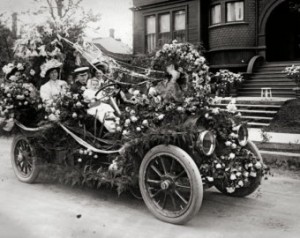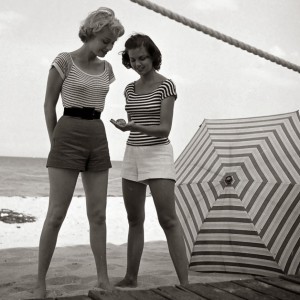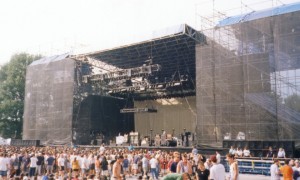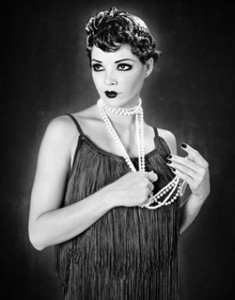 7 August 1988 Molson Park Barrie Ontario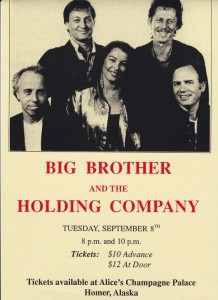 8 September 1988 Alice's Champagne Palace Homer Alaska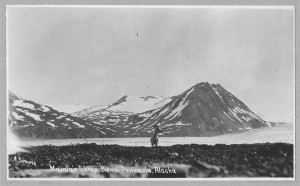 The Kenai Peninsula is a beautiful, beautiful place.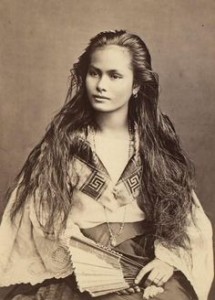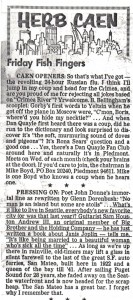 18 November 1988 "Living in Seattle is like being married to a beautiful woman who is sick all the time."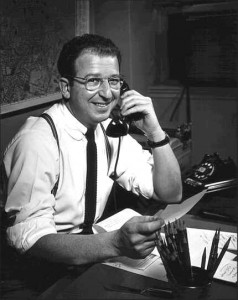 Herb liked that.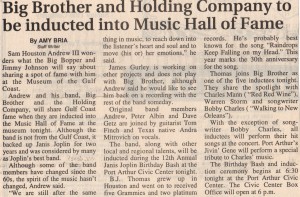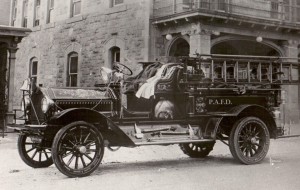 19 January 1989 Port Arthur Texas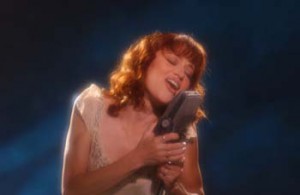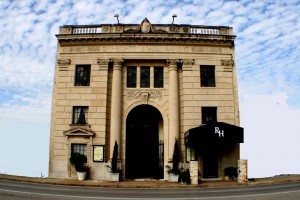 20 January 1989 Rockefeller's Houston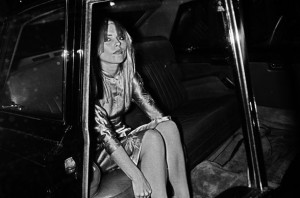 27 January 1989 Psychedelic Summer of Love Universal Amphitheatre Universal City California I was trying to chat up Debbie Harry at this gig and a very persistent fan came between us.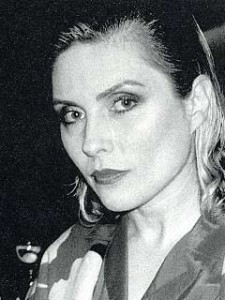 The moment was lost.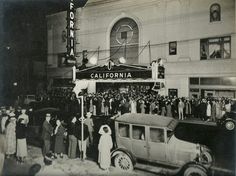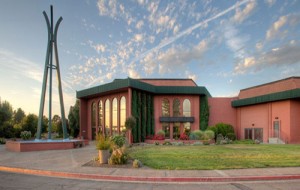 April 1989 Luther Burbank Center for the Arts Santa Rosa California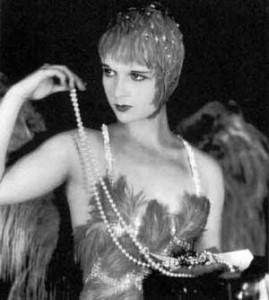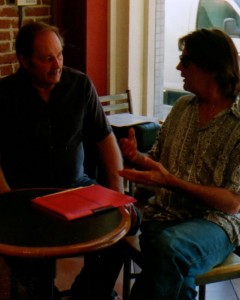 With Joe Healey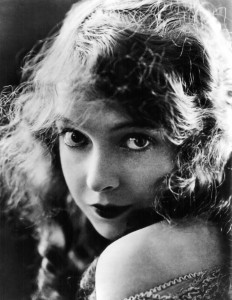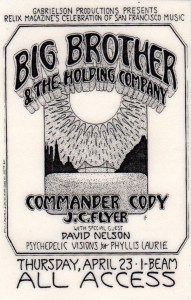 23 April 1989 IBeam San Francisco

Michael Dolgushkin did that poster.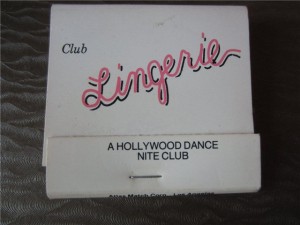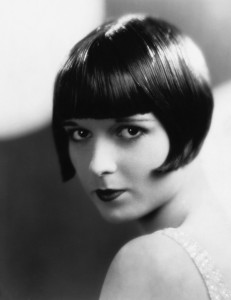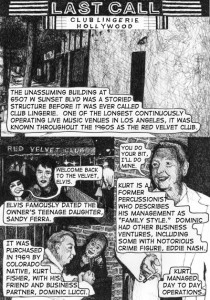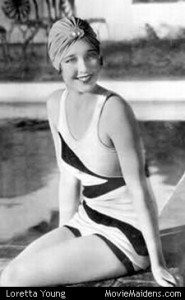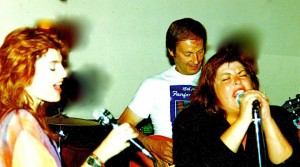 22 April 1989 Club Lingerie Hollywood with Vala Cupp and Michel Bastian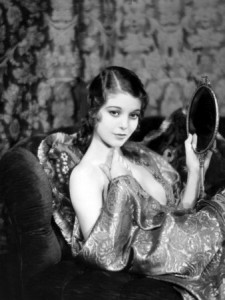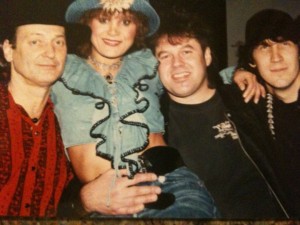 Sam Andrew Band Washington chapter KK Ryder Mark Riley Todd Zimberg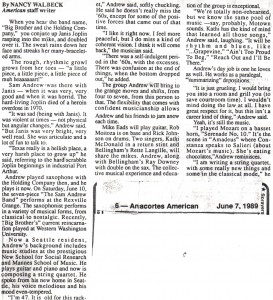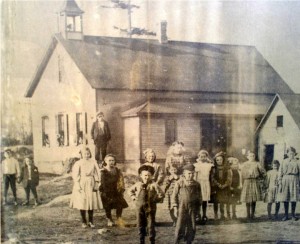 7 June 1989 Rexville Grange Washington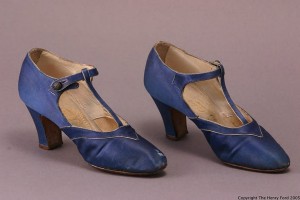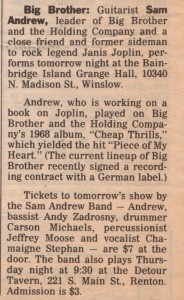 Bainbridge Island Washington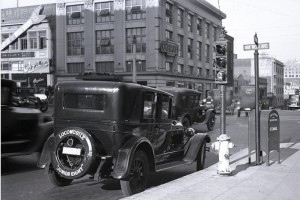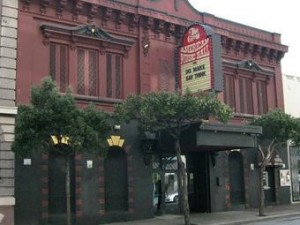 27 July 1989 Great American Music Hall San Francisco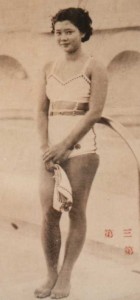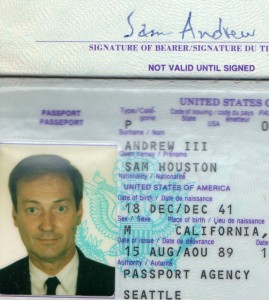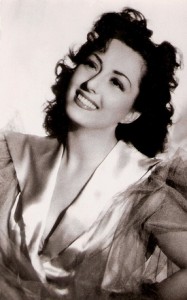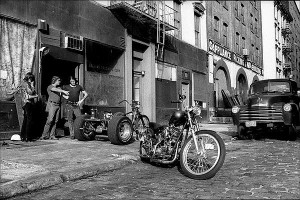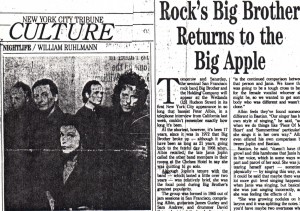 18-19 August 1989 Wetlands New York City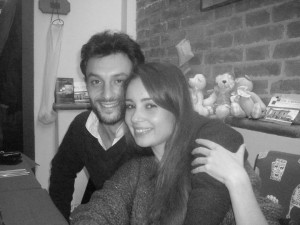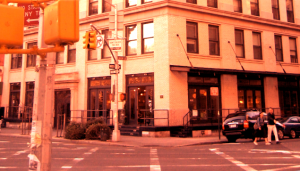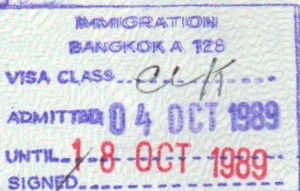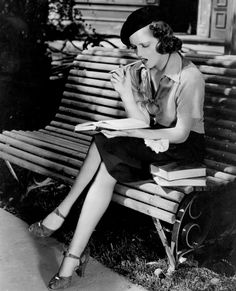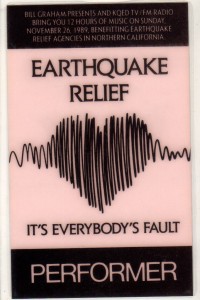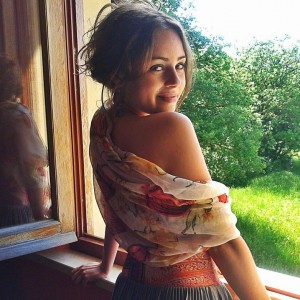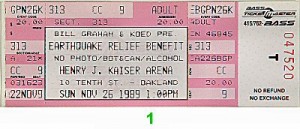 26 November 1989 Earthquake Benefit Kaiser Auditorium Oakland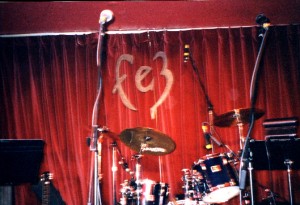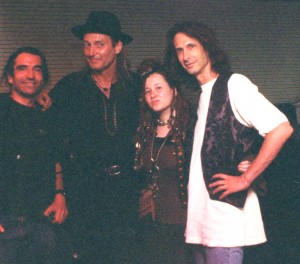 Downstairs at The Fez under Time, New York City, with David Peel, Dorothy Rothschild and Lenny Kaye.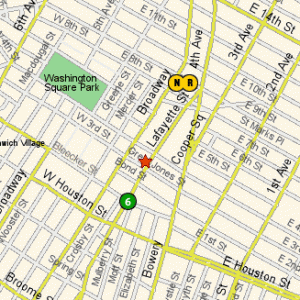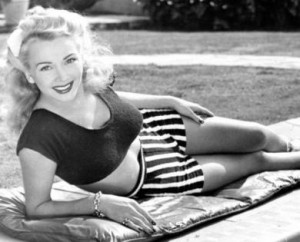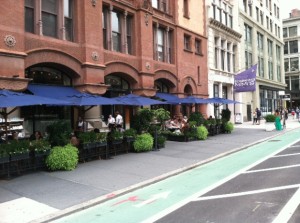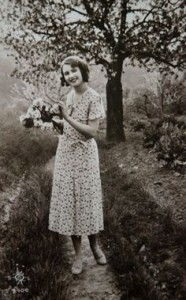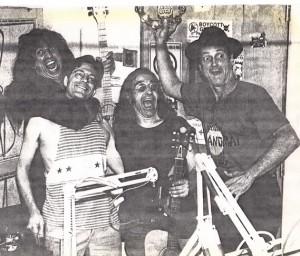 The Four Stooges at four in the morning. New York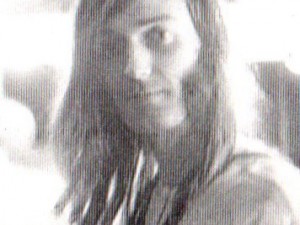 Sam Andrew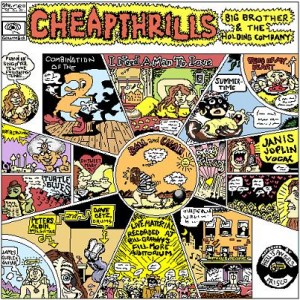 _______________________________________________________________________