À la Recherche du Temps Perdu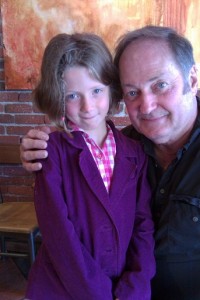 I painted Samantha Gorton and her sister Sarah, and already, of course, they have changed so much. Samantha did a drawing of me that I keep in my paintbox. Very good.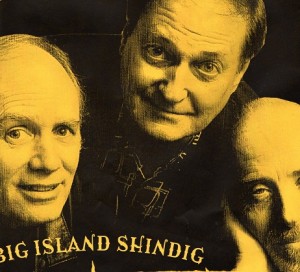 The last time we played on Hawaii. Elise's ancestors were nobility there. They are always mentioned in early chronicles of the Islands.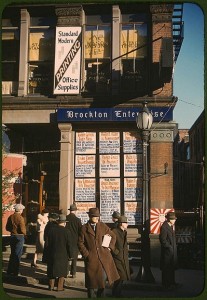 December 1940. Headlines from the Brockton (Massachusetts) Enterprise, written on the wall, much as they are in China today. An earthquake? In Massachusetts? Italians should oust Mussolini? Prescient.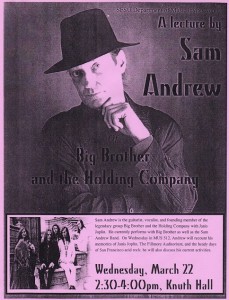 A film noir image, n'est-ce pas? Nothing like holding forth about yourself in a lecture hall. I can always see every skeptic in the audience saying, "Oh, please, give me a break." It's like Tom Brokaw saying "The Greatest Generation." We all have to think that where we are is special, when, really, where everyone, is, shall be, was, has been is special, now and forever. That's the real secret. And, by the way, all sentient beings are included in this also, not just human beings. Life is precious. La de Da.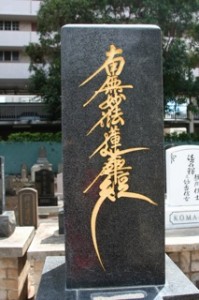 Case in point. Apologies to my brother Dan, a Buddhist in Nashville, but here is Nam Hyo Ren Gei Kyo written out in very stylized Japanese kanji. This almost looks as if a Westerner had written it. Anyway, a good message.
Lee, Bill, Sam, early 60s. I talk to two Italians every day who teach me a lot about their language and culture. One of them is Frank Bertolli, who is a Big Game Hunter, as is my brother Lee. Frank has a very large room on his property, devoted to his trophies from every land. Dario, our friend, says that when Frank dies, he should be stuffed and mounted in this very room in the act of shooting these other stuffed mounts. I can't wait to introduce Lee, my brother, to Frank, who is a very good and a very rich man. They will get along so well. Meanwhile, Dario and I will cower in the corner, saying, "Aren't they so masterful and so powerful over their environment." Or, we may be just enjoying some of the intricacies of Italian language and how it relates to English, one never knows, do one? I'm the tallest here in this photo, and now I'm the shortest of these brothers. Do you suppose that means anything? Have I taken a wrong turn into plant eating, when I could be chowing down on quadrupeds? Maybe it's just age, yeah, yeah, that's the ticket. This is a singing group actually. The Three Androids with their latest hit Oh, Baby, Won't You Horse Around With Me?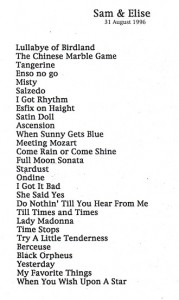 What? You mean Oh, Baby, Won't You Horse Around With Me? is not on this setlist. Oh, come on.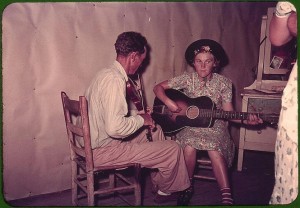 This is what the music for a dance in Oklahoma looked like in 1939. And this is what it was for so much of human history. My grandfather and uncle played on their porch around this same time, near Devine, Texas, and this is what it looked like to me, and the music was so beautiful, real, magical. I'll never forget it.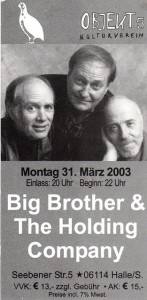 This was such an interesting place to play. Halle. Formerly East Germany. When we checked into hotels here, I would look around the stale, pale olive rooms and try to imagine lives that had transpired there, not so long before. All of that misdirection, waste, idealism, hope, truly altruistic notions that had taken place in the Communist Era, all of that, so lost, misinterpreted, all those lives, lived in pursuit of that Ideal. I could just feel all the longing when I lodged in such a room. Overwhelming. Sad. I wanted to pull them all into now.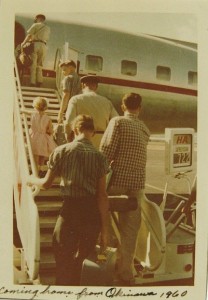 Bye, Bye, Baby.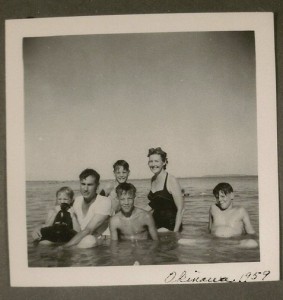 RARE photograph with my mother. Handsome dad. South China Sea. Lillian, Dad, Dan, Bill, Mother, Lee. I learned to swim in this Sea about twelve years before this.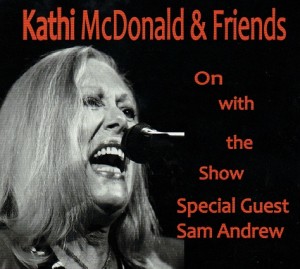 Glenn Herskovitz thinks that I play a "psychedelic" solo on this. OK. If that works for marketing, so be it. Sounds like a blues solo to me, but, eh?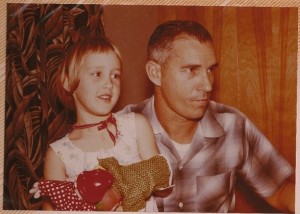 Sister Lillian and my father, both beautiful, yes?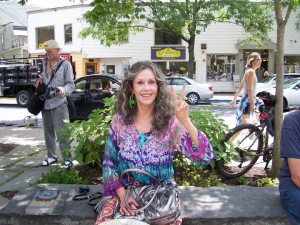 Jane Fonda, always interesting, courageous. I had a missing with Jane once. Always to be regretted. She is a national treasure.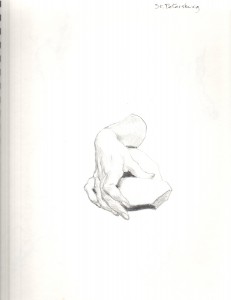 I drew this hand in St. Petersburg, Florida, waiting for Wendy Rich to come and write songs with me.
Big Brother and the Holding Company are going to Dunsmuir and Legget, California, this week. Stefanie Keys and Tom Finch are coming with us.
Sam Andrew
Big Brother and the Holding Company